Volgograd State Agricultural University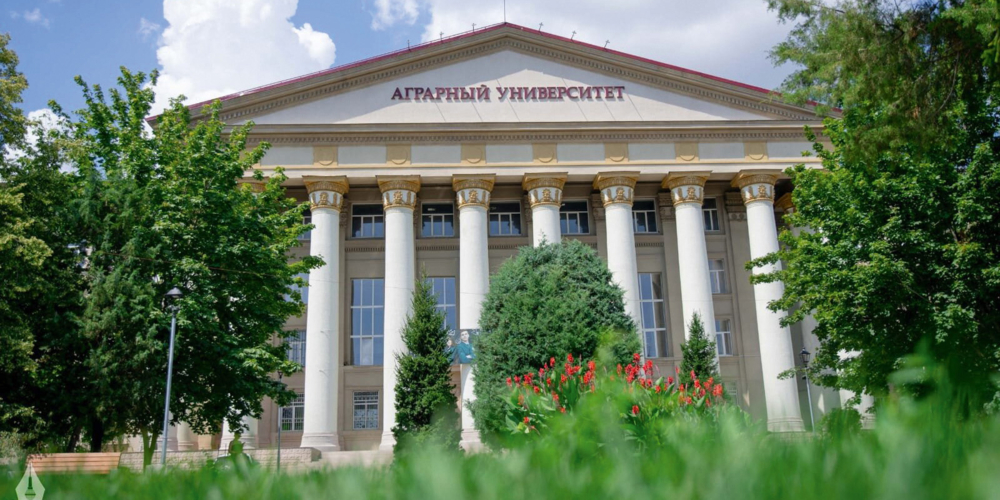 27
centers and laboratories
320+
international students
27
centers and laboratories
320+
international students
Volgograd State Agricultural University is the largest educational institution that trains highly qualified agribusiness personnel and the leading agricultural science center in the Low Volga Region. VolSAU is a federal research and methodology center that provides advanced training and professional retraining for agribusiness heads and specialists in the Southern Federal District.
Specialists are trained in 14 integrated groups of majors. 98% of graduates are successfully employed by the top agribusiness enterprises in the Volgograd Region and Russia.
Faculties and institute
Faculty of Agricultural Technology
Faculty of Biotechnologies and Veterinary Medicine
Faculty of Engineering and Technology
Faculty of Processing Technologies and Commodity Science
Faculty of Ecology and Land Reclamation
Faculty of Economics
Faculty of Electric Power Engineering
Institute of Continuing Education
volgau.com
VK – @volgau_com
Telegram – @volgau
Youtube – @volgautv
Tuition fees per year
110,000 – 160,000 RUB
How to get into VolSAU
Choose the way to get admitted: through Rossotrudnichestvo or on a contract basis
Prepare the documents for admission in a timely manner
Submit the document package to the Admission Office within the prescribed time limits
Successfully pass entrance exams in the chosen field of study
Documents
International passport which is valid for at least 1.5 years
Notarized/consular translation of the passport
Document confirming previous education with all transcripts
Notarized/consular translation of the document confirming previous education with all transcripts
Consular legalization/apostille (if necessary)
Recognition of academic credentials (if necessary)
One 3×4 cm photo
Medical certificate confirming the absence of contraindications to studying in Russia, human immunodeficiency virus (HIV) and AIDS
Admission regulations
Foreign citizens and stateless persons are eligible for state-funded higher education in accordance with the international agreements or within the Russian Government quota as well as at the expense of natural persons and legal entities.
When applying for fee-paying places in Bachelor's and Specialist's programs, foreign citizens take the same entrance exams that Russian citizens do.
Admission Office
Olga Gorbunova
Executive Secretary
+7 8442 41-17-78
ivanovaolga04@mail.ru
Elena Kazantseva
Head of the International Office
+7 8442 46-94-87
vgsha-grishina@yandex.ru
OST-WEST International Educational Programs Center
Implementation of international educational programs, socio-cultural projects and continuing professional education programs
One-year pre-university Russian as a Foreign Language course

teaching Russian from scratch
a special teaching methodology helping speak Russian confidently, in particular, pronounce vowels
As the evidence from practice shows, students from Arab countries and countries of South Asia face specific challenges, sometimes considerable, when pronouncing some vowels. For the last two years, VolSAU has been successfully using a special methodology of teaching Russian to students from Jordan, Iraq, and Egypt
Socio-cultural adaptation programs. International students participate in various cultural and sports events such as festivals, meetings, roundtable discussions, tours, and seminars
International cooperation
Volgograd SAU is a member of the European Association of Science and Education (EASE)
The university initiated adoption of the International Charter for Agricultural Universities and establishment of the International Association "Agricultural University Complex"
The university has more than 68 partners from 26 countries, including the top universities in Asia, the Middle East, Europe, international funds and organizations
The only language of instruction for all educational programs is Russian
Popular study programs
Informatics and Computer Engineering
Technosphere Safety and Environmental Engineering
Agriculture, Forestry and Fisheries
Veterinary Medicine and Animal Science
Economics and Management
Electrical and Heat Power Engineering
The university has six dormitories accommodating around 2,500 students, a canteen, and a health camp. All international students are accommodated in the university dormitories, get assistance in executing their documents while checking in and getting health insurance.
The International Office staff members support students when they fall ill and have to seek medical care and when they get migration registration.
Adaptation
Social support center
Creative youth center
Psychological and pedagogical support center
The center specialists will help students:
find a solution in difficult straits
harmonize relationships with the people around them
cope with anxiety
increase the level of cognitive skills
develop teamwork skills
choose effective conflict resolution strategies
find the individual professional development path
choose suitable techniques for Improving the adaptation level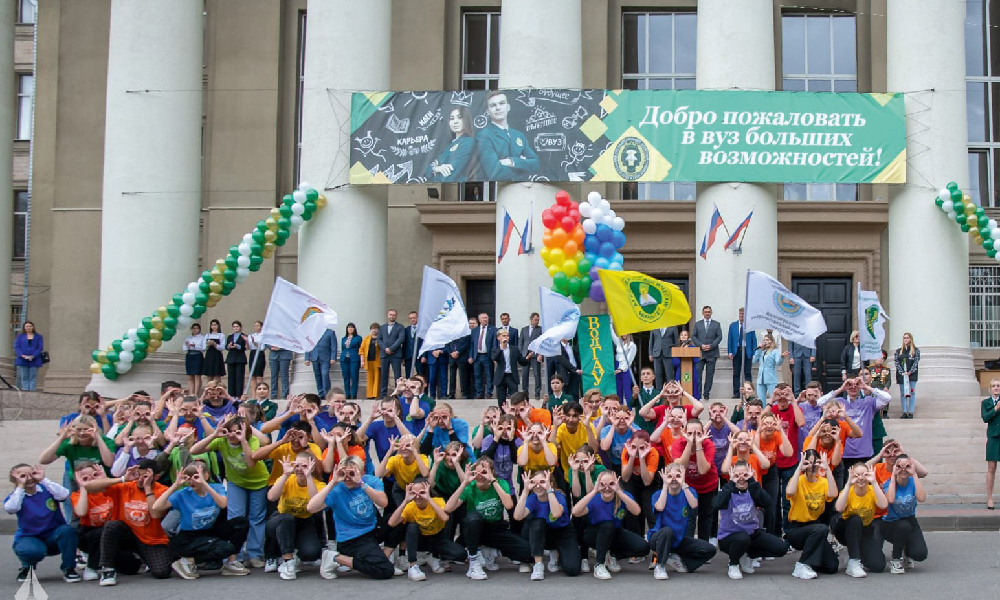 16.02.2023