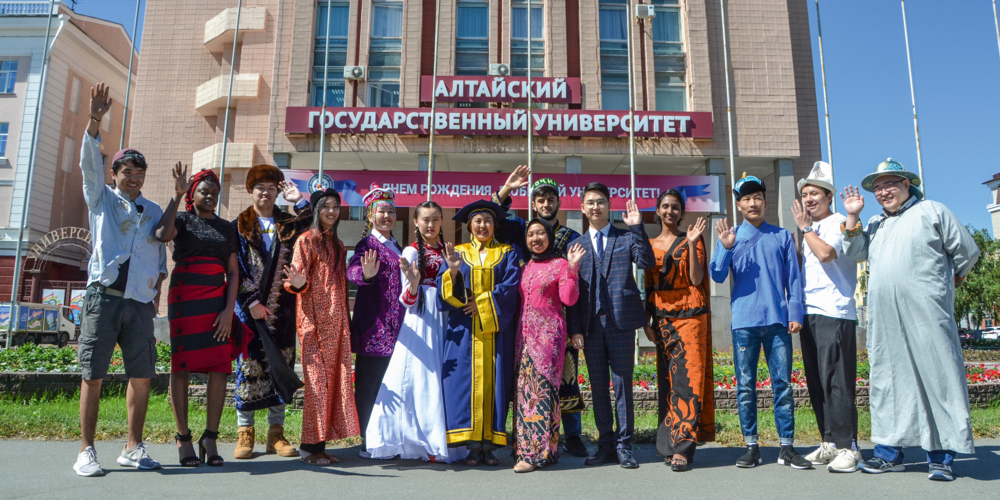 130
bachelor's and master's programs
2,500
international students
130
bachelor's and master's programs
2,500
international students
Altai State University is a leading research and education center in the Altai Territory, the region's only university participating the Priority 2030 federal project.
ASU is a flagship university of the Shanghai Cooperation Organization and the founder of the Association of Asian Universities.
Research
The university conducts advanced research and develops scientific schools in a number of areas:
archeology
chemistry
biodiversity, and others
The ASU scientific schools enjoy well-deserved recognition with the scientific community.
www.asu.ru
VK – @abiturientasu
Telegram – @abiturient22asu
Dzen – @abiturient_asu22
Tuition fees per year
Bachelor's programs 101,240 – 190,200 RUB
Master's programs 107,780 – 205,610 RUB
PhD programs 101,240 – 127,930 RUB
The university is the youth policy management leader in the region. The university students are members of numerous public, scientific, creative and athletic associations, clubs and groups, participate in exciting student festivals, regional, all-Russian and international forums and conferences, contests and competitions.
International Student Office
ASU enrolls students from all over the world. The Center advisors help international students adapt to the university and join in the eventful educational, social and cultural life of the university.
International Student Association
It supports and helps students from other countries.
The university solemnly celebrates national holidays. Thus, every spring the university organizes a ceremony dedicated to Nowruz, the national holiday of Persian and Turkic peoples.
Preparatory department of Russian as a foreign language
In 2022, the preparatory department for international students of the ASU Institute of Humanities set a record in the number of enrolled students from CIS countries and other foreign countries.
Thanks to almost eight years of effective work with students, the preparatory department annually expands the geography of countries representatives of which wish to study Russian at Altai State University.
International Affairs Department
ASU institutes
Institute of Biology and Biotechnology
The institute students do a lot of laboratory research, undertake summer field internships, educational internships and work placements in expeditions, at the university laboratories, research institutes of Russia.
Graduates are in demand in healthcare, education, forestry, agriculture and fishery, chemical engineering and biotechnology.
Institute of History and International Relations
It is one of the leaders in higher classical history education in Russia. This is over 700 students, 2 specialized departments, 8 educational and scientific centers and laboratories, international mobility and internship programs in Europe and Asia. Students effectively pursue Master's, PhD and doctoral degrees.
Institute of Geography
It trains specialists in Earth sciences, service, tourism, hospitality, landscape design as well as land planning and cadastre, capable of responding to the global challenges of modernity and contributing to the sustainable development of nature and society.
The institute graduates work in the system of environmental protection and natural resource management, at higher education institutions and research institutes, design organizations, in the field of leisure services and the travel industry as well as at the schools in the city and territory.
Institute of Mathematics and Information Technologies
It trains elite professionals in information technology, programming and mathematical methods who are capable of developing new methods and algorithms, innovative software products as well as implementing research projects, self-learning and adapting to the rapidly changing world of big data and smart technologies.
Institute of Law
It is one of the legal education leaders in the Siberian Federal District. For more than 50 years, it has been training specialists in law who successfully work throughout Russia and far beyond its borders. The institute has its own legal clinic "Themis" and the Legal Assistance Center, unique teaching staff.
Institute of Digital Technology, Electronics and Physics
It trains highly qualified specialists in high technology areas of natural sciences and information and communication technologies. The university implements the model of continuing practice-oriented education "Bachelor's degree-Master's degree-PhD degree" in all the fields of study – information security, Informatics and computer engineering, radio physics, physics.
Institute of Humanities
It trains specialists in humanities, social sciences, art and design, capable of responding to the global challenges of modernity and developing the national and international humanitarian agenda.
Institute of Chemistry and Pharmaceutical Technologies
It trains specialists in chemistry, pharmacy, biotechnology, chemical engineering, and technosphere safety. The institute graduates are professionals capable of solving research and production tasks and holding managerial positions at organizations and enterprises.
International Institute of Economics, Management and Information Systems
It is the region's largest institute for economics that provides fundamental training for bright and competent specialists in economics, management and information systems. Our graduates are socially responsible leaders in business, government authorities, local and international communities who are capable of solving big problems and leading any company to success.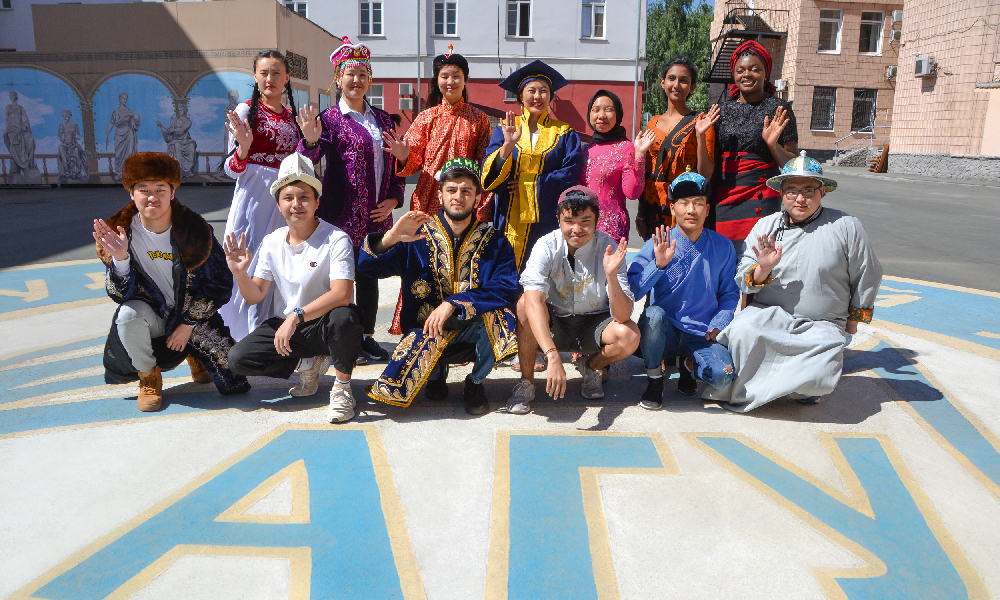 30.11.2022