Astrakhan State Technical University
8
institutes and faculties
4
laboratories working jointly with the RAS
2,365
international students from 50 countries
8
institutes and faculties
4
laboratories working jointly with the RAS
2,365
international students from 50 countries
Astrakhan State Technical University (ASTU) is a major educational center of the Pre-Caspian region. Today ASTU is a leading educational institution within the Federal Agency for Fishery.
The university trains specialists in such fields as aquaculture and aquatic bioresources, marine technology, shipbuilding and logistics, food industry and biotechnology, biology and natural resource management, energy and resource saving, chemistry and oil and gas technologies, information technology, robotics, artificial intelligence and mechanotronics, architecture and civil engineering, tourism, law, economics and management.
Branches
Astrakhan
Moscow Region
Krasnodar Territory
Republic of Uzbekistan
astu.org
VK – @astu_public
Youtube – @MediaASTU
Tuition fees per year
Bachelor's programs 124,000 – 294,000 RUB
Master's programs 134,000 – 186,000 RUB
Secondary vocational education programs 82,000 – 86,000 RUB
Why ASTU?
Astrakhan city – the Caspian capital of Russia – is located in the Volga River delta. The city boasts the beautiful embankments and the ancient snow white Kremlin. The city center is within walking distance of the university campus. The cost of living is relatively low.
The university's educational buildings and dormitories are located on the campus with a beautiful park. The campus comprises a stadium and a sports center, several canteens, a café, student clubs, promenade areas, and playgrounds.
Since 1955, the university has been training specialists for foreign countries. The Preparatory Faculty was established in 1970.
At the moment, 2,365 foreign citizens are studying at the university, and more than 1,000 of them study at the university branch in the Tashkent Region the Republic of Uzbekistan.
University graduates come from 98 countries!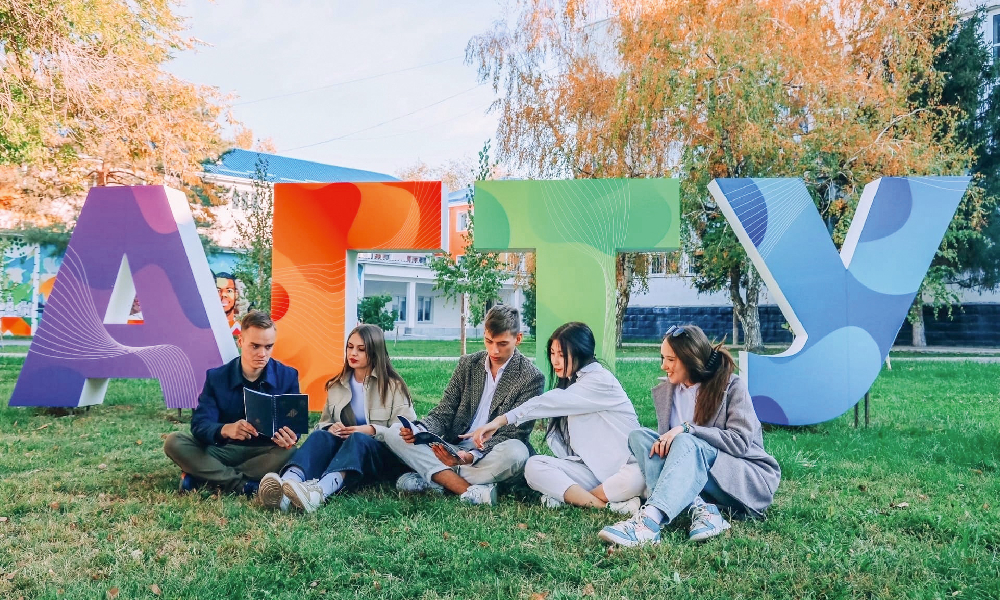 Admission
You can enroll at ASTU in state-funded places (the Russian Government quota) and fee-paying places (on a contract basis).
You can apply for a quota place, get an admission consultation, take entrance exams at the Rossotrudnichestvo representative office as well as at the Russian Embassy in Tehran.
To enroll at the university, you are not required to legalize foreign academic credentials issued in the Islamic Republic of Iran. However, you must have your foreign academic credential recognized at nic.gov.ru
Students may enroll and study at the university if they have a certificate of education at the corresponding level:
Bachelor's/Specialist's programs
- secondary general education
- higher education
- secondary vocational education
- higher education
- higher education at the level of Master's/Specialist's/PhD degree
The list of documents and ways to submit documents to enroll in the first year of study
Admission Office
Head of International Relations Department
Evgeniya Yukina
+7 988 598-11-40
interbureau@mail.ru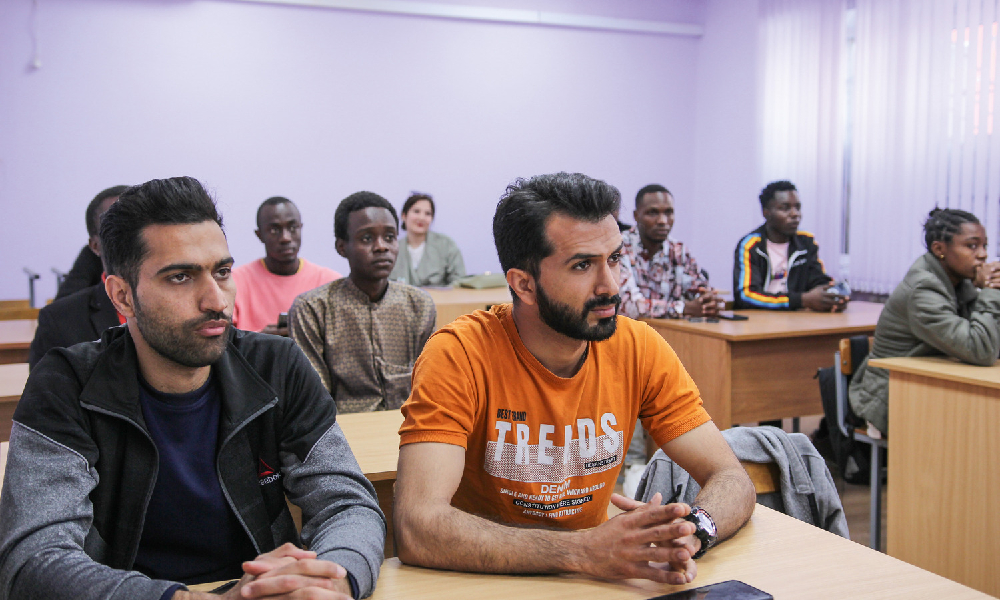 Preparatory Faculty
The faculty provides pre-university training for foreign citizens so that they can pursue higher professional education programs (Bachelor's, Specialist's, Master's, PhD programs).
After students successfully complete the course, they get a standard certificate which attests to the fact that they have sufficient Russian language proficiency to get education at a Russian university.
International students undergo adaptation and socialization which includes sightseeing in the city, visiting museums, holding educational tours and various events such as:
Poetry contest
Russian song contest
Celebration of Shrovetide at the Merchant Tetyushinov House
The Russian Language Olympiad
Graduation party
The Russian language is the primary means of adaptation of Iranian students studying at the Preparatory Faculty.
The traits of Iranian students' national character include self-esteem, national pride, love of independence and freedom, love of their native land and home. On the whole, Iranian students consider their studies a duty. That is why the elective Persian language courses at the ASTU Preparatory Faculty and students taking these courses greatly facilitate the process of Iranian citizens' adaptation to the Russian social environment and make it easier for them to learn Russian.
Popular study programs among Iranian students
Language of instruction – Russian
Economics – 124,000 RUB per year
Tourism – 124,000 RUB per year
Management – 124,000 RUB per year
Aquaculture and Aquatic Bioresources – 144,000 RUB per year
Oil and Gas Engineering – 174,000 RUB per year
Iranian citizens can study only offline. They must obtain a student visa.
ASTU concluded the student internship agreements with a number of enterprises. Besides, the university offers the programs of academic exchange with some foreign universities.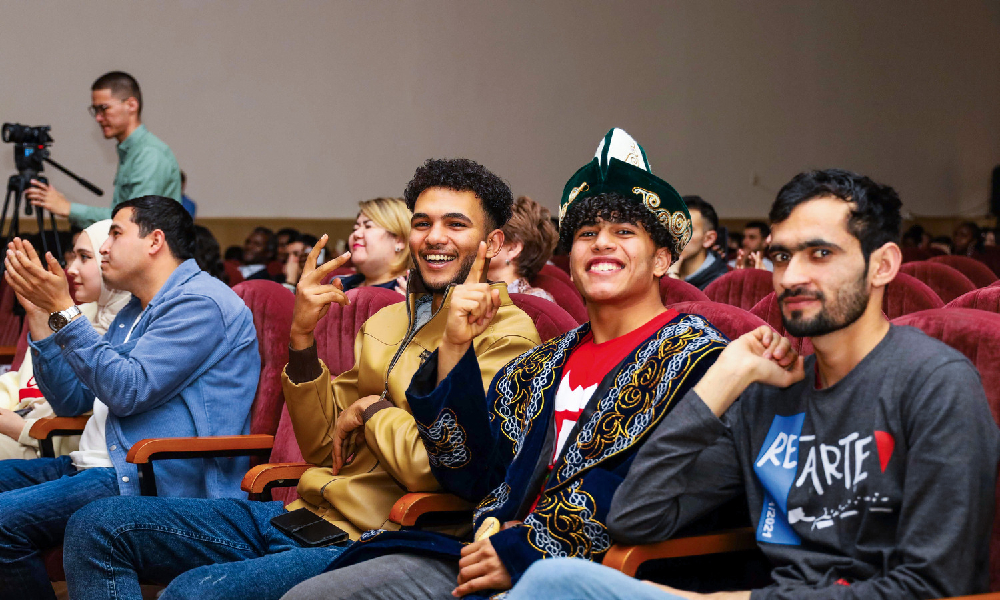 Arrival and adaptation
Meeting and accompanying
Assistance in executing documents and getting health insurance
Dormitory check-in
Scholarship and financial support
Scholarships are provided for Iranian citizens studying within the quota
Students can get financial assistance in the amount of up to 10 scholarships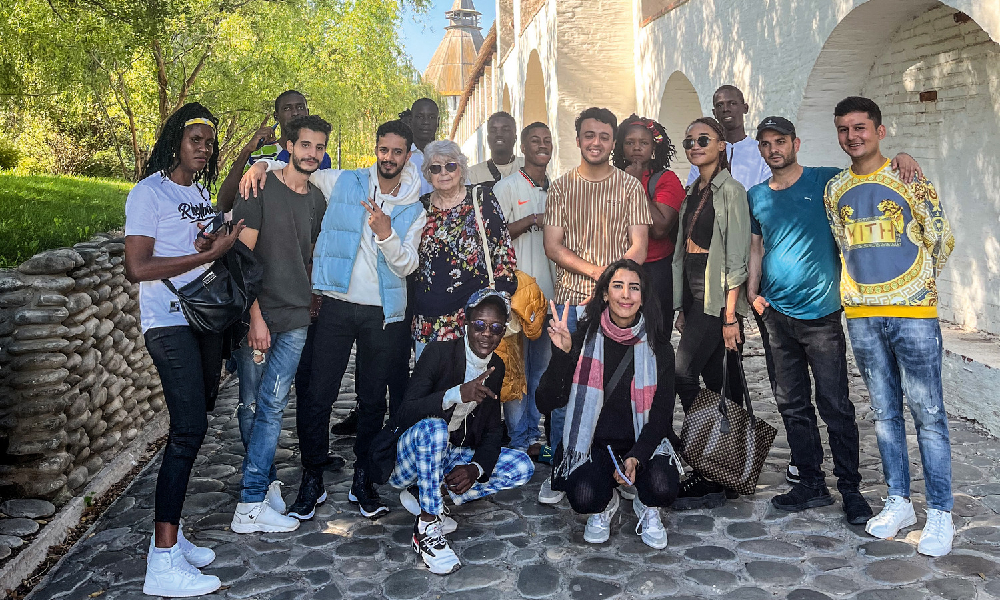 06.06.2023