Kadyrov Chechen State University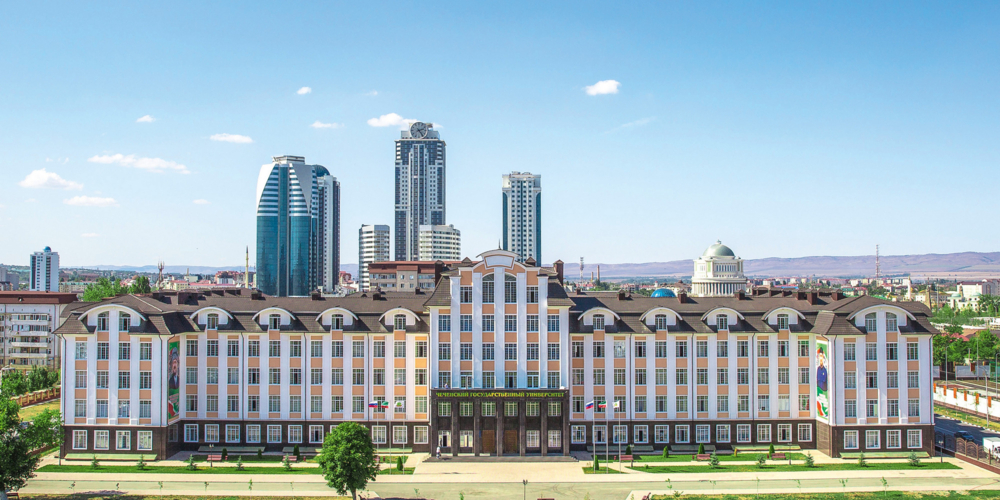 16,000+
students, including 350+ international students
16,000+
students, including 350+ international students
Kadyrov Chechen State University is one of the largest classical universities in the North Caucasus. The university trains specialists in a wide range of fields, from social sciences and humanities such as economics, management, law, linguistics, psychology and pedagogy to fundamental and applied sciences such as biology, chemistry, geography, tourism, medicine, veterinary medicine, agronomy, information technology.
www.chesu.ru/en
VK – @chesu_ru
Telegram – @chesuofficial
Tuition fees per year
Bachelor's and Specialist's programs 80,000 – 200,000 RUB
Master's programs 50,000 – 120,000 RUB
Why choose CheSU Grozny
International accreditation of educational programs
Facilities and resources of laboratories and scientific centers
Active student life
Staff members who are attentive to students' needs
Comfortable hotel-type dormitory
Freedom to follow religious practices
The eventful entertainment program, including Chechnya mountain tours, ethnic museums and theaters
The university takes special pride in the dormitories where all international students are accommodated. Students live in the comfortable two-story cottages for 5-7 people, with a shared living room, a kitchen, and two bathrooms. One room accommodates not more than 2 people. Students have cable internet access. The territory is guarded 24/7, and access is by permit only.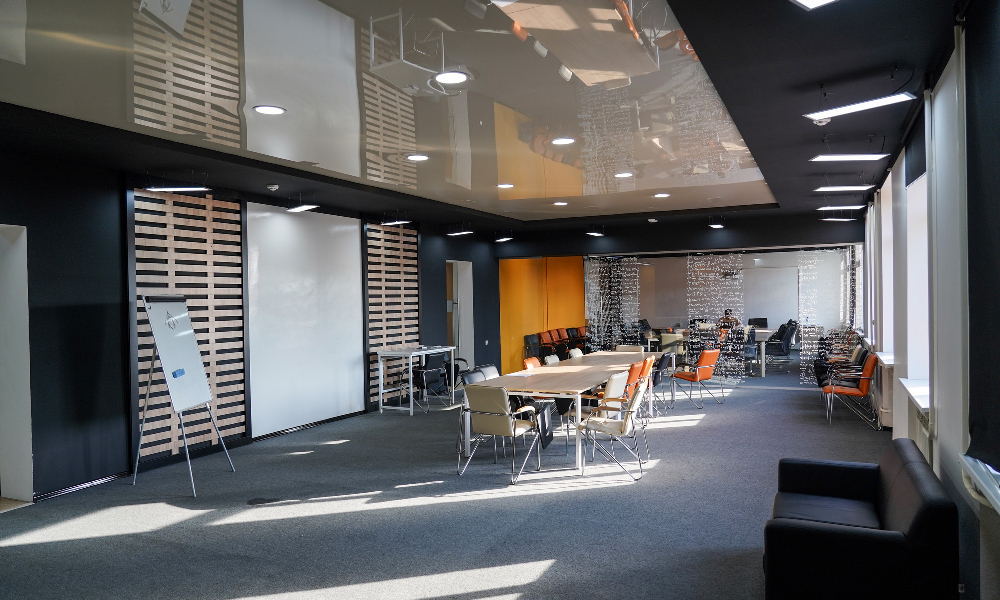 Admission
1. On equal terms
Citizens of Belarus, Kazakhstan, Tajikistan, Kyrgyzstan
Compatriots
2. Within the Russian Government quota
Register on education-in-russia.com and pass the selection process at the Rossotrodnichestvo representative offices in your country
3. Through participation in Olympiads
Submit your documents through the websites of the International Olympiad for School Students, the Open Doors Olympiad, as well as through participation in the Olympiad held by the university independently – for more information, contact the university at inter.application@chesu.ru
4. On a contract (fee-paying) basis
You can submit documents in person or online as part of the general enrollment campaign
Documents required for admission
Passport copy (notarized translation)
Academic credential copy (notarized translation)
Certificate of recognition of the foreign academic credential (if necessary)
Admission Office
inter.application@chesu.ru
+7 8712 29-49-27
mail@chesu.ru
International Department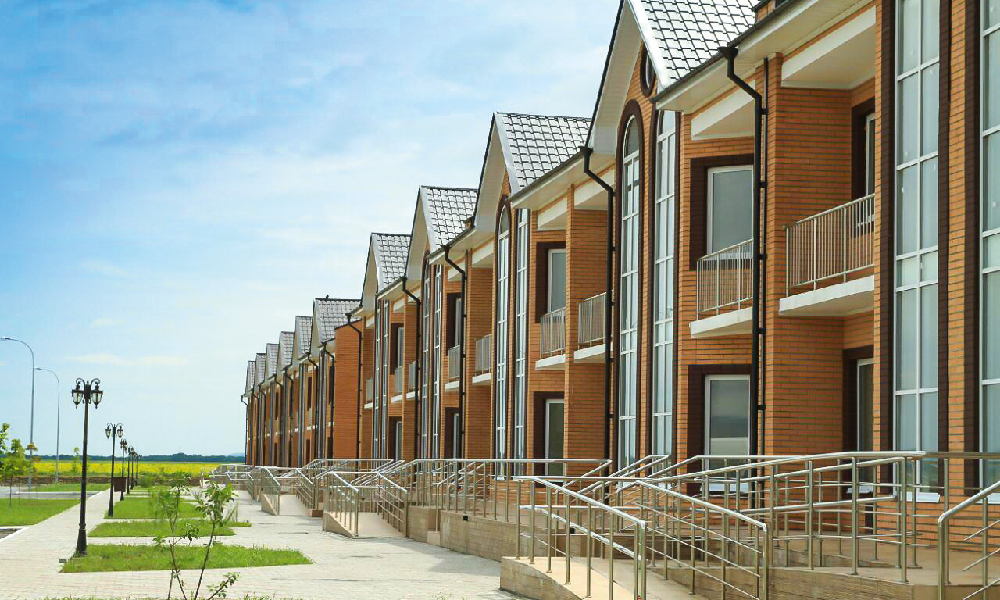 Preparatory Department
Tuition fee – 70,000 RUB
Pre-university training program
Duration – October-July
Study areas and subjects:
Medicine – Chemistry, Biology
Engineering and technology – Mathematics, Physics
Humanities – Social Science, Literature
Economics – Mathematics, Social Science
Natural sciences – Physics, Chemistry
Russian as a foreign language
The intensive course of Russian as a Foreign Language is taught to students pursuing all fields of study.
Duration – February-July
Popular fields of study
General Medicine
Dentistry
Tourism
Philology
Social Sciences
Agronomy
Ecology and Natural Resource Management
Information Technologies
Medical specialties are most popular among international students. These programs underwent international accreditation carried out by IAAR and are included in the ENQA's general database of accredited programs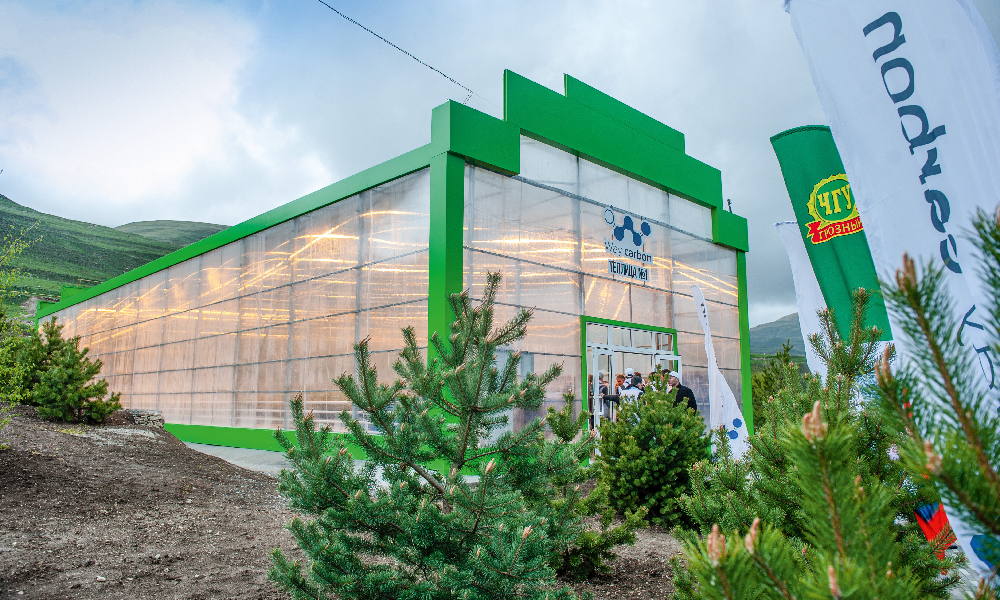 Ecology and Natural Resource Management
Students can apply for fee-paying and state-funded places in accordance with the general admission regulations. The program has the International Accreditation Certificate from IAAR.
Classes are conducted in Russian, full-time – 4 years, part-time – 5 years
Tuition fees per year 110,000 RUB
Admission requirements – applicants must be 18 and older (underage applicants are admitted only if given the consent of legally authorized representatives); complete secondary education; submission of a full package of original documents.
The university has unique platforms for theoretical and practical training of ecology students. The WayCarbon carbon polygon, which is Russia's southernmost polygon, is one of the high-technology university facilities. The polygon territory, which is located in the alpine meadows of highland Chechnya, offers perfect conditions for current research in environmental monitoring and management.
Nowadays emphasis is placed on the environmental issues. Specialists, who will address the issues of compliance with the environmental legislation and standards, are sought after mostly by large industrial enterprises, construction organizations, agribusiness holding companies, and resource-extracting companies.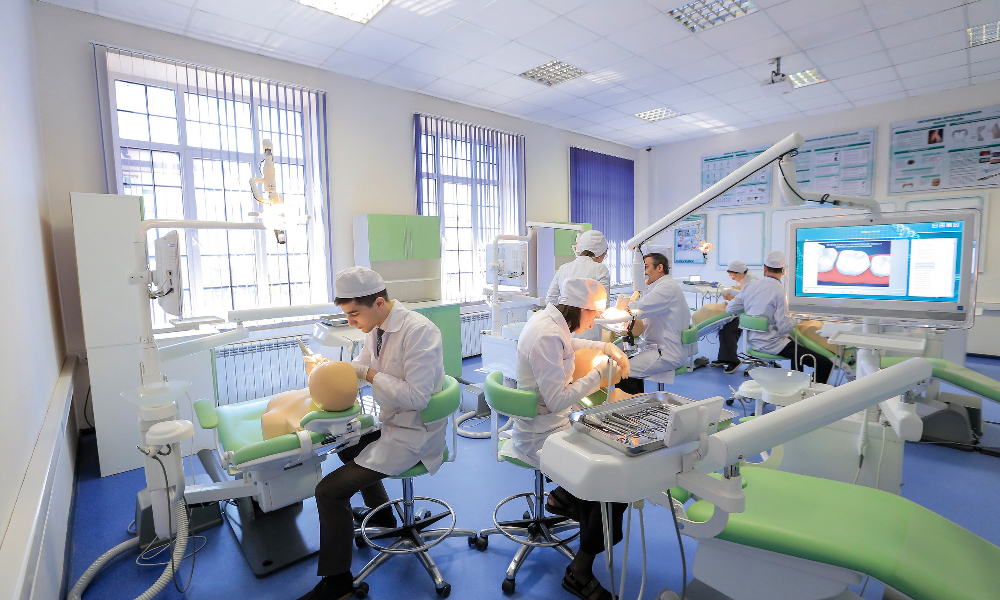 General Medicine
Admission after the preparatory course
Students can apply for fee-paying and state-funded places in accordance with the general admission regulations
Classes are conducted completely in Russian
Tuition fees per year – 130,000 – 160,000 RUB
The languages of instruction are English and Russian (English for 1-3 years of study and Russian for 4-6 years of study). Students must prove their English language proficiency
Tuition fees per year – 200,000 RUB
The application deadline is August 15
The General Medicine program is considered the most difficult program because of its integrated approach to training which lays a solid knowledge foundation. This can make it easier for students to determine a field of their future specialization, as doctors' background is not limited to their graduation certificate.
Advantages of studying
High quality of training using cutting-edge technologies in the first-class laboratories
The simulation center
Affordability
Cooperation with medical practitioners and experts
Intensive theoretical and practical training for future doctors – practice in real-life conditions
While studying, many students start working for healthcare institutions as junior medical staff, helping in minor surgeries and being present at live consultations. Medical graduates are in high demand in Russia and their home countries after going back home.
30.03.2023