Kadyrov Chechen State University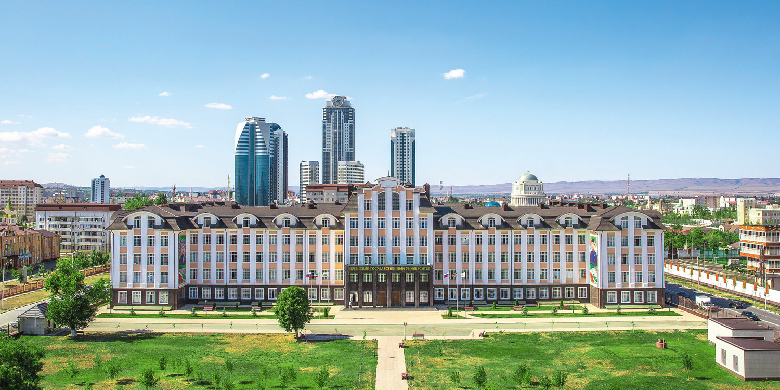 Kadyrov Chechen State University is one of the largest classical universities in the south of Russia. The university trains specialists in a wide range of fields, from social sciences and humanities such as economics, management, law, linguistics, psychology and pedagogy to fundamental and applied sciences such as medicine, biology, chemistry, geography, tourism, veterinary medicine, agronomy, information technology.
350+ international students
www.chesu.ru/en
VK – @chesu_ru
Telegram – @chesuofficial
Tuition fees per year
Bachelor's and Specialist's programs 800 – 1,500 USD
Master's programs 500 – 1,200 USD
PhD programs 1,000 – 1,500 USD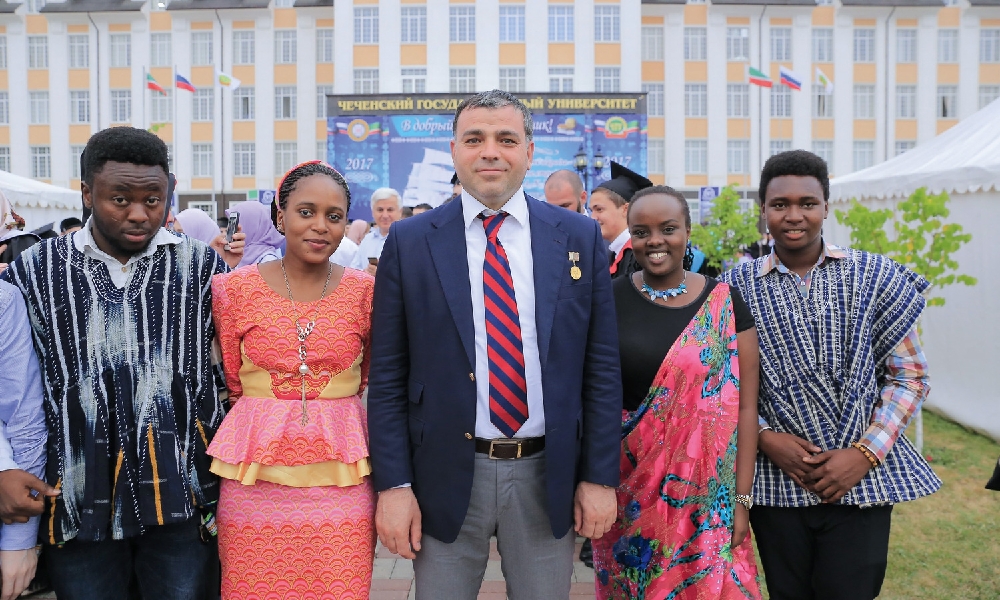 Admission
1. On equal terms
Citizens of Belarus, Kazakhstan, Tajikistan, Kyrgyzstan
Compatriots
2. Within the Russian Government quota
Register on education-in-russia.com and pass the selection process at the Rossotrodnichestvo representative offices in your country
3. Through participation in Olympiads
You can submit your documents through participation in the Olympiad held by the university independently – for more information, contact the university at inter.application@chesu.ru
4. On a contract (fee-paying) basis
You can submit your documents by writing to inter.application@chesu.ru or by phone +7 980 468-10-68
Documents required for admission
Passport copy (notarized translation)
Academic credential copy (notarized translation)
Certificate of recognition of the foreign academic credential (if necessary)
Admission Office
inter.application@chesu.ru
+7 980 468-10-68 WhatsApp, Telegram
mail@chesu.ru
International Department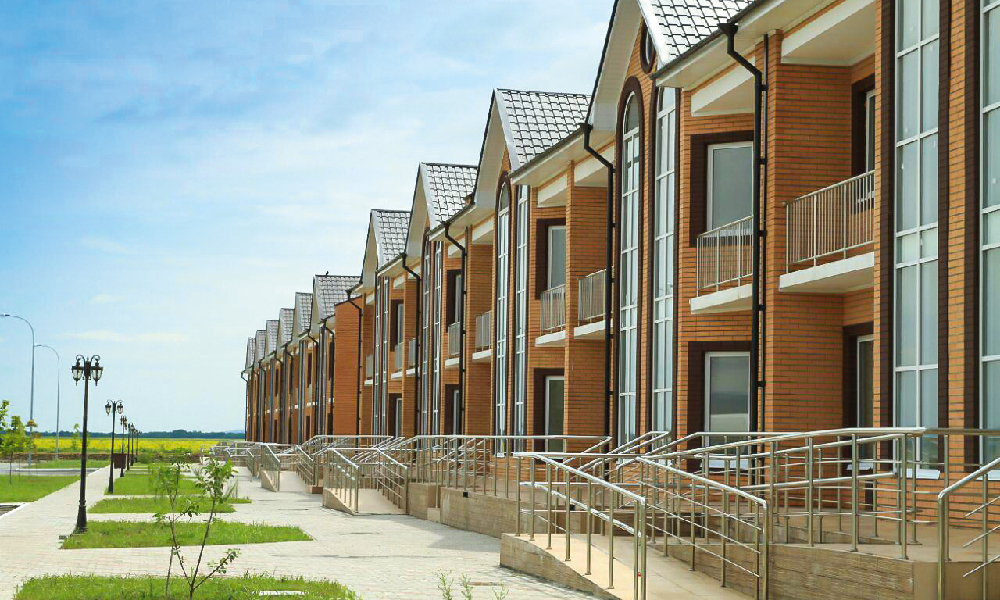 The university takes special pride in the dormitories where all international students are accommodated. Students live in the comfortable two-story cottages for 4-6 people, with a shared living room, a kitchen, and two bathrooms. One room accommodates not more than 2 people. Students have cable internet access. The territory is guarded 24/7, and access is by permit only.
Preparatory Department
Pre-university training program
Duration – October-July
Study areas and subjects:
Medicine – Chemistry, Biology
Engineering and technology – Mathematics, Physics
Humanities – Social Science, Literature
Economics – Mathematics, Social Science
Natural sciences – Physics, Chemistry
Russian as a foreign language
The intensive course of Russian as a Foreign Language is taught to students pursuing all fields of study.
Tuition fee – 700 USD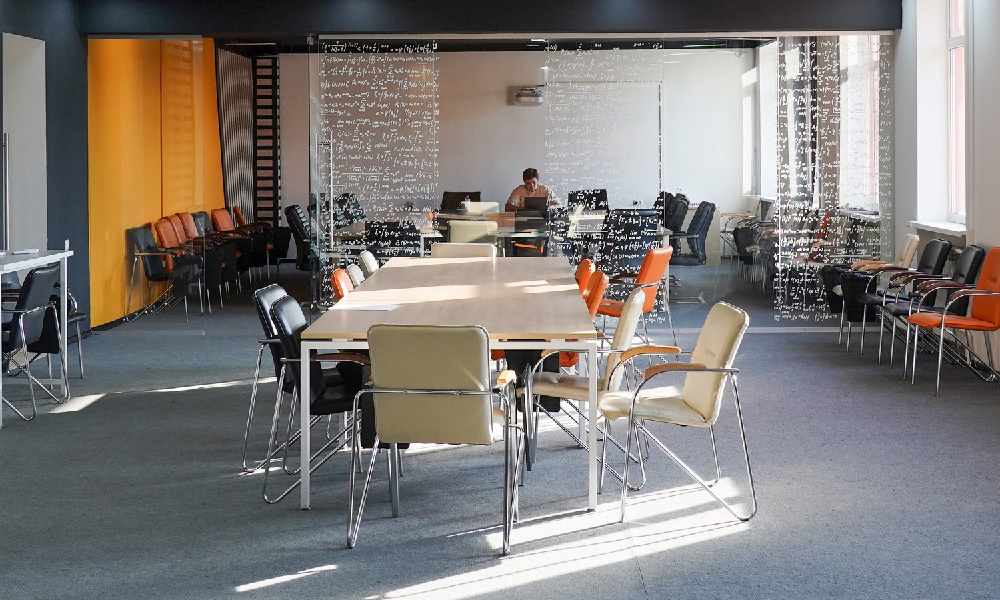 Popular fields of study
General Medicine
Dentistry
Tourism
Philology
Social Sciences
Agronomy
Ecology and Natural Resource Management
Information Technologies
Advantages
International accreditation of educational programs
Facilities and resources of laboratories and scientific centers
Active student life
Staff members who are attentive to students' needs
Comfortable hotel-type dormitory
Freedom to follow religious practices
The eventful entertainment program, including Chechnya mountain tours, ethnic museums and theaters
Technopark
The University Technopark is a space for students to launch their own business or startup under the guidance of experienced mentors. Students can try their hand at artificial intelligence, high-tech production, and virtual and augmented reality. It holds large-scale hackathons and case championships as well as cybersport tournaments.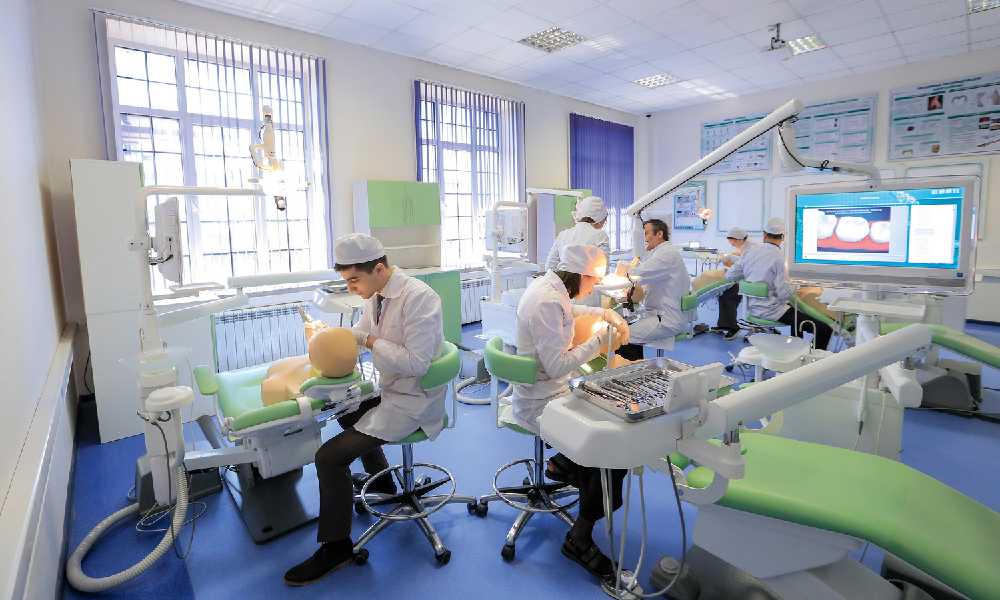 General Medicine and Dentistry
General Medicine and Dentistry medical specialties are the most popular specialties among international students and have international accreditation.
Classes can be conducted in Russian and English:
in Russian: after the preparatory course
Tuition fees per year – 1,300 – 1,600 USD
in English: students must confirm their English language proficiency
Tuition fee per year – 2,000 USD
Students can study for free within the Russian Government quota, getting a monthly scholarship in the amount of up to 150 USD.
Advantages of studying Medicine at CheSU Grozny
The university's medical simulation and accreditation center
High-quality teaching using cutting-edge technology
Students participate in international scientific projects, which is a great benefit for their further studies or employment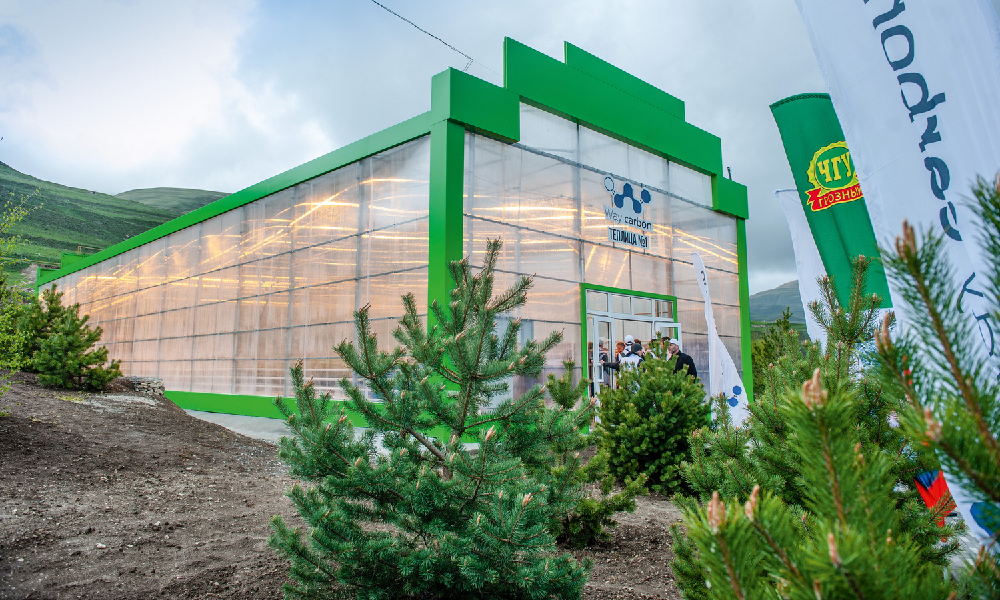 Ecology and Natural Resource Management
Classes are conducted in Russian, full-time – 4 years, part-time – 5 years.
The field of ecology and environmental management is one of the university development flagships. While studying, students will be able to take part in major ecology conferences, research, and summer and winter schools under the guidance of the best Russian and foreign specialists. The university offers academic mobility programs to study at partner universities.
The university's carbon polygon WayCarbon is a unique platform that provides students with theoretical knowledge and practical training in ecology. It is located in the alpine meadows of highland Chechnya and offers perfect conditions for current research in environmental monitoring and management. Such study and practical training conditions considerably increase the demand for graduates of CheSU Grozny.
Tuition fees per year:
full-time – 1,300 USD,
part-time – 450 USD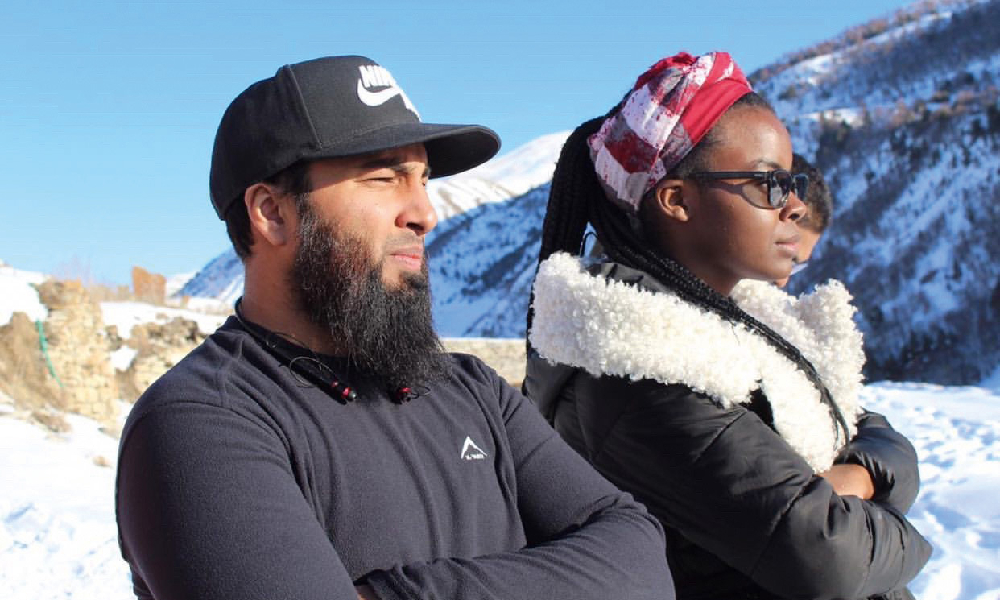 Tourism and Service
Modes of study and duration – full-time – 4 years, extramural - 5 years.
Tourism is one of the most dynamically developing industries in the Chechen Republic and Russia. It includes the study of hotel business, transport and logistics, operation of catering and entertainment enterprises, travel agencies, and guide interpreter agencies. Intensive development of the sector creates great opportunities for specialists in this field. That is exactly why our graduates are in high demand in the job market.
Students undertake internships at the leading travel agencies and tour operators in the region, at hotels and health resorts in the North Caucasus, and participate in international internships.
The curriculum includes three foreign languages, geography of Russia and countries across the globe, legal disciplines, psychology and conflict resolution studies, and information technology.
Tuition fees per year:
full-time – 1,000 USD, extramural – 500 USD
25.10.2023