Kuban State Technological University. Enrollment Campaign 2022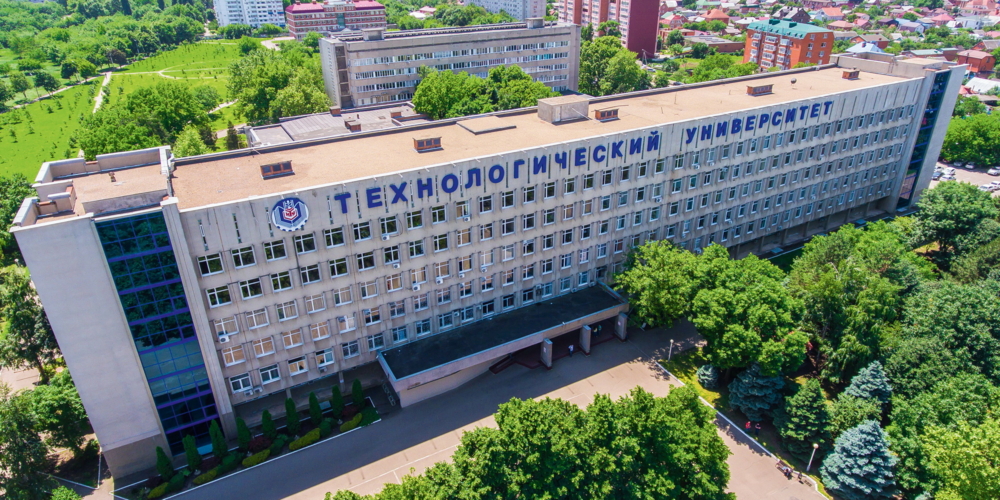 700
international students from 50+ countries
700
international students from 50+ countries
KubSTU is the leader of engineering education in Kuban, leading technical university in the South of Russia. It trains specialists for oil and gas extraction, power industry, machine building, information technology, civil engineering, road transport, economic, social enterprises and organizations.
In 2015, KubSTU received the Russian Government Quality Award.
Infrastructure
10 university buildings, 5 dormitories, the Polytechnic sports center
The State Engineering Center for High Technologies and Food Security, the KubSTU-Schneider Electric training center, the technology park,
Three museums, the training restaurant, the Danfoss-Krasnodar training center, the Business School, the student innovation business incubator, the Financial Literacy Center
Olympiads and contests providing benefits to applicants
kubstu.ru
VK – @kubstu_official
Telegram – @study_kubstu
Tuition fees per year
bachelor's and specialist's degree 110,000 - 170,000 RUB
master's degree 130,000 - 180,000 RUB
postgraduate studies 150,000 - 170,000 RUB
college 65,000 - 70,000 RUB
Admission
Bachelor's and Specialist's programs
state-funded places – three entrance exams in major subjects or the results of Unified State Exams (at the option of applicants)
fee-paying places – two entrance exams (Mathematics and Russian language)
Master's programs
one entrance exam – written test
PhD programs
entrance exams in a special discipline and a foreign language (Russian)
How to submit documents
In person, to the KubSTU's Central Admissions Office or the branches' admissions offices
Using public postal operators' services
In electronic form, using the Applicant's Personal Account on the official university website www.kubstu.ru or the branches' official websites: www.amti.ru for Armavir, npi.edu.ru for Novorossiysk.
Admissions Office
Head of the International Cooperation Department
Ivan Bugaets
+7 861 274-68-11
+7 906 433-34-21
bugaec@kubstu.ru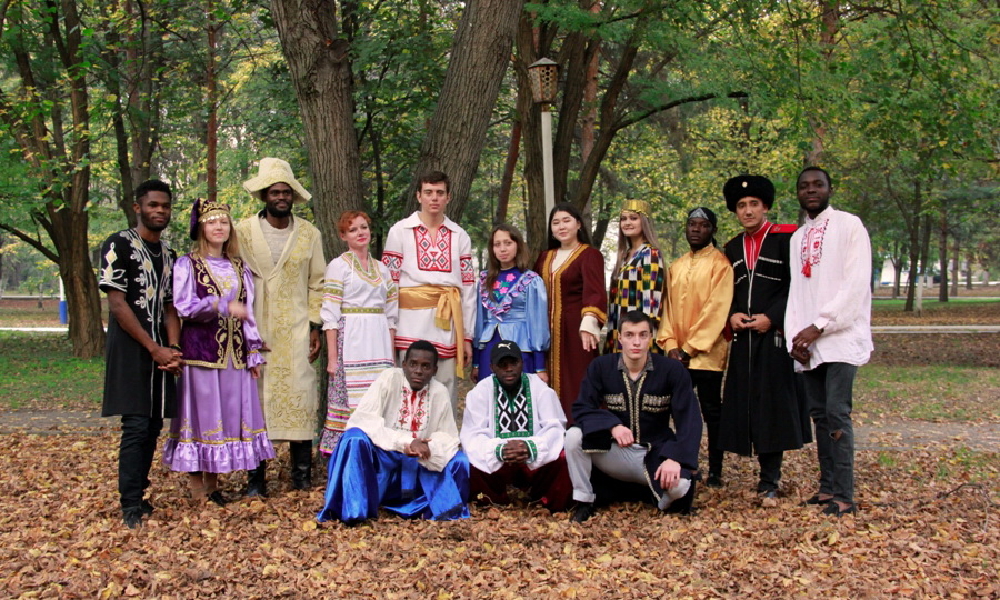 Preparatory Faculty for Foreign Citizens
Study areas: engineering and technology, economics, humanities
Study period 10 months
Start September
Tuition fees 90,000 RUB
Professions of the future at KubSTU
Institute of Oil, Gas and Power Engineering
Heat Power Engineering and Heat Engineering (bachelor's and master's degree)
Electric Power Engineering and Electrical Engineering (bachelor's and master's degree)
Oil and Gas Engineering (bachelor's and master's degree)
Chemical Engineering (bachelor's and master's degree)
Technological Machines and Equipment (bachelor's degree)
Standardization and Metrology (bachelor's and master's degree)
Institute of Computer Systems and Information Security
Informatics and Computer Engineering (bachelor's and master's degree)
Applied Informatics (bachelor's and master's degree)
Software Engineering (bachelor's and master's degree)
Control in Engineering Systems (bachelor's and master's degree)
Institute of Food and Processing Industry
Plant-based Food Products (bachelor's and master's degree)
Animal Origin Foods (bachelor's and master's degree)
Foodservice Technology (bachelor's and master's degree)
Technosphere Safety (bachelor's and master's degree)
Commodity Science (bachelor's and master's degree)
Hotel Business (bachelor's degree)
Service (master's degree)
Institute of Economics, Management and Business
Economics (bachelor's and master's degree)
Management (bachelor's and master's degree)
State and Municipal Management (bachelor's and master's degree)
Institute of Construction and Transport Infrastructure
Civil Engineering (bachelor's and master's degree)
Construction of Unique Buildings and Structures (specialist's degree)
Land Management and Cadastres (bachelor's and master's degree)
Institute of Mechanics, Robotics, Engineering of Transport and Technological Systems
Automation of Technological Processes and Production (bachelor's and master's degree)
Design and Technological Support of Machine Building Production (bachelor's and master's degree)
Refrigeration, Cryogenic Technology and Life-Support Systems (bachelor's and master's degree)
Technology of Transport Processes (bachelor's and master's degree)
Operation of Transport and Technological Machines and Complexes (bachelor's and master's degree)
Institute of Fundamental Sciences
Sociology (bachelor's and master's degree)
Advertising and Public Relations (bachelor's degree)
Archives and Records Management (bachelor's degree)
Engineering and Technolology College
Construction and Operation of Buildings and Structures
Construction and Operation of Highways and Airfields
Installation, Setup and Operation of Electrical Equipment of Industrial and Civil Buildings
Oil and Gas Processing
Organization of Transportation and Management of Transport (by type)
Economics and Accounting (by branch)
Commodity Science and Consumer Goods Quality Evaluation
Banking
Armavir Institute of Mechanics and Technology
Civil Engineering (bachelor's degree)
Informatics and Computer Engineering (bachelor's degree)
Electric Power Engineering and Electrical Engineering (bachelor's degree)
Oil and Gas Engineering (bachelor's degree)
Operation of Transport and Technological Machines and Complexes (bachelor's degree)
Novorossiysk Polytechnic Institute
Civil Engineering (bachelor's degree)
Automation of Technological Processes and Production (bachelor's degree)
Chemical Engineering (bachelor's degree)
Technosphere Safety (bachelor's degree)
State and Municipal Management (bachelor's degree)
Research and academic staff training (PhD programs)
Land Planning, Cadastre and Land Monitoring
Structural Units, Buildings and Structures
Building Materials and Products
Engineering and Construction of Roads, Subways, Airfields, Bridges and Transport Tunnels
System Analysis, Management and Data Processing
Automation and Control of Technological Processes and Production
Data Protection Methods and Systems, Information Security
Electrical Engineering Facilities and Systems
Machines and Devices, Refrigeration and Cryogenic Engineering Processes
Mechanical Engineering
Machines, Units and Technological Processes
Welding, Allied Processes and Technologies
Chemical Engineering of Fuel and High-Energy Substances
Materials Science
Occupational Safety, Fire and Industrial Safety
Well Drilling and Completion Technology
Development and Operation of Oil and Gas Fields
Transport and Transport Technological Systems of the Country and its Regions and Cities, Transport Operations Management
Food Systems
Economic Theory
Regional and Branch-Wise Economy
Russian History
Ontology and Gnoseology
Social and Political Philosophy
Professional Education Methodology and Technology
Theoretical, Applied and Comparative and Contrastive Linguistics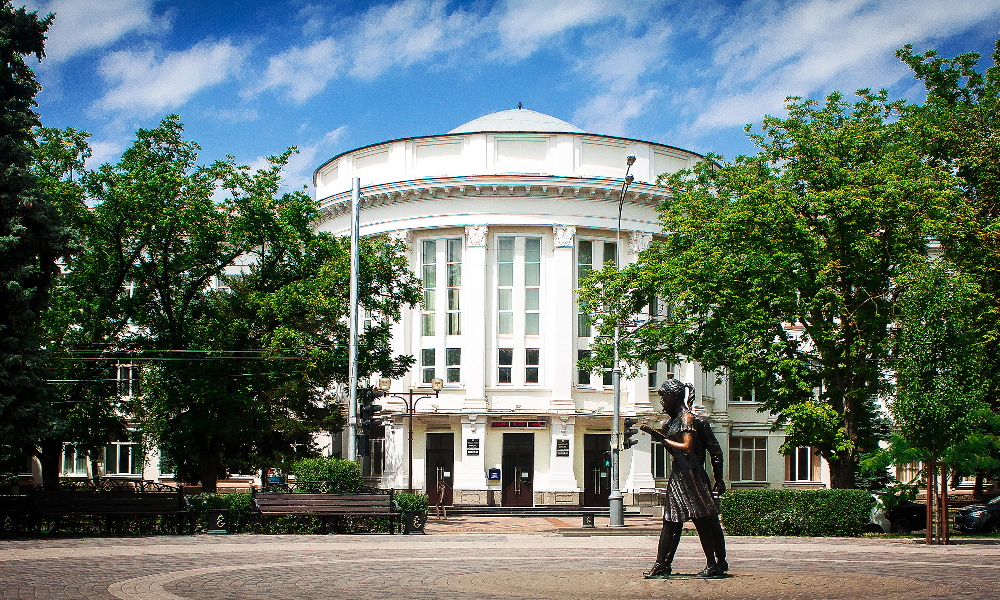 11.07.2022