Mendeleev University of Chemical Technology. Education & Career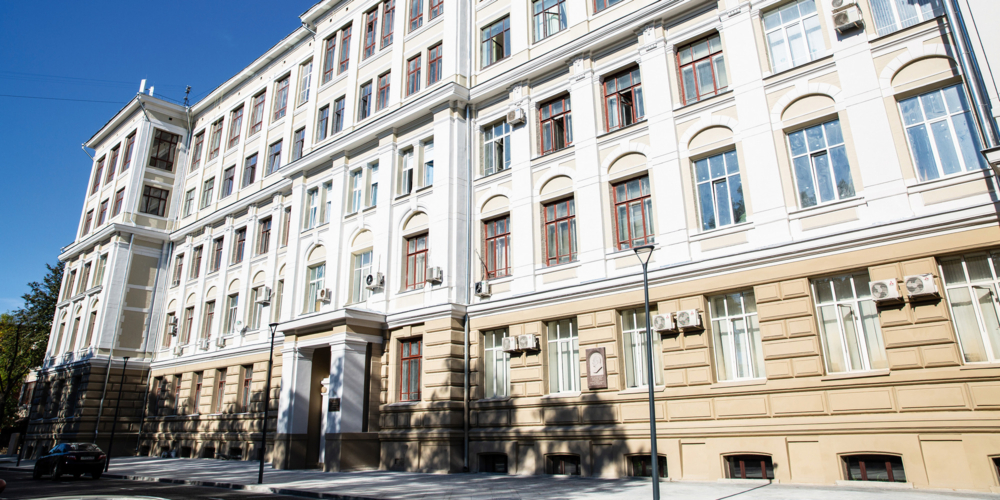 41
bachelor's and specialist's programs
40+
continuing education programs
≈ 300
international students
41
bachelor's and specialist's programs
40+
continuing education programs
≈ 300
international students
Mendeleev University is a leading Russian university with over 120 years of history. The university participates in the Priority 2030 program, creates new knowledge and technology for sustainable development, trains future technology leaders and develops scientific communication in the society.
Faculties
Digital Technology and Chemical Engineering
Petroleum Chemistry and Polymeric Materials
Technology of Inorganic Substances and High Temperature Materials
Chemical and Pharmaceutical Technologies and Biomedical Products
Biotechnology and Industrial Ecology
Chemical Engineering
Natural Sciences
Humanities
Institutes
Materials for Modern Energy and Nanotechnology
Chemistry and Problems of Sustainable Development (UNESCO Department of Green Chemistry for Sustainable Development)
College
Higher Chemical College of the Russian Academy of Sciences
Choose a profession
Ask questions about admission
www.muctr.ru
VK – @dmuctr
Youtube – @MendeleevUniversity
Tuition fee per year
75,700 – 318,340 RUB
The university trains Bachelors and Specialists, Masters and PhD students. You can defend a thesis to earn a Candidate's or Doctor's degree at the university.
The fields of study are related to the chemical industry in various areas, including petrochemistry, biotechnology, chemical engineering, chemical and pharmaceutical technologies, industrial ecology, modern power engineering, nanotechnologies, and others.
Promising areas
Chemistry
Chemical Engineering
Biotechnology
Nanoengineering
Ecology
Information Technologies
Preparatory Department
The cycle of intensive Russian language courses for international students
The basics of general subjects within the future major: chemistry, biology, physics, mathematics
Adaptation to student life
Acclimatization of students
Entertainment program for international students
Duration 1 year
Tuition fee 153,000 RUB
Ilya Shlykov
+7 499 978-87-00
shlykov.i.v@muctr.ru
Admission regulations
To enroll in fee-paying places, applicants must successfully pass entrance exams getting the minimum passing score and have their documents recognized if applicants come from the country that has no agreement on mutual recognition of education with Russia.
Applicants who retain citizenship of one of the former Union Republics may be eligible for state-funded places on equal terms.
Applicants who left as a part of their family and did not retain citizenship of Russia or Union Republics may be eligible for state-funded places as compatriots living abroad. They can just submit originals or notarized copies of the following documents:
Mother's birth certificate
Document confirming the fact of her residence in the USSR in the past, marriage certificate
Applicant's birth certificate
Mendeleev University establishes laboratories, competence centers as well as branches in the regions with well-developed chemical industries both in Russia and abroad.
At some schools, Mendeleev University implements the all-Russian Mendeleev Classes project for gifted 8-11th graders. The project includes in-depth study of chemistry, physics, and mathematics. The university also has Russia's first children's chemistry technology park Mendeleev Center, and the Mendeleev International Business Academy offers continuing education programs for a broad audience.
Campus
Access to the local computer network with Internet connection
Gym and fitness room
Self-study rooms
Storage rooms for bicycles and prams
Library
Canteen
Assembly hall
Self-service laundry
There are ramps for people with disabilities
Security
University and dormitory security is ensured 24/7. All students get electronic access cards. Floors and territory are patrolled by the student squad. There is a video surveillance system.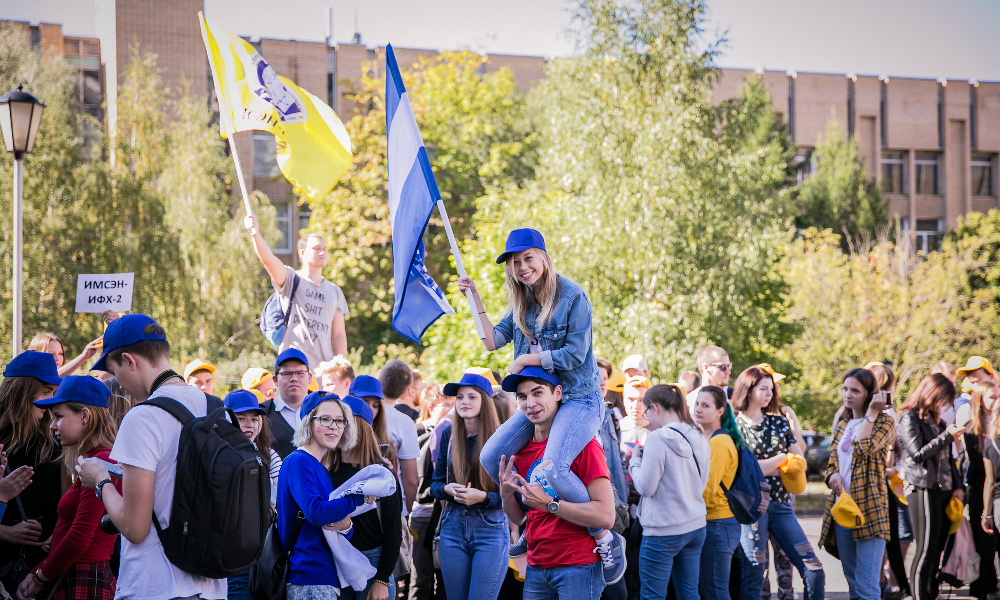 11.07.2022