Moscow Aviation Institute (National Research University)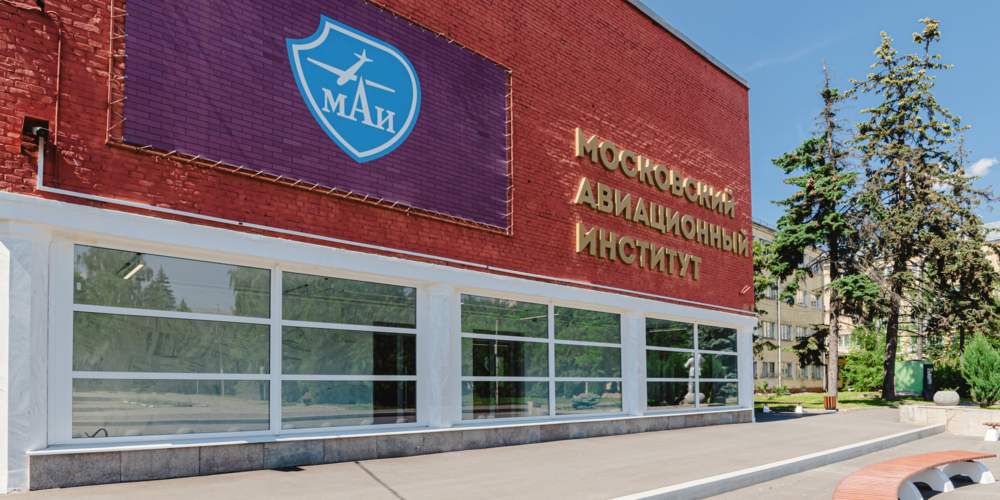 1,700+
international students from 80+ countries
1,700+
international students from 80+ countries
MAI trains specialists in aeronautical engineering, rocket and space technology, engine manufacturing, IT, robotics, power engineering, new materials, etc.
Moscow Aviation Institute enrolls more and more talented and motivated young people from all over the world.
Every year MAI enrolls more than 600 foreign citizens:
in Bachelor's programs 400+
in Master's programs 200+
in Specialist's programs 50+
en.mai.ru
VK – @maiuniversity
Telegram – @MAIuniversity
Youtube – @MAIuniversity
Tuition fees per year
Bachelor's programs 4,400 — 6,000 USD
Master's programs 5,500 — 6,000 USD
PhD programs 7,000 USD
Fields of study
Aeronautical Engineering (RU,EN)
Aircraft Engines (RU,EN)
Rocket Systems and Astronautics (RU,EN)
Control in Engineering Systems (RU,EN)
Applied Mathematics
Informatics and Computer Engineering
Information Systems and Technologies
Software Engineering
Radio Engineering
Information and Communication Technologies and Communication Systems
Design and Technology of Electronic Instrumentation
Materials Science and Engineering
Bioengineering Systems and Technologies
Motion Control Systems and Navigation
Economics
Management
Admission Office for foreign citizens
+7 925 579-75-89 (WhatsApp/Telegram)
+7 499 158-40-97
int@mai.ru
en.mai.ru/admission
Pre-university Training
Pre-university Foundation Program in Russian-medium
Subjects: Russian language, mathematics, physics
Tuition fee 3,000 USD
Pre-university Foundation Program in English-medium
Subjects: mathematics, physics, computer science, technical drawing, technical English,Russian language
Tuition fee 3,500 USD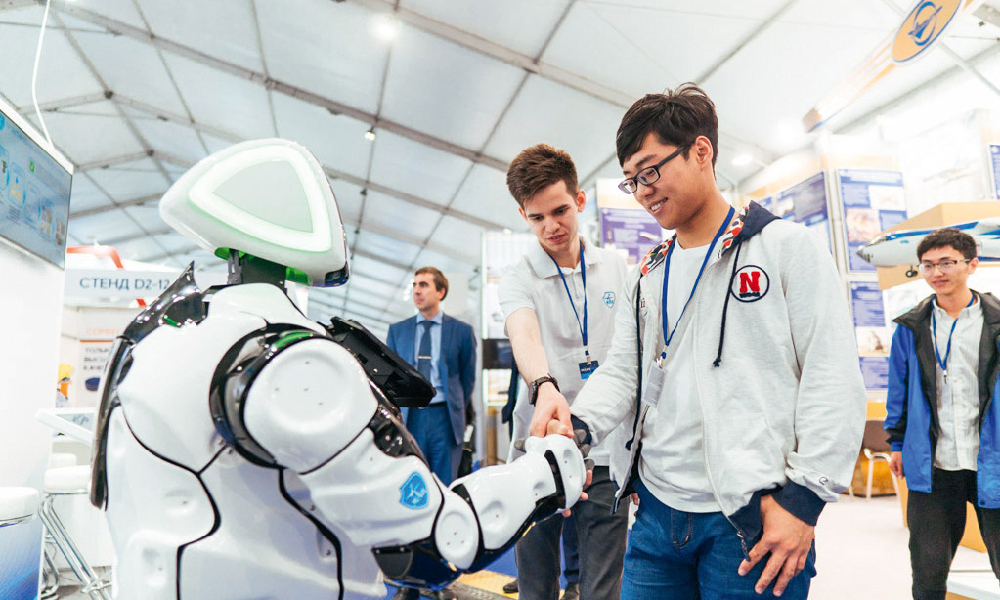 MAI is a leading high-tech Russian university creating technologies that determine its tomorrow's image and training leaders able to work with them today.
Over 3,000 students are engaged in the university research.
Priority Research Areas
Integrated Design
Unmanned Aerial Vehicles
Composite Materials
Mathematical Modeling
Artificial Intelligence, Big Data, Machine Learning, Internet of Things
Space Systems
Advanced Propulsion Power Plants
Avionics
Electric Power Engineering and Electrification of Engineering Systems
Robotization
Telecommunications
Additive Technologies
High-technology Products Service
Unique Environment
140+ research laboratories, centers and student design bureaus
MAI airdrome
Mission control center
IT center and supercomputer
Wind tunnel
Flight simulators
Full-scale equipment samples
State-of-the-art testing facilities
Experimental pilot plant
Student Achievements
Successful participation in various engineering and professional competitions
Prizes in international Olympiads, student congresses, champion's titles in aeromodeling, medals of the Academy of Sciences, and many other awards
Multiple gold medalists in the WorldSkills Russia championship in the Space Systems Engineering competency, winners in the Unmanned Aircraft Systems category
Student Design Bureaus
MAI has five student design bureaus that implement real-life research and design projects. Nine small satellites designed by one of them successfully do their tasks in Earth's orbit.
Accommodation
MAI campus is a uniquely dynamic environment that has everything you need for professional, creative and sports development
MAI campus has nine comfortable dormitories and life amenities
MAI dormitory fee is 90 USD per month
Students live in 2-3 person dormitory rooms with a shared bathroom. The kitchen is on the floor
There are over 20 cafés, canteens and buffets on campus
Health insurance is 150 USD
Arriving students are met at the airport. They are offered a shuttle to the dormitory
25.11.2022