North-Western State Medical University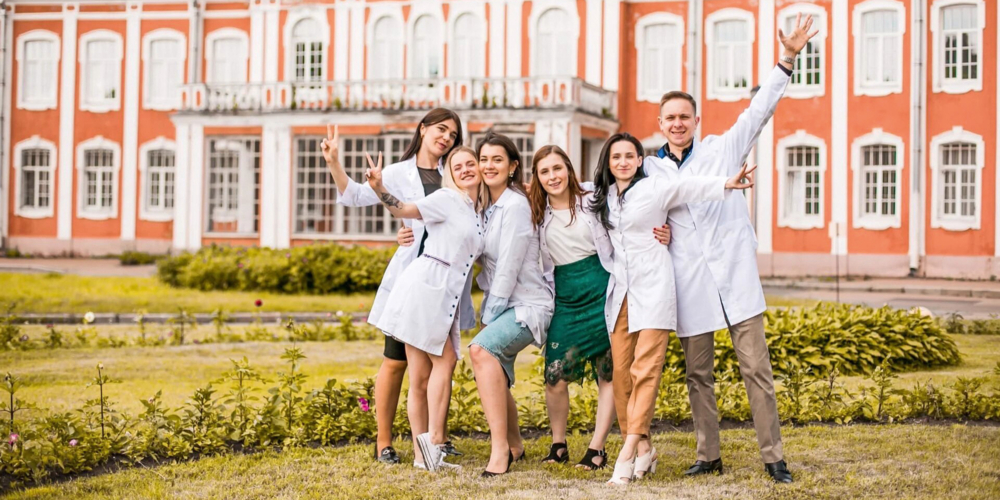 9
integrated groups of specialties
9
integrated groups of specialties
NWSMU named after I.I. Mechnikov is one of the leading medical universities in Russia and Saint Petersburg. The university was founded as a result of the merger of St. Petersburg Medical Academy of Postgraduate Education and St. Petersburg State Medical Academy named after I. I. Mechnikov, inheriting rich history, culture and traditions of the two oldest medical institutions in Russia.
The university has clinical facilities consisting of five clinics and offers a wide range of pre-university training programs, continuing professional education programs, advanced training programs as well as internships, summer and winter schools. The university cooperates with more than 60 foreign universities in 23 countries.
210,109.5 m2 the university buildings area
www.szgmu.ru
Telegram – @szgmu_university
VK – @szgmu_university
Youtube – @СЗГМУимИИМечникова2011
Tuition fees per year
70,000 – 420,500 RUB
Applicant guide
Check out the list of admission documents available on the university website
Choose a field of study
Fill in the application form and submit it within the established deadlines with the package of required documents that includes a passport copy, a diploma copy, migration and visa documents, a foreign education recognition certificate (if necessary), a copy of marriage/divorce/name change certificate(if any) as well as translations of these documents, and a medical certificate (if any)
Pass the entrance exam in chemistry and biology
Keep track of the lists on the university website
University admission regulations
Admission Office
Bachelor's, Specialist's, Master's programs
+7 812 303-50-53
3035053@szgmu.ru
International Department
+7 812 303-50-06
interndept@szgmu.ru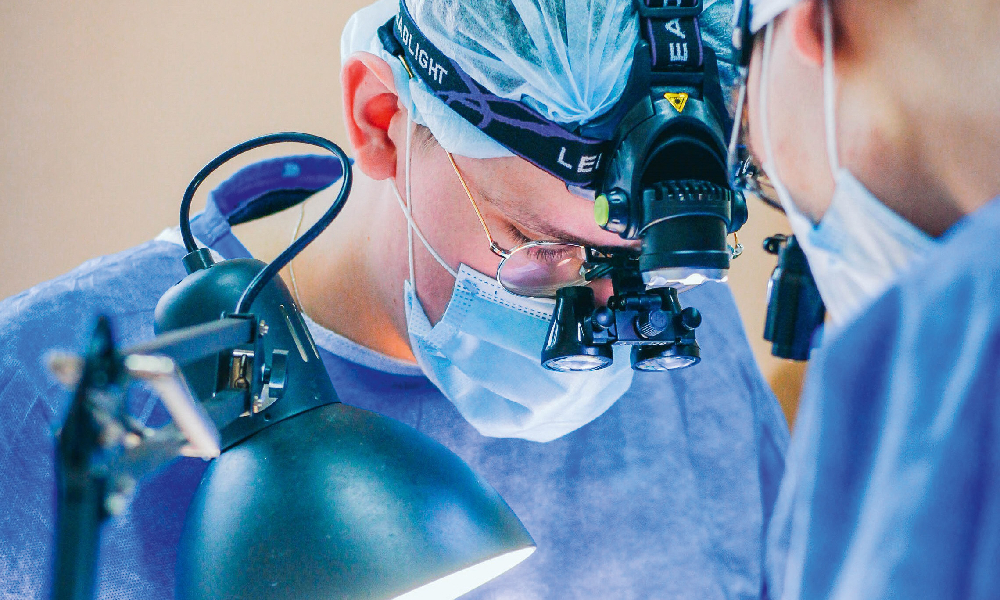 Fields of study
Bachelor's programs
Nursing: 4 years of study, full-time
Nursing: 4.5 years of study, part-time
Specialist's programs
General Medicine: 6 years of study, full-time
General Medicine in English for foreign citizens (English as Medium of Instruction): 6 years of study, full-time
Pediatrics: 6 years of study, full-time
Preventive Medicine: 6 years of study, full-time
Dentistry: 5 years of study, full-time
Osteopathy: 5 years of study, full-time. The first Specialist's program in Osteopathy in Russia
Master's programs
Public Health: 2 years of study, full-time
As well as more than 70 residency specialties.
Preparatory department
There are two study programs:
University entrance preparation
Russian for foreign postgraduate applicants
Duration: November 1 –August 31 (including vacation)
Course registration: September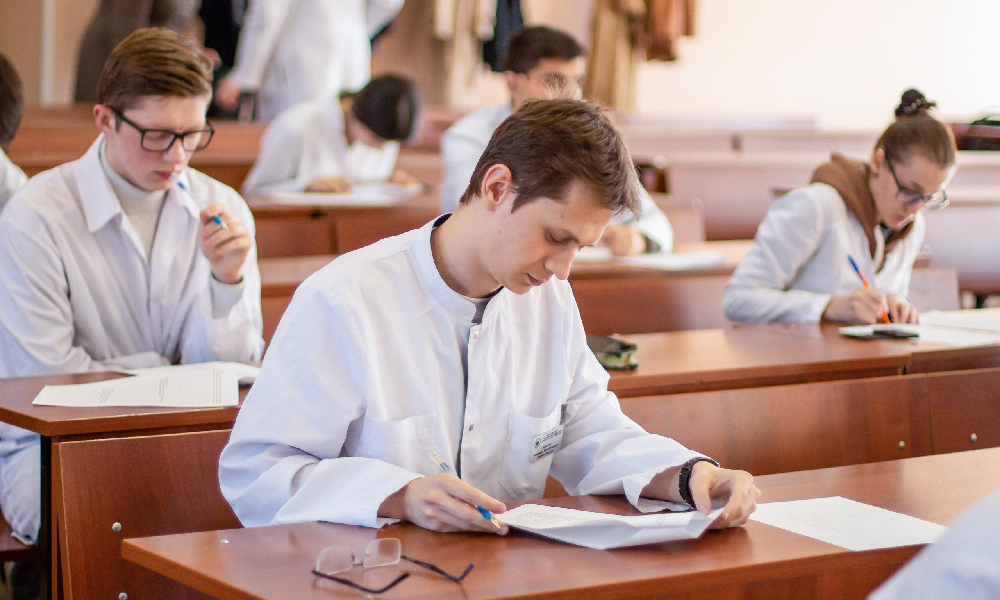 Summer and Winter Schools on Medicine
Since 2019, the university has been holding the Summer and Winter Schools on Medicine, both general and specialized ones. The program includes lectures and interactive workshops. The offline city tours are also conducted.
Arrival and adaptation
Before students arrive in Russia, the University Department of Visa Support and Migration Registration prepares required documents for issuing invitations. Then the department staff members support students in solving migration registration issues such as registration, extension of stay, preparation of documents for departure.
International students are accommodated in the dormitory on campus.
Student organizations
International Student Council. You can always seek assistance here. It mainly focuses on friendship, harmony and mutual aid between representatives of different countries and peoples at the university
University student council
Primary student trade union organization
Councils of students living in the dormitories
Group presidents
Education quality committee
Tutors
Volunteer center
Medical brigades
Music and Art Club
Student choir
The Husky sports club
The first-year student majoring in General Medicine for foreign citizens
– I was preparing for admission to this university right from the beginning, and I chose it because of its high level of teaching and ranking positions. The teachers devote a lot of time to their students. I am happy to study here!
The first-year student majoring in General Medicine for foreign citizens
– This university is one of the oldest in Russia. It has a good reputation both in Russia and abroad. The classical system of teaching combines theory and practice. The teachers help their students throughout the entire educational process.
The international attendee from Lebanon
– I came to Russia in November, and I've been living in Saint Petersburg since that time. I knew that NWSMU named after I. I. Mechnikov is a very good university, and my friends recommended it. I really like the city and the university itself – I was impressed by its beauty and the number of departments.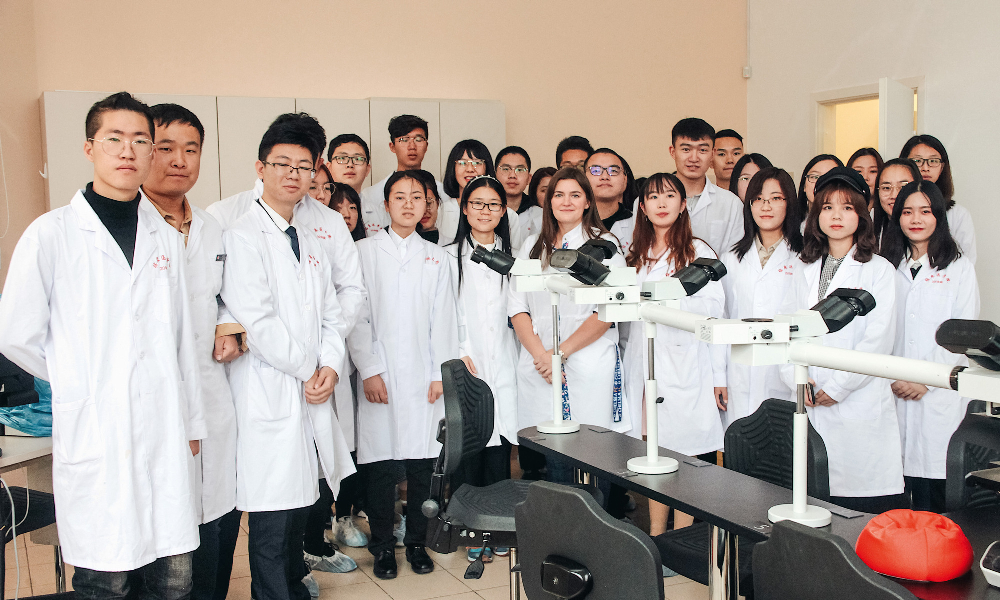 28.04.2023