Peter the Great St. Petersburg Polytechnic University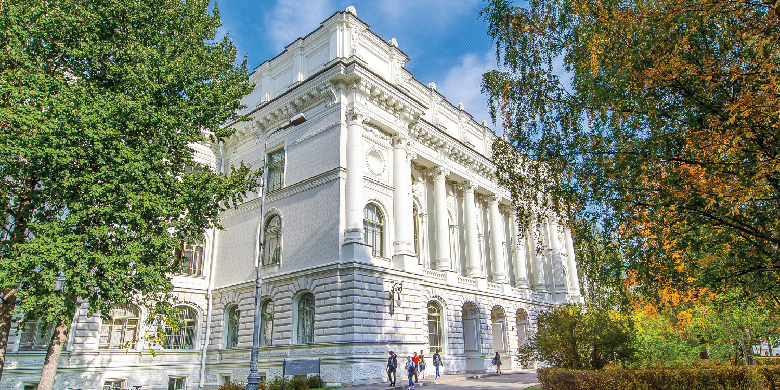 5,200+
international students
59
fields of study on bachelor's level
146
master's degree programs
25+
international programs
200
industrial partner companies
5,200+
international students
59
fields of study on bachelor's level
146
master's degree programs
25+
international programs
200
industrial partner companies
Peter the Great St. Petersburg Polytechnic University is a leading Russian technical university. It creates the system for training specialists of a new generation capable of solving modern production tasks and adapting quickly to the real sector of the economy.
12 institutes
18 dormitories
Top 3 in Russia by the number of international students
Top 3 most international University in Russia by THE Ranking (139 in the world)
www.spbstu.ru
VK – @international_polytech
Telegram – @polytech_eng
Youtube – @spbpu
Tuition fees per year (degree)
Bachelor's programs 253,000 – 550,000 RUB
Specialist's program 312,000 RUB
Master's programs 269,000 – 598,000 RUB
PhD programs 367,000 – 524,000 RUB
Key research areas and fields of study
Civil Engineering, Energy Efficiency
Power Engineering
Mathematical Modeling
Intelligent Systems and IT
Computer Engineering and Digital Manufacturing
Micro- and Nanoelectronics, Telecommunications
Technosphere Safety
Materials Science and Metallurgy
New Materials and Additive Technologies
Astrophysics, Plasma Physics
Biomedical Technologies
Life Science
Economics, Business, Entrepreneurship
Admission campaign
Application, online
For citizens of the countries that maintain a visa regime with Russia February 20 – August 1
For applicants from the countries that maintain a visa-free regime with Russia February 20 – August 15
Entrance exams, online
6 periods of entrance exams Start – April 2023
Admission office for foreign citizens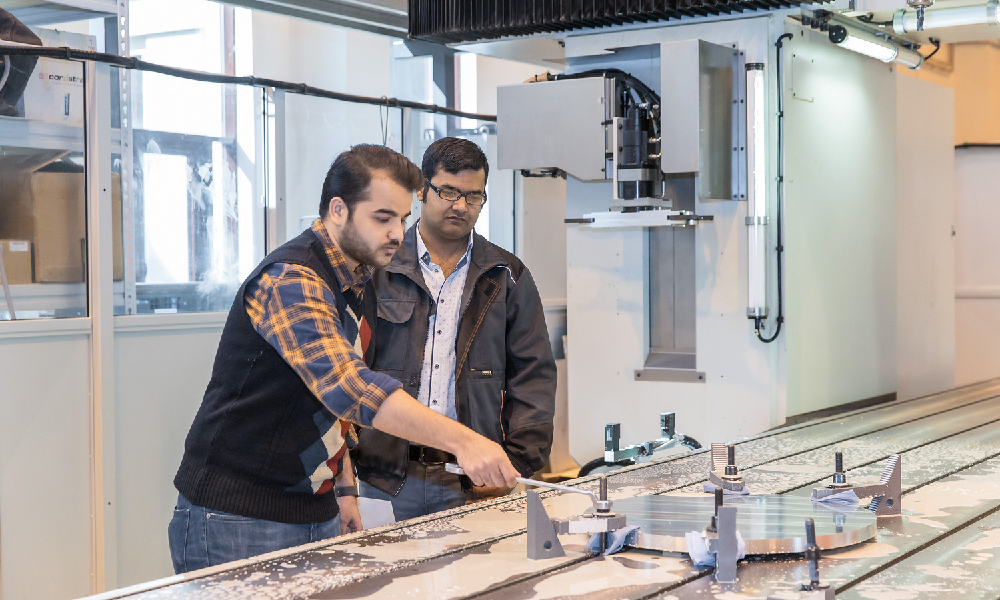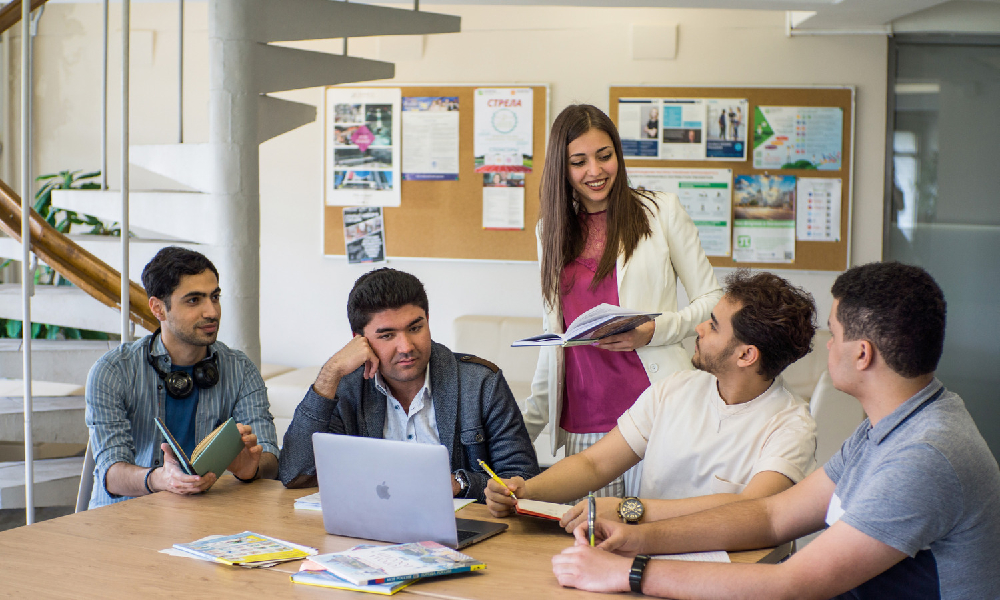 How to get a scholarship
Within the Russian Government quota (Rossotrudnichestvo)
Based on the results of the International Olympiad "Open Doors: Russian Scholarship project" for senior Bachelor's, Specialist's or Master's students
University foundation programs
SPbPU Foundation Programs are certified by the Ministry of Science and Higher Education of the Russian Federation.
3 study areas: Engineering, Economics, Humanities – depending on students' future specialization
The opportunity to master Russian, systematize and bridge the gaps in one's knowledge of major subjects
Application, online February 20 – October 1
Tuition fee per program 220,000 – 250,000 RUB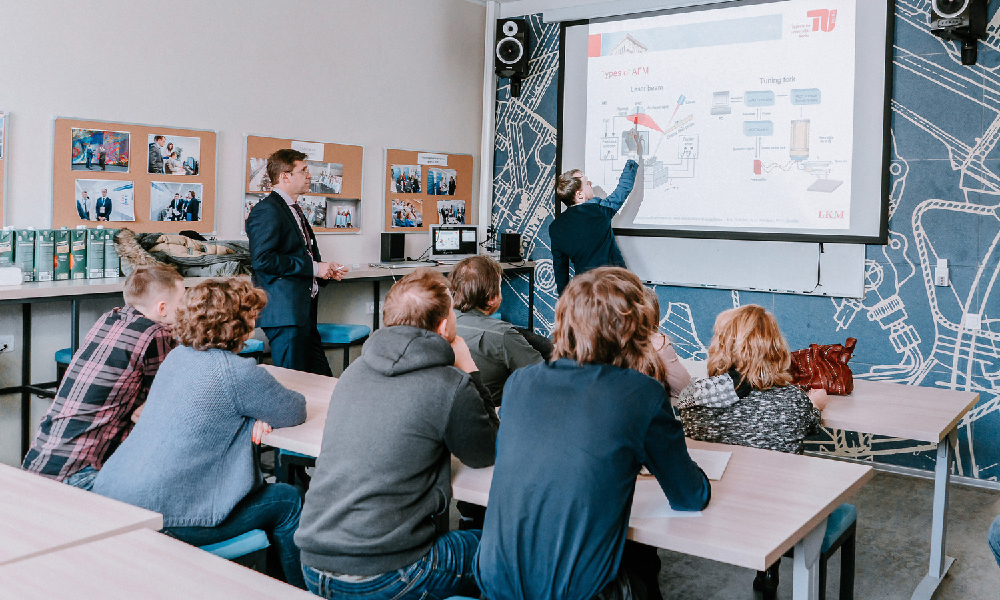 International programs
in English
International Business
International Trade
Digital Enterprise Economics
Engineering
Civil Engineering DD
Energy Efficient and Sustainable Building DD
Environmental Engineering in Urban Construction
Emergency Preparedness and Response
Energy Technology DDD
Power Plant Engineering DD
Electrical Engineering DD
Nuclear Power Engineering
New Materials and Additive Technologies
Laser and Fiber Optic Systems DD
Microelectronics of Telecommunication Systems DD
Continuum Mechanics: Fundamentals and Applications DD
Mechanics and Mathematical Modeling DD
Intelligent Systems DD
Natural sciences
Smart Nanostructures and Condensed Matter Physics DD
Molecular and Cellular Biomedical Technologies
Advances and Applications in Plasma Physics
Business, economics and management
Business Engineering DD
Technology Leadership and Entrepreneurship
International Trade Relations DD
International Business Development DD
Innovative Entrepreneurship DD
Quantitative Finance
Humanities
Region Studies: Russian Federation
Digital Linguistics
Applied Linguistics and TESOL
Advertising and PR in International Communications
Benefits
Study programs fully taught in English in international groups
Studying at foreign partner universities
Scholarship opportunities
SPbPU teachers from the world's top-ranked universities
Employment, R&D and business internships at 200 leading partner companies
World-class research laboratories
25+ English-taught programs
High-quality and elite professional education for every student is the main priority of SPbPU.
I graduated Master's degree program at SPbPU and decided to continue my postgraduate studies. It was important for me to get a scholarship, so when I found out about admission under the quota of the Government of the Russian Federation, I decided to try. I had concerns that this was a complicated process, but it turned out to be quite the opposite," said Sasan Chenarani, "I filled out the necessary documents, prepared a portfolio, and took part in interviews with Embassy staff - these were the key stages of preparation. As a result, I am studying at SPbPU, which I am very happy about. I like my research direction, the team of professors and students, and the general atmosphere on campus.
Sasan Chennarany
Iran. PhD student Institute of Civil Engineering
Unique University Campus and Accommodation
170+ educational and research buildings
18 dormitories
4 metro stations within walking distance
All international SPbPU students live in the international part of the campus
The dormitories are located near the educational buildings and the sports center
Video surveillance systems in the buildings and electronic access cards ensure the security of all students
Full-time students are accommodated in the block-type dormitory with 2-3-person rooms. Each block has two living rooms and an ensuite bathroom. Each dormitory comprises modern kitchens, laundry rooms, study rooms, and a leisure area
Accommodation fee per year:
5,000 – 7,000 RUB, depending on the comfort level
06.06.2023