Pirogov Russian National Research Medical University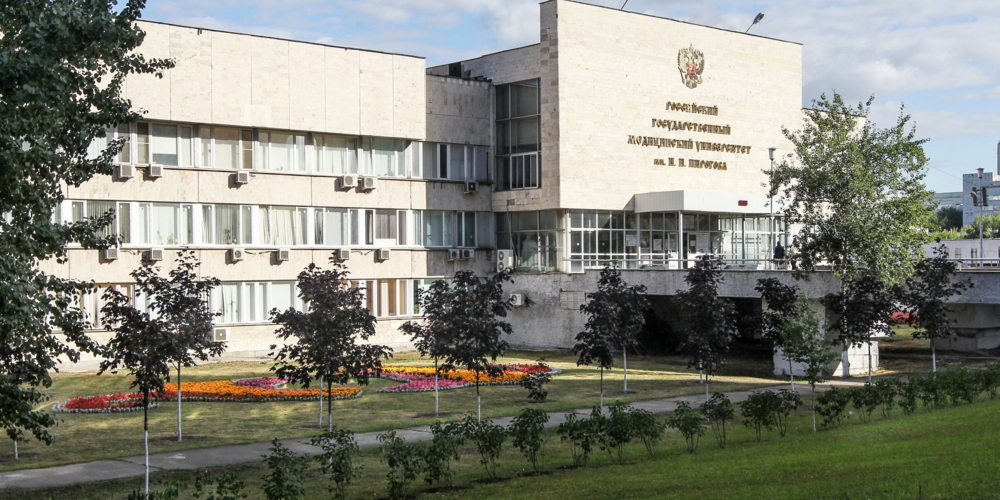 12
bachelor's, specialist's and master's programs
2,100
residents and PhD students
1,256
international students from 61 countries
12
bachelor's, specialist's and master's programs
2,100
residents and PhD students
1,256
international students from 61 countries
Pirogov RNRMU of the Ministry of Health of the Russian Federation is a leading research and education medical center that trains physicians, pharmacists, clinical psychologists, social workers, as well as unique research staff for medical biochemistry, cybernetics, biophysics.
The university is among the leaders of the Priority 2030 federal program within the basic and special part in the Research Leadership track.
Infrastructure
A complex of educational and laboratory, research and auxiliary buildings and facilities
Campus
Sports center
Canteen
Konakovo sports and recreation camp on the Volga River
Research library
Clinical facilities at city hospitals, outpatient clinics and healthcare centers
Several research and education centers
Specialist accreditation center
rsmu.ru
VK – @rnimupirogov
Telegram – @daily_2med
Dzen – @rsmu
Youtube – @РНИМУимениНИПирогова
Tuition fees per year
Bachelor's and Specialist's programs 300,000 – 500,000 RUB
Residency programs 480,000 – 600,000 RUB
PhD programs 375,000 – 405,000 RUB
Master's programs 250,000 – 340,000 RUB
Arrival and stay
Moscow is the largest transport interchange hub of Russia. You can get to the city in different ways. International students usually come by plane.
You can get from the airport to the university by bus, commuter train, metro, or taxi. The taxi fare is 1,000 – 2,000 RUB.
Climate
The climate in Moscow is mid-continent.
Summer is warm and rainy. The average temperature is +22-24 °С in the daytime and +12-14 °С at night
In winter, Moscow has a rather high snow cover. The average temperature is -5 °С in the daytime and -10 °С at night
However, extreme warm and cold spells also occur. In summer, the air warms up to +30 °С. In winter, the temperature reaches -30 °С, though rarely.
Average expenses
Accommodation costs 25,000 – 30,000 RUB per month
Travel using a student's social card costs 715 RUB per month
The dormitory fee is around 1,700 RUB per month
Accommodation
International students live together in one dormitory building. It is located within walking distance of the main university building and the nearest metro station.
The dormitory has everything you need, including an ensuite bathroom, a kitchen, and self-study rooms. In winter, the dormitory is heated.
Preparatory courses
Foreign citizens study the Russian language, chemistry, biology, and physics. The courses are available to everyone interested.
Tuition fees
160,000 RUB crash course
320,000 RUB complete course
Study
2 Bachelor's programs
duration – 4 years
10 Specialist's programs
duration – 5-6 years
60 residency programs
duration – mostly 2 years
3 Master's programs
duration – 2 years
5 PhD programs
duration – 3-4 years
The Specialist's programs in General Medicine and Dentistry as well as the Bachelor's program in Biology are taught in English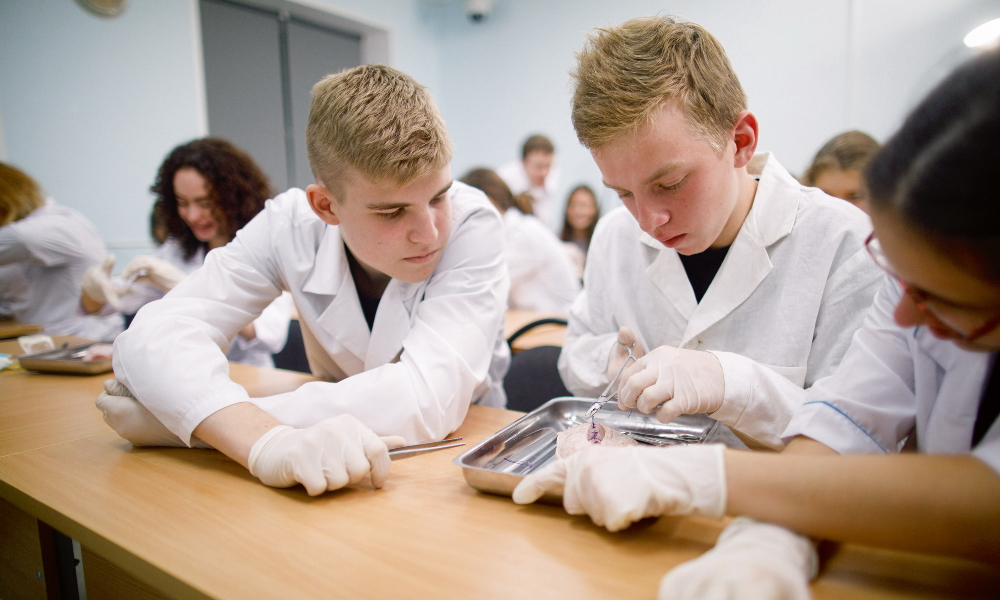 Dentistry
The Dentistry specialty is one of the most sought-after specialties among other medical professions. The program offers in-depth study of special disciplines:
oral mucosal diseases
clinical dentistry
cariology
pediatric dentistry
oral reconstructive surgery, and others
a set of disciplines of natural sciences, medicine and biology, and humanities
Graduates should have extensive knowledge allowing them to feel familiar with state-of-the-art therapeutic technologies and diagnostic methods and have excellent practical skills meeting today's requirements.
General Medicine
As part of the General Medicine program, the RNRMU Faculty of General Medicine gives theoretical knowledge and practical skills in more than 50 medical disciplines.
Junior students study basic subjects they will need later at the clinic: biology, physics, chemistry, anatomy, histology, and many others, as well as Latin, English, French, German languages, philosophy, economic theory, physical culture.
Third-year students study fundamental disciplines such as anatomic pathology, pathophysiology, pharmacology, general surgery, propaedeutics of internal diseases, and a lot of other extremely difficult clinical and preclinical disciplines.
Senior students develop medical judgment, professional knowledge and skills of a future doctor. It is during their senior years that students get acquainted with practical work at hospitals, starting from the functions of a nurse and medical assistant.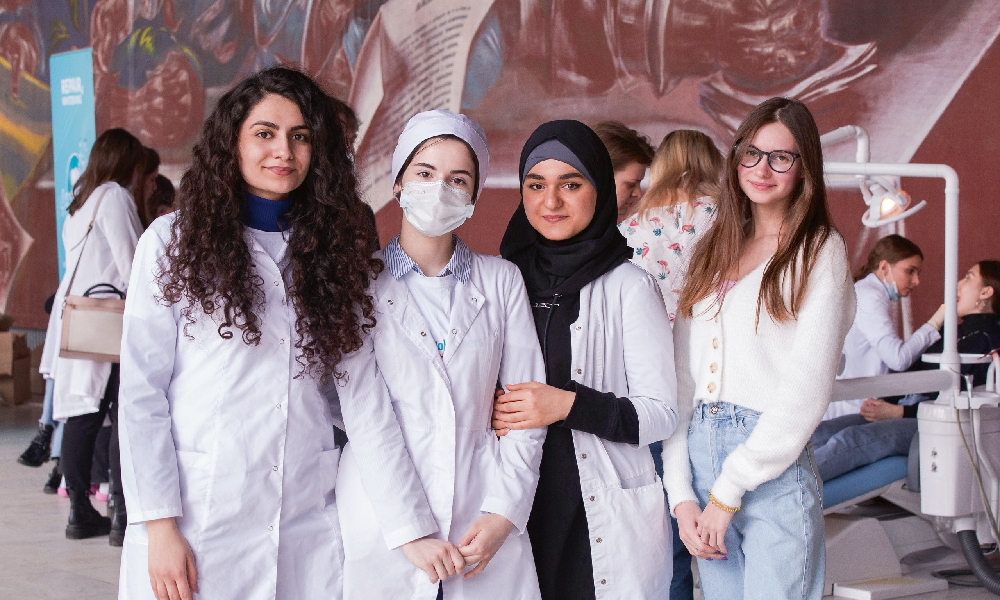 Adaptation
Tutor movement helps first-year students adapt.
Group tutors always keep in touch with students and help them solve any problems that arise
Academic tutors help master academic disciplines
Council of communities is the largest international student association at Pirogov RNRMU which comprises 20 national associations such as compatriot associations, clubs and communities.
International faculty
International student academic support
Double degree programs, delivered jointly with the EU partner universities, for Russian citizens
The programs are taught in English as a major or mediator language.
The faculty is open to new strategic partnerships and is actively engaged in international cooperation at all levels.
Double degrees range expansion
Student, resident and PhD student exchange
Summer internships abroad
Research collaboration
Visits of international specialists
Dean
Nadezhda Bylova
+7 495 434-22-66, ext. 23-60
+7 903 763-13-97
ims@rsmu.ru
bylova_na@rsmu.ru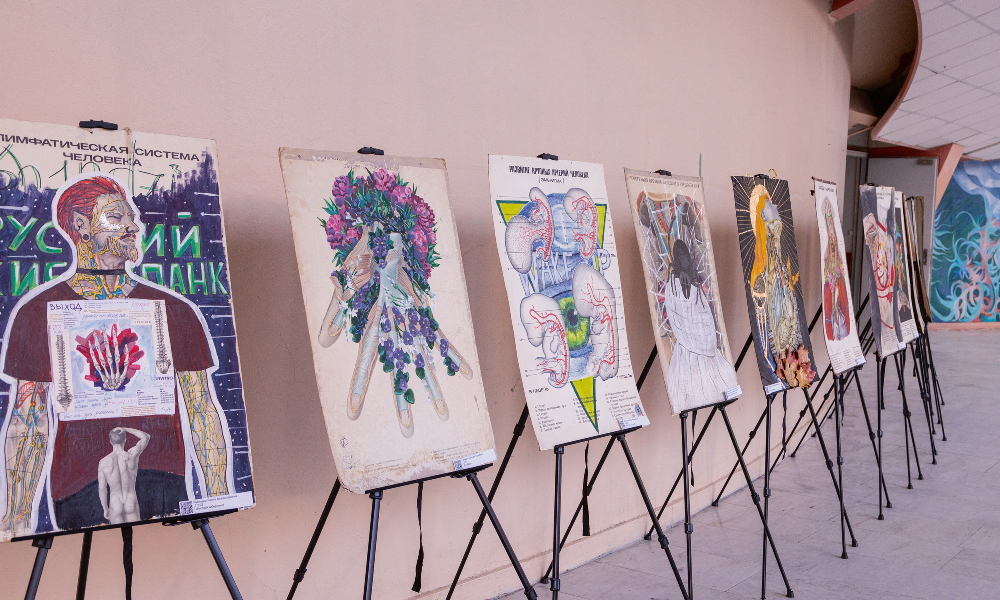 Tips for applicants
To get into RNRMU, foreign citizens should:
Prepare the right package of documents
Pass entrance exams (Pirogov RNRMU's internal entrance tests)
Applicants prepare for their exams independently – the university website has the sample test section. The sample questions are taken from the real and current database of questions.
Applicants should:
Have the prepared documents translated into Russian and have the translation certified by a notary
Undergo the education recognition procedure in advance at the Main State Center for Education Evaluation, have their academic credentials legalized and apostilled, if required
Undergo the required medical tests, including HIV and hepatitis B and C tests and X-ray fluorography. The test results should also be translated into Russian
28.10.2022