Russia And South Asia: Education And Career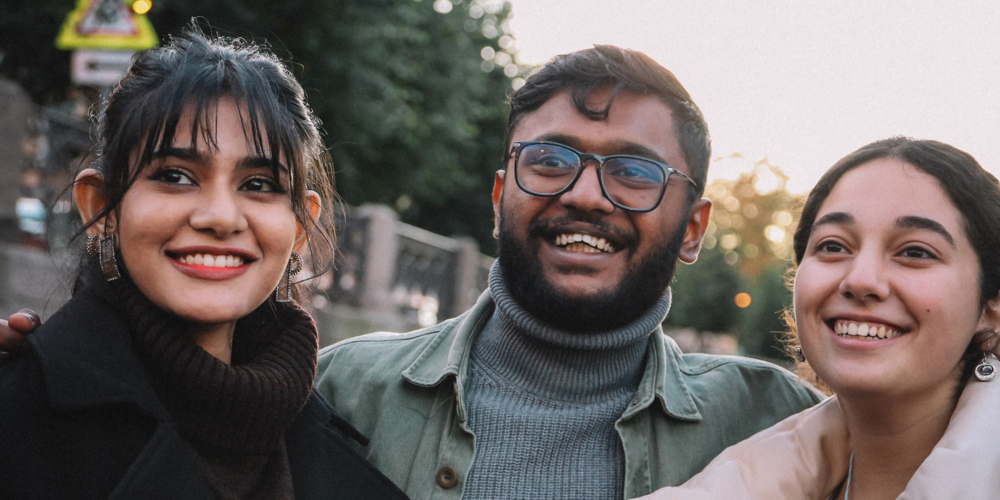 For many decades, Russian higher education has been popular among students from the countries of South Asia, and the number of South Asian students coming to study in Russia every year runs into thousands.
Our countries have always maintained friendly relations. In research and education, this manifests itself in the developing academic mobility, joint research conducted in various fields of science, strong ties between universities, and the work of Russian language departments in South Asian countries.
Young men and girls go to Russia to get high-quality education, which is highly valued all over the world. Besides, tuition fees at Russian universities are affordable, and the quality of knowledge has been tested by several generations. After completing their education in Russia, young graduates are considered excellent specialists in their home countries.
Advantages of studying at Russian universities according to the citizens of South Asian countries
Quality of education
Competitive tuition fees
Kind attitude of the people around them
I can see the energy of young Indians: they really want to learn more about Russia and its culture as well as the programs still implemented by the Russian House in New Delhi.
Himadrish Suwan
Chairman of the Confederation of Young Leaders of India
Russia and India
In science and technology, Russia and India implement joint projects both in bilateral format and within BRICS.
Our countries conduct joint research in such fields as agriculture, physics and astrophysics, quantum science, shipbuilding, healthcare, medical technologies. One of the most promising areas is blue economy which comprises the development of innovative methods of management and use of available resources to prevent environmental issues and climate change.
Russia and India conduct research within BRICS in the following areas: photonics, material sciences, and nanotechnologies. Research institutes and universities in the two countries conclude bilateral agreements on cooperation, including academic mobility programs. The Indian Academy of Sciences and the Russian Academy of Sciences actively exchange scientific personnel, and technologies are exported within the Russian-Indian Science and Technology Center with the branches in Moscow and New Delhi.
Cooperation between the two countries also develops in the field of higher education. In recent years, Indian citizens have been increasingly choosing Russian universities. Now 16,700+ Indian citizens are pursuing Specialist's and Master's degrees at Russian universities, including foreign branches. The top fields of study include General Medicine and Philology. There is high demand for IT majors, materials science, mechanical engineering and power engineering, mathematics, economics, management, and humanities.
Since 1960s, Russia has been providing Sri Lankans with scholarships that have helped more than 1,000 students get free education in the field of medicine, economics, and engineering. Graduates of Soviet and Russian universities hold top positions in Sri Lanka.
Susil Premajayantha
Special Representative of President of Sri Lanka for Relations with Russia
Russia and Sri Lanka
In Russia, great importance is attached to the development of cooperation in education, science and technology with the Republic of Sri Lanka. Russian universities train highly qualified specialists for various sectors of Sri Lankan economy and social sphere –more than 800 Sri Lankan citizens study here.
The most popular fields of study among students from Sri Lanka are General Medicine; Informatics and Computer Engineering; Electric Power Engineering and Electrical Engineering; Economics; Linguistics.
To develop humanitarian ties between the two countries, the Russian Center of Science and Culture (Russian House) was established in the city of Colombo in 1986. It teaches the Russian language, chess, ballet, gives art and music education. The Russian House aims to promote the Russian language, familiarize students with rich historic and cultural heritage of Russia, and develop an objective image of our country.
Our population is growing, our industry and business are developing, that's why demand for electrical energy is on the rise. And our power engineering is one of the most efficient. That's why we decided to develop nuclear power engineering, too. We need nuclear technologies not only to produce electricity. We already use them for medical purposes and food treatment. And we are ready to cooperate with Russia in these areas.
Sheikh Hasina
Prime Minister in Bangladesh
Russia and Bangladesh
Bangladesh- Russia relations based on trust and mutual respect have been developing in a positive way in all fields, from politics to humanities. The Intergovernmental Commission on Trade, Economic, Scientific and Technological Cooperation was established and began its work in 2017.
The top priority in trade and economic interaction between our countries is power engineering. Citizens of the republic are especially interested in pursuing engineering degrees at Russian universities.
In cooperation with Russian specialists from Rosatom, Bangladesh is building Rooppur, the country's first nuclear power plant. In autumn 2022, the attendees from Bangladesh completed the basic course for chemistry lab technicians working with primary cooling systems at special water treatment facilities. Training was provided by the instructors from Rosatom State Corporation. It took them 17 weeks to master the whole program, including theory, practice and internship at Rooppur Nuclear Power Plant. There are plans to train a total of over 50 groups of Bengalis. The head of the training center of the nuclear power plant in Bangladesh is Golam Shahinur. In 2018–2019, as a member of the first groups of Bengali attendees, he successfully underwent training at Rosatom Technical Academy.
16.02.2023