Russia At a Glance. Moscow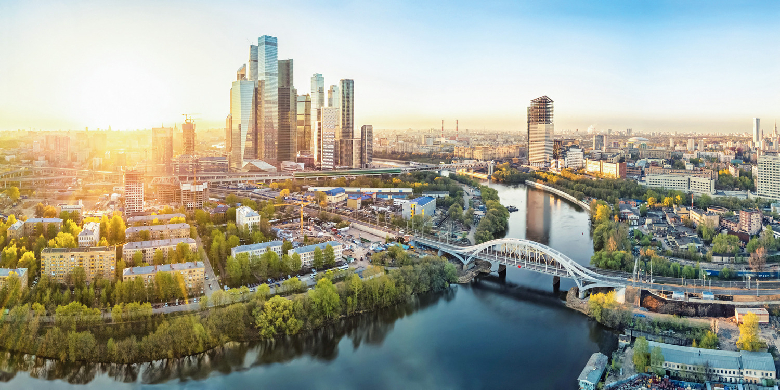 13,104,177
The population is 13,104,177 people
13,104,177
The population is 13,104,177 people
Moscow is the capital of the Russian Federation, one of the world's largest metropolitan cities, the center of political, business and cultural life. Moscow is a European cosmopolitan city, livable, with well-developed transport infrastructure, and safe. A great number of sights, theaters, museums, parks, entertainments and events leave no room for boredom.
Moscow is ranked among the best student cities. It has many prestigious universities that open their doors to hundreds of thousands of international students every year.
The Moscow Metro is one of the deepest and the most beautiful in the world. Every day 10,000 trains carry nine million passengers, which is the highest number in the world. Each station is a work of engineering genius and art.
Average expenses
1,000–2,220 RUB – Travel card for all kinds of urban public transport
from 400 RUB – Café lunch
350–800 RUB – Museum ticket
Moscow Kremlin
It is the largest active fortress in Europe and is considered one of the world's largest museums. The city's oldest part occupies an area of 27 ha and strikes with the beauty of towers, cathedrals and palaces. Red Square lies east of the Kremlin.
Vorobyovy Gory (Sparrow Hills)
It is the main observation deck in the Russian capital. From the top of the hill, a picturesque view of the forest and park area opens up, and architectural buildings, facilities and churches can be seen. There is a conservation park with an ecological path, a ropeway working all year round, ski slopes with springboards and a chair lift at Vorobyovy Gory.
VDNKH
National Economy Achievement Exhibition
It is one of the most amazing tourist attractions in the Russian capital and ranks among the world's top 50 largest exhibition centers. There are plenty of architectural masterpieces in the territory of the Exhibition — 49 VDNKh facilities have the status of cultural heritage landmarks.
29.06.2023