Russian Education For Students From The CIS Countries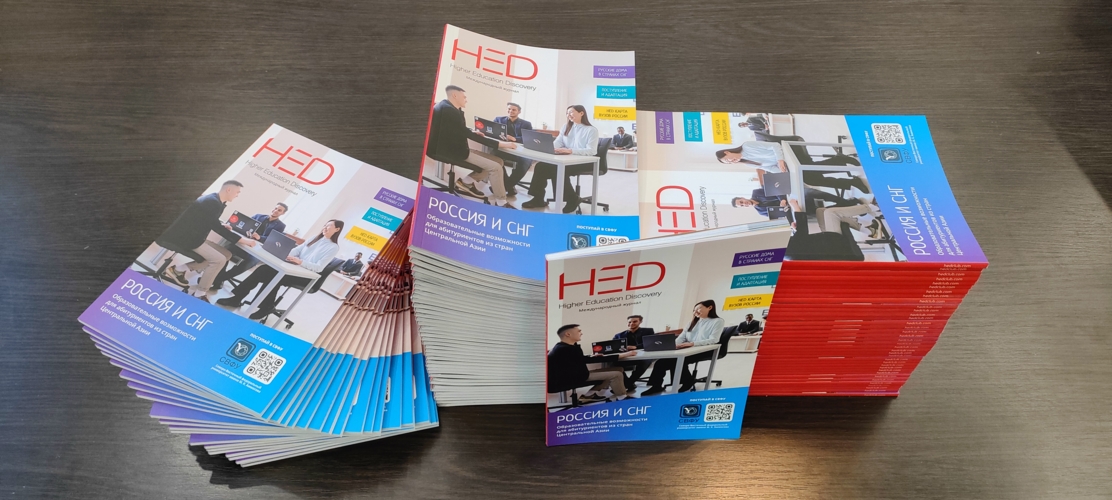 Dear friends, we have a new HED issue now! This time the issue is dedicated to the educational opportunities for applicants from the countries of Central Asia. In cooperation with the heads of the Russian Houses in Kazakhstan, Kyrgyzstan, Tajikistan, and Turkmenistan, we have told in detail about the procedure for selecting applicants for a Russian university, allocated quotas and popular professions. In this issue you will also find some useful preparation and admission tips, learn about the exhibitions and meetings organized by the Rossotrudnichestvo representatives offices in the countries of Central Asia.
The teachers from Russian universities take a unique approach to teaching. And solid academic background provides the opportunity for personal development both in profession and research. To quickly familiarize international first-year students with the environment, society, local culture, Russian universities have developed and successfully apply various adaptation programs. The university specialists provide the content about what else makes Russian education attractive to foreigners and what events are held by the universities so that students can study in as exciting and comfortable atmosphere as possible.
As before, each university participating in HED has prepared all the information required for applicants: why they should choose this university, what study programs are available, what career prospects it offers to graduates, and many other things. The issue contains more detailed information on M. K. Ammosov North-Eastern Federal University, Altai State University, Belgorod State University, Banzarov Buryat State University, Volga State University of Water Transport, Yaroslav-the-Wise Novgorod State University, Orenburg State University, Emperor Alexander I St. Petersburg State Transport University, National University of Oil and Gas "Gubkin University" (National Research University), Pirogov Russian National Research Medical University, Saint Petersburg State University of Architecture and Civil Engineering, Saint Petersburg State University of Aerospace Instrumentation, Sevastopol State University, and Siberian State Medical University.
20.12.2022