Russian State University named after A.N. Kosygin. Acquaintance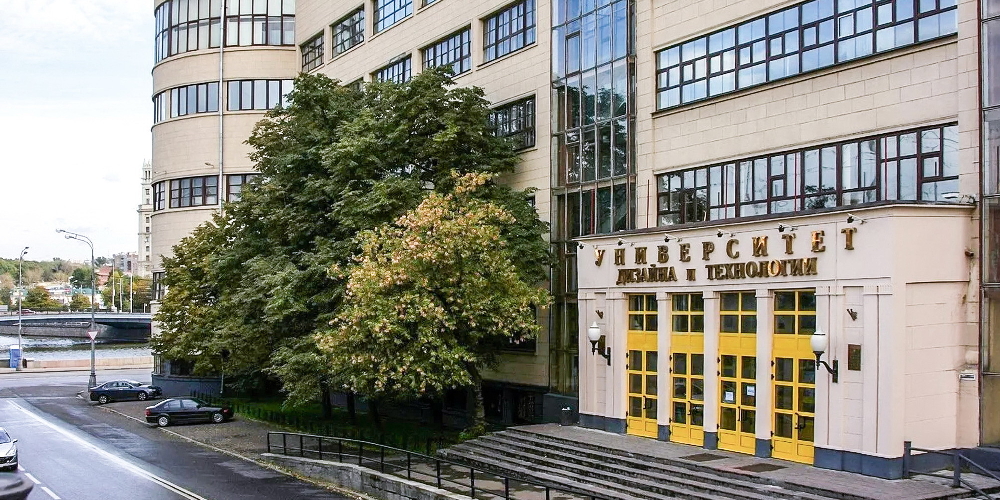 2
gymnasiums (university-preparatory schools)
5
secondary vocational education programs
18
PhD and apprenticeship programs
10,404
students, including 1,100 international students
15,000
students pursuing continuing education programs
2
gymnasiums (university-preparatory schools)
5
secondary vocational education programs
18
PhD and apprenticeship programs
10,404
students, including 1,100 international students
15,000
students pursuing continuing education programs
A multidisciplinary research and education center with high potential and a flexible lifelong learning system, from supplementary education of children, advanced education, secondary vocational education to PhD and doctoral degrees.
Technologies.Design. Art is a triunity containing the concept of developing the professions of the future. Interdisciplinary links allow the university to create new programs and apply new learning technologies: from classroom lessons and master classes to practical popularization of project activity using state-of-the-art IT.
Founded in 1930.
VK - @rsukosygin
Facebook - @RguDeti (Meta is recognized as an extremist organization in Russia)
3D university tour
Tuition fees per year
bachelor's programs 99,000 — 373,200 RUB
specialist's programs 198,000 — 373,200 RUB
master's programs 150,000 — 450,000 RUB
PhD programs 300,000 — 315,000 RUB
apprenticeship programs 440,400 RUB
Fields of study and majors
> 50 study programs in the fields of technology, humanities and economics, and art
> 250 educational programs
Three joint degree programs with Tashkent Institute of Textile and Light Industry, Uzbekistan
Free tuition opportunity
International applicants may apply for state-funded places at RSU named after A.N. Kosygin on equal terms with Russian citizens if they are citizens of CIS countries such as Kazakhstan, Belarus, Tajikistan, Kyrgyzstan and as part of the Compatriot Abroad program.
You may apply for degree programs and submit your documents offline and online
Foreign citizens take their entrance exams according to the regulations and schedule
The choice of an educational institution and future profession is one of the most complicated decisions in your life. After entering our university, you will gain new knowledge, attend lectures delivered by eminent scientists and Honored Workers of Education and Culture whose research papers and monographs are issued in various languages. Informative master classes in state-of-the-art classrooms, up-to-date academic programs, internships and work placements at the top enterprises in Russia and other countries - that's what we have in store for you. You will do research in state-of-the-art laboratories. Here you will find good and loyal friends, wise and experienced mentors, and become real professionals in your field. Keeping up with the pandemic realities, you can apply and take creativity exams online. Definitely, you will lack a real university tour and communication with teachers, but our professors and candidates of sciences will become your guides to the university environment. I am sure that you will overcome all the challenges and become a part of our big but close-knit family. You will join many thousand people in our team and become students of RSU named after A.N. Kosygin, one of the best Russian universities.
Valery Belgorodsky
Rector, Professor, Doctor of Sociological Sciences
Scholarships and grants
Monthly scholarships during the entire period of study for all international students enrolled in state-funded places
RSU named after A.N. Kosygin's personal scholarships
Scientific institutions' grants
Municipal, regional and federal scholarships
The Moscow Government scholarships
Grants from the Federal Agency for Youth Affairs (Rosmolodezh)
Career center
The list of job openings
Information about possible internships and work placements
Events promoting the development of professional qualities and skills
Advice on personal development in the professional sphere
VK - @careerrsu
Priority research areas
A matrix approach to the development of Digital Industry 4.0 at industrial enterprises of the textile and light industries
Intelligent systems in industrial process control
Natural sciences as a source of basic and applied research development
Basic and applied research in the field of development, modification, and study of structure and properties of artificial, synthetic, and nature-like polymer fibers and materials
Simulation and design of industrial processes ensuring energy and resource-saving
Development of basic and applied research in arts and design
Human capital as a basis for the development of social and legal and financial and economic relations in the context of the socially responsible economy
University 4.0 as a basis for training of specialists in the format of open spaces
Events
Student research and practice conference "The First Steps in Profession"
Student research conference "Young Researchers for Innovative Development of the Society (World)"
All-Russian Scientific Forum of Young Researchers "Social and Humanitarian Issues of Education, Fashion and Design "Social Engineer"
Admission office
+7 495 951-31-48
+7 495 811-01-01 ext. 1300
priem@rguk.ru
VK - @prkommgudt
Preparatory faculty
Russian as a Foreign Language program
Study areas:medicine and biology, humanities, natural sciences, engineering and technology, economics
Summer and winter schools - the study program includes lexis, grammar, speaking, reading, listening, writing, country studies
Professional study and work placements
Classes are conducted offline and online
Duration 6, 12, 18 months
Tuition fee 160,000 RUB per year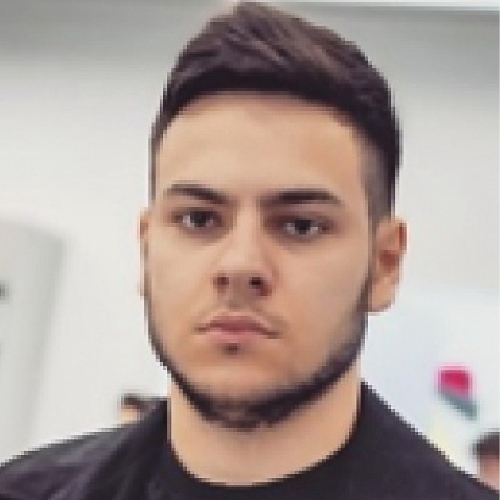 Our classes are exciting. Convenient class schedules allow me to work in my degree field, which brings me extra money. I design websites or separate blocks for different companies. The knowledge I gain here often comes in handy. I'm so thankful to my teachers for their work and contribution to our future.
Iskander Aydynov
Turkmenistan. Fourth-year Bachelor's student, Information Systems and Technologies
Infrastructure
The main university building is located in the center of the Russian capital. It is a Russian cultural heritage site – Constructivism monument
The educational buildings and university campus are located in three administrative districts of Moscow
Research and education center with a collection of art tissues that includes over 30,000 unique items, starting from the 18th century
The library has a collection of > 1,403,837 items, including 1,128,332 printed, 275,505 electronic, and > 3,000 exclusive editions
National design and fashion center
Education technological support center
Engineering center for innovative materials and technologies of the light industry of RSU named after A.N. Kosygin
Campus
4 buildings of corridor-type and block-type dormitories
A gym, individual study rooms, coworking areas, a football field
Student self-governance and creative activities
All international students live in comfortable dormitories, each room accommodating two or three persons. There is a branching transport network near the dormitories. The shopping and recreation centers are within walking distance.
Security
The university and dormitories ensure security 24/7. All students get special access cards to enter the university and campus through turnstiles.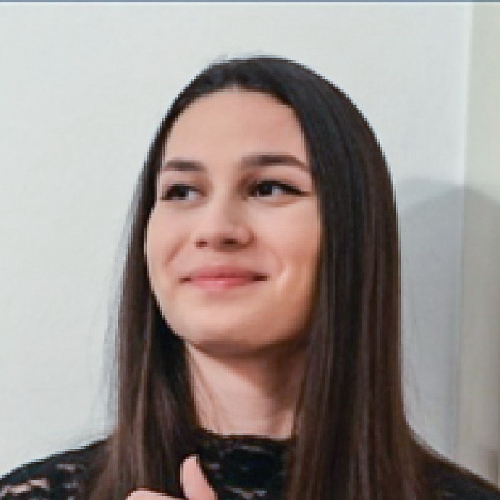 I've been living in the dormitory on Leninskiy Avenue for three years already. We have a good gym and study room. Sometimes the guys hold movie nights or chess and table tennis tournaments. The dormitory life can be full of events! Our dorm is conveniently located: not far from the metro and center, in a quiet district. I like living here!
Isidora Despich
Serbia. Second-year Bachelor's student, Psychology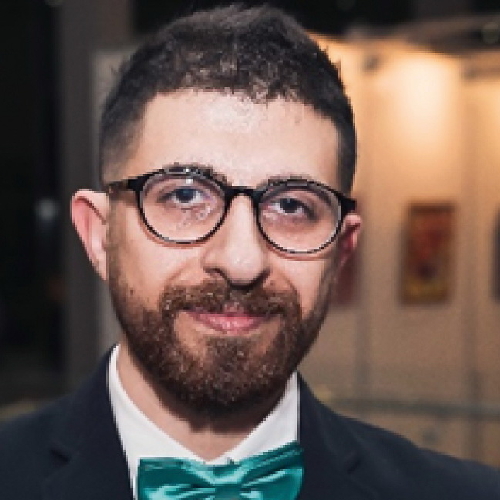 The university offered me, a foreign national, all necessary conditions for personal development. During my studies, I've taken part in over 30 research and practice events. I've published 12 academic papers and received ten awards in all-Russian and international contests. This experience has enriched my knowledge. RSU has offered me an array of research opportunities.
Nuneh Antwan
Syria. First-year PhD student, Art History
Creative events
The university qualifying championship "Young Professionals (WorldSkills Russia)" according to WorldSkills standards
The Tochka RU All-Russian Design Festival
The Shoes-Style International Shoes and Accessories Design Competition
The Moscow Creative Work Competition "Decorative and Applied Arts and Design"
Volunteer teams
Familiarization of international students with the city
Assistance in dormitory accommodation, settlement, and solution of daily life problems
Assistance in adaptation to a new environment: volunteers instruct newcomers, tell them about student life, the places where they can change money, buy food, how to get to different educational buildings
Support during studies – you can always contact volunteers with any questions, ask for advice and help
VK - @donskay39
International Culture Club
Cultural exchange and overcoming a language barrier
Mass cultural events
International academic and creative activities
10.09.2021