Southern Federal University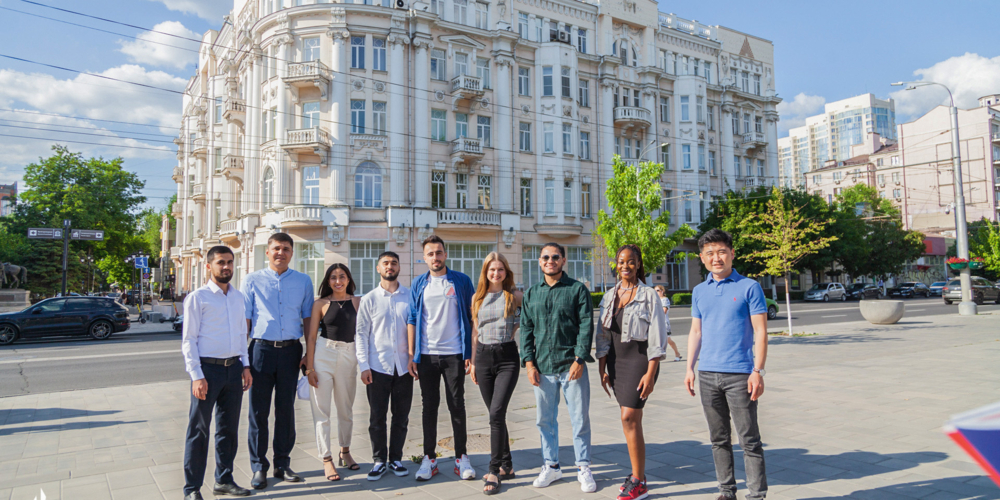 3,000
international students
179
Bachelor's, Specialist's, Master's and PhD programs
13
English-taught programs
3,000
international students
179
Bachelor's, Specialist's, Master's and PhD programs
13
English-taught programs
SFedU is the largest research and education center in the south of Russia. It trains highly qualified specialists in such areas as physics and mathematics and natural sciences, engineering sciences, humanities and social and economic sciences, pedagogy, sports, architecture, and art.
SFedU conducts world-class research in information technologies, smart materials, nanotechnologies, medicine of the future, robotics.
sfedu.ru
VK – @sfedu_official
Telegram – @sfedu_study
Dzen – @sfedu
Tuition fees per year
Preparatory department 135,500 RUB
Bachelor's and Specialist's programs 128,000 – 297,000 RUB
Master's programs 119,000 – 282,000 RUB
PhD programs 174,000 – 205,000 RUB
How to get into SFedU?
Entrance exams
To enroll on a fee-paying basis, you must pass internal entrance exams.
Take online entrance exams exams.sfedu.ru
Portfolio competition
The competition allows foreign citizens to start a Master's degree at SFedU on a fee-paying basis without exams. Applicants who get the highest scores will get a 50% tuition discount.
Apply for participation at master.sfedu.ru
Quotas
Foreign citizens from any country apply for state-funded places at education-in-russia.com
Applications are reviewed and candidates are selected by the foreign representative offices of Rossotrudnichestvo
The Olympiad
The Olympiad of Federal Universities for Master's degree applicants. Successful participation entitles foreign citizens to tuition-free education at SFedU within the Russian Government quotas. The terms and conditions are available on the website магистратураолимпиада.рф
116 state-funded places for Master's studies are allocated for the 2023 Olympiad winners
Infrastructure
Most SFedU faculties and institutes are located in the city of Rostov-on-Don – a beautiful and tradition-rich city, the largest industrial and cultural center on the banks of the picturesque Don River.
SFedU engineering faculties are located in the city of Taganrog which is situated on the shore of the Taganrog Bay of the Azov Sea.
SFedU students can use:
Comfortable dormitories
E-library
Engineering centers
A swimming pool
Benefits of Studying at SFedU
Free expert evaluation (nostrification) of education
A wide range of Russian-taught and English-taught study programs
International students from all over the world
European Diploma Supplement
Student exchange programs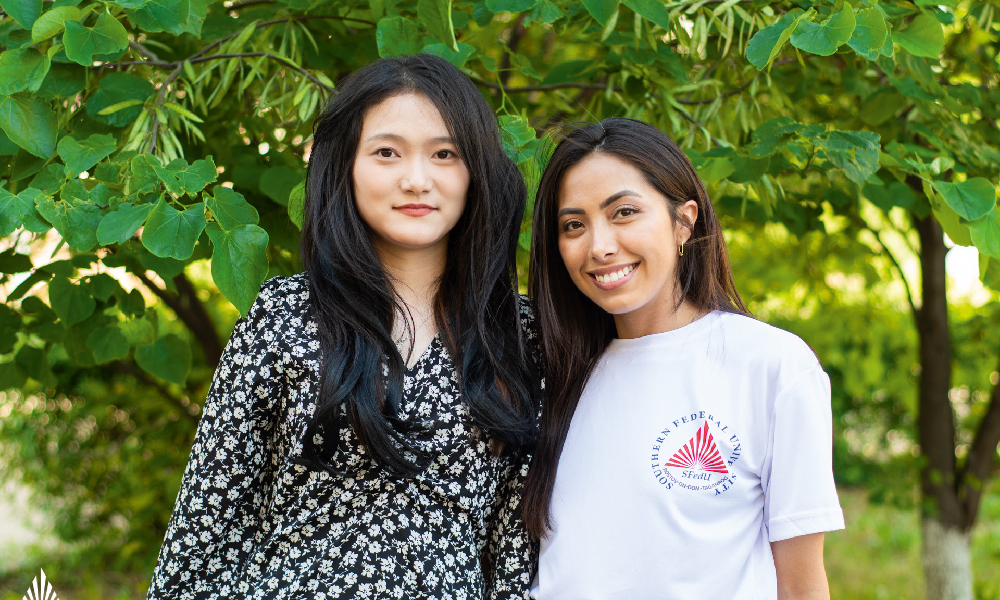 Preparatory Department
Courses of Russian as a foreign language, language for science, general subjects.
Study areas: humanities, economics, natural sciences, engineering and technology, and medicine and biology.
Tuition fee 135,500 RUB
Duration 2 semesters
Exams. Certificate.
+7 863 219-97-55
inter@sfedu.ru
podfak.sfedu.ru
SFEDU International Students Assistance Center
Issuing invitations for international students
Migration registration in the student campus dormitories
Social and psychological adaptation of international students for their full integration into the university's learning environment
Center of International Student Recruitment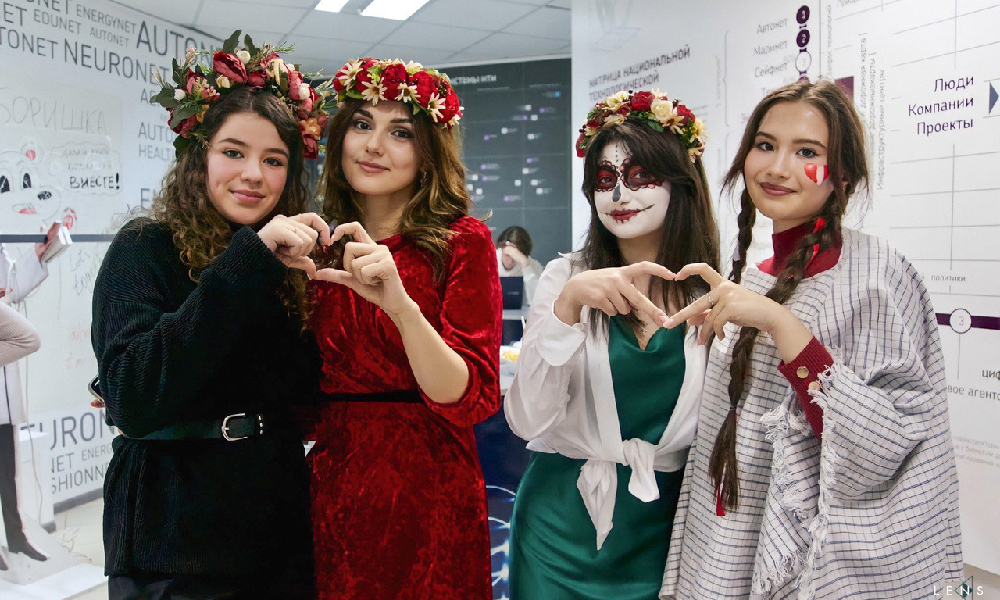 Popular study programs
Bachelor's programs, EN
Theoretical Computer Science and Information Technologies
Master's programs, EN
Computational Modeling in Technology and Finance
Nanoscale Structure of Materials
Urban Design
IT-Management
Nanoengineering and Materials Technology
International Business
Management and Production Engineering
International Management
Financial Management
Ecosystems of Tourism, Service and Hospitality
Language Teaching in the Modern Digital Era
Russian Cultural Studies
Southern Federal University offers a wide range of Russian-taught programs.
The most popular programs among Turkish students:
Fundamental Informatics and Information Technology, Bachelor's program
Applied Informatics, Bachelor's program
Nanoengineering, Master's program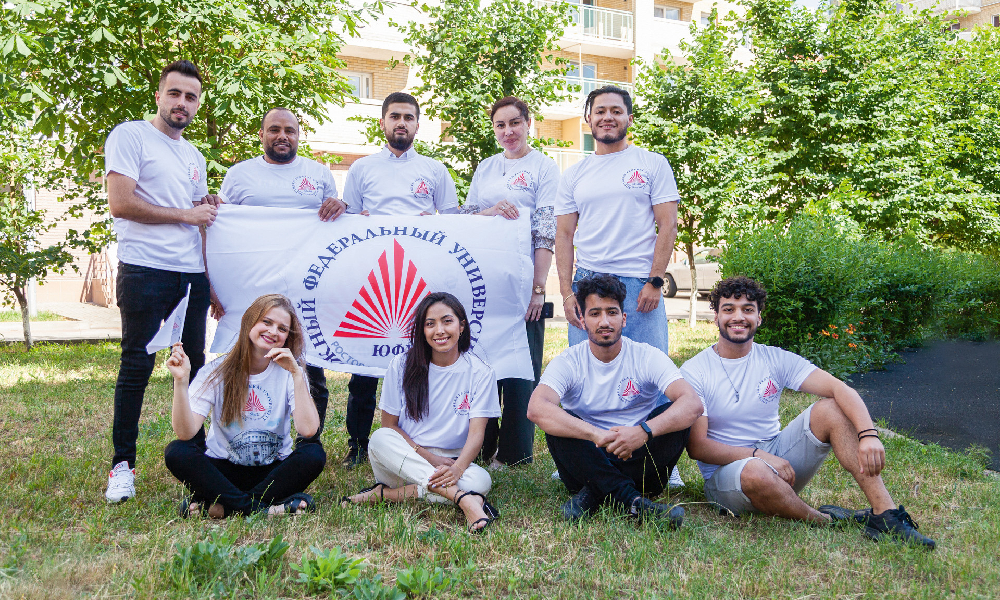 25.11.2022