Studying In Russia For Free Is Real!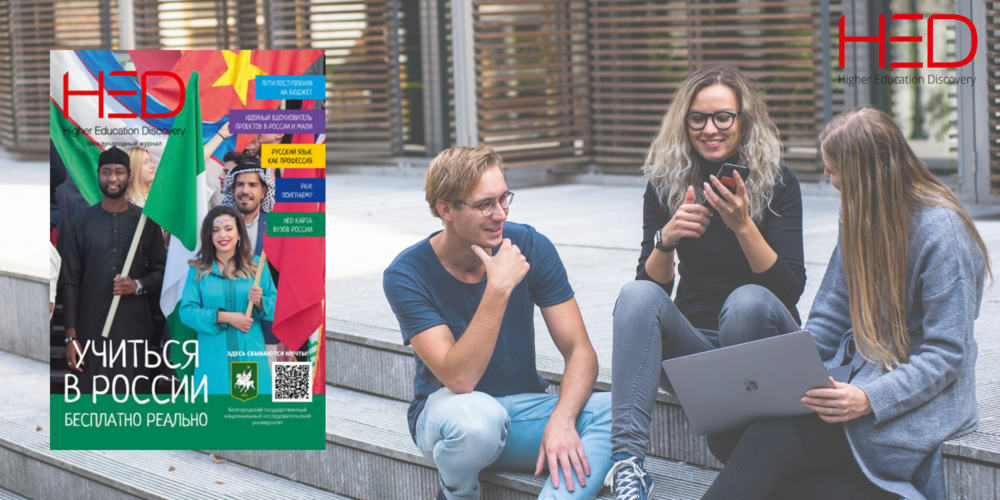 Free education at Russian universities is available to all foreign citizens. They just have to choose a suitable admission option. There are several ways to get a state-funded place. Read about these ways in the new HED issue!
According to Rossotrudnichestvo, applicants from CIS countries mostly applied for Bachelor's programs in 2021. Young people chose medicine, economics, information science, computer technologies, geology and oil and gas engineering, linguistics, and pedagogy.
What did they do to join the chosen university? How are interviews conducted in the countries where Rossotrudnichestvo operates? We asked the specialists these questions, and now we share the information with you.
Studying Russian as a foreign language helps international applicants develop key linguistic competencies that will come in handy while applying to a Russian university. But the sky is the limit, and you can become an advanced level specialist choosing the Russian language as your future career. We will give you some examples of programs for linguists or philologists.
Do you have any difficulties while studying Russian? It means that it's time to playь. The new issue covers the activities that will help you consolidate your knowledge while playing.
And, as usual, we suggest that you read the interview with the wonderful person, a graduate of the Soviet university. Today we meet Issa Togo who has been working for the good of two countries – Russia and Mali all his life and has been a mastermind and supervisor of many projects that are of use to the whole world.
02.03.2022