Bachelor's program
Faculty of Flight Operation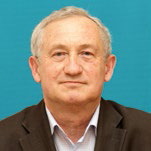 Yuriy SARAYSKIY,
Head of the Department of Air Navigation
Tel. + 7 812 704-18-18
E-mail: info@spbguga.ru
Awards and achievements. The specialization 25.03.03 Air Navigation allows implementing a wide spectrum of innovative higher education programs — bachelor's degree program of training aviation staff in accordance with international standards.
Teaching staff. The bachelor's degree program is carried out by the teachers and instructors of the University, as well as invited specialists who are scientific degree holders and have experience in the sphere.
Strategic partners. The bachelor's degree program is carried out in cooperation with the leading air companies and airports of Russia — Aeroflot, Rossiya Airlines, S7 Airlines, Pulkovo Airport, "Vozdushnye Vorota Severnoy Stolitsy," Sheremetyevo International Airport, Vnukovo Airport, and others.
Achievements of students and graduates. The monitoring of the efficiency of higher education organization activity shows that the graduates of the bachelor's degree program in Air Navigation are in high demand at the air transport companies.
Facilities and resources. The University has a modern technical and methodical foundation that provides for theoretical and practical training of specialists and aviation personnel in accordance with international standards. The University provides modern highly automated single and twin engine aircraft for initial flight training. The University is fitted with modern air training equipment, including complex training devices for aviation personnel in the full scope of their functional duties for the operation of an aircraft of a particular type. The bachelor's degree students of the "Air Navigation" specialization have an opportunity to have practice at the partner companies, take part in annual scientific research conferences.
Future professions. The graduates of the Air Navigation bachelor's degree program have an opportunity of employment as aviation personnel specialists, according to federal aviation standards.