Admission Оf Vietnamese Аpplicants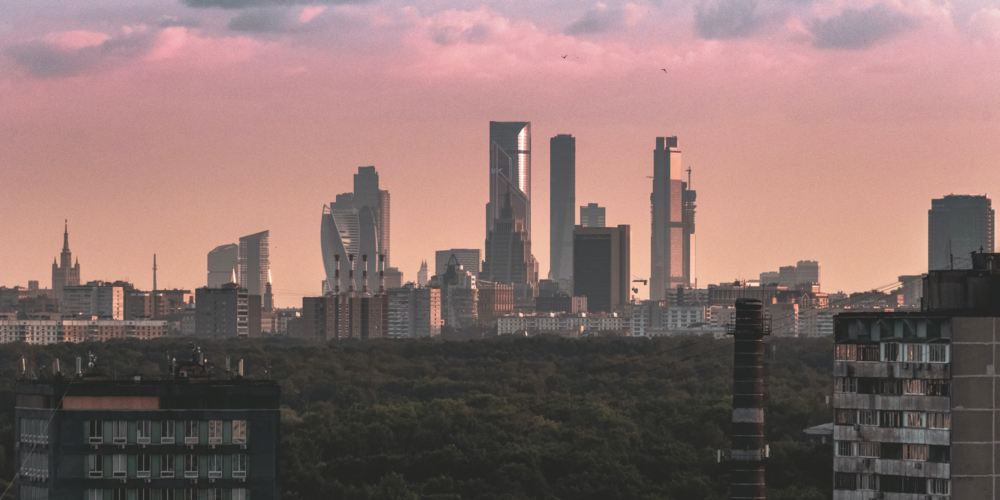 For Vietnamese students, studying in Russia is not only an opportunity to get a good education but also an opportunity to live in a beautiful country with rich culture and outstanding art. Former school students from the Socialist Republic of Vietnam and other countries have the right to apply to Russian universities for educational programs of higher education, secondary vocational education and continuing professional education.
Another enrollment campaign is in full swing, and the quota applications have been filed. Our article covers the key aspects of admission of foreign citizens for the 2022/2023 academic year.
Leading universities by the number of international students
Peoples' Friendship University of Russia
Kazan (Volga region) Federal University
Moscow University for Industry and Finance "Synergy"
Peter the Great St. Petersburg Polytechnic University
Lomonosov Moscow State University
Leading countries by the number of submitted applications to study in 2021-2022
China
Vietnam
Tajikistan
Uzbekistan
Afghanistan
Popular fields of study among Vietnamese students
Power Engineering
Oil and Gas Production
Economics
IT
International Relations
Agriculture
Education is one of the pivots of Russia-Vietnam cooperation. Your country has helped us train more than 10,000 highly qualified specialists. Many graduates have taken up top leaderships positions in Vietnam such as Prime Minister, Secretary-General, heads of ministries and agencies. Many of them work in such important areas as oil and gas engineering and nuclear power engineering.
Dang Minh Khoi -
Ambassador of the Socialist Republic of Vietnam
Admission within the Russian Government quota
Today more than 3,000 Vietnamese students are studying at Russian universities, including more than 2,000 students studying within education quotas.
Vietnam is ranked among the leaders by the number of Russian quotas allocated by the Russian Government annually. For example, in the 2019-2020 academic year, 965 Vietnamese citizens qualified for studying in Russia within the quota in such areas as finance and banking, international relations, information and communication technologies, power engineering, agriculture.
Talented Vietnamese young people are selected for some (approximately 1/5) quota places to study at Russian universities mostly through participation in the Olympiads. School students participate in competitions in several subjects such as Russian language, mathematics, physics, and informatics.
Teachers of particular subjects and staff members of the leading Russian universities looking to recruit Vietnamese students are invited to hold the Olympiads on each subject.
The number of universities participating in the Rossotrudnichestvo Olympiads increases every year: it amounted to 30 last year. These are the leading Russian universities: the Russian Presidential Academy of National Economy and Public Administration, NUST MISiS, National Research Tomsk State University, Moscow Institute of Physics and Technology (National Research University), Gubkin Russian State University of Oil and Gas, Moscow State University of Technology "STANKIN," Moscow State University of Civil Engineering, Bauman Moscow State Technical University, and many others.
Citizens of Vietnam can study at Russian universities on a fee-paying basis. Tuition fees in Russia are substantially lower than those at European and American universities.
Popular areas of activity in Vietnam
Russian educational programs are popular due to the demand for specialists in the job market in Vietnam. The Vietnamese national economy sectors that need highly qualified personnel include:
agriculture and cutting-edge technologies in agricultural complexes
veterinary medicine
medicine (all areas)
IT and communications
public administration
architecture, construction and engineering
biotechnologies, ecology, technosphere safety
tourism
training of pedagogy specialists (educators, teachers, including those holding academic degrees of Candidate or Doctor of Sciences)
Russian Center of Science and Culture in Vietnam
To familiarize Vietnamese school students with Russian education, the Rossotrudnichestvo representative office – the Russian Center of Science and Culture in Hanoi – holds events for school students:
The Russian Universities educational project is held twice a year. It includes individual educational visits of particular Russian universities – lectures, seminars, marathons, Olympiads, and other events
Campaigning for school and university students studying Russian (more than 30 educational institutions in Vietnam) – cross-cultural awareness quizzes, talent competitions, volunteering
Olympiads on Russian language, mathematics, informatics, and physics – the winners can get an education quota place to enter any Russian university
28.06.2022