Northern (Arctic) Federal University. Enrollment campaign 2022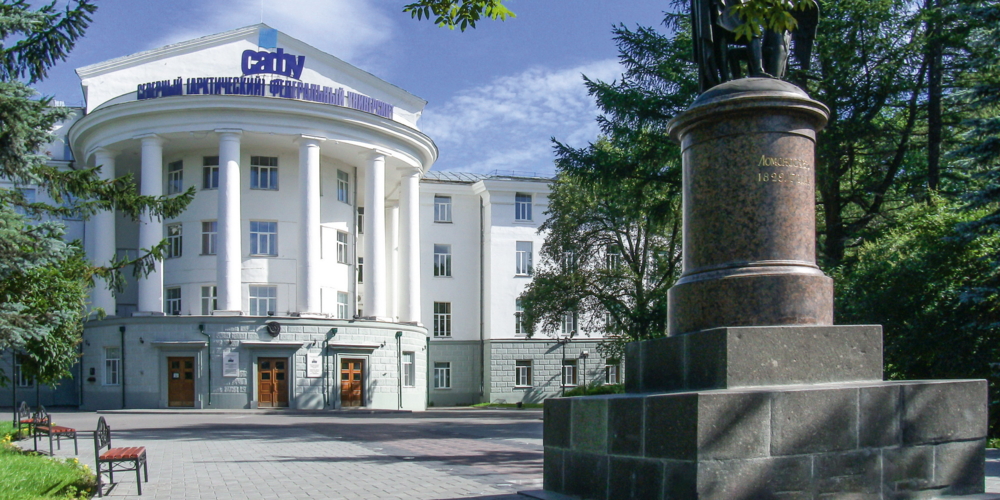 232
Bachelor's and Specialist's programs
3,500+
state-funded places
232
Bachelor's and Specialist's programs
3,500+
state-funded places
NArFU is one of ten Russian federal universities, the largest research and education center in North-Western Russia. It trains specialists in technology, natural sciences, engineering, humanities, economics, and IT.
NArFU graduates are highly sought after by top Russian and foreign companies involved in megaprojects in oil and gas extraction, mining engineering, civil engineering, power engineering, information technologies, chemical engineering and biotechnologies, and other areas.
15,000 students
1,000+ international students from 50 countries
300+ students annually participate in academic mobility programs
Tuition fees per year
234,710 – 265,180 RUB
5 simple steps to admission
Choose a degree level and an educational program
Fill in the application form
Prepare your documents
Successfully pass your entrance exams (for Bachelor's and PhD degrees) or take part in the portfolio competition (for Master's degrees)
Pass competitive selection and come to study at NArFU!
Admission to NArFU
Application form
Admission pathways
Within the Russian Government quota with scholarship support regardless of academic progress. Students to fill the quota are selected by the Rossotrudnichestvo's representative office in Hanoi
On a fee-paying (contract) basis if entrance exams at NArFU are successfully passed
Enrollment campaign – 2022
Document submission until August 27
Entrance exams: Online tests
Document submission until August 27
Entrance exams: Portfolio competition
Document submission until August 18
Entrance exams: Exam
NArFU International Office
We are always happy to consult applicants from all over the world on the admission process
+7 8182 216-196
+7 921 290-05-64 WhatsApp, Telegram
international@narfu.ru
Telegram – @abitinter_narfu
VK – @narfuinternational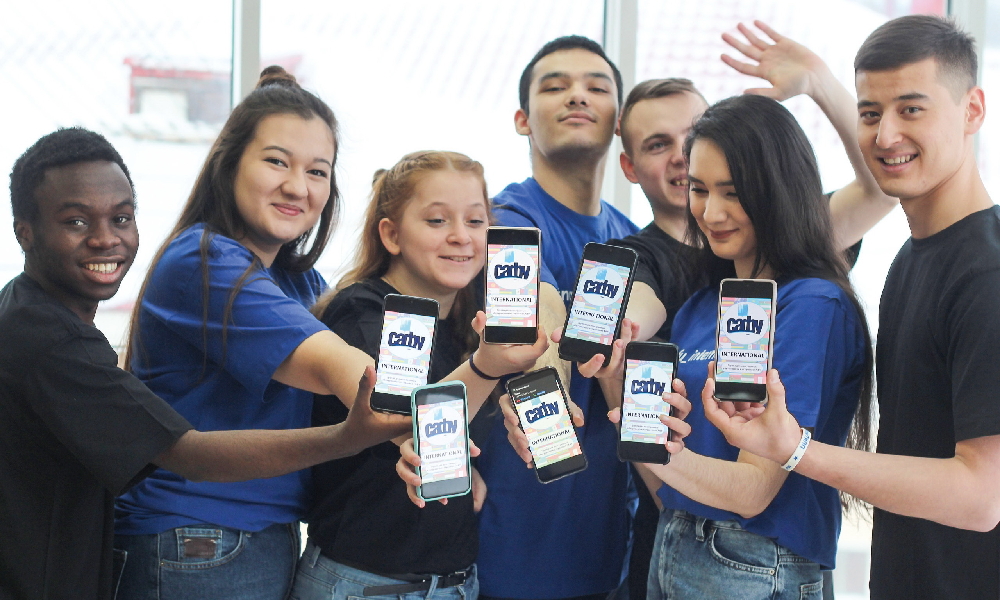 Foundation program for foreign citizens
Study areas
Engineering and technology
Natural sciences
Humanities
Economics
Duration 10 months (September – June).
Small groups include up to 10 people.
After students successfully complete the course, they get a pre-university training certificate.
Tuition fee 116,100 RUB ≈ 1,500 USD
Preparatory Department is not only about training but also about entertaining, creative and interesting extracurricular activities. The attendees will immerse themselves in the culture and traditions of the Arkhangelsk Region, Russia, and other countries.
NArFU International Friendship Club actively engages attendees of the Preparatory Department in various activities.
Bioengineering Systems and Technologies
Bachelor's program, 4 years
Entrance exams
Mathematics (major subject)
Russian language
Biology, or Physics, or Informatics
Training of biomedical equipment maintenance technicians who are able to carry out commissioning, setup, repair and maintenance of the equipment. Training combines in-depth training at the nexus of biological and engineering disciplines and studying state-of-the-art information technologies.
Students study
engineering materials and biomaterials
information technologies in biomedical engineering
electronics and microprocessor technology
physicochemical methods of analysis
medical devices, apparatuses, systems and complexes
medical telemetry systems
computer technology in biomedical research
Graduates are successfully employed as
specialists in health information technologies
clinical engineers operating medical equipment
researchers working in the fields of biology and medicine, and other related fields
metrology engineers working in the field of biomedical equipment and devices
engineering managers setting up small medical and engineering enterprises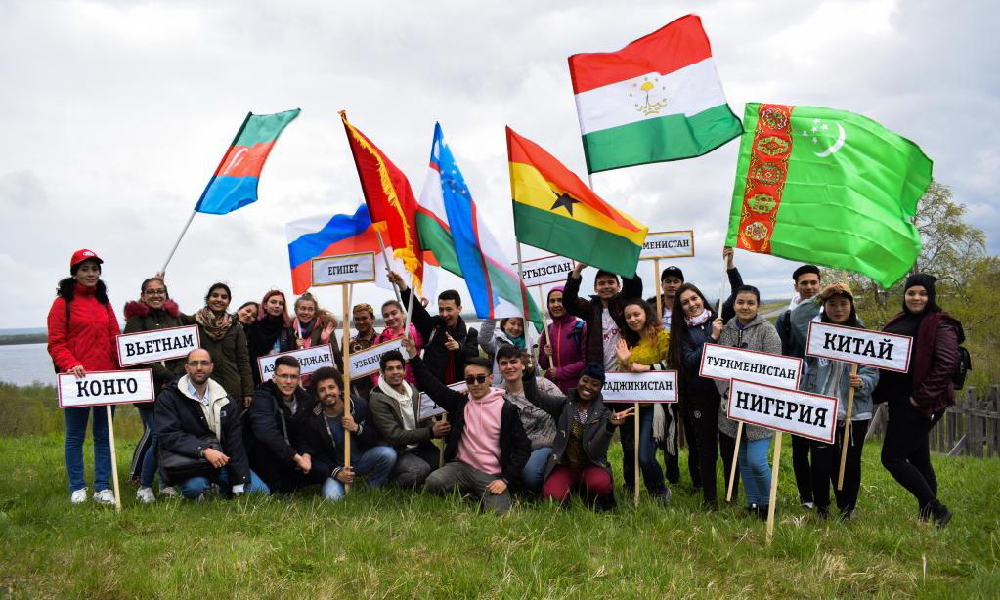 Popular majors
Civil Engineering
Oil and Gas Engineering
Electric Power Engineering and Heat Engineering
Mining Engineering and Applied Geology
Chemical Engineering
Ecology and Hydrometeorology
Informatics and Computer Engineering
Bioengineering Systems and Technologies
Philology and Linguistics
Pedagogical Education
English-taught programs
Master's programs
Environmental Risks Management in the Arctic
European Studies: Arctic Focus
Computational Linguistics
Scholarships for international students
The scholarships are paid to those enrolled in state-funded places as part of the competitive selection on equal terms.
Academic scholarship: up to 4,500 RUB per month ≈ 60 USD
Increased academic scholarship: up to 15,000 RUB per month ≈ 200 USD
Follow all the latest news about admission and studying at NArFU
narfu.ru
VK – @narfuinternational
Youtube – @SAFUniversity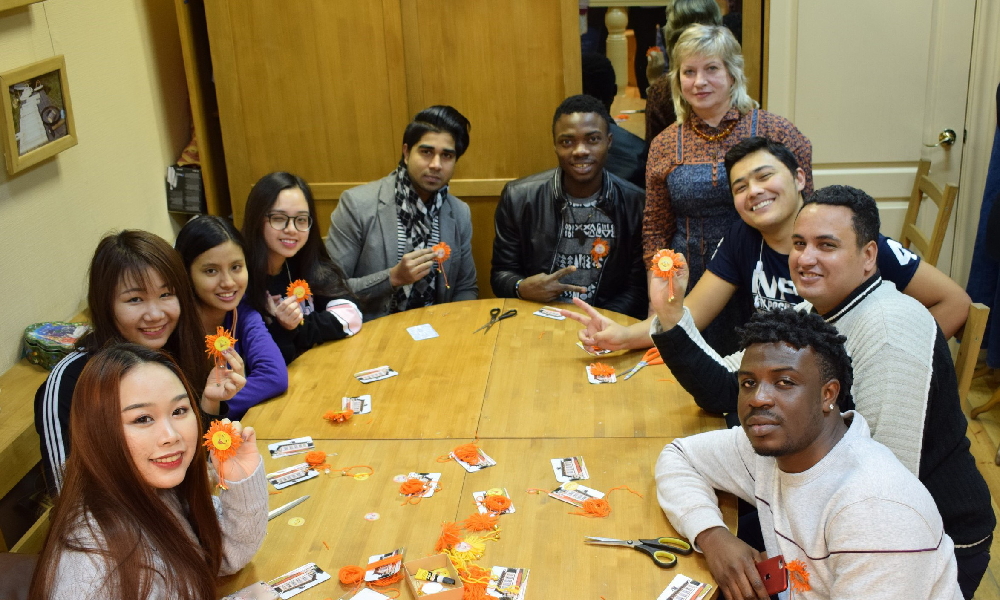 Career. Examples of successful employment
NArFU Bachelor and Master graduate with honors, 2021. A PhD student, a teacher at the Department of the English Language at NArFU.
Dovran Kurbanov, Turkmenistan
NArFU graduate, 2013. Head of the Department at the Ministry of Industry and Construction Production of Turkmenistan.
Azizbek Yusupov, Tajikistan
NArFU graduate, Technological Machines and Equipment, 2021. A mechanical engineer at one of the leading international chemical companies EuroChem Group AG, Russia.
Akbarshoh Gopirjonov, Uzbekistan
NArFU graduate, Oil and Gas Engineering, 2019. A specialist at the international oilfield service company ERIELL, Novy Urengoy, Yamal-Nenets Autonomous District, Russia.
NArFU graduate, Information Systems and Technologies, 2015. The leader of the Backend developers team at the international IT company ibecsystems.com in Kyrgyzstan.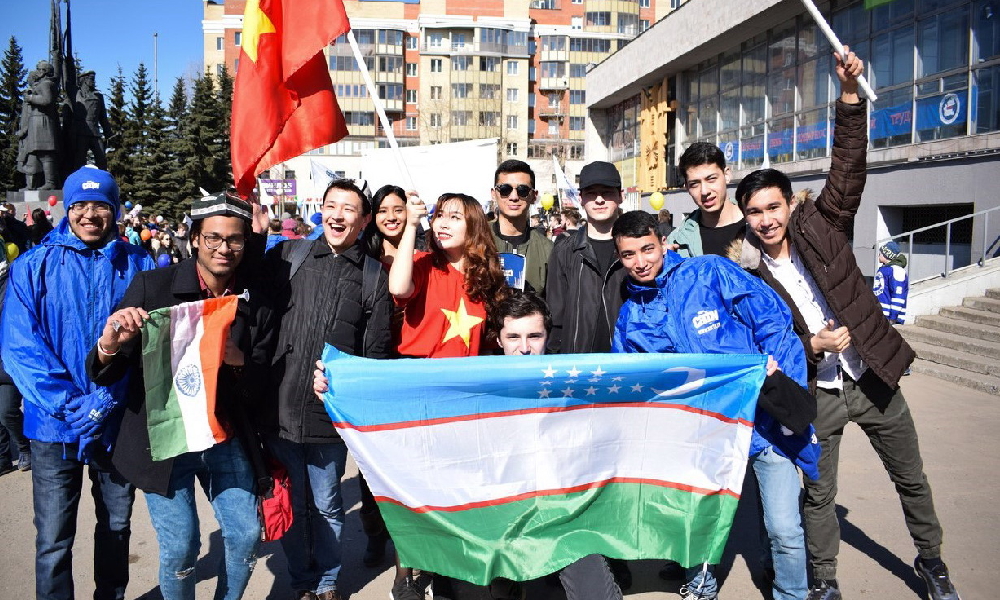 28.06.2022