Southern Federal University. Enrollment campaign 2022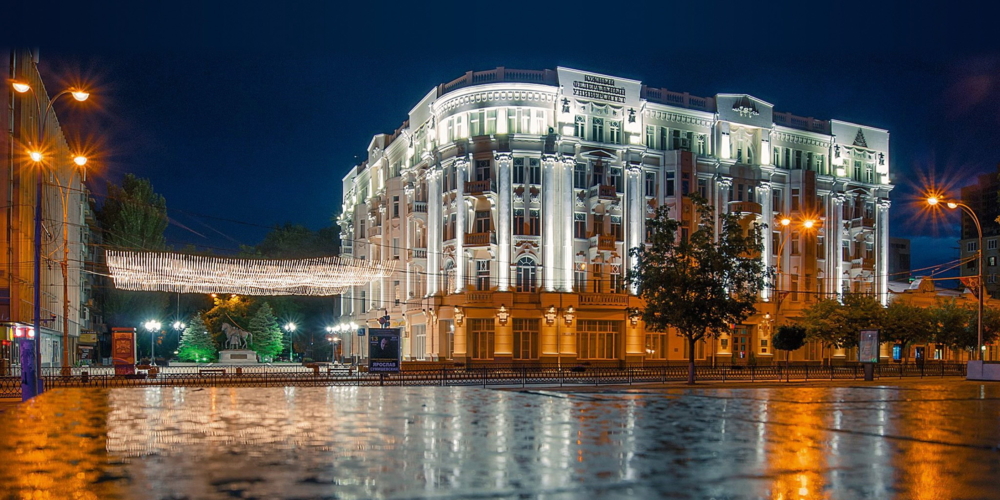 SFedU is the largest research and education center in the south of Russia and one of the leading universities in Russia. It trains highly qualified specialists in physics and mathematics and natural sciences, engineering and engineering sciences, humanities and social and economic sciences, pedagogical sciences and sports, and architecture and art.
SFedU conducts world-class research in information technologies, smart materials, nanotechnologies, medicine of the future, robotics.
Cooperation with Vietnam
Vietnam National University – the Memorandum of Understanding
Vietnam National University of Agriculture – the Memorandum of Understanding
Hanoi University – the Memorandum of Understanding, the student exchange agreement
22 students from Vietnam
5 continuing professional education program students
10 Bachelor students
2 Master students
5 PhD students
VK – @sfedu_official
2
bachelor's programs in English
15
master's programs in English
3,000
international students from 89 countries
2
bachelor's programs in English
15
master's programs in English
3,000
international students from 89 countries
Reasons why international students choose SFedU
High-quality study programs and one of the best academic staff in Russia
Degree-awarding body has the right to independently confer doctoral degrees
Double degree programs
Free expert evaluation and recognition of foreign academic credentials
English-taught study programs
European Diploma Supplement
Foundation programs at the Preparatory Department
Summer university, international language schools
Affordable tuition fees
Dormitories
Welcome to SFedU
Admission Office
Doors Open Days
Admission requirements
Russian government-funded places
Applicants who have compatriot status can apply on equal terms with Russian nationals, based on SFedU's internal exams
Applicants can apply for the Russian government scholarship (quota) through the Russian Center of Science and Culture (Rossotrudnichestvo) in their home country
fee-paying places
Applicants can take part either in entrance examinations (enrolling in a bachelor degree) or portfolio competition (enrolling in a master or doctoral degree)
Enrollment campaign – 2022
Application
Bachelor's and Specialist's programs June 20 – July 25
Master's programs June 20 – August 6
PhD programs July 25 – August 26
Internal entrance exams
Bachelor's programs. Online tests
Master's programs. Portfolio competition master.sfedu.ru
International Student Recruiting Center
+7 863 218 40 24
welcome@sfedu.ru
Telegram – @welcometosfedu
Tuition fees per year
Bachelor's/Specialist's programs 111,000 – 297,000 RUB
Master's programs 119,000 – 282,000 RUB
PhD programs 174,000 – 205,000 RUB
Preparatory department
Courses of Russian as a foreign language, language for science, general subjects.
Study areas: humanities, economics, natural sciences, engineering and technology, and medicine and biology.
Tuition fee 135,000 RUB
Duration 2 semesters
Exams. Certificate.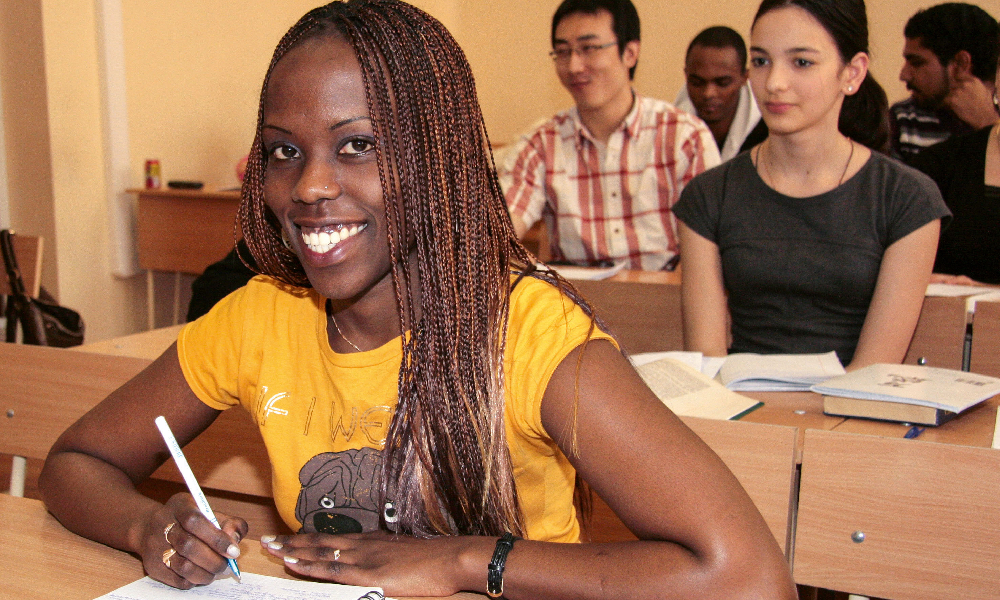 Popular programs
Russian-taught Master's programs
Computer Mathematics: Theory and Applications (Applied Mathematics and Informatics)
Mobile Application Development and Game Design (Fundamental Informatics and Information Technologies)
Machine Learning and Big Data Technologies (Applied Informatics)
Chemistry of Innovative Materials (Chemistry)
Environmental Monitoring of Geologic Environment and Depths of the Earth (Ecology and Natural Resource Management)
Visual Reconstruction of Historical and Architectural Heritage (Reconstruction and Restoration of Architectural Heritage)
Geoinformation Technologies and Space Monitoring in Land Management (Land Management and Cadastres)
Digital Control of Technical Objects and Industrial Production (Control in Engineering Systems)
Russian as a Foreign Language in Cross-Cultural Communication (Pedagogical Education)
Theories and Technologies of STEM Education (Pedagogical Education)
Unique interdisciplinary Master's programs
Erasmus+ International Projects
Mobile Application Development and Game Design. Institute of Mathematics, Mechanics and Computer Science named after I. I. Vorovich
Theories and Technologies of STEM Education. SFedU Faculty of Chemistry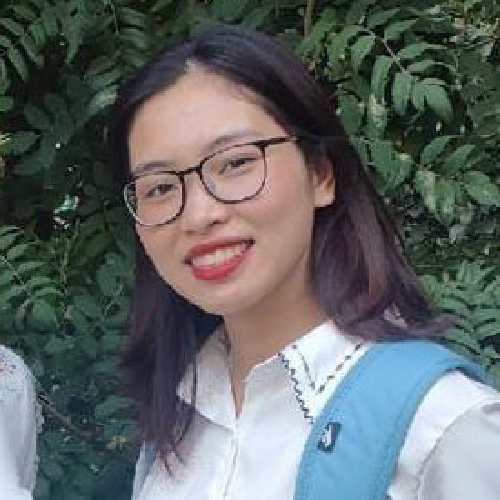 I am studying at the Faculty of Psychology and Pedagogy of Southern Federal University. After a year of studying at this university I feel that this university is good. The teachers at Southern Federal University are very dedicated. The university students are very talented and friendly. They always help me and other international students. The student dormitory is very comfortable and spacious. I am very happy to be a student of this university.
Phạm Thị Ngọc Ánh -
Vietnam
Programs in English
Bachelor's programs
Trading – International Trade and Business Logistics
Master's programs
Applied Mathematics and Informatics – Financial Mathematics and Machine Learning
Applied Mathematics and Informatics – Mathematical Modeling and Information Technologies
Physics – Nanoscale Structure of Materials
Architecture – Urban Design
Informatics and Computation – IT-Management
Nanoengineering – Nanoengineering and Materials Technology
Economics – Business Analytics and Forensic Accounting
Management – International Business
Management – Management and Production Engineering
Legal Studies – International Protection of Human Rights
Tourism – Ecosystems of Tourism, Service and Hospitality
Philology – International Studies: Languages. Cultures. Diplomacy
History – Socialist and Post-socialist Studies
Cultural Studies – Russian Cultural Studies
Double degree programs
2+2 Bachelor's programs
Philology, Design. Henan University, China
Master's programs
Machine Learning and Big Data Technologies. London, England
Besides, SFedU implements Master's programs jointly with the universities of Finland, Poland, Cuba, Turkey, Jordan, Bulgaria.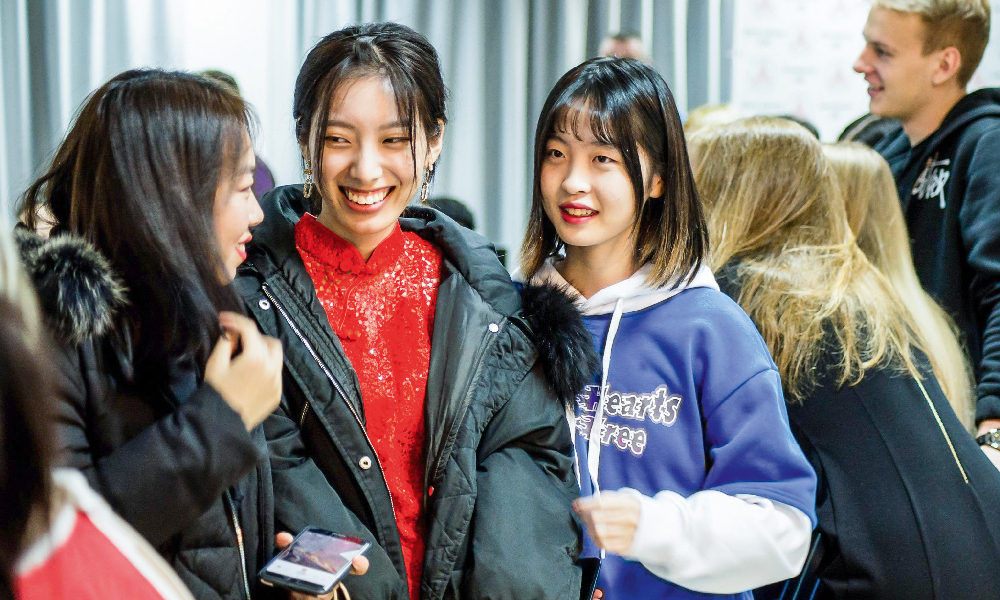 SFedU career center
2,500 job openings
800 companies (Most companies offer remote jobs)
Master classes on writing effective resumes and self-presentation
Soft skills training workshops
Digital career environment
SFedU international students are successfully employed at partner companies as:
translators and interpreters
editors
sports coaches
teachers of foreign languages
managers
web programmers
IT specialists
Many of them work in the university's research laboratories and take part in project activities.
SFedU partners offer various internships and jobs that require a good command of foreign languages for interaction with customers worldwide. For example, the leading agricultural engineering enterprise Combine Plant Rostselmash invited international students knowing Spanish and French to work for the Department for International Trade.
28.06.2022