Discovering Russia. Republic of Tatarstan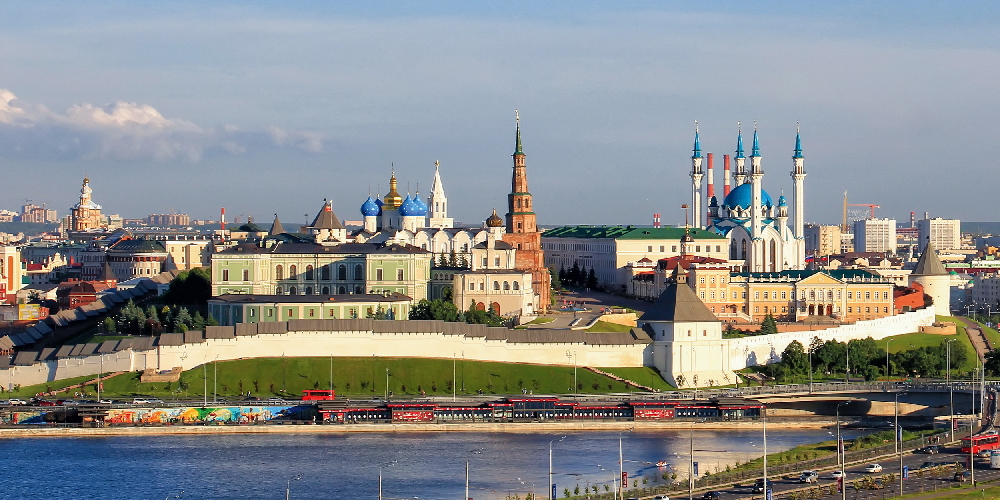 The Republic of Tatarstan has great scientific and educational potential and is well-known far beyond the country's borders. About 150 000 students from over 120 countries attend its 44 universities.
Kazan is a multi-national city with a 1000-year-old history, well-developed infrastructure, rich and exciting campus life. It is one of the most worldwide famous, convenient and people-friendly cities of our country.
It is located at the left bank of the Volga river, 800 km from Moscow. It is the 8th most populated city in Russia.
> 115
different nationalities
> 115
different nationalities
Climate
Kazan's climate is moderately continental, with warm summers and cold winters. It has all the four seasons, which is typical of Russia.
Average Temperatures
-10 C in January
+20 C in July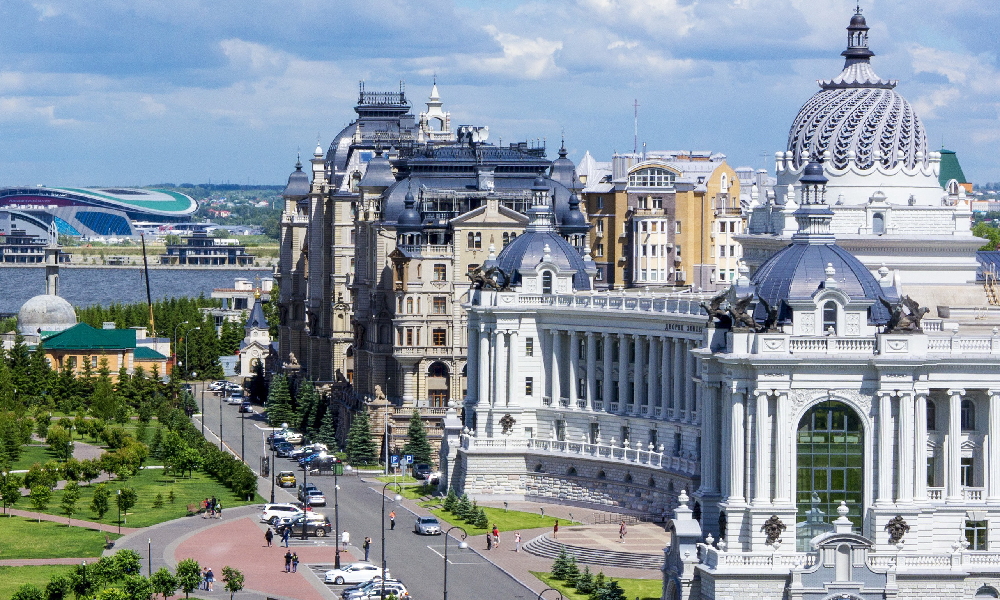 Art and Culture
The capital of the Republic of Tatarstan is one of Russia's most beautiful and significant locations. It is a city with glorious historical and cultural heritage. Over 115 nationalities live here in friendship and tolerance. Kazan's religious objects are mosques, Christian Orthodox temples, other Christian churches, a synagogue, as well as Bahai and Krishna prayer houses.
If you are an art connoisseur, you are welcome to visit museums, theatres, concert halls, culture palaces, libraries. New cultural sites are being opened, such as Shtab creative space, Smena modern art center, Ugol art lab.
Kazan is famous in the country for its international forums and festivals: the Shalyapin opera festival, the Nuriev classical ballet festival, the festivals of Muslim cinematography and of Turkic nations — Nauruz. Russia's major theatres and world stars include Kazan in their tour schedules, the city museums regularly exhibit the treasures of the Hermitage, the Tretyakov Gallery and the Russian museum.
In 2019, Kazan joined UNESCO's network of creative cities in the musical field.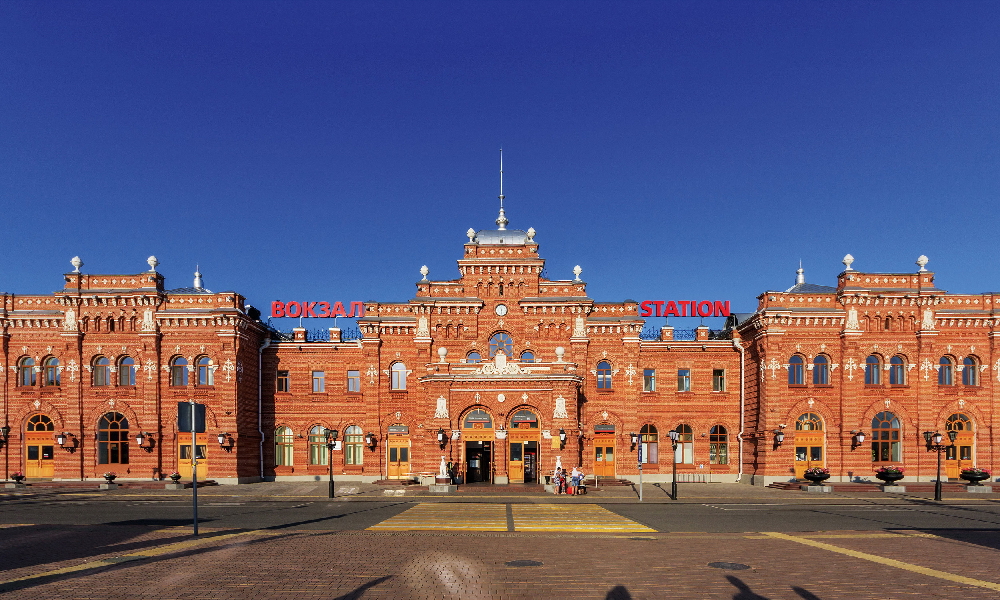 How to Reach Kazan
Kazan's Gabdulla Tukay international airport, located 26 km south of the city, accepts direct flights from several cities of Russia and the world. There is regular connection to Ashkhabad, Baku, Bishkek, Minsk, Nur-Sultan, Tashkent, Tbilisi, Prague, Barcelona, Frankfurt, Istanbul. A flight from Kazan to Moscow takes 1h 30min, the airfare starts at 1600 RUB.
You can reach the airport by public transport, a taxi or a suburban train. There is regular daily bus connection, #197 Airport Kazan — Bus station Vostochniy, from 6 a.m. to 10 p.m. To reach the city center you need to change from bus to subway at the Metro Prospekt Pobedy station.
A quick way to get from the airport to the city center is by suburban train, which runs several times a day to the Kazan-Passazhirskaya train station. Travel time is about half an hour.
Kazan is a major train and transport hub. Trains to Moscow, Samara, Noviy Urengoy, Yekaterinburg, Adler, Anapa, St. Petersburg, Novorossiysk, Tyumen, Tashkent, Alma-Ata depart from the main train station Kazan-Passazhirskaya. The train station is located near the Kazan Kremlin, in 5 minutes by foot.
Several trains depart from the Kazan train station in Moscow daily. Travel time is about 11-14 hours. The fare starts at 1200 RUB.
You can also travel from Moscow to Kazan by bus. The express bus arrives at the Kazan bus station that is located in the Vakhitovskiy district, not far from the Rechnoy port. The fare is 1400 RUB, travel time is 14 hours.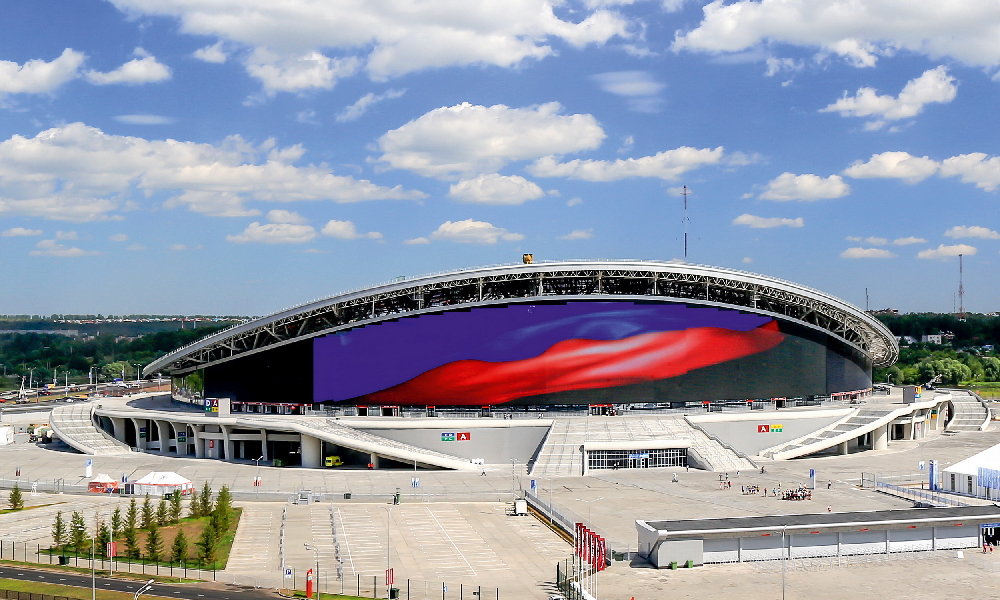 Sports
Kazan is ranked among the world's top 30 sport-friendliest cities, per Ultimate Sport Cities international rating. Numerous stadiums, ice arenas, swimming pools, gyms and sports fields have been built.
The Kazan Arena football stadium with its 45,000-spectator capacity, whose name was changed to Ak Bars Arena in 2019, is a gorgeous landmark of the city. This stadium was the first in Russia to have been built to host the World Cup 2018.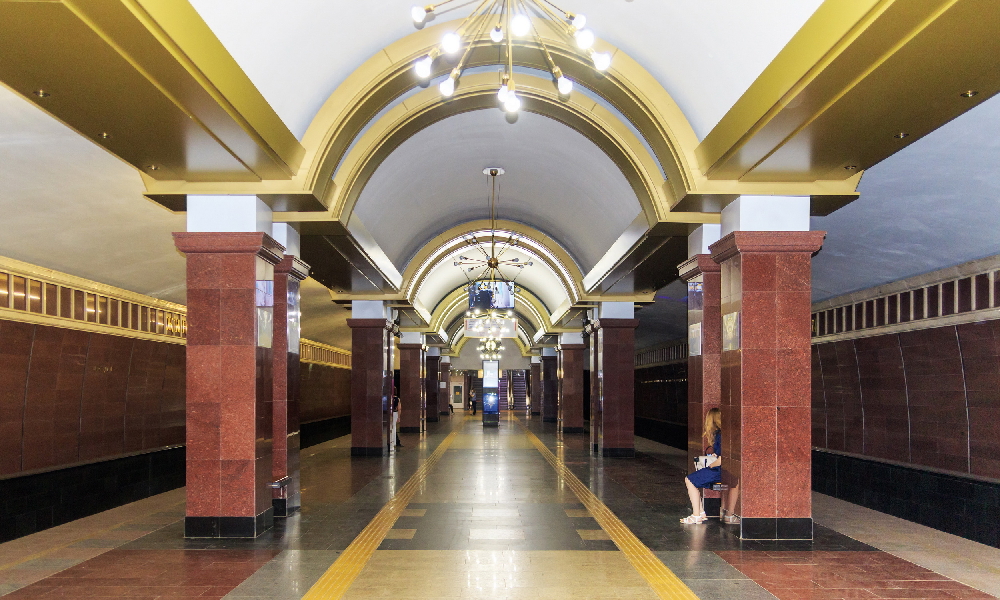 Transportation
Kazan's public transport system consists of one subway line which has 11 stations, numerous bus, tram and trolleybus lines.
The subway fare in Kazan in 2021 is 30 RUB if you pay in cash or with a credit card, and 27 RUB if you pay with a transportation card.
Kazan's subway is considered the safest in Russia. All the stations are equipped with scanners for extra safety. Apart from traditional metal detectors, each station has special equipment for explosive and radiation detection.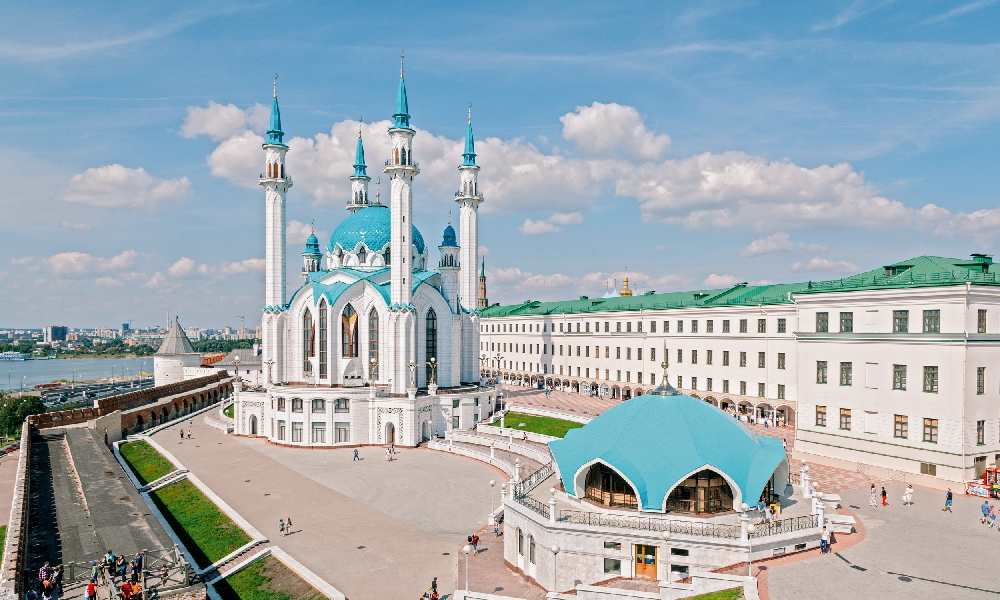 Old and New Kazan
The city is unofficially divided in 2 parts — historical and modern. The ancient quarters are in the central Vakhitovsky district. The Kazan Kremlin, the pride of the republic, listed in UNESCO'S World Heritage Sites, is located here, as well as Staro-Tatarskaya Sloboda, Baumana and Kremlyovskaya pedestrian streets, old mosques and Christian Orthodox temples, theatres and museums.
The modern city with its skyscrapers and malls is located at the opposite bank of the Kazanka River. It is connected to the historical center by the Millennium Bridge and three dams.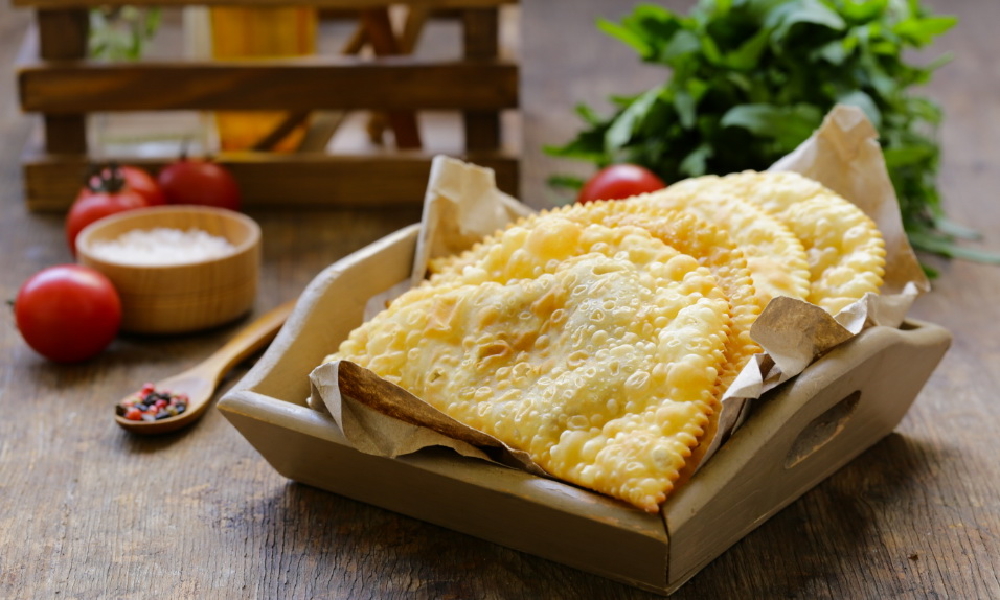 Traditional Cuisine
Yechpochmak — a pie with ground meat and potato filling
Kazylyk — cured horsemeat sausage
Gubadiya — a sweet or savory layered pie
Cheburek — a flat deep-fried pie with meat and onion filling
Shcherbet — sweet honey and fruit beverage
Chak-chak — sweet pastry made from dough baked in honey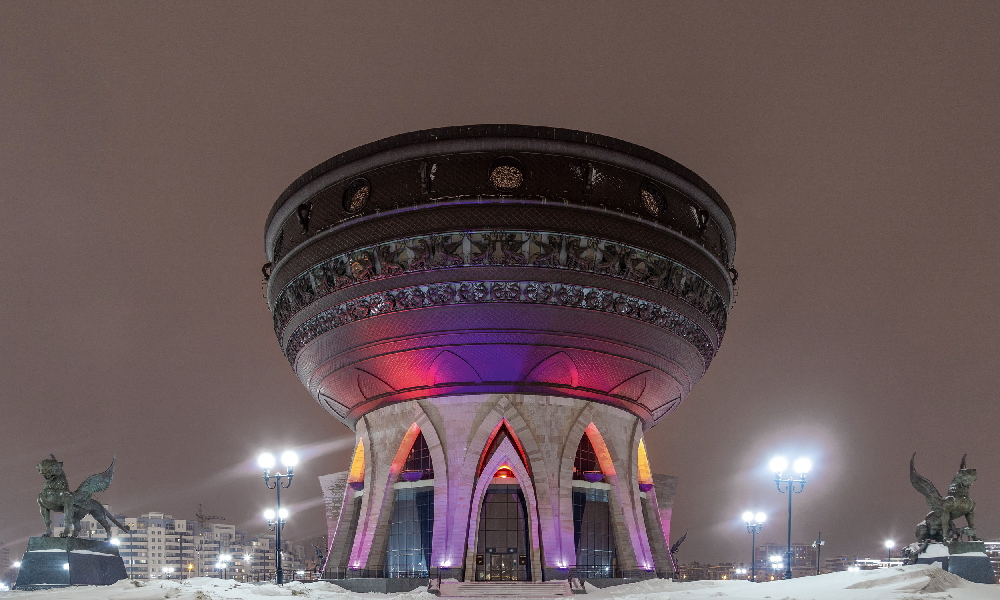 Places of Interest
Baumana Street is the central and one of the oldest streets of Kazan. It begins at the Kremlin walls and ends at the Tukay Square. A great number of cultural and historical monuments are within reach. During the Kazan Khanate, the Nogayskiy trail ran here.
Staro-Tatarskaya Sloboda is a colorful historical district of Kazan, located between the Nizhny Kaban lake and the Bulak channel. Its heart is the Yunusovskaya Square. Staro-Tatarskaya Sloboda is a great place to experience the culture of Tatarstan and see the traditional Tatar architecture.
Kazan is a wedding palace, opened in 2013. Its unique shape resembles a traditional cauldron for making food. This cup-like shape symbolizes the people of Tatarstan's traditional family values and unites the multinational world.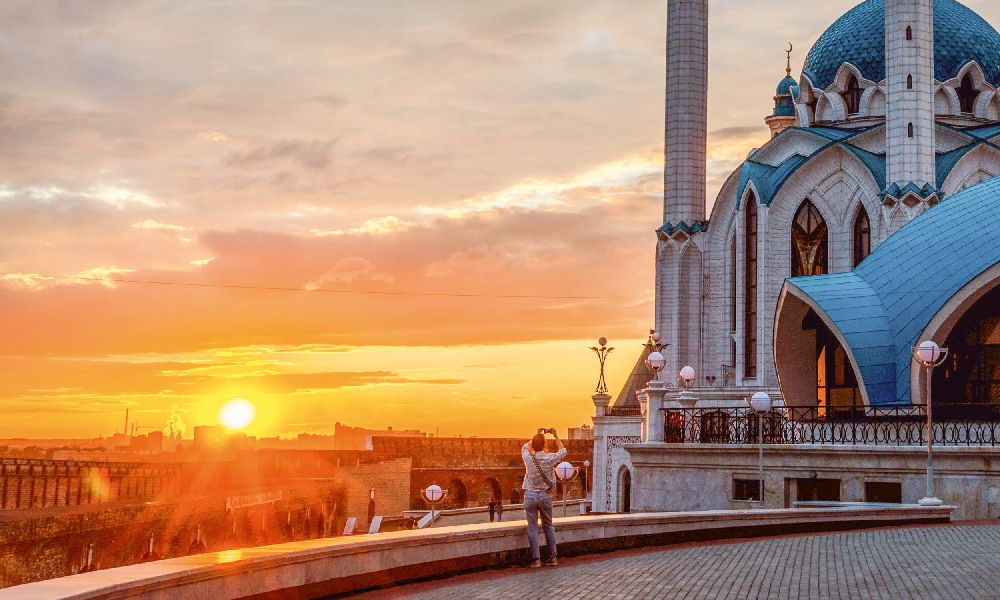 Kazan Kremlin
The Kazan Kremlin is the only remaining Tatar fortress in Russia which has a unique collection of mosques, churches and government buildings that symbolize the diversity and cultural heritage of the region within its walls. There are such landmarks as the Annunciation Cathedral, the "falling" Söyembikä Tower, the Spasskaya Tower and other ancient towers and cathedrals, the most famous mosque in Russia and Europe — Kul Sharif, historical and memorial buildings, museums and galleries, observation platforms.
There are zilants — dragon statues, symbols of the city, erected at the white stone walls of the Kazan fortress. According to a legend, this mythical creature that the statues were inspired by used to live on a hill near the Kazanka river. Nowadays there is the Assumption Zilant Monastery. During its construction, an ancient dungeon was found.
Since 2000 the Kazan Kremlin is listed among UNESCO's World Heritage Sites. The entrances are through the Spasskaya and Taynitskaya Towers. It is free to visit, however, it is recommended to book a tour where the guide shows you around the main places of interest and tells you a lot of interesting facts.
The Kremlin hosts various events, such as Museum Night with workshops, exhibitions, concerts, performances by art groups, plays, coffee ceremonies. The events are announced on the Kremlin's official website.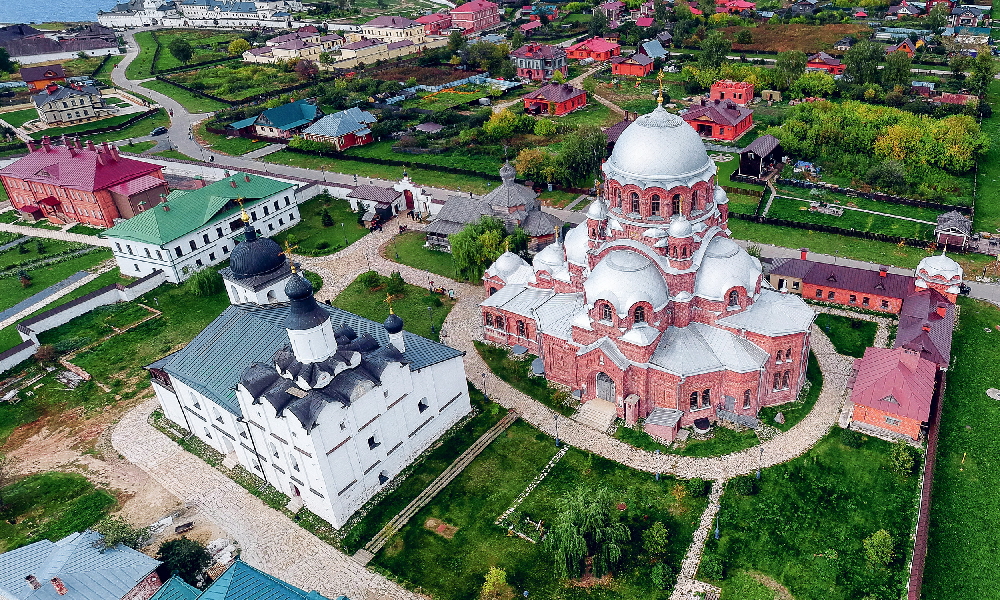 The Republic of Tatarstan
Tatarstan is one of Russia's leading regions. It is one of the top 5 by the amount of industrial production. The republic's petrochemical complex, major mechanical engineering plants as well as advanced instrument-making industry define its industrial profile.
Russia's biggest plants are concentrated here. Apart from being a major part of Russian and global oil and petrochemical market, they also create unique technologies at their production sites.
Not only the capital is rich in places of interest. The republic itself has a lot to offer to a tourist.
The Sviyazhsk Isle is a single village located on an isle in 30 km from Kazan. It has 30 cultural objects, some of them dating back to Ivan IV times.
The Bolgar Town is an ancient X century settlement. Its ruins are located at the Volga river. There are a khan's mausoleum, a white mosque, a large minaret and many other buildings.
The Rayif Monastery — you can visit beautiful churches and monasteries, take a walk at the lake, have a picnic or go boating all in one day.
The blue lakes of the republic are a must for nature lovers. The perfectly clear water that never freezes is surrounded by a reserve. It is a perfect place to relax after a noisy city and have some fresh air.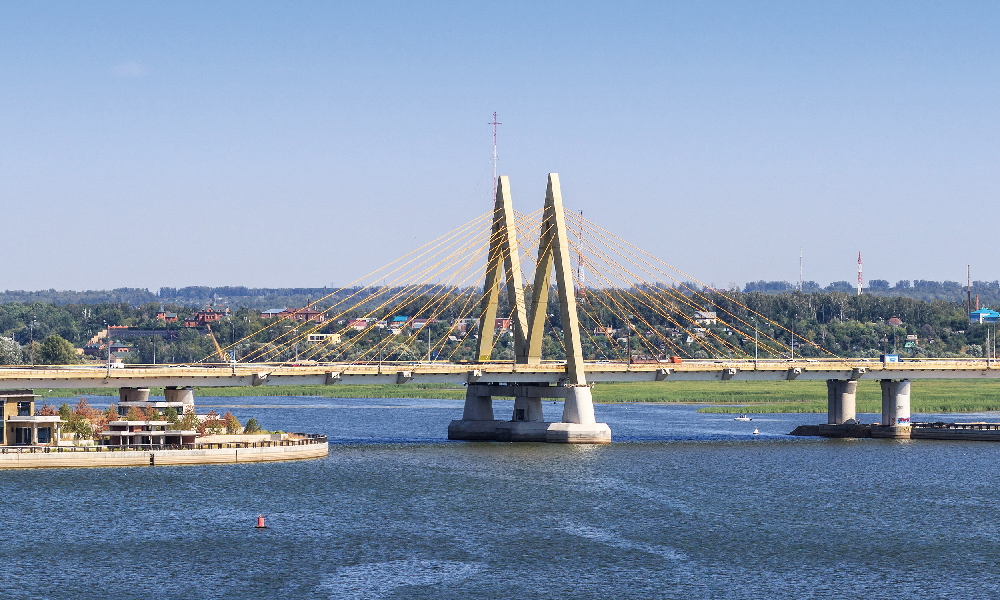 Educational Pros
A great number of intellectually superior young people
Significant financial support of the education system
An experience in unique educational projects such as Algarysh
High level of trust towards the education system by the population
Major educational and research centers
Well-developed national and ethnocultural education system
High level of digitalization and internet access at educational institutions
Sources: Kazan official web portal kzn.ru, wikiway.com
30.06.2021