Naberezhnye Chelny State Pedagogical University. Enrollment Campaign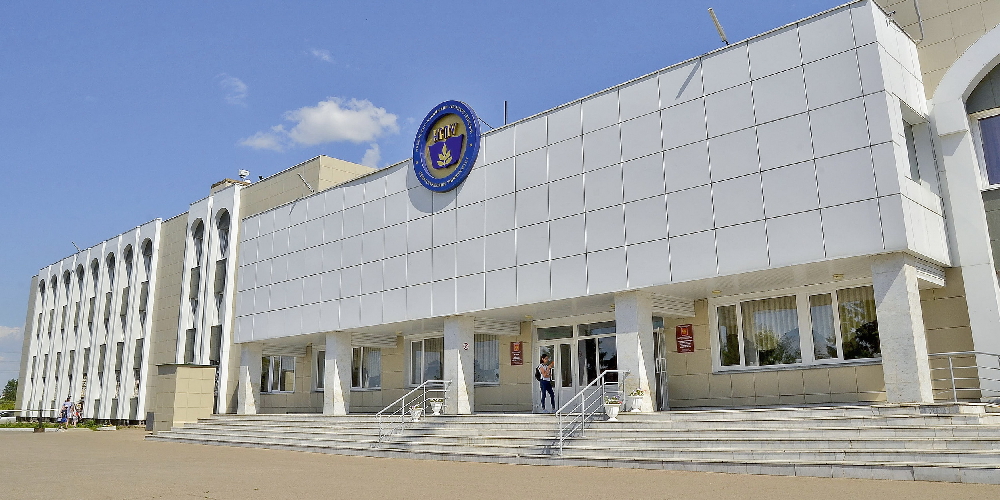 7
secondary vocational education programs
320
international students
7
secondary vocational education programs
320
international students
NCSPU is a classical pedagogical university, one of the largest centers in the Volga-Kama region for education and research guidance. It has a high scientific and pedagogical potential. In their first year, students start studying the methodology of teaching the subjects they chose.
The university has all facilities and resources necessary for high-quality education, including three educational buildings, dormitories, state-of-the-art classrooms and laboratories, computer classrooms, the sports center, a canteen, and many other facilities.
Founded in 1990.
Naberezhnye Chelny
The second largest city in the Republic of Tatarstan after Kazan by population: 540,000 residents
Located on the left bank of the Kama River and the Nizhnekamsk reservoir
Famous for KAMAZ, its large plant manufacturing heavy transporters
Begishevo International Airport, railway and bus stations
Well-developed infrastructure and comfortable living conditions
tatngpi.ru
VK – @tatngpu
Instagram – @ngpu_nch (Meta is recognized as an extremist organization in Russia)
Tuition fees per year
Bachelor's programs 30 680 – 120 030 RUB
Master's programs 31 200 – 128 230 RUB
PhD programs 36 400 – 151 810 RUB
Bachelor's programs
Document submission
June 19 июня – July 29 priority enrollment stage
August 23
Entrance exams deadline – July 29
Enrollment orders – August 24-31
Master's programs
Document submission
June 19 – July 20 state-funded places
August 26 fee-paying places
Entrance exams deadline – August 03
Enrollment orders
August 18 state-funded places
August 27 fee-paying places
Procedure of arriving at the university
Required documents
Faculties and academic programs
Admission Office
+ 7 8552 46-97-74, 74-79-40, ext. 130
pk@tatngpi.ru
Preparatory department for foreigners
Preparation for the first year of Bachelor's, Master's, PhD degree programs
Study areas:
– Engineering and Technology
Russian language
Physics
Mathematics
– Medicine and Biology
Russian language
Chemistry
Biology
Russian as a foreign language course (Russian language and Culture of Speech)
Elementary course
Basic course
First Certificate level course
Duration 1 or 1.5 academic years, depending on the foreign citizen's arrival date.
Tuition fees 60,000 — 100,000 RUB
Classes are conducted offline and online.
Head
Radik Galiullin
+7 8552 74-79-40
po@tatngpi.ru
Student scientific society
A platform for creative and ambitious students wishing to do research, improve their knowledge and managerial skills, work in a close-knit team, travel, refine themselves, meet new people.
Research areas: humanities, natural sciences, exact sciences, arts.
VK – @naukangpu
Research areas
Education and Pedagogy
Developmental and Educational Psychology
Linguistics
Biology
Architecture
History
Interdisciplinary Research in Arts
Key laboratories
Physical and Chemical Research Laboratory
Spelestology and Kama Region Mining History Laboratory
Pedagogical Innovations Laboratory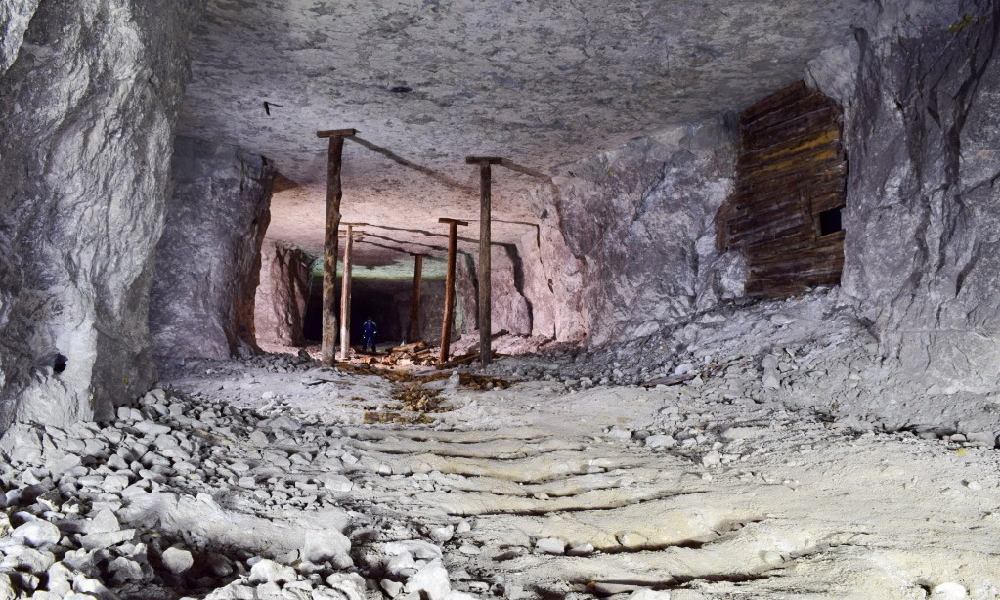 International cooperation
Academic mobility, international educational programs and grants: Erasmus+, Assistant de Russe en France, DAAD, Fulbright, Mevlana, Algarysh
Joint educational programs with foreign universities
K. Zhubanov Aktobe Regional University, Kazakhstan
Russian language and literature
University of Reims Champagne-Ardenne, France
English and French languages. Pre-school Education and Primary Education (in Russian and French)
Digital Technologies in Education. French language (PhD program)
The Russian Government quota at NCSPU
International students have the opportunity to study within the Russian Government quota. To apply for a quota place, you must register and apply on the website.
International Center for Mathematics Education
In collaboration with French colleagues, the center develops and tests the digital teaching activity simulator for developing Bachelors and Masters' professional decision-making skills during mathematics lessons.
+7 8552 46-71-15
kafmimp@yandex.ru
Projects
The World for Everybody – social adaptation of children with special educational needs
INTEL.QUEST – development of intellectual potential and promotion of children and adolescents' employment in their free time
My city – My History – development of the city and KAMAZ's local history potential
SkillTrain project as part of WorldSkills movement – development of future primary school teachers' professional competencies
In the World of Russian Word. Kama Center for Russian Language and Slavic Culture: Russian as a foreign language program for foreign citizens who used to study Russian and can speak it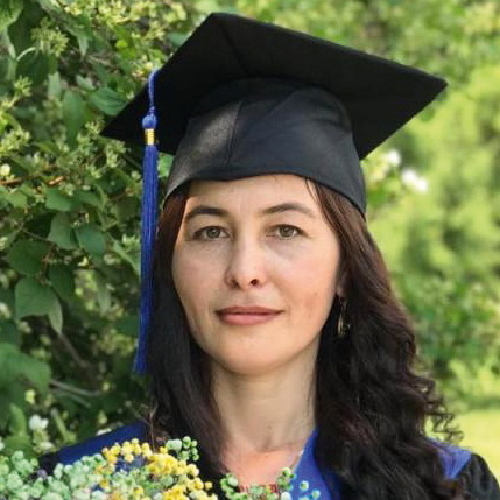 I am very lucky to have chosen NCSPU. Five years ago, I entered it with ease. My brother used to study here at the Faculty of Physical Training and Sports. He also got his bachelor's degree in 2019 and currently has a great job in his degree field at his home country. It was he who advised me to enter NCSPU. I am a foreign national. Despite this, the management, teachers, the international department and the entire staff of the university treated me with respect and understanding during my whole stay in Russia. On behalf of all the Turkmen students I would like to express my special gratitude to the teachers for giving us all the necessary knowledge for us to become real professionals. I am sure that the skills I have got at the university will help me succeed in the future. I have already decided to continue my studies at the magistracy and then go back to Turkmenistan and find a job according to my degree. I would like to wish the NCSPU applicants to easily overcome any obstacle on their way to the goal. May your student life be interesting and full of events. Just know that NCSPU is a big family where anyone feels comfortable to study. I wish you new skills, success, kindness and happiness!
Dilfuza Kamalova -
Turkmenistan. Graduate of the Faculty of Mathematics and Information Technology
Internship and Graduate Employment Promotion Sector
Activities and events: regular analysis of the job market, graduates' surveys, meetings with employers – representatives of educational institutions.
Students undertake their internships at schools, including schools for children with disabilities, lyceums, gymnasiums, kindergartens, sports schools, children's health camps, and other institutions.
Head
Elmira Akhmetova
+7 8552 74-79-40, ext.131
praktika@tatngpi.ru
Testing Center
State testing of foreign citizens in Russian language, history, and Russian law basics. Students, who successfully pass the exam, get:
Patent/work permit
Permanent residence permit
Temporary resident permit
Russian citizenship
Head
Zhamilia Galagudina
+7 937 595-00-03, +7 8552 33-66-70
336670@mail.ru
Dormitories
NCSPU has two comfortable dormitories with everything students need for living, individual study, and recreation. All international students are accommodated in the dormitories.
Accommodation fee: 600 — 3,200 RUB per month depending on the room.
Association of International Students
Academic and socio-cultural adaptation
Assistance in solving social, daily life and psychological problems and security issues
Intensification of academic and research work
Mass cultural and sports events and worthy causes
Sharing cultural experience of international students and students from Russia
Ensuring international interaction in student groups, at the faculty and university
Chairman Begench Jumaev
+7 8552 46-97-26
vk.com/club77322737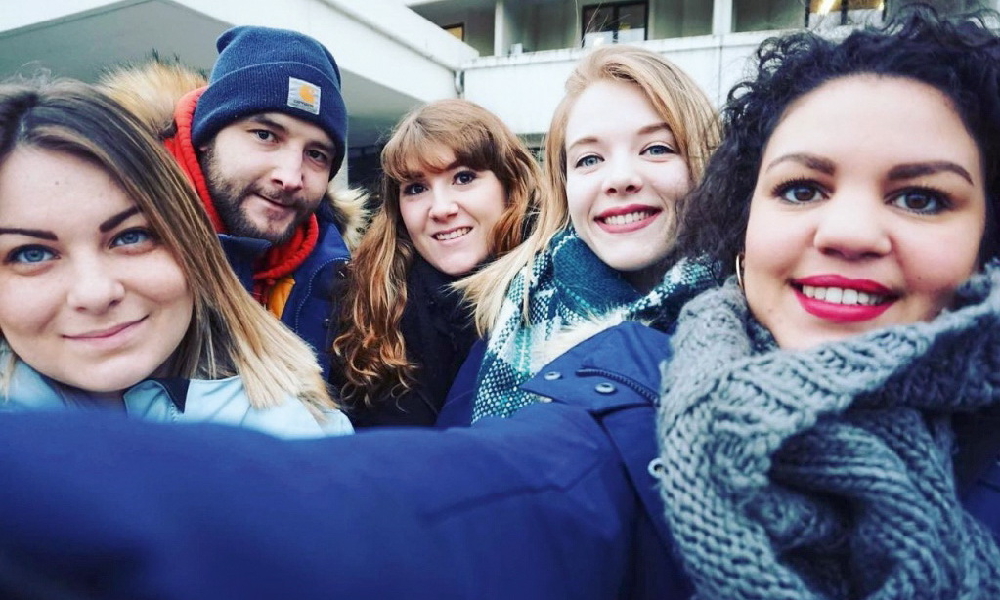 Lisa Maltin, France. Student of the University of Reims
My friends and I had a teaching internship at NCSPU. On arrival we were greeted by the international relations specialists. On the same day we met the NCSPU students who accompanied us during grocery shopping and then invited us to a cafe. We were accommodated at the rooms for international students at the dormitory. Russians are so hospitable!
Russia is so vast that everything seems much bigger than in France. We were shocked at the amount of snow but didn't feel that cold except for a few days when it was below -30 C. We have tasted a lot of Tatar delicacies. For example, belesh — a turnover pie with beef, potato and onion filling. And the most famous dessert in Tatar cuisine is chak-chak, an Oriental pastry made from dough and honey.
The NCSPU students have helped us to learn the Russian language. We have learned some greeting expressions such as "spasibo", "pozhaluysta", we know the names of colors, are able to describe weather and clothes in a few words. The most difficult for us in the Russian language is the alphabet, it differs from the Latin characters. Russia uses Cyrillic, so we struggle with the pronunciation. But despite all these difficulties, we had a great time trying to speak Russian.
This trip was the most useful experience in my life. I hope to come back here soon to get to know more and to see the people we used to be with again.
30.06.2021