International Student Adaptation In Russia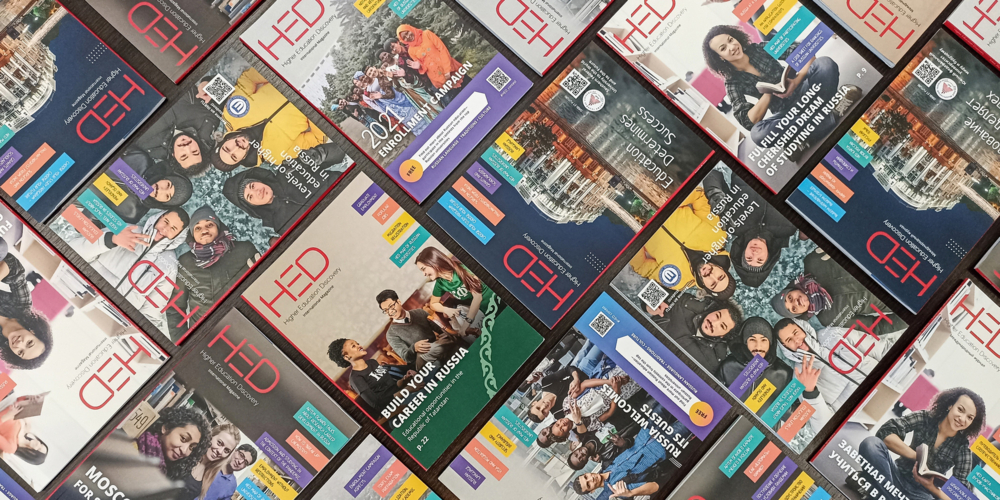 Students from all over the world come to Russia. And all of them worry about how they will adapt to the weather conditions, how they will overcome the language barrier, differences in culture, traditions, customs, living conditions and standards. Don't worry – Russian universities place special emphasis on adaptation of first-year students. We will tell you about this in the new HED issue.
Universities hold a variety of events for foreigners. And this is not just about mass activities. What students really need during their first days in Russia is individual assistance of advisors or tutors in solving various everyday problems.
From the issue, you will find out where one of the best world's campuses is located, how universities' representatives welcome international students arriving in Russia and what living conditions they will have, how to get a state-funded place at a university, what online Bachelor's and Master's programs enroll students, why every year thousands of students from all over the world embark on their journey to Russia starting with learning Russian. And, as always, you will read about the popular study programs that will make you a sought-after specialist in Russia or in your country.
The issue covers Far Eastern State Transport University, Far Eastern Federal University, Irkutsk National Research Technical University, National Research Tomsk State University, Gubkin Russian State University of Oil and Gas (National Research University), Pirogov Russian National Research Medical University, Ufa State Petroleum Technological University, Financial University under the Government of the Russian Federation.
Come to study in Russia!
07.11.2022