Iranians and Russians Know Little about Each Other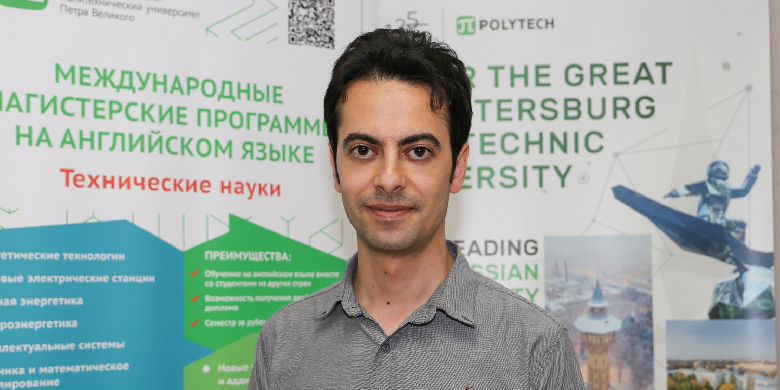 The problem of persistent stereotypes is related to the lack of awareness. The situation can be improved by international cultural and educational projects. Our interlocutor, the student at the SPbPU Higher School of International Educational Programs Mehrdad Jamshidiyan agrees with it.
About choosing a country and a university
Several years ago, I spent my vacation in Armenia and Georgia, and I was surprised by the fact that many people in the countries located north of Iran speak Russian. It is this journey that aroused my interest in the Russian language. And almost at the same time I decided to study at the preparatory faculty in Russia not only to study Russian but also to have the opportunity to continue my education at a Russian university.
Speaking of the universities, there are around 500 universities in Russia, and the choice is a big deal. Finally, I decided on St. Petersburg Polytechnic University. Today it is one of the best engineering universities in Russia and in the world. It is a university with a proud long history and the established system of training world-class professionals. Among those who studied and taught here are Nobel laureates, famous scientists and researchers.
About the "great and mighty" Russian language
Before I came to Russia, I studied Russian in Tehran for around two years, three hours per week. But I consider my success at that time as rather modest. I lacked practice because I had no one to talk to in Russian.
When I came to Russia, I preferred communicating with my fellow students and roommates in English. I communicated in Russian with great difficulty. But now, after I spent nine months in my foundation program, I feel I can speak.
Russian is hard to learn. To master it, you must make a conscious effort. The language grammar has a great number of laws and rules that always have exceptions. And these huge words! They are so big that reading, writing and memorizing them is a real challenge and a severe trial. We, Iranians, find it difficult to pronounce some Russian sounds, for examples, the letters "ы" and "щ". My teacher says that I often forget to write the letter "ь" in the words because there is no such letter in my language.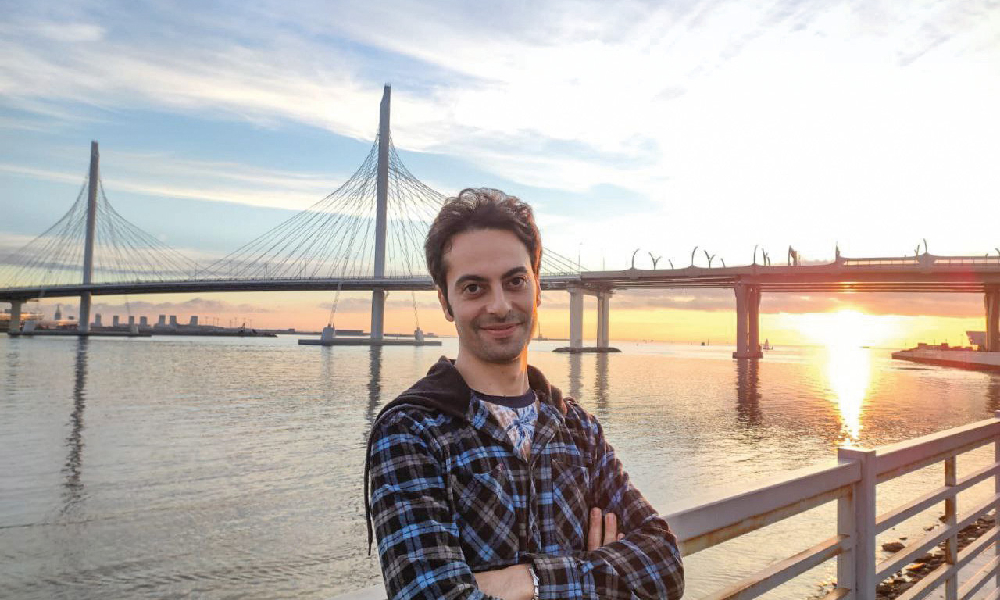 Expectations and reality
Before coming here, I thought that cars can't go along the roads in winter because of snowdrifts, that is why people have to skate and ski to get from A to B. Also, I was sure that Russians drink vodka every day to survive cold winters. I had no doubt that Russia is dangerous, and you had better not go outside alone at night. None of this turned out to be true.
It is a pity that Iranians and Russians know so little about each other and our conceptions are so warped. I believe that we should increase the number of joint Russian-Iranian projects in education, culture, tourism, student exchange.
Before coming to Russia, I didn't see a single Russian movie or series, I didn't see a single history documentary about this wonderful country, I didn't talk to a single Russian tourist in Iran, and I had so little information on real Russia. And that's what we should and can work on.
About leisure activities and plans for the future
In my spare time, if the weather is fine, I go for a bike ride in the adjacent parks looking like forests. I go to parties or museums with my Russian friends. I like watching Russian music videos on Youtube and translating lyrics.
I give a great deal of thought to my future and the ways to move forward. I want to register a commercial company in Russia to familiarize the Russian market with Iranian products. This definitely has a huge potential. Especially now, when our countries are under Western sanctions. Anyway, these are favorable conditions for the development of Iranian-Russian business, cultural and educational projects.
06.06.2023