Kazan State Institute of Culture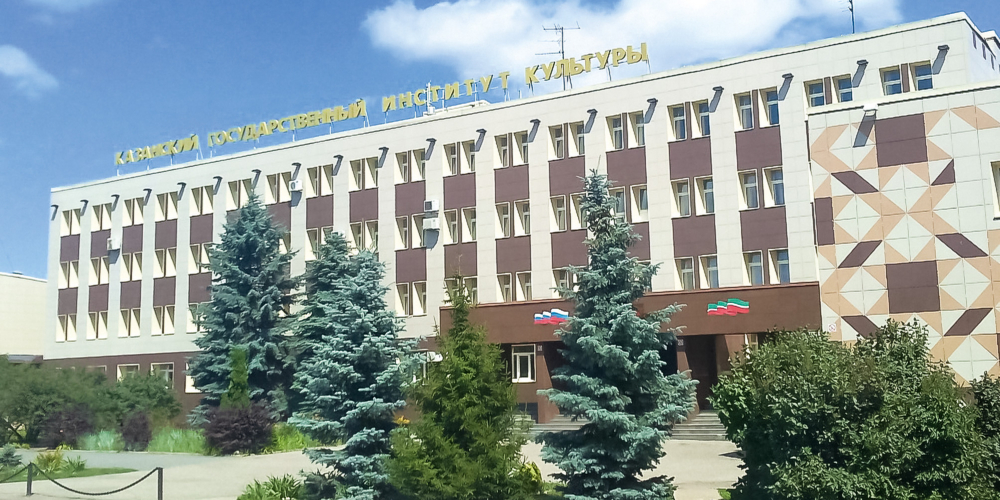 1,990+
students, including 60+ international students
1,990+
students, including 60+ international students
Kazan State Institute of Culture is a leading educational and scientific center of the Middle Volga region that conducts research on the development of world culture, national cultures of the Volga region's people, library studies, socio-cultural activity, folklore, performing arts, musical art, choreography, and visual arts. The institute combines classical traditions of higher education with state-of-the-art educational technologies.
The institute shows high young people's activity and ranks second in youth policy among Kazan universities.
Faculties
Socio-cultural Technologies and Intelligent Systems
Higher School of Art
Innovations and Traditions of National Art Culture
Theater, Cinema and Television
VK – @kazgik
Telegram – @KazGik
Youtube.com
Tuition fees per year
131,525 – 279,505 RUB
Science
5 scientific schools
10 research areas
3 dissertation councils
Scientific schools
Document as a Subject of Cultural Studies
Theory, Methodology and Management of Socio-cultural Activity
Philosophical and Culturological Issues of Postnonclassical Science
Genesis of Cultural Forms in the Context of the Global Historical and Cultural Process
Issues of Studying, Preserving and Developing the Folklife Artistic Culture
Research structure
Engineering center
Prototyping center "Digit"
Project office
Center for continuing education and advanced training of creative and managerial human resources in the sphere of culture
Research and practice laboratories
Student scientific organizations
Young Researchers Council
Student scientific circles
Logos Science and Philosophy Club
OWL HOUSE Biblioclub
Popular fields of study
Tourism
Pedagogical Education
Archives and Records Management. Library and Information Activity
Arts and Humanities. Theory and History of Arts
Cultural Studies
National Art Culture. Socio-cultural Activity
Acting. Dramatic Art
Instrumental Performance. Musicology and Musical Applied Arts. Folk Singing
Choreography
Theater Directing. Film and TV Directing. Film Photography. Producer Business
Decorative and Applied Arts and Crafts. Monumental Arts. Painting. Design
Admission Office
+7 843 277-59-17
priem@kazgik.ru
Preparatory courses
fields of study
general subjects: Russian language, literature, history, social science
Tuition fee 9,000 – 17,000 RUB
+7 843 277-55-70, ext. 2
cno@kazgik.ru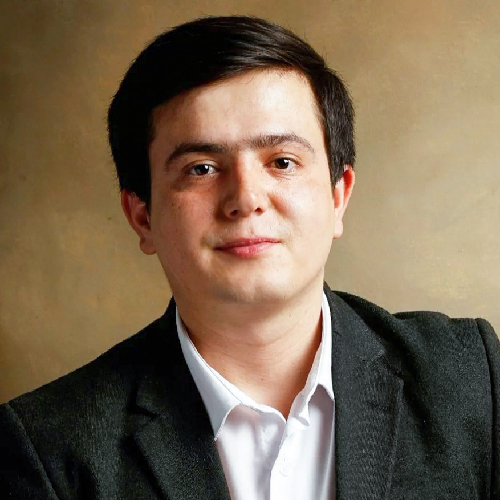 Was it difficult for me to enter a Russian university? I didn't have a lot of difficulties, but I was scared. After all, Russia was quite a different country. I was very nervous about whether I'll be able to live and study here. I had come two months before the exams started, and I almost didn't know Russian. My adaptation went well, but I had a language barrier. Russians differ from my compatriots. They are very serious. I think it's because of the cold. Now I am studying at the Faculty of Theater, Cinema, and Television. My major is Television Producing. I take part in international film festivals, events held by the Assembly and Tatarstan Peoples' Friendship Center.
Akhmajon Oev -
Tajikistan
Graduates of Kazan State Institute of Culture work in various areas of culture, professional art, at social and government agencies, libraries and museums, theaters and clubs of Tatarstan, the Volga region, and Russia. Many of them have prestigious awards for their professional achievements. Among them are honored members of the creative community, People's Artists, scientists, educators, and eminent figures in other important areas of humanities, laureates of Russian and international contests.
Internships and employment
Students undertake internships and work placement with subsequent employment at theaters, museums, philharmonics, libraries, archives, children's music schools and art schools, youth centers, culture and leisure centers, travel agencies, TV and radio companies, motion picture companies, creative unions of theater workers, composers, artists, film makers of the Republic of Tatarstan
Every year, the institute holds a single career day with the participation of employers from Tatarstan, the Volga region, Russia
Employers take part in the learning process, final state certification, exams
Engineering center
There are three research laboratories:

fashion design
artistic wood processing
art pottery

Focus areas

designing and automating industry-specific business processes
conducting research and developing a database
creating new designs and manufacturing technologies for modern clothing with national elements
developing and introducing intellectual products
providing engineering services using a virtual simulator
Department of Creative, Project and International Activity
Nusratillo Juraev
+7 843 277-53-50
artotd@kazgik.ru
Adaptation
The Psychosocial Service offers successful workshops to adapt students to a new learning environment at the institute, develop their communication and confidence behavior skills, and ensure students' unity and their closer interaction.
The meetings are dedicated to a wide variety of topics, for example, Preparation for a session; How to pass an interview; Self-fulfillment in creativity, and others.
Events
International, all-Russian contests and festivals
Research and practice conferences, webinars, intellectual competitions
Concert programs and programs adapted for the stage, exhibitions of the degree-granting art departments' creative works
Film festivals, photo exhibitions
Science education lectures "Famous Scientists for Young People"
Meet-the-Artist Events as part of the Life of Outstanding People project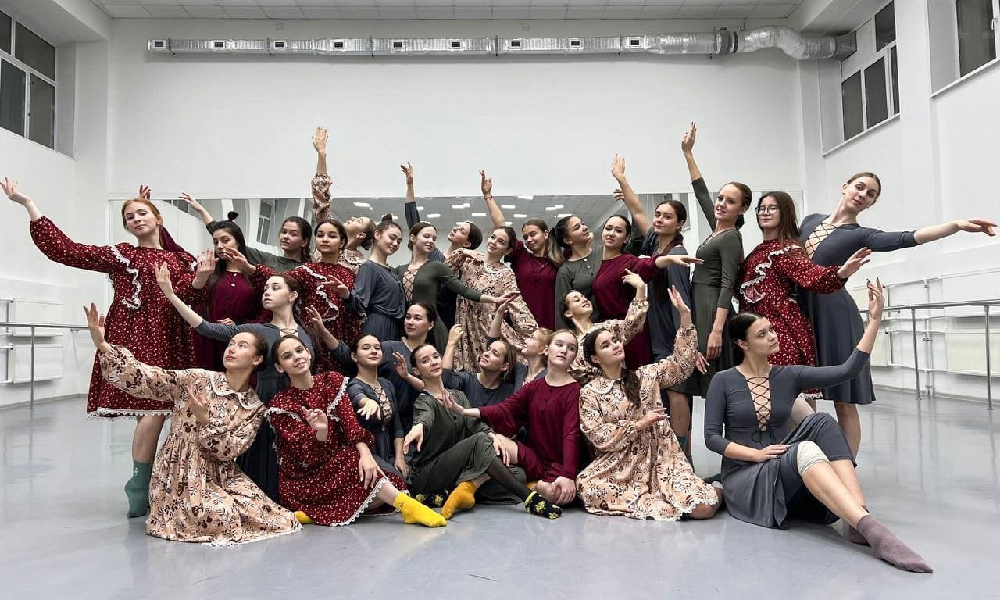 26.12.2022