Kazan State Medical University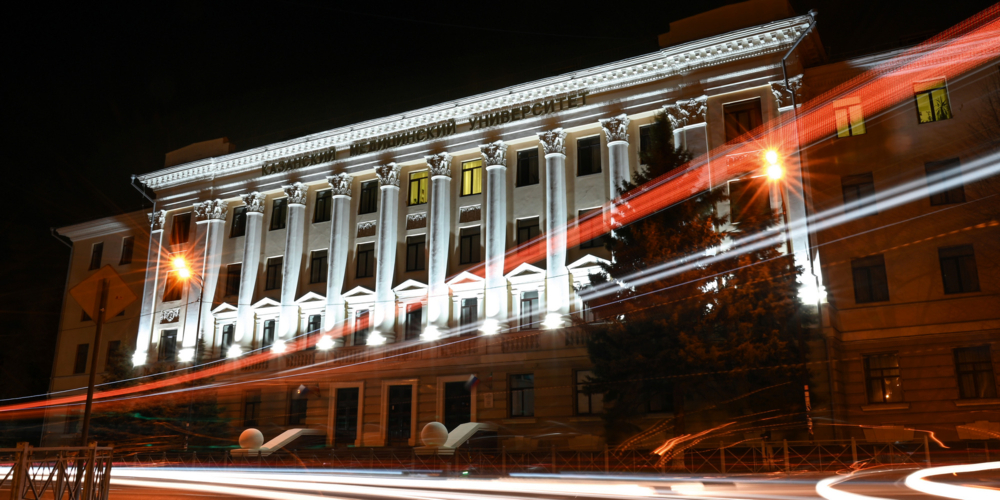 6,000+
students and residents
1,800+
international students from 53 countries
6,000+
students and residents
1,800+
international students from 53 countries
Kazan State Medical University is the Russian medical science and medical education leader, the center for the development of new medical, pharmaceutical and social technologies of the 21st century.
The university takes an active part in numerous international projects, organizes hundreds of international congresses and conferences, is a partner of foreign universities, research centers and clinics located on the American continent, in Europe and Asia. Every fifth student is a foreign citizen.
Kazan SMU is a satellite university of Innopolis University in Digital Health.
Faculties
General Medicine
Pediatrics
Medicine and Biology
Dentistry
Medicine and Biology
Social Work and Higher Nursing Studies
International Students
Advanced Training and Professional Retraining of Specialists
Educational programs
General Medicine, RU, EN
Pediatrics
Dentistry, RU, EN
Preventive Medicine
Pharmacy, RU, EN
Medical Biochemistry
Medical Biophysics
Nursing Care
Social Work
kazangmu.ru
VK – @kazangmu
Tuition fees per year
131,966 – 436,800 RUB
Postgraduate and continuing education
Kazan SMU offers postgraduate and continuing education programs for medical and pharmaceutical professionals and social workers:
residency programs in 48 specialties
PhD programs in 35 specialties
professional retraining, advanced training, internships
The university students and graduates can get continuing education by pursuing programs such as Translator in the Sphere of Professional Communication; Medical Psychology; Digital Technologies in Healthcare, acquire the necessary skills in plastic and reconstructive surgery, fitness medical support, therapeutic massage, cosmetology.
Admission of foreign citizens
Citizens of foreign states, including citizens of the former USSR republics are admitted:
in accordance with the international agreements
within the quotas
based on the individual contract (on a fee-paying basis)
Department of International Cooperation
+7 843 236-77-44
oia_ksmu@mail.ru
Faculty of International Students
Dean
Elena Koshpaeva
+7 843 236 05 43
inter.edu@kazangmu.ru
International programs
Double degree program in General Medicine
Tashkent Medical Academy, Uzbekistan
Academic exchange programs
Karaganda State Medical University, Kazakhstan
Clinical student and staff internships as part of the Global Health program:

University of Vermont, USA
Western Connecticut Health Network, USA
Makerere University, Uganda
Ibero-American University, Dominican Republic

The Algarysh grant from the Tatarstan Republic Government provides training, retraining, and internships at Russian and foreign educational and scientific institutions
International internships TaMSA-IFMSA
Preparatory department for foreign citizens
Subjects: Russian as a foreign language, physics, mathematics, chemistry, biology
Start October 1
Duration 10 months
Tuition fee 135,200 RUB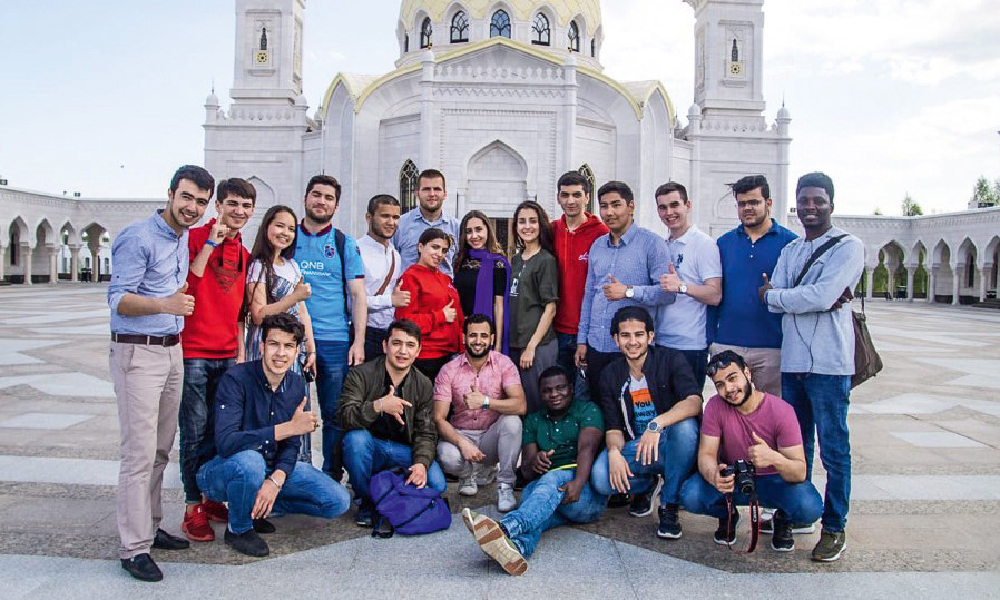 Science and innovation
Kazan SMU boasts the leading scientific schools of Russia and conducts up-to-date research. Heat and liver are transplanted in Kazan under the supervision of world-renowned scientists. The university has 58 scientific schools:
molecular genetics
molecular physiology
cell and tissue technologies
oncology
cardiovascular diseases
preventive environment
endocrinology
neurology and neurosciences
pediatrics
reproductive health
psychiatry and dependencies
pharmacology and pharmaceutical chemistry
critical technology in medicine
Irina Studentsova Student Scientific Society
60 student scientific circles
International Youth Scientific Medical Forum "White Flowers"
Science fairs aimed to familiarize students with research at the university
Residency program
Kazan SMU offers a residency program in Internal Diseases according to CanMEDS standards. The best clinics in Kazan provide clinical training.
Duration 4 years
Science is not only an occupation but also a vocation. At Kazan SMU, every student can "taste" science, tap into its thinking system under the guidance of a mentor.
Extensive scientific and clinical facilities, highly qualified academic staff, a great number of up-to-date research areas allow students to take a step towards big science and contribute to public health and longevity.
Kazan SMU is the only member of the Royal College of Physicians and Surgeons of Canada in Russia and Eastern Europe and the first Russian university to undergo international accreditation according to the World Federation of Medical Education (WFME) standards.
Student life
The university maintains the long-standing traditions of holding sports competitions and annual amateur art festivals. It has a student club, various circles and creative clubs. The student club hosts discos, has a student theater of variety miniatures, a choir, a vocal studio, and a dance group.
The Student Club comprises the Grom theater studio, the Astra dance studio, the vocal studio, the Adrenalin cheerleading and aerobics teams, the MDFamily dance studio
Debate and elocution club
Brain club
The Sports Club comprises 16 clubs, the Adrenalin cheerleading squad, the Tulpar aeronautical club, the Bentos diving club
Student media center
Volunteer movement
Aesculapius Student Brigades Office
Infrastructure
8 educational and laboratory buildings
5 dormitories: libraries, Internet, recreation rooms, gyms, a shower, laundry and ironing rooms
Research library
Central research laboratory
Stem cell bank
Research and education centers: Molecular and Cellular Medicine; Basic and Applied Neurophysiology; Development of New Drug Products and Drug Delivery Systems
UNESCO Chair in Bioethics
Kazan SMU History Museum
Anatomical theater
Health law clinic, dental clinic
Medical and Pharmaceutical College
Department of Innovative Projects and Programs
The Pharmexpert regional research and test center
Medical Education Research Center
26.12.2022