Kazan State Medical University. Acquaintance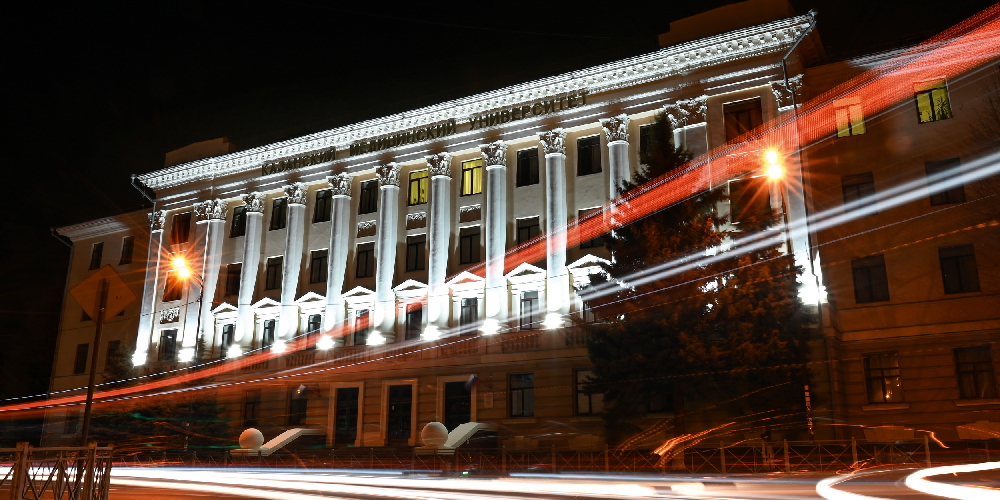 4
secondary vocational education programs
> 6,000
students and residents
> 1,800
international students
4
secondary vocational education programs
> 6,000
students and residents
> 1,800
international students
Kazan SMU is the Russian medical science and medical education leader, the center for the development of new medical, pharmaceutical and social technologies of the 21st century.
Among the graduates of Kazan Medical School are over 30 Academicians and Corresponding Members of the Academy of Sciences and the Academy of Medical Sciences of Russia.
Kazan SMU is an open university: every fifth student is a foreign citizen.
Founded in 1814.
Kazan SMU is the only member of the Royal College of Physicians and Surgeons of Canada in Russia and Eastern Europe and the first Russian university to undergo international accreditation according to the World Federation of Medical Education (WFME) standards.
VK - @kazangmu
Instagram - @studmedunion (Meta is recognized as an extremist organization in Russia)
Facebook - @kazangmu (Meta is recognized as an extremist organization in Russia)
Tuition fees per year
Bachelor's programs 126,890 RUB and more
Specialist's programs 200,000 RUB and more
In the structure
Institute of Pharmacy
Medical and Pharmaceutical College
Faculties
General Medicine
Pediatrics
Preventive Medicine
Dentistry
Medicine and Biology
Social Work and Higher Nursing Studies
International Students
Advanced Training and Professional Retraining of Specialists
Kazan SMU is a satellite university of Innopolis University in Digital Health.
Infrastructure
4 educational and laboratory buildings
5 dormitories: libraries, Internet, recreation rooms, gyms, a shower, laundry and ironing rooms
Research library
Central research laboratory
Stem cell bank
Research and education centers: Molecular and Cellular Medicine, Basic and Applied Neurophysiology, Development of New Drug Products and Drug Delivery Systems
UNESCO Chair in Bioethics
Kazan SMU History Museum
Anatomical theater
Health law clinic, dental clinic
Medical and Pharmaceutical College
Department of Innovative Projects and Programs
The Pharmexpert regional research and test center
Medical Education Research Center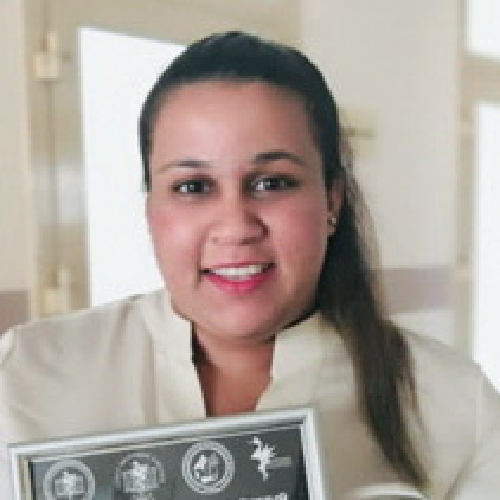 I am studying at the preparatory faculty to learn Russian for my future life in Russia and to prepare for a degree program. I want to enter Kazan SMU to study medicine and become a surgeon. I studied Russian at the Faculty of International Students, so I took part in language Olympiads, the Total Dictation – 2021, the essay contest dedicated to the International Mother Language Day, and other contests. I managed to win prizes and get the winner's certificates. University education is a research experience that I will need when I study at the Faculty of General Medicine. Russian language teacher Leisan Galiakhmatovna helped me prepare for the student conference organized by the university. I took first place. I'd like to say many thanks to all my teachers, especially the Department of Russian and Tatar Languages, for the excellent language courses and home-like environment in our group. I am so happy to study at the preparatory faculty of the well-known Russian university because it's a new experience for me.
Ishara De Silva -
Sri Lanka
International programs
Double degree program in General Medicine
Tashkent Medical Academy, Uzbekistan
Academic exchange programs
Karaganda State Medical University, Kazakhstan
Clinical student and staff internships as part of the Global Health program:
University of Vermont, USA
Western Connecticut Health Network, USA
Makerere University, Uganda
Ibero-American University, Dominican Republic
The Algarysh grant from the Tatarstan Republic Government provides training, retraining, and internships at Russian and foreign educational and scientific institutions
International internships TaMSA-IFMSA
English-taught programs
General Medicine
Dentistry
Pharmacy
Residency program
Kazan SMU offers a residency program in Internal Diseases according to CanMEDS standards.
The best clinics in Kazan provide clinical training.
Duration 4 years
International Scientific Board of Kazan SMU
Expands cooperation in science, education and innovation with foreign scientific and educational institutions, clinical medical centers.
Enhances Kazan SMU's authority and boosts its ranking positions in the global research and education space
Recruits the best teachers, researchers, clinical physicians, students for Kazan SMU
Among the board members are eminent foreign medical scientists, world-famous doctors and medical education experts.
Department of innovative projects and programs
25 contract research partner organizations all over the world, including Parexel, Worldwide Clinical Trials (USA), F.Hoffmann-La Roche (Switzerland), Quintiles GmbH (Austria)
60 studies in various areas every year
Accredited clinical facilities, state-of-the-art diagnostic and laboratory equipment
Irina Studentsova student scientific society
60 student scientific circles
International Youth Scientific Medical Forum "White Flowers"
Science fairs aimed to familiarize students with research at a medical university
Work placement
Specialties include general medicine, pediatrics, preventive medicine, dentistry, pharmacy, social work and higher nursing studies, medical biophysics, medical biochemistry.
Partners from the Tatarstan Republic: the Ministry of Health, the Federal Service for Surveillance on Consumer Rights Protection and Human Wellbeing, the Pharmacy Administration, the Ministry of Labor and Social Protection, the Ministry of Youth Affairs, Sports and Tourism, the Head Bureau of Medical and Social Assessment, the regional office of the Pension Fund of the Russian Federation.
Partners from the Mari El Republic and other regions of Russia.
Career management and employment promotion portal of Kazan SMU
Useful information for graduates
Professional Career Center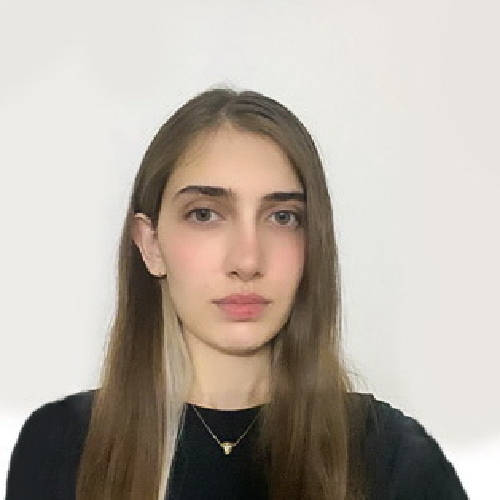 I am studying Russian online at Kazan Medical University. Our teacher teaches us to speak, read and write in Russian, tells us about famous scientists (Newton, Lomonosov), composers (Tchaikovsky, Beethoven), painters (Shishkin, Repin), hero Shavarsh Karapetian. She teaches us to be kind and hard-working. I believe that we really need such psychological support during the pandemic when students can't come to Russia to immerse themselves in the cultural and linguistic environment. Studying at the preparatory department of Kazan SMU, I felt like a scientist. Under the supervision of my teacher Leisan Galiakhmatovna Ibragimova, I took part in five language Olympiads, literature and poetry contests, the university student conference. In this academic year, I've learned how to speak at conferences, make presentations, set goals and objectives in my research paper. I've also realized that I like to be a winner and leader. I will need this experience when I study at Kazan SMU's Faculty of General Medicine. I am also studying mathematics, physics, chemistry, and biology.
Student council for quality of education
Tutors
Tutors help first-year students adapt to the student environment
VK - @tutor_ksmu
Mentors
Mentors help applicants gain insight into the enrollment campaign and aspects of studying at Kazan SMU
VK - @abiturkgmu
Security service
Ensures safety and security in the dormitories and during mass cultural events in the republic and at the university
Holds military-patriotic events and takes counterterrorism measures
VK - @ssbksmu
Student life
The Student Club comprises the Grom theater studio, the Astra dance studio, the vocal studio, the Adrenalin cheerleading and aerobics teams, the MDFamily dance studio
Debate and elocution club
Brain club
The Sports Club comprises 16 clubs, the Adrenalin cheerleading squad, the Tulpar aeronautical club, the Bentos diving club
Student media center
Volunteer movement
Aesculapius Student Brigades Office
International Friendship Club
International students take part in festivals of national cultures, visiting sessions of the club, and other events, visit theaters, get acquainted with the culture and history of Tatarstan and Russia.
IFC Head, supervisor of groups of international students studying in English Aislu Gayfullina
aislu-gg@yandex.ru
30.06.2021