Voronezh State Technical University. Acquaintance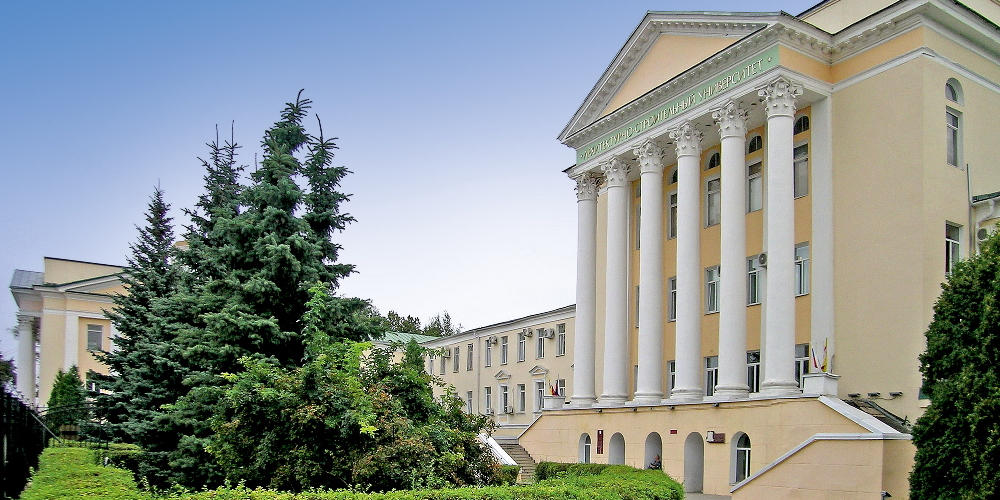 > 800
students from 68 countries
> 800
students from 68 countries
VSTU is a large center for research and education, innovation and technology, and culture. It is one of the leading universities for engineering and technology in Russia.
Founded in 1956.
VK – @politexvoronezh
Instagram – @vgtu_official (Meta is recognized as an extremist organization in Russia)
Twitter – @VSTUnews
Telegram – @VSTU_today
Tuition fees per year
109,670 — 215,730 RUB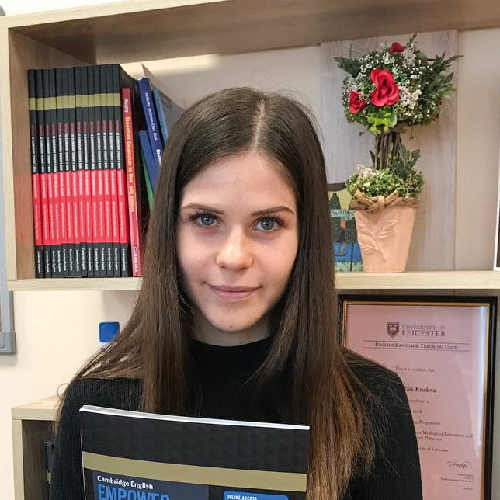 When choosing a university, I was motivated by the prospects I'll have after graduation and the skills I'll acquire and be able to use in my future career. Now I am a fifth-year student and work for a construction company. I chose VSTU on my friends' recommendations. In the beginning, it was not easy to study, but our teachers always supported us. Besides teaching a degree program, they shared the cases from their professional life, tackled practical challenges from their personal experience.
Maria Lugovskaya -
Moldova
from June 15 – for secondary vocational education programs
from June 20 – for Bachelor's and Specialist's programs
from July 14 – for Master's programs
To enter the university, applicants must pass entrance exams.
The Most Popular Majors And Fields Of Study
Architecture
Civil Engineering
Construction of Unique Buildings and Structures
Oil and Gas Engineering
Information Systems and Technologies
Design
Chemical Engineering
Electric Power and Electrical Engineering
Admission Office
Admission guide for foreign citizens
edu.vstu@yandex.ru
+7 962 325-80-00
> 100
research laboratories and centers
> 100
research laboratories and centers
Priority Research Areas
New materials and coatings
Resource and energy efficiency technologies
Ecology. New technologies of waste disposal and water purification
Affordable housing, construction technology and housing and utilities. Construction of cheap housing from composite and organic materials. Heat pumps
Electronic technologies and robotics. Microrobots, design of unique electronic devices
Transport technologies and road construction. New technologies of highway construction
VSTU is a member of several international educational associations, including the Association of European Civil Engineering Faculties (AECEF), the International Association of Civil Engineering Universities, and the Association of Russian and Azerbaijani Universities.
Professor Y.M. Borisov Research Equipment Sharing Center is a structural research unit of the university. Staff and students conduct their research in key research areas using world-class high-technology equipment.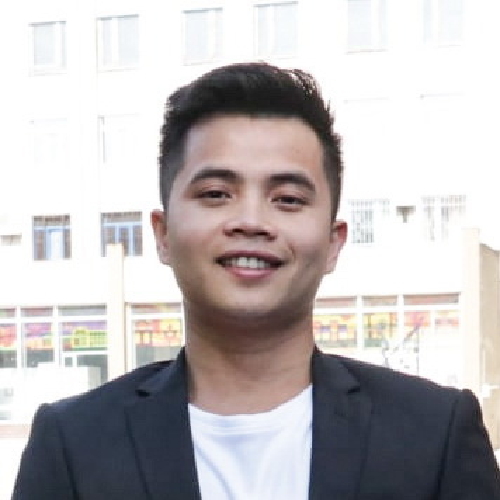 Studying in Russia had been my dream since childhood when I heard the story of Gagarin, the first human in space. I studied physics and mathematics for a long time, and then I went to Voronezh. It's not easy to study in a foreign country, that's true. But I like the way our university treats international students – teachers are always helpful. I got comfortable quickly and even found a job in my field. Now I am getting practical experience and designing buildings, but I hope to set up my company in the future.
Career Prospects
The Voronezh Region is one of the most developed industrial centers of Russia.
The university's cooperation with the largest regional enterprises offers international students opportunities to:
improve their professional skills at manufacturing sites
participate in real projects and R&D
become professionals
find jobs in their degree fields
Enterprises' leading specialists are:
invited to give classes
supervisors and advisors of graduation projects
members of state examination boards
The university focuses on developing the competencies sought-after by top Russian and foreign high-tech companies.
VSTU graduates are successful in various areas of architecture, construction, engineering, electrical engineering, and other industries, showing themselves as creative people and good planners.
Among graduates of different years are outstanding scientists and engineers, engineering staff and senior managers of industrial enterprises, senior government officials.
The graduation employment rate is over 98 %
International Education
English-taught Master's program in Energy Efficient Buildings
Double degree program in Engineering Restoration of Urban Buildings and Structures with University of Genoa
International Cooperation
Internships for students and teachers at machine-building enterprises in the Czech Republic
Participation in the winter school at Azerbaijan University of Architecture and Construction, Azerbaijan
Online lectures for students of Daffodil International University, Bangladesh
Winter PR school held together with Sofia University, Bulgaria
Partnership with 51 foreign universities and organizations from 28 countries
University of Genoa, Italy
Technical University of Crete, Greece
Andijan State University, Uzbekistan
University of Banja Luka, Serbia
University of National and World Economy, Bulgaria
University of Malaysia Sarawak, Malaysia
The German firm Helling is one of VSTU's key foreign partner companies. Under the cooperation agreement, the university established a customer application center for non-destructive testing, with equipment provided by Helling, founded a Nathanael Riess (Helling President) personal scholarship for the best university students.
VSTU administration has a strong focus on the future career of their graduates. To help them adapt to the labor market after graduation, the university annually sets up a committee for the promotion of employment of young specialists.
The Student Internship and Employment Office of VSTU's Curriculum and Instruction Department, together with the degree-granting departments, organizes meetings of prospective employers with students in each field of study (major).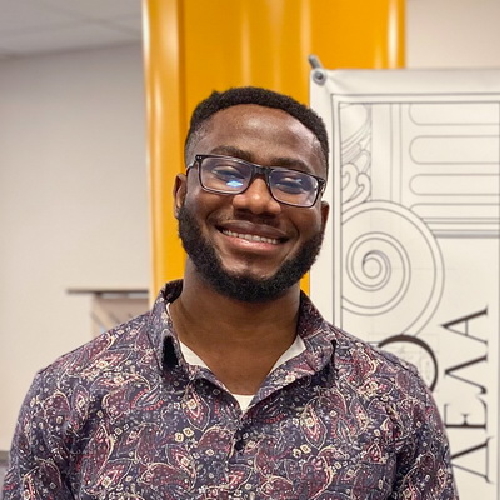 I already have a degree in Architecture, and I also decided to get a degree in engineering at VSTU. In the beginning, I was not sure that I would stay in Russia for long. Quite a new experience, different culture, different approaches to the construction industry. But as time went on, this became a sort of professional challenge for me. Now I can compare construction solutions of different countries and choose the best strategies in my practice. I am in love with my profession and ready to take part in projects even for free to gain new experience.
Ndefoh Ebuka Anthony -
Nigeria
Preparatory Course For International Students
Russian language courses
Assistance in adaptation
Integration into the cultural environment
Training in engineering and technology programs
Advisory and methodological support
Course fee 72,000 RUB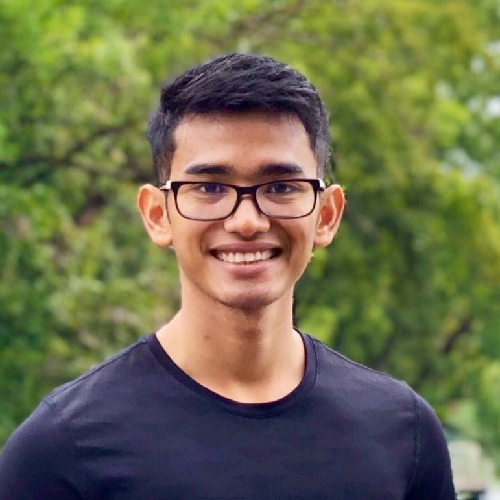 Approaches to education are quite different in my country and Russia. VSTU teachers give us a lot of theoretical knowledge and always strive to put us on the track of creativity. When I was doing my first projects for a real customer, I felt an enormous sense of responsibility, but everything worked out. Now I want to find my unique original style so that people can recognize my buildings. I like blurring the line between the old and the new. My basic principle is respect for the history of location and nature!
Adaptation
VSTU enrolls students from:
CIS and former USSR countries (Kazakhstan, Belarus, Moldova, Tajikistan, Turkmenistan, Abkhazia, Azerbaijan)
Other countries (Iraq, Nigeria, Palestine, Lebanon, Afghanistan, Nepal, Zambia, Côte d'ivoire, Syria, Vietnam, Egypt, Algeria)
Center For Intercultural Communication "Territory Of Communication"
Russian language classes
Code of conduct in cross-cultural communication
Creative laboratory
Research laboratory
History of culture in Russia
Russian law basics
Consulting on Russian law and education issues
Events
Festival dedicated to the International Mother Language Day
The Student Leader competition is aimed to find and support interested and talented young people
The Friendship Cup futsal competition between the teams of international students
Participation in the volunteer movement
WorldSkills
Traditional celebration of Africa Day, Nowruz
30.06.2021