Karachay-Circassian State University. Enrollment Campaign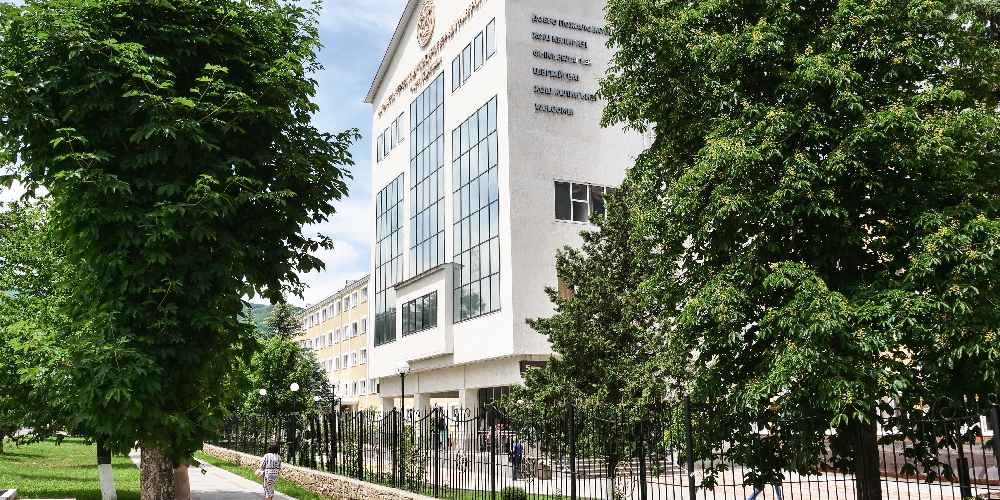 > 200
partner organizations
> 1,000
international students from 13 countries
> 200
partner organizations
> 1,000
international students from 13 countries
KCSU is an educational, scientific and cultural center of the Karachay-Cherkess Republic. It promotes the preservation of historical heritage, national identity, languages of the region's peoples, strengthens friendship and mutual understanding among them. It trains multi-skilled specialists: students earn not only major degrees but also minor degrees. Founded in 1938.
Institutes
Philogogy
Culture and Arts
Faculties
Physics and Mathematics
Pedagogy
History
Natural Sciences and Geography
Physical Education
Psychology and Social Work
Economics and Management
Advanced Training and Professional Retraining of Specialists
Infrastructure
4 educational buildings, one educational and laboratory building
2 comfortable dormitories
Archeological Museum
Centers of Abazin, Nogai, Circassian, Slavic and Karachai cultures
UNESCO Chair branch (the research area is Theory and Practice of Multilingual Education)
A large hall for sports games, two gyms, a wrestling room, a gym hall
Teberda and Makhar training and recreation facilities, Arkhyz Mountain Sports Club
Driving school
VK – @kchgu
Instagram – @kchgu (Meta is recognized as an extremist organization in Russia)
Bachelor's programs
Document submission
June 20—July 20 for those taking internal exams
July 10 for those taking creativity or professional exams
Entrance exams
Master's programs
Document submission – June 20—July 20
Entrance exams – July 21–30
Citizens of Armenia, Azerbaijan, Uzbekistan, Tajikistan, Kazakhstan, Kyrgyzstan, Turkmenistan, Ukraine, Moldova, Georgia, Belarus may apply for state-funded places on general terms.
All international applicants may apply for fee-paying places.
Admission Office
Tuition fees per year
Full-time study
bachelor's programs 82,800 — 155,400 RUB
master's programs 134,700 RUB
Extramural study
bachelor's programs 31,000 — 62,100 RUB
master's programs 62 100 RUB
Joint Master's programs
Environmental Studies and Natural Resources Management (Environmental Monitoring for Sustainable Development major)
Applied Informatics (Mathematics and Information Support for Business Operations major)
Key scientific schools
Theory, history and typology of Caucasian and Turkic languages
Ethnopedagogy
Theoretical and applied aspects of psychological science in secondary and high school
Methodological support for teacher training
History and culture of the Caucasus peoples
Research areas in natural sciences
Biodiversity of mountain regions
Mountain ecosystem and human health
Basics of rational use of natural resources in the Karachay-Cherkess Republic
Research laboratories
Environmental geology and natural resources management
Teacher training and ethnocultural research in education
Multilingual and multicultural education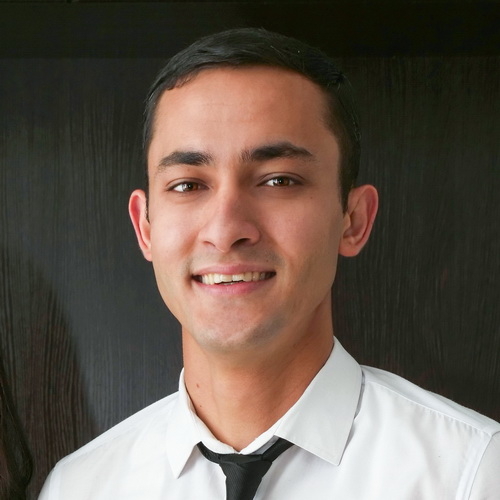 Since my freshman year I've been living the student life to the fullest. I study well, write scientific articles, receive an increased academic scholarship, am socially active and have been my faculty's Head of the student self-governing body for several years. I am also a Head of a cybersports club and a member of our university's standup comedy Club of the Funny and Inventive. Each day I discover something new. I am sure that you can achieve a lot if you want it, and I strive towards the goals I've set for myself. I have a lot of plans for future. But I am sure of one thing — everything that the Karachay-Circassian State University has given me cannot be overestimated, and I will remain grateful to my alma mater for the knowledge, experience, self-development opportunities.
Shamukhammet Pashchyev -
Turkmenistan. Student of the Faculty of Physics and Mathematics, laureate of Russian national award "Student of the Year"
Supplementary programs for foreign citizens
Russian as a foreign language: interactive teaching methods, distance learning technologies, thematic tours
Adaptation program "Socio-cultural, Regulatory and Communication Environment of Russian Universities
The programs are tuition-free
Popular majors
Pedagogy
Psychology
Recreational Geography and Tourism
Journalism
Applied Mathematics and Informatics
Applied Informatics in Economics
Applied Informatics in State and Municipal Management
Foreign Languages  
Natural Resources Management
Management in Education
ICT in Education
Entrepreneurship in Education
Tutoring in Education
Socio-cultural Design Management and Creativity in Education
Decorative and Applied Arts
Environmental Design
Foreign partner universities
University of West Bohemia in Pilsen, Czech Republic
Erciyes University, Turkey
Istanbul Aydin University, Turkey
KCSU is a basic Russian university for Rock Climbing, Mountain Hiking, Alpinism as part of international sports cooperation between Germany and Russia.
Business partners
For active interaction with employers, KCSU has concluded around 200 cooperation agreements with partner organizations. Among its partners are the Russian Academy of Sciences (RAS) – Russia's largest center for basic research, and the State Natural Biosphere Reserve.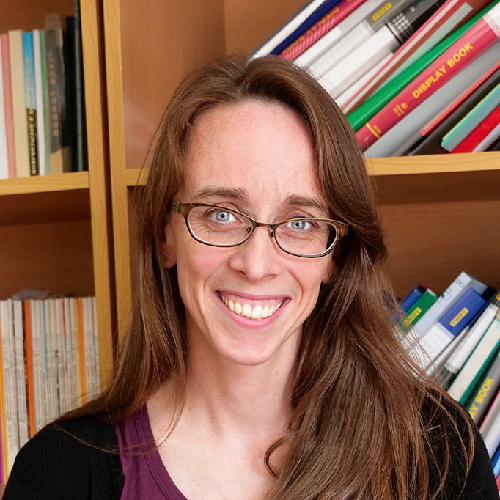 I've had interest in foreign languages since childhood, my dream was to visit Europe, to see Russia. I've entered the KCSU Master's program in the English Language mostly because I enjoy the magnificent mountains, lush nature, good climate, successfully developing tourism industry. This is great for promoting top-level tourist services where skilled interpreters are in high demand. Thanks to the support from my teachers and the university management, I have created a project called "English Vacation in the Mountains" for the students who plan to work in tourism and translating, as well as for those who try to improve their international communication skills and obtain an experience in talking to native speakers.
Anna Cheatwood -
USA. Undergraduate of the Karachay-Circassian State University Philology Institute
Student and Graduate Employment Promotion Center
Cooperation with employers
Promotion of employment of graduates and temporary employment of students
Additional workshops for students on employment and adaptation to the job market
Assistance in building an individual learning path and portfolio that confirms graduates' professional competence
Job fairs, presentations of professions, career days
KCSU graduates
Scientists, public figures and politicians, honored teachers, school principals and deputy principals, deputies, authors of school and university textbooks, heads of municipal districts, staff members of ministries
Poets, writers, workers of culture and arts of Russia, well-known journalists, popular singers, members of the Union of Artists, famous designers, landscape designers
Archivists, archeologists, historians, geographers, physicists, mathematicians, programmers, psychologists, social workers, chief accountants, employees of tourist firms, hotel business representatives
Honored coaches, winners of World and European championships, world student Universiades and Russian championships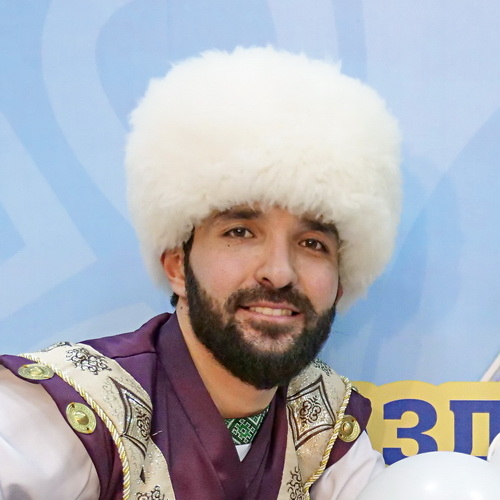 I decided to start the Karakum ensemble when I was a freshman. I was homesick, missing our traditions and culture. While talking to other students from my country, I realized that I was not alone in my homesickness. That's how an idea was born — to create a space for young people where we can gather, share our memories of Turkmenistan, show the culture of our homeland to the locals. My idea was supported by the university management, and we decided to start a dance ensemble.
Yalkap Kasymov -
Turkmenistan. Student of the Faculty of Natural Sciences and Geography and founder of Karakum dance ensemble, the winner and awardee of all-Russian and regional contests
Arkhyz Mountain Sports Club
Developing mountain sports, extreme and wellness tourism
Organizing sports competitions and tourist events
Training competitive mountains managers and guides for the republican tourism and sports industry
VK – @arhyzclub
KCSU Student Council implements scientific and social projects, makes student life bright and eventful, helps first-year students adapt to a new environment.
Events
Young Generation all-Russian contest
Seliger and Kaspiy all-Russian youth education forums
All-Russian Student Forum of Social Forums
Mashuk North-Caucasus Youth Forum
Caucasus Games
Russian South Science Festival
Day of Science
Festival "I am a First-Year Student"
KVN (Club of Funny and Inventive)
Haute Cuisine gastronomic festival
Turkmenistan Neutrality Day
30.06.2021