Moscow State Linguistic University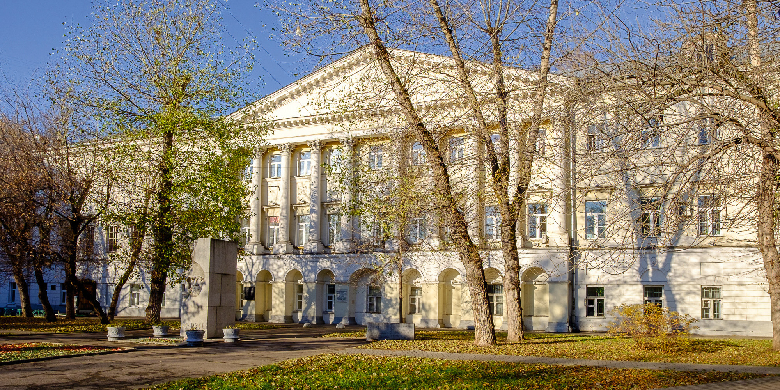 13
institutes and faculties
455
international students from 30+ countries
13
institutes and faculties
455
international students from 30+ countries
MSLU is a modern university for humanities with a rich 90-year history, the linguistic education center which trains first-class specialists and conducts basic and applied research.
Advantages
Major/field of study + at least two foreign languages at a professional proficiency level
Cooperation with 147 leading universities from 39 countries
Short-term and long-term internships at partner universities
An opportunity to pursue double degree programs
Preparation for working for international organizations and taking the UN competitive examinations
The main methodology center for teaching foreign languages in Russia
The hub organization for language and culture studies of the CIS states
The center for foreign language Olympiad movement of school students
High employers' demand for graduates
10 minutes' walk from the Kremlin
MSLU participates in international educational projects of:
the UN
UNESCO
the World Intellectual Property Organization
the Council of Europe
the European Commission
the European Centre for Modern Languages
BRICS
University of Shanghai Cooperation Organization
SUN (Silk-Road Universities Network), and others
linguanet.ru
VK – @mslu_studlife
Telegram – @mslu_official
youtube.com
Tuition fees per semester
Preparatory faculty 240,000 RUB
Bachelor's programs 240,000 – 390,000 RUB
Master's programs 260,000 – 390,000 RUB
PhD programs 314,000 – 330,000 RUB
Learning Russian at MSLU for the 2023-2024 academic year
Start: August 7
Duration: 3 weeks
Academic load: 60 academic hours
Russian Language and Culture Summer School online
Start: August 7
Duration: 2 weeks
Academic load: 40 academic hours
Courses of Russian as a Foreign Language
Start: Enrollment is ongoing
Duration: 2 weeks - 11 months
Academic load: at least 12 academic hours per week
Russian Language and Culture Winter School
Start: February 6
Duration: 2 weeks
Academic load: 40 academic hours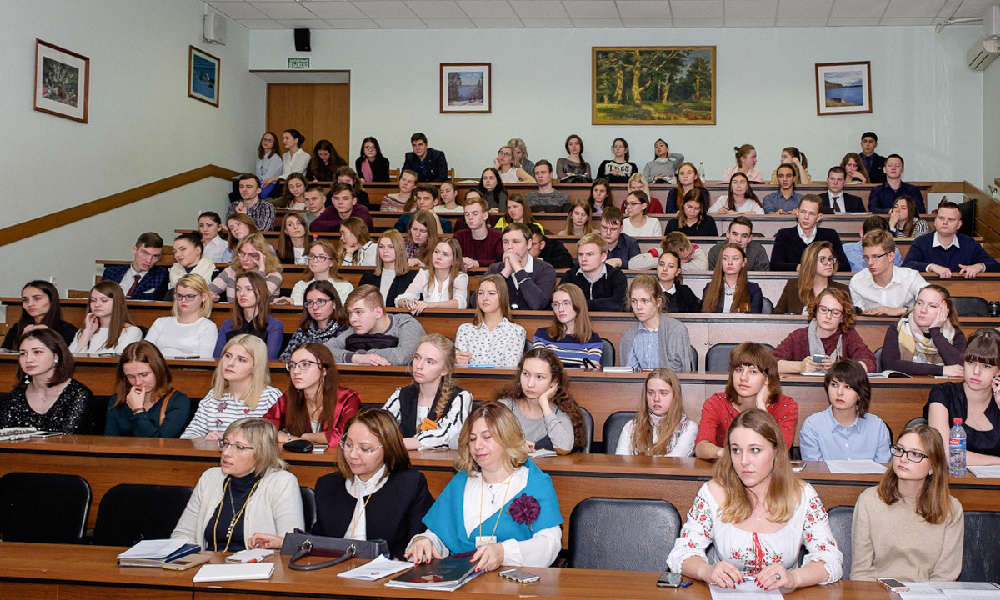 Faculties and institutes
Faculty of English
Faculty of German
Faculty of French
Faculty of Correspondence Education
Faculty of Translation and Interpreting
Institute of International Relations and Social and Political Sciences
Institute of Humanities and Applied Sciences
Institute of International Law and Justice
Institute of Information Sciences
Institute of International Educational Programs
Majors
Foreign Regional Studies
International Relations
Advertising and Public Relations
Journalism
Linguistics. Translation and Translation Studies
Linguistics. Theory and Methodology of Teaching Foreign Languages and Cultures
Sociology
Law
Hotel Business
Psychological and Pedagogical Education
Information Security
Document Science and Archiving
Theology
Culturology
Library and Informational Activities
Psychology
Political Science
Double degree programs
Master's program
Foreign Regional Studies. Allameh Tabataba'i University, Iran
MSLU Institute of International Educational Programs
+7 499 245-38-79
+7 903 205-77-51 WhatsApp, Telegram
fsd@linguanet.ru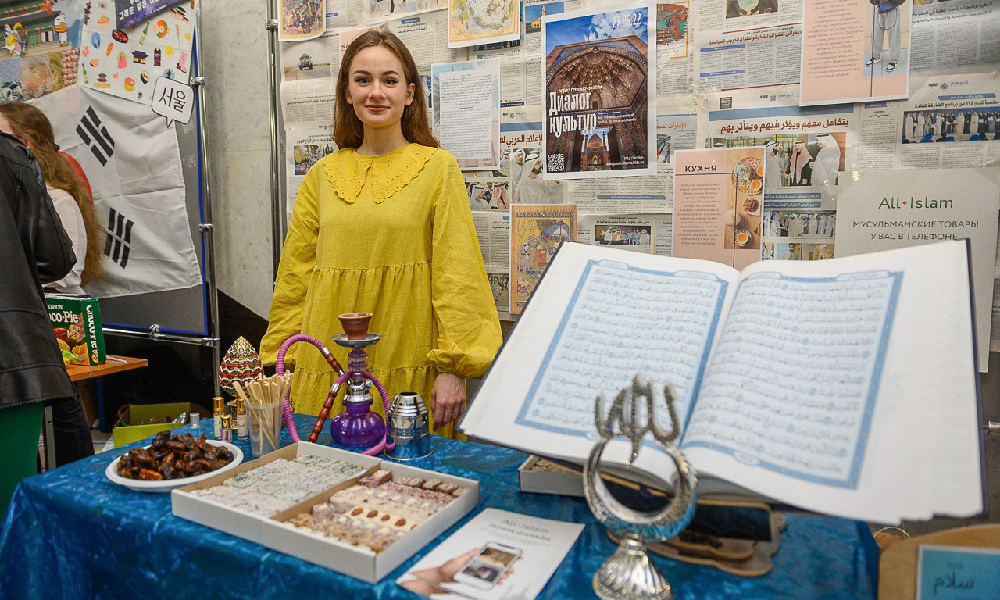 Employment
International graduates work for the ministries of foreign affairs in their countries (at the diplomatic corps), on radio and TV, for news agencies, publishing houses, international companies, successfully teach Russian and foreign languages at universities, colleges, schools. Our graduates use Russian as a priority language in their professional activities.
Athletics
Cheerleading
Football
Basketball
Volleyball
Workout room
MSLU dormitory
The dormitory is located in the center of Moscow, 10 minutes' walk from the MSLU main building
The MSLU dormitory is block-type. Each block consists of one 2-person room, one 3-person room and a shared ensuite
There is a kitchen with a stove, electric and microwave ovens on each floor
Students have free Wi-Fi access
The guest house has washing machines and a laundry room (100 RUB per use)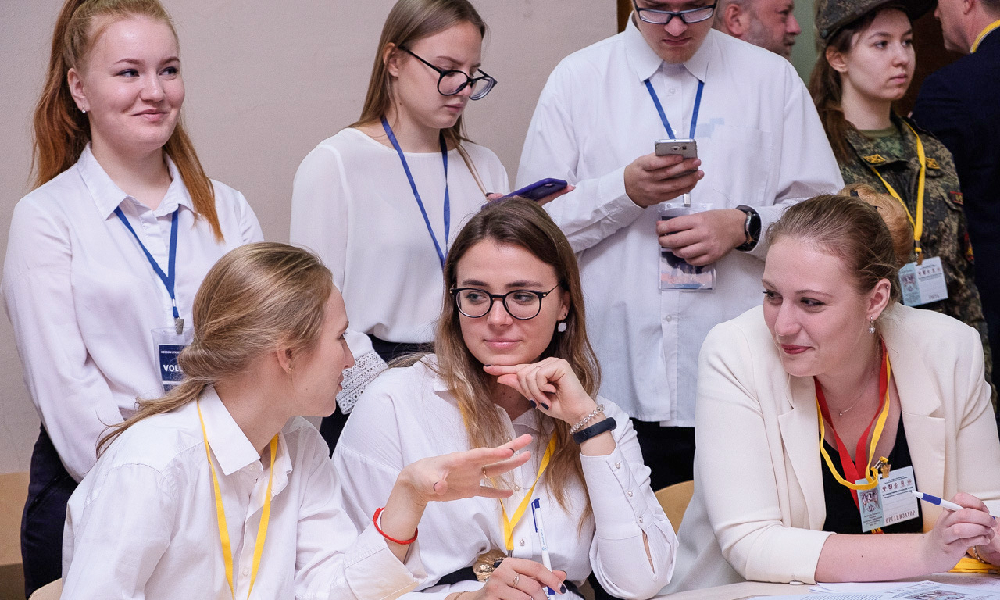 Student life
Student council
MSLU student trade union
CMS creative workshop
Volunteer club
Russian theater
Croissant Theater of the Faculty of French
Anikinor Creative Association
Iznanka MSLU student dance group
MSLU poetry workshop
Outloud Student Club of Public Lecture Courses
Musica Linguae choir
Student Parliament Club
Vdokh poetic workshop
Speaking clubs (English, German, French, Italian, Chinese languages, Russian sign language)
Fisher's Fish chess club
Art workshop
Postscriptum book club
Prog.Modum programmer club
Zemlyanichnaya Polyana student movie club
MSLU Green Party environmental movement
MSLU Genshin Impact club
StandLi stand-up club
06.06.2023