Naberezhnye Chelny State Pedagogical University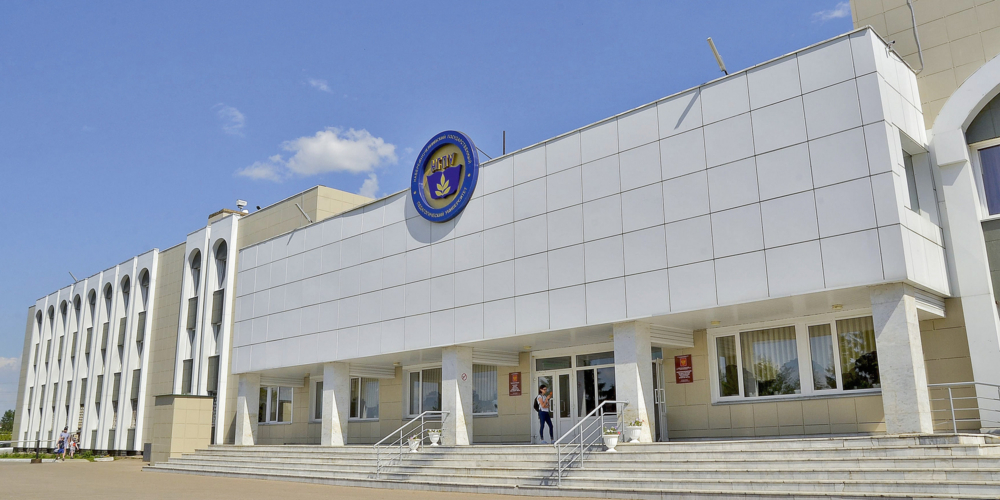 344
international students
344
international students
NCSPU is a classical pedagogical university, one of the largest centers in the Volga-Kama region for education and research guidance. It trains specialists in secondary vocational education (SVE) programs, Bachelor's, Master's, PhD programs.
NCSPU is located in the large industrial center, has well-developed and modern infrastructure and training facilities and resources necessary for high-quality and comfortable training.
All the information for applicants is available on the NCSPU official website in the Russian, English, French, Arabic, and Spanish languages.
tatngpi.ru
VK – @tatngpu
VK video – @pressangpu
Tuition fees per year
30 680 RUB – 120 030 RUB
The language of instruction for all the programs is Russian. That's why foreign citizens may need additional language training as well as preparation for admission to the chosen study program.
Studying within the quota
International students have the opportunity to study for free within the quota established by the Russian Government. For this purpose, they must register and apply on the website www.russia-edu.minobrnauki.gov.ru
For international applicants
Procedure of arriving at the university
Documents required for admission
Faculties and educational programs
Enrollment campaign
For international applicants
Admission Office
Preparatory department for foreigners
Preparation for the first year of Bachelor's, Master's, PhD degree programs
Study areas:
Engineering and Technology
Medicine and Biology
Russian as a Foreign Language course (Russian Language and Culture of Speech)
Elementary course
Basic course
First Certificate level course
Duration 1 or 1.5 academic years, depending on the foreign citizen's arrival date.
Tuition fees 65,000 – 90,000 RUB
Classes are conducted offline and online.
Testing center
State testing of foreign citizens in Russian language, history, and Russian law basics. Students, who successfully pass the exam, get:
Patent/work permit
Permanent residence permit
Temporary residence permit
Russian citizenship
Industrial Pedagogical College
The college starts accepting documents on June 20
Students can study in state-funded and fee-paying places
Documents required for admission based on nine grades
Identity document
Nationally recognized document confirming basic general education
Four 3×4 cm photos
Individual insurance account number
086/У medical certificate (on request)
Educational programs
Full-time studies
2 years 10 months
Tourism specialist
Specialist in document support of management, archivist
3 years 10 months
Pre-school teacher
Primary school teacher
Teacher of primary school and primary school of compensatory and special education
Physical culture and sport teacher
Designer
Programmer
After you successfully complete the SVE programs, you will be able to continue your education by pursuing accelerated higher education programs at NCSPU .
At all times, the profession of a teacher is one of the most sought-after and respected in any country. The teacher performs the challenging task of communicating world knowledge and ethical standards to new generations of citizens.
Bearing this in mind, it is impossible to overemphasize the importance of high-quality training for psychology and pedagogy personnel. Throughout its 40-year history, Naberezhnye Chelny State Pedagogical University has trained over 18,000 experts in pedagogy and psychology.
Internship and Graduate Employment Promotion Center
Activities and events: regular analysis of the job market, graduates' surveys, meetings with employers—representatives of educational institutions.
Students undertake their internships at schools, including schools for children with disabilities, lyceums, gymnasiums, kindergartens, sports schools, children's health camps, and other institutions.
Head
Elmira Akhmetova
+7 8552 74-79-40, ext.131
praktika@tatngpi.ru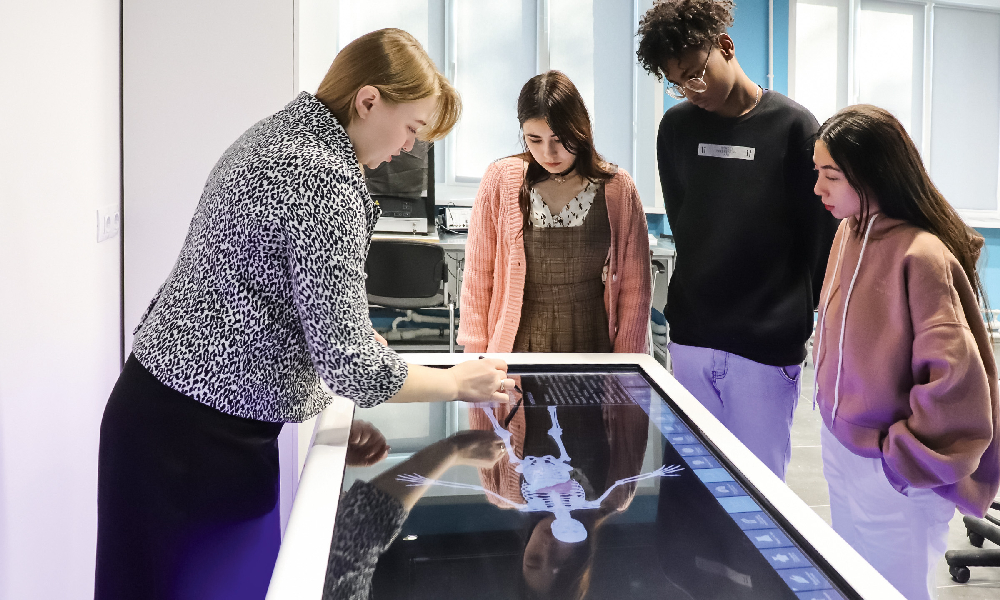 Majors (Bachelor's programs)
Faculty of Philology
Foreign Language (English)
Foreign Language and Second Foreign Language
Russian Language and Foreign Language
Russian Language and Literature
Faculty of Mathematics and Informatics
Mathematics and Informatics
Applied Informatics (in Design)
Mathematics and Economics
Faculty of Pedagogy and Psychology
Primary Education and Pre-school Education
Psychology of Education
Pre-school Education and Speech Therapy
Primary Education and Foreign Language
Faculty of Physical Education and Sport
Physical Training
Physical Training and Life Safety
Adapted Physical Education
Faculty of History and Geography
Geography
History
Geography and Supplementary Education (Tourism, Ecology)
History and Social Studies
Faculty of Arts and Design
Technology
Visual Art and Supplementary Education (in Design and Computer Graphics)
Environmental Design
Naberezhnye Chelny
The second largest city in the Republic of Tatarstan after Kazan by population: 540,000 residents
Located on the left bank of the Kama River and the Nizhnekamsk reservoir
Famous for KAMAZ, its large plant manufacturing heavy transporters
Begishevo International Airport, railway and bus stations
Well-developed infrastructure and comfortable living conditions
NCSPU has two comfortable dormitories with everything students need for living, individual study, and recreation.
All international students are accommodated in the dormitories.
Accommodation fee 700 – 3,500 RUB per month depending on the room.
Association of International Students
Academic and socio-cultural adaptation
Assistance in solving social, daily life and psychological problems and security issues
Intensification of academic and research work
Mass cultural and sports events and worthy causes
Sharing cultural experience of international students and students from Russia
Ensuring international interaction in student groups, at the faculty and university
Chairman Ayat Boboev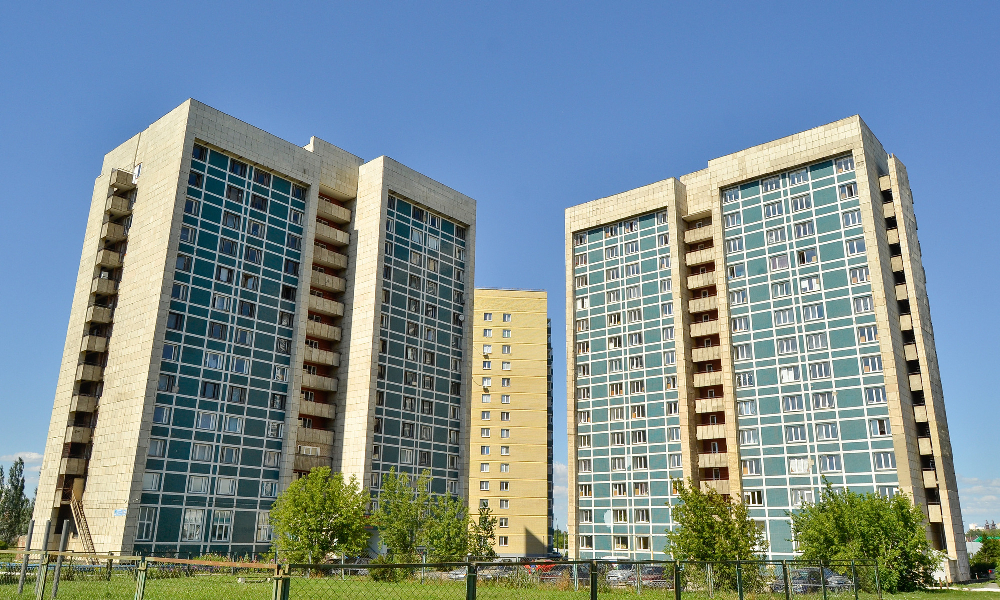 26.12.2022