Pirogov Russian National Research Medical University. Admission Of Foreign Citizens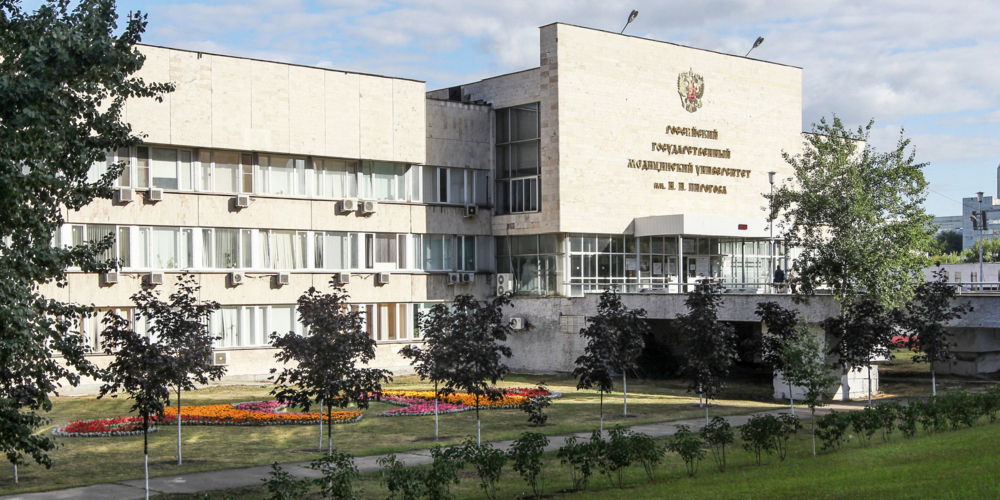 12
Bachelor's, Specialist's, Master's programs
2,100
residents and PhD students
12
Bachelor's, Specialist's, Master's programs
2,100
residents and PhD students
Pirogov RNRMU is a leading research and education medical center that trains physicians, pharmacists, clinical psychologists, social workers, as well as unique research staff for medical biochemistry, cybernetics, biophysics.
12,000 school students participating in pre-university training programs
8,300 students
1,256 international students from 61 countries
rsmu.ru
VK – @rnimu
Telegram – @daily_2med
Zen.yandex – @rsmu
Tuition fees per year
Bachelor's and Specialist's programs 300,000 – 500,000 RUB
Residency programs 480,000 – 600,000 RUB
PhD programs 375,000 – 405,000 RUB
Master's programs 250,000 – 340,000 RUB
Enrollment
Applying for state-funded places – June 20 – July 25
Applying for fee-paying places (on a contract basis)
June 20 – August 25 (the academic year starts on September 1)
October 15 (the academic year starts on November 1, the language of instruction is English)
University entrance exams
The open bank of tasks on the university website gives you an opportunity to prepare for the tests individually and take a sample test as many times as you seem fit
Tests are taken in Russian. Students planning to study in a mediator language can take exams in English
Major subjects are Chemistry, Biology, Russian
Minimum score for each subject is 50-56 points
Modes of study
Offline learning
Distance learning (in case of an unfavorable epidemiological situation)
Admission Office
Executive Secretary, Dean of the International School of Medicine
Nadezhda Bylova
+7 495 434-31-74
prk@rsmu.ru
Preparatory courses for foreign citizens
Russian language, physics, chemistry, and biology.
Complete course
Duration – 10 months
Application August 17 – September 28
Tuition fee 320,000 RUB
Crash course
Duration – 4 months
Application December 15 – January 30
Tuition fee 160,000 RUB
After students successfully complete their studies, they get a certificate in Russian and English. The document can be taken into account while admitting first-year students to medical and pharmaceutical universities in Russia.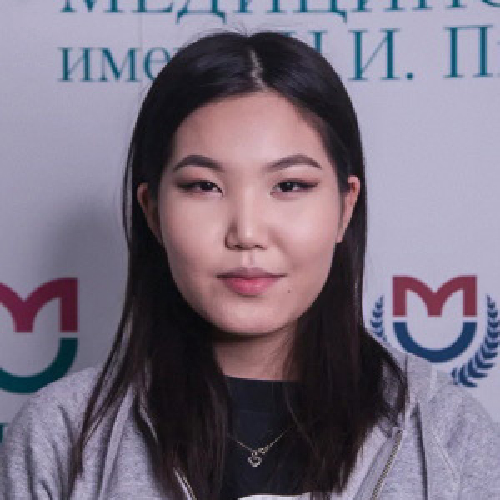 I've chosen to study in Russia because my mother and younger brother live here. My mother has a private business related to selling wool products. I've decided to join them to take care of my brother. I decided to enter the Second medical university because I was satisfied with the conditions offered by the university. To get a state-funded place, I only passed an exam in chemistry. I was never afraid of the language barrier. I really like the Russian language and consider it unbelievably beautiful. In my home country, I studied Russian at school for a year, and then took two-year preparatory courses in Moscow and Rostov-on-Don. I had no difficulties except studies. I didn't realize that studying at our university could be so difficult. But I've been coping with everything so far. Only the first year was very hard for me. The second year seems to be easier. Russia is a very beautiful country. When I was a child, I visited it many times with my mother, and I don't regret having come to study here.
Gerelchimeg Uranchimeg -
Mongolia
Required documents
Original passport
Certified translation of passport into Russian
Original academic credentials with transcripts
Medical documentation: certificates, vaccination certificate, tests, including HIV and hepatitis tests, X-ray fluorography
Certified translation of academic credentials and transcripts into Russian
Nota bene!
If necessary, original academic credentials must be legalized in the applicant's native country (consular legalization/apostille).
Besides, you should submit an education level equivalence certificate.
These requirements depend on the country issuing academic credentials.
Applicants winning Russian Olympiads from the list of the Ministry of Science and Higher Education of Russia get extra points.
Studying
Senior students (4 and above) having an average score of 5.0 can be eligible for the Gaaz Prize, which provides a 100% university tuition discount.
Bachelor's and Specialist's programs
General Medicine
Pediatrics
Dentistry
Medical Biochemistry
Medical Biophysics
Medical Cybernetics
Pharmacy
Clinical Psychology
Social Work
Biology
Read the interviews with other Pirogov RNRMU students from various countries
25.08.2022