Pirogov Russian National Research Medical University. Admissions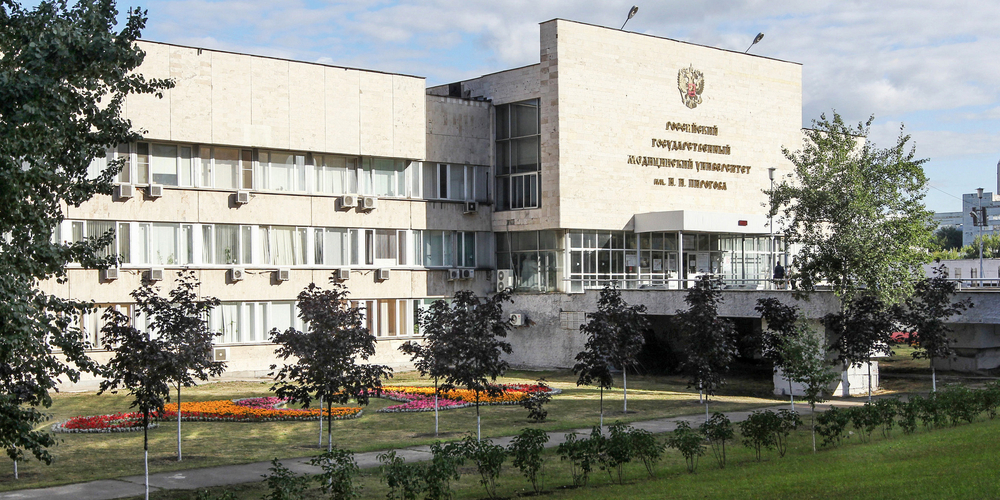 12
Bachelor's, Specialist's, Master's programs
2,100
residents and PhD students
1,256
international students from 61 countries
12
Bachelor's, Specialist's, Master's programs
2,100
residents and PhD students
1,256
international students from 61 countries
Pirogov RNRMU is a leading research and education medical center that trains physicians, pharmacists, clinical psychologists, social workers, as well as unique research staff for medical biochemistry, cybernetics, biophysics.
12,000 school students participating in pre-university training programs.
Studying
Senior students (4 and above) having an average score of 5.0 can be eligible for the Gaaz Prize, which provides a 100% university tuition discount.
Bachelor's and Specialist's programs
General Medicine
Pediatrics
Dentistry
Medical Biochemistry
Medical Biophysics
Medical Cybernetics
Pharmacy
Clinical Psychology
Social Work
Biology
VK – @rnimu
Instagram – @rnimu_2med (Meta is recognized as an extremist organization in Russia)
Facebook – @rnimu2med (Meta is recognized as an extremist organization in Russia)
Youtube – @РНИМУимениНИПирогова
Tuition fees per year
1,700 – 6,150 USD
Enrollment – 2022
Applying for state-funded places June 20 – July 25
Applying for fee-paying places (on a contract basis)
June 20 – August 25 (the academic year starts on September 1)
October 15 (the academic year starts on November 1, the language of instruction is English)
University entrance exams
The open bank of tasks on the university website gives you an opportunity to prepare for the tests individually and take a sample test as many times as you seem fit
Tests are taken in Russian. Students planning to study in a mediator language can take exams in English
Major subjects are Chemistry, Biology, Russian
Minimum score for each subject is 50-56 points
Modes of study
Offline learning
Distance learning (in case of an unfavorable epidemiological situation)
Admission Office
Executive Secretary, Dean of the International School of Medicine
Nadezhda Bylova
+7 495 434-31-74
prk@rsmu.ru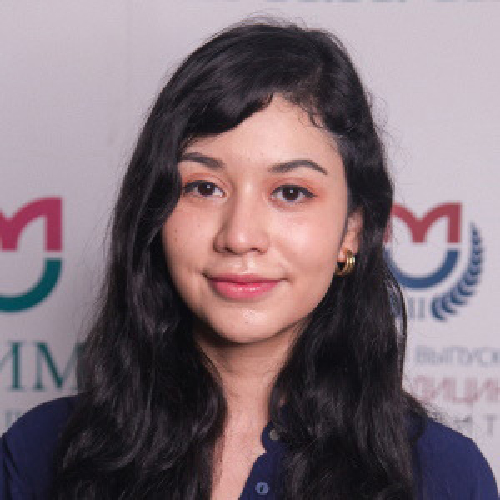 I've heard a lot of positive comments about Russian medicine and the quality of Russian education. For my compatriots, Russia is a distant and mysterious country. I, for one, was really interested in Russian culture. And I wanted to get to know it better and get medical education in Russia. I chose the second medical university based on the testimonials on the Internet. I know that there is an international program that allows international students speaking Russian to study in Russia for free. But that's not my case. I pay for my education myself. I consider getting a profession very important. This is an investment in the future. The university offers a lot of educational opportunities. The education system is organized in such a way that you can always see and assess the level of your knowledge and see what disciplines you make progress or lag behind in. We have wonderful teachers who share their knowledge with us and are always ready to explain anything you don't understand.
Lizbeth Aguilera Martinez -
Guatemala
Preparatory courses for foreign citizens
Russian language, physics, chemistry, and biology.
Complete course
Duration – 10 months
Application August 17 – September 28
Tuition fee 290,000 RUB
Crash course
Duration – 4 months
Application December 15 – January 30
Tuition fee 145,000 RUB
After students successfully complete their studies, they get a certificate in Russian and English. The document can be taken into account while admitting first-year students to medical and pharmaceutical universities in Russia.
Required documents
Original passport
Certified translation of passport into Russian
Original academic credentials with transcripts
Medical documentation: certificates, vaccination certificate, tests, including HIV and hepatitis tests, X-ray fluorography
Certified translation of academic credentials and transcripts into Russian
Nota bene!
If necessary, original academic credentials must be legalized in the applicant's native country (consular legalization/apostille).
Besides, you should submit an education level equivalence certificate.
These requirements depend on the country issuing academic credentials.
Applicants winning Russian Olympiads from the list of the Ministry of Science and Higher Education of Russia get extra points.
21.02.2022