Rostov State University of Economics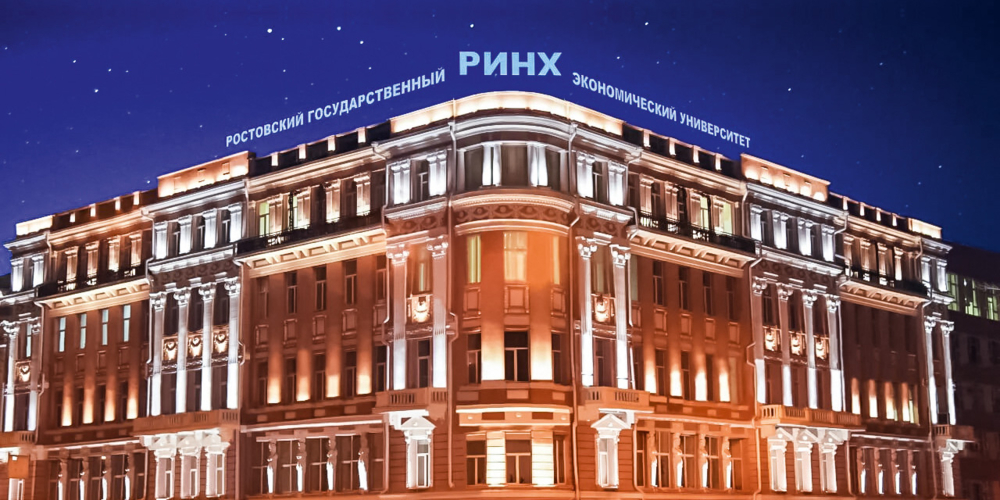 600+
international students from 30+ countries
600+
international students from 30+ countries
A reputable university in the South of Russia that has transformed from a top-notch economic education center into a modern classical university with a focus on integration into the international academic community.
Rostov State University of Economics has extensive experience in teaching Chinese students and developing Russian-Chinese friendship.
Students pursuing Bachelor's and Master's degrees in Foreign Studies take advanced courses on the Chinese language and history, culture, traditions, and the economy of China for their future work. Chinese is also the first or additional foreign language for students pursuing various majors.
Every year the Confucius Institute at RSUE holds HSK|HSKK exams. The university comprises the Head Office of the Rostov Branch of the Russian-Chinese Friendship Society.
rsue.ru
VK – @rsue.rinh
Telegram – @rsue_rinh
Rutube
Tuition fees per year
95,500 – 122,500 RUB
Educational programs
Social Sciences
Economics
Management
Banking and Finance
Commerce
Law
State and Municipal Management
Commodity Science
Youth Outreach Management
Business Informatics
Foreign Studies – East Asian Studies
Journalism
Advertising and Public Relations
Service
Tourism
Mathematics and Natural Sciences
Statistics
Fundamental Informatics and Information Technologies
Engineering, Technology and Engineering Sciences
Information Systems and Technologies
Applied Informatics
Software Engineering
Quality Management
Education and Pedagogical Sciences
Pedagogical Education
Psychological and Pedagogical Education
Special (Defectological) Education
Humanities
I applied through the Russian embassy in Ecuador. The process was difficult because there were many people and few study spots. I had good grades, and I did my best to get a spot. Rostov-on-Don was a clear choice for me. It's all about climate. The university choice was also clear. I always wanted to study at a university for economics, and RINH turned out to be the best one in this field. It provides high-quality education and employs good teachers. I've already made up my mind to embark on Master's studies, work within my degree field, and I want to stay in Russia. During the first year of my studies, I took part in some scientific conferences and projects and educational initiatives, won the contest of research papers and the Moscow International Model UN, and became a laureate of the Russian National Award "Student of the Year 2020" in the Best International Student category. First of all, I am grateful for all these opportunities to my university.
Salma Ramadan
Ecuador. The graduate of the Faculty of Economics and Finance with a degree in World Economy
Admission
You have two ways to enroll at Rostov State University of Economics.
Way 1
Get the Russian Government scholarship
Register and submit the application at the competition website education-in-russia.com. In your application, specify Rostov State University of Economics as your desired place of study
Pass the competitive selection at the Russian Cultural Center in Beijing russianculture.cn/ru/zh/
Get a scholarship and the right to study in Russia for free
Way 2
Apply by yourself on a contract basis
Complete the Russian language course at the Preparatory Department
After you complete the course, send to our email:

a copy of your academic credential with transcript and its translation into Russian
a copy of your passport translated into Russian

Sign the enrollment contract
The admission information in Russian and English
International Office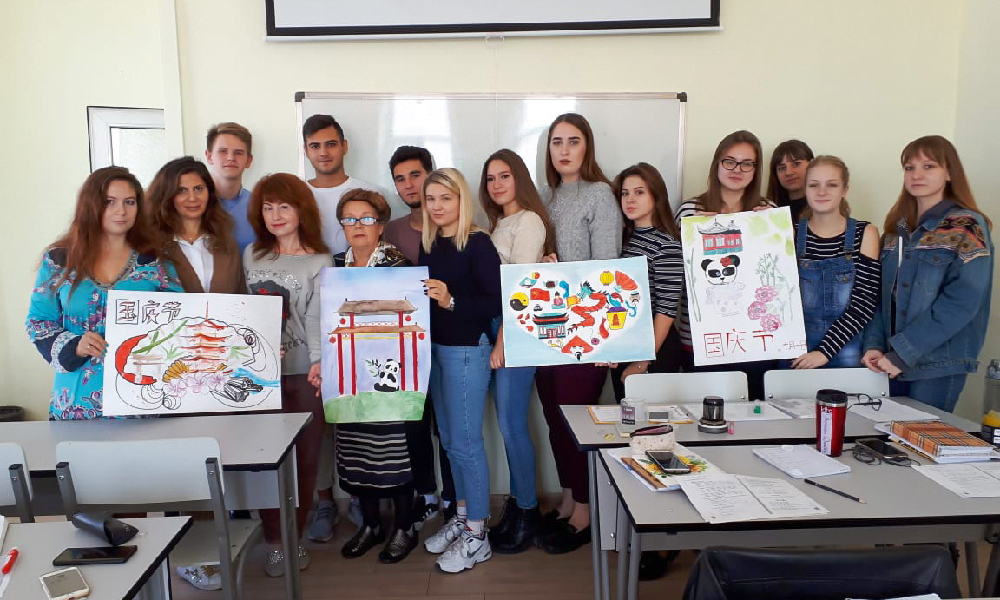 Scholarship Support
The Russian Government scholarship for studying in Russia gives the right to:
study for free
get a basic scholarship covering the dormitory accommodation fees
get a special scholarship for academic, research, sports or public life excellence. Such a scholarship covers all everyday expenses of students
Besides, all students have the opportunity to participate in the competitions held by the university, top banks and companies to get special study grants.
Preparatory Department
International students start studying in Russia with the Preparatory Department offering a special Russian language study program for foreign citizens who want to get higher education in Russia later.
Duration – 9 months (October-June).
Tuition fee – 110,000 RUB
The program also includes Mathematics and History classes and preparation for the entrance exams at the university.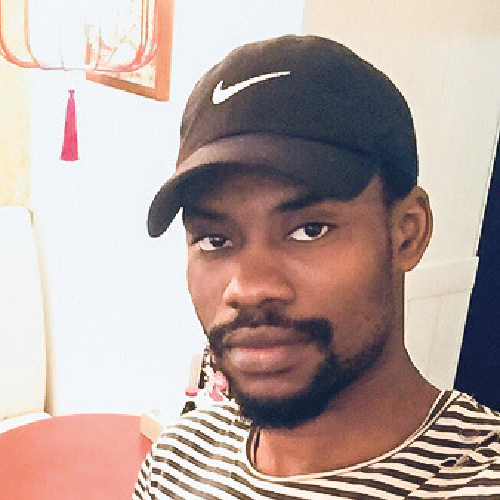 I found out about RSUE (RINH) from my friends and decided to apply on a commercial basis. The staff of the Department of International Cooperation helped me get comfortable at the beginning of my university studies. They are very friendly and communicative people. That's why my adaptation was easy. I like studying at the university. The teachers are always ready to give you a helping hand. The administrative staff is also great. What I like most about my university studies is the teaching method. I can meet and talk to any teacher at the university without worrying about lack of attention. The people are awesome here. I also like my classes, they are always interesting. Definitely, one of the things making RSUE special compared to other universities in Rostov and the South of Russia is that everyone, including students and the Dean's Office, is ready to help you and gladly meets you halfway. And the Department of International Cooperation is one of my favorite university departments. The staff members treat you like their friend and make you understand and feel that they respect you. I want to respect them twice as much for that.
Momoh Abubakar
Nigeria. The second-year Master's student pursuing a degree in World Economy at the Faculty of Economics and Finance
Internships and Employment
Students undertake compulsory internships at the largest enterprises in the city and region.
Besides, students are offered special projects such as project work on companies' orders, studies and competitions to create startup projects, hackathons, and other events.
Full-time international students have the opportunity to work part-time. They do not have to get a special work permit.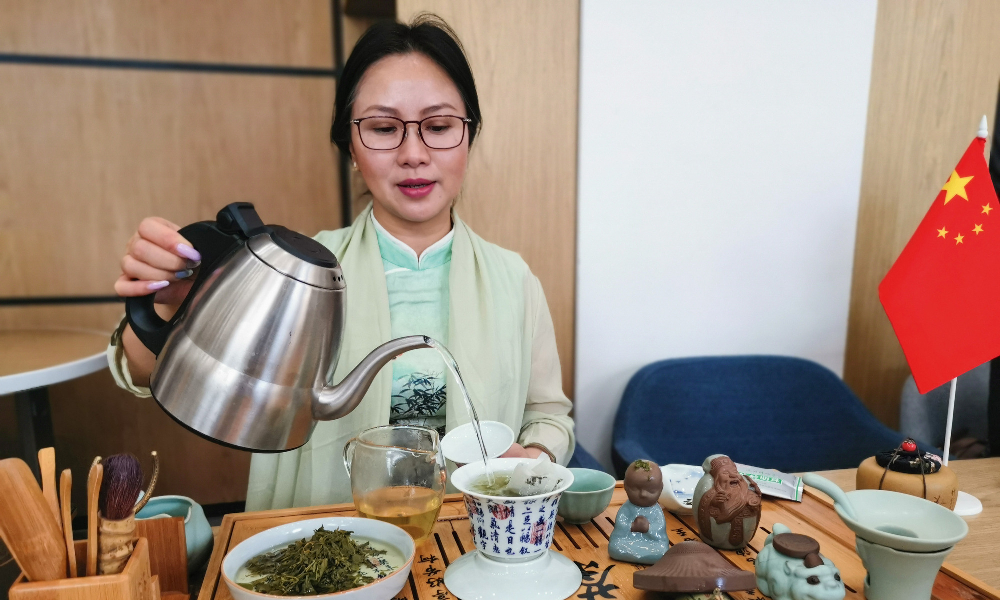 28.04.2023