Russian Foreign Trade Academy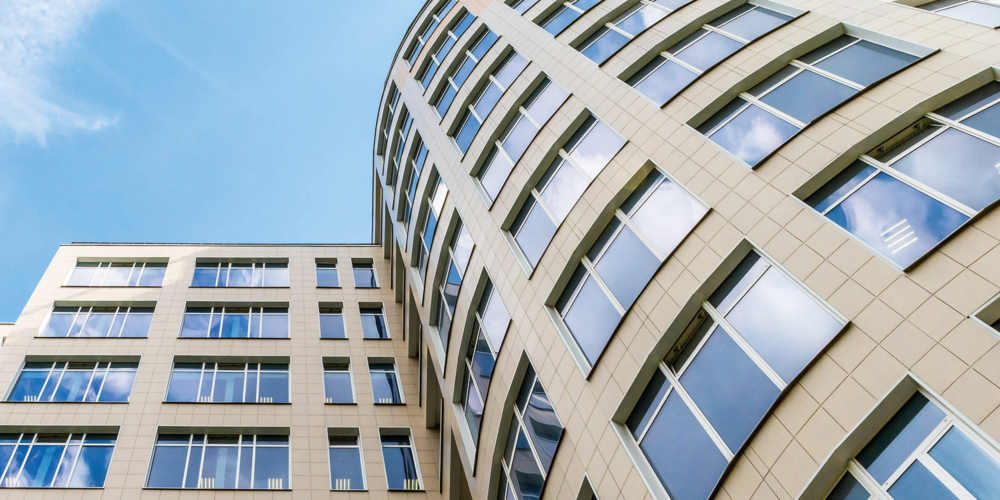 13
foreign languages of instruction
100
international students
13
foreign languages of instruction
100
international students
For more than 90 years, Russian Foreign Trade Academy has been training professionals for foreign economic activity. The Academy graduates become highly qualified specialists in international trade, international finance and international economic law.
www.vavt.ru
VK – @vavt_official
Rutube
Youtube – @vavtmoscow/featured
Tuition fees per year
Bachelor's programs 230,000 – 460,000 RUB
Master's programs 125,000 – 360,000 RUB
PhD programs 100,000 – 400,000 RUB
Aspects of admission
State-funded places
Citizens of the CIS countries and other foreign countries can apply within the Russian Government quota, filling the application form on the website education-in-russia.com. Applications are reviewed and candidates are selected by the foreign representative offices of Rossotrudnichestvo (the Russian House).
Fee-paying places
When applying for Bachelor's programs, foreign nationals take two online exams in the Russian language and foreign language.
The language of instruction is Russian
Applying for contractual form of education
Admission Office
Tamara Salnikova,
Assistant of the Rector for Academic Affairs
+7 499 143-12-79
+7 910 455-70-28 WhatsApp, Viber, Telegram
TSalnikova@vavt.ru
Aspects of studies
Bachelor's programs provide for compulsory learning of two foreign languages. The Academy students are offered such languages as English, French, German, Spanish, Italian, Portuguese, Chinese, Korean, Turkish, Hindi, Arabic, Farsi, Vietnamese.
Thanks to a wide range of international contacts, students have the opportunity to pursue double degree programs and academic mobility programs and undertake study placements at the universities in Kazakhstan, Uzbekistan, China, Vietnam, Turkey, India, Mexico, and other countries.
The Academy offers business education programs, including continuing professional education programs and MBA programs.
Preparatory courses for foreign nationals
Knowledge upgrade and preparation for admission to Bachelor's and Master's programs
Adaptation to life and study in Russia
10% tuition discount for students who complete the program with flying colors
The opportunity to take entrance exams (Russian and foreign languages) in a distance format for those applying for fee-paying places in Bachelor's programs
If students do well in the program, they get a course completion certificate
Subjects
Russian Language
English Language
Duration: six months, one year
Tuition fees: 100,000 – 200,000 RUB
Educational programs
Bachelor's programs
Economics
Global Economy
Commercial Policy
International Cooperation with China
Global Economy and Media Business
Finance and Credit
International Finance
Financial and Trade Regulation of International Business
Management
Management of Foreign Economic Activity
Corporate Management in International Business
International Management in International Business
State and Municipal Management
International Project Management
Law
Legal Regulation of International Business
International Economic Law
International Law with In-Depth Study of a Foreign Language and European Organizations Law
Master's programs
Economics
Foreign Economic Activity
Finance in International Business
Financial Tools to Support Export Business
International Economics
Finance in International Trade
Foreign Economic Activity in Knowledge-Intensive Technologies
Management
Logistics in Foreign Economic Activity
International Business
Management in Foreign Economic Activity
International Marketing
Marketing Management
Law
Legal Regulation of International Business
Legal Regulation of Export and Import
International Economic Law
Advantages
A chamber higher education institution ensuring an individual approach to each student
Compulsory learning of two foreign languages for Bachelor's students
Ample internship and employment opportunities for students and graduates
Students' engagement in the learning process by way of holding practical events such as international student contests, international projects, and others
Modern facilities and resources
An eventful student life
Infrastructure
The Academy has a modern campus in Moscow
Educational buildings
Dormitory
Sports and fitness center with a swimming pool and fitness and game rooms
Library with a reading room and self-study areas
Internship and career
The Academy cooperates with 100 partner companies on student internship and graduate employment.
The Academy assists students in searching for internship places as part of their learning process as well as in their subsequent employment.
After obtaining high-quality education in foreign economic activity, graduates of RFTA of the Ministry of Economic Development of Russia work for federal agencies, state corporations, trade promotion offices as well as major private Russian and foreign companies in Russia and abroad and hold leadership positions there.
30.03.2023