Russian State University named after A. N. Kosygin. Admissions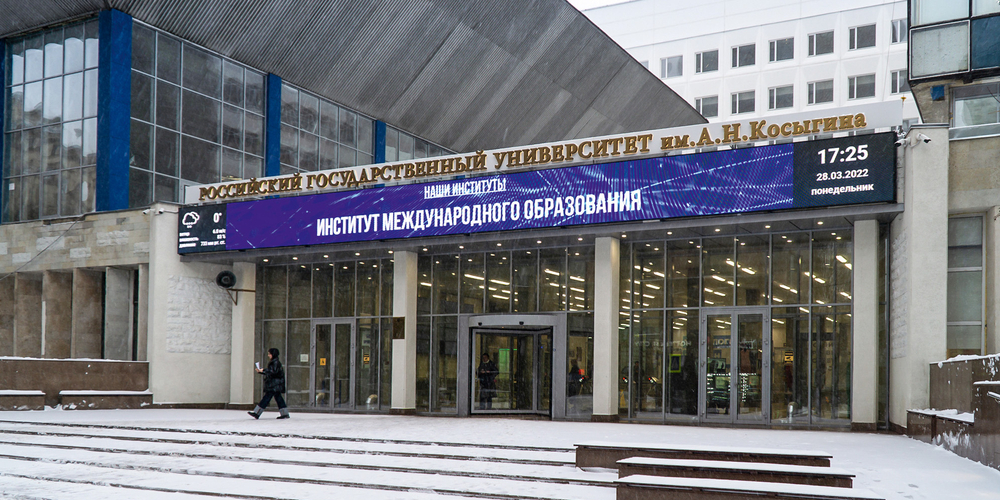 18
PhD and apprenticeship programs
1,000+
international students from 75 countries
18
PhD and apprenticeship programs
1,000+
international students from 75 countries
A multidisciplinary research and education center with high potential and a flexible lifelong learning system. Technologies.Design.Art is a triunity containing the concept of developing the professions of the future.
5 secondary vocational education programs
1 gymnasium (university-preparatory school)
1 college
2 branches in Tver and Novosibirsk
Virtual Doors Open Day
Fields of study and majors
Campus
kosygin-rgu.ru
VK – @rsukosygin
Tuition fees per year
Bachelor's programs 99,000 – 373,200 RUB
Specialist's programs 198,000 – 373,200 RUB
Master's programs 150,000 – 450,000 RUB
PhD programs 300,000 – 315,000 RUB
Apprenticeship programs 440,400 RUB
Preparatory faculty for international students 160,000 RUB
Admission
State-funded places are available for citizens of Belarus, Kazakhstan, Kyrgyzstan, and Tajikistan. Applicants from other countries can qualify for free tuition according to the documents confirming their compatriot status as well as within the quota.
Foreign citizens staying outside Russia may be allowed to take entrance exams online according to the decision of the admission office.
All documents (identity documents, academic credentials, and others) must be translated into Russian in accordance with the established procedure. If necessary, the document must be apostilled, undergo consular legalization, or have an education level recognition certificate.
State-funded places
based on the results of the Unified State Exams, the university's internal exams, Olympiads (on equal terms with Russian citizens)
within the Russian Government quotas
Fee-paying places
Fields of study
Creative disciplines – Design and Art
Engineering and Industrial Sciences
Social Sciences and Humanities
Pharmacy – starting from 2021
Admission Office
+7 495 951-31-48
+7 495 811-01-01, ext. 1300
priem@rguk.ru
VK – @prkommgudt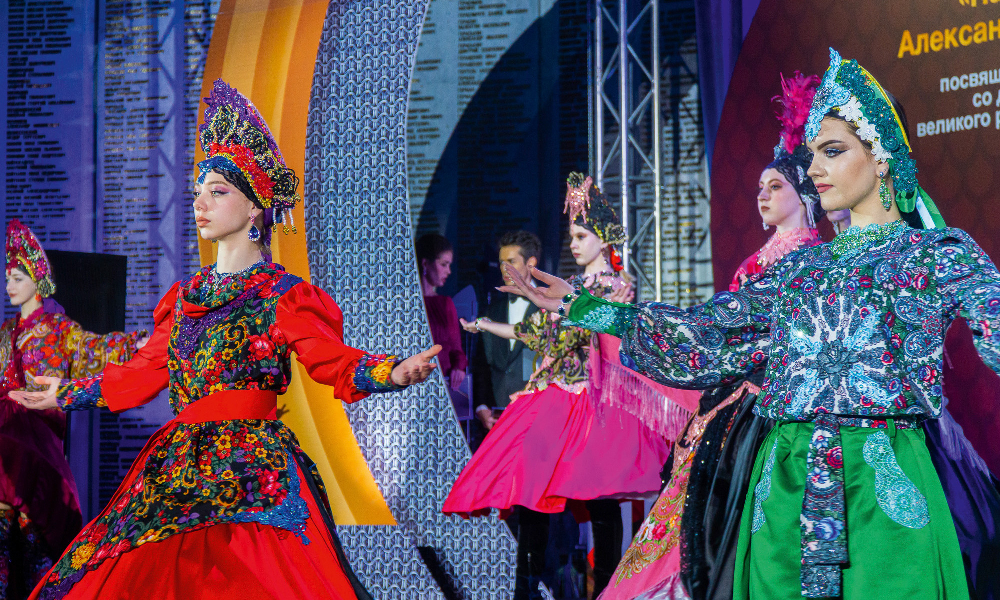 Preparatory faculty
Study areas: humanities, economics, engineering and technology, medicine and biology, natural sciences
Duration 10 months
Classes are conducted offline and online
Groups include 8-12 students
The course program is suitable for foreign nationals with any level of Russian language proficiency.
Attendees immerse themselves in the Russian language, culture and traditions and prepare for the state certification exam TORFL-1.
Upon completion of the Preparatory Faculty, students continue their education at Russian universities.
I was afraid that I wouldn't be able to master Russian. The teachers at RSU named after A. N. Kosygin inspired and supported me. It took me three months to learn to write, read and speak Russian. My studies were awesome. I like RSU named after A. N. Kosygin and highly recommend this university!
Md Ashraful Islam Emon -
Bangladesh
International cooperation
Over 70 agreements and contracts with universities and organizations of other countries
Teacher and student exchange programs
Research cooperation
Joint educational programs
4 joint degree programs with Tashkent Institute of Textile and Light Industry, Uzbekistan
Institute of International Education
Registration and visa assistance
Invitations to enter Russia to study
International cooperation and internships
Director
Tatiana Kolyadina
+7 495 811-01-01, ext. 1495
imo@rguk.ru
priem@rguk.ru
VK – @imorguk
www.imo-rguk.com
Thanks to RSU named after A. N. Kosygin, I can speak Russian that helps me live and study in Moscow. When I studied at the preparatory faculty in Moscow, I found out a lot of new things about the capital of Russia and met new interesting people.
Dương Thủy Khánh -
Vietnam
Opportunities
Students pursue education, innovations, research and art, take an active part in research conferences, fashion shows, design original products, set up their own art exhibitions.
The university holds annual creative events such as the all-Russian design festival "Point RU," international competition for footwear and accessory designers "Shoes-Style," and others.
Among the university teachers are world-famous designers such as Vyacheslav Zaytsev, Valentin Yudashkin, Elena Teplitskaya, Alexander Vasilyev.
Career center
The list of job openings
Information about possible internships and work placements
Events fostering competencies and skills
Advice on personal development in the professional sphere
90% of graduates are employed
VK – @careerrsu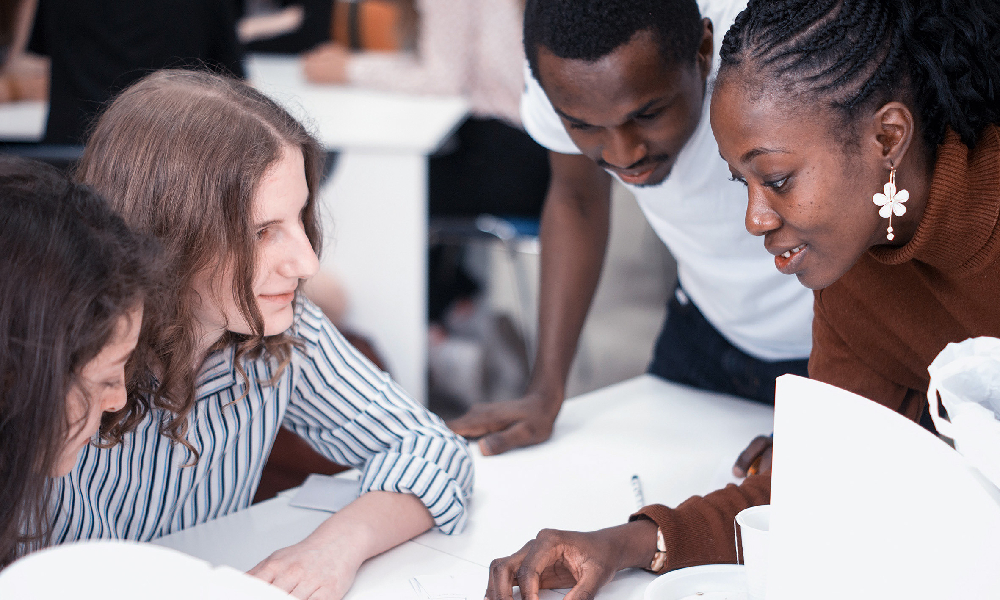 Nguyễn Thi Yen, Vietnam
When I study far from home, I get new impressions. I had no my family next to me, but the university staff members were responsive and my new friends helped me.
It was great to study here!
Li Ha Chang, Vietnam
Despite online learning, I felt that my teachers at RSU named after A. N. Kosygin were enthusiastic, committed and patient.
Studying at the university was really unforgettable for me.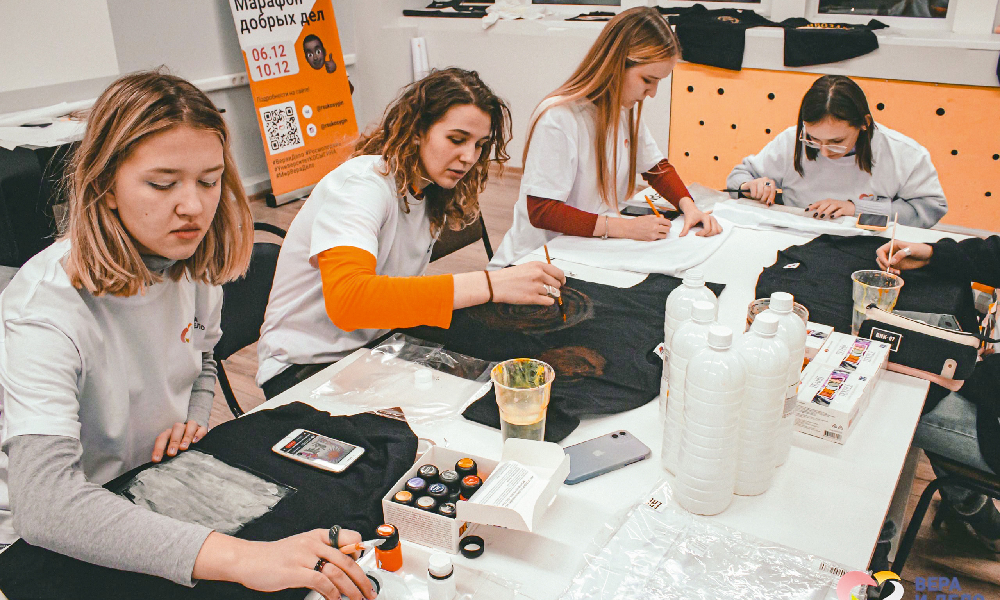 14.04.2022