Saint Petersburg State University of Aerospace Instrumentation. Admission Of Foreign Citizens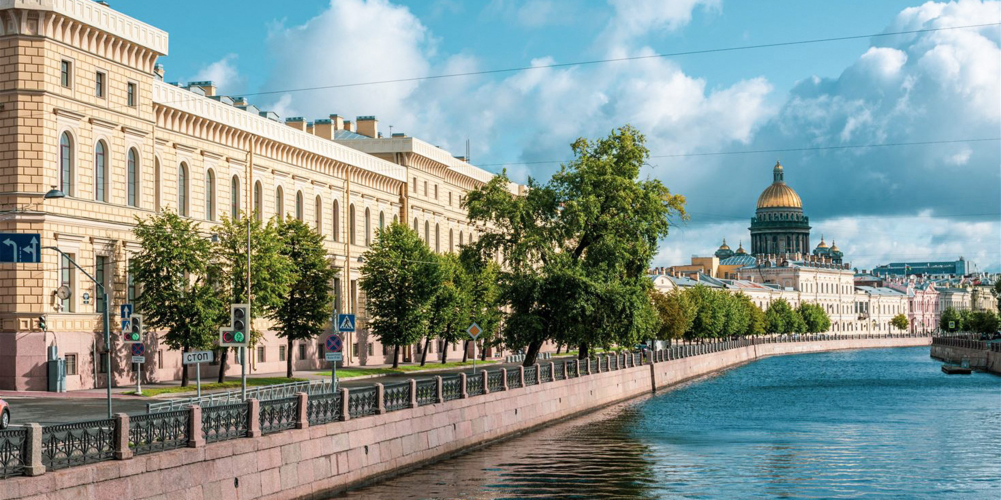 10
institutes and faculties
84
Bachelor's, Specialist's and Master's programs
9
secondary vocational education programs
1,000+
international students from 29 countries
10
institutes and faculties
84
Bachelor's, Specialist's and Master's programs
9
secondary vocational education programs
1,000+
international students from 29 countries
SUAI is one of Russia's and the world's leading academic organizations in the field of aerospace systems, control systems, state-of-the-art educational technologies. The university trains specialists in various areas of engineering and also adopts a new model of engineering education.
SUAI is the national leader by the number of professions of the future being created and WorldSkills and FutureSkills competencies being implemented.
Artificial intelligence, cloud technologies, BigData, Internet of Things, unmanned aerial vehicles, robotics are the priority areas of the university's scientific development.
new.guap.ru
VK – @guap_ru
Telegram – @new_guap
Tiktok – @guap.ru
Rutube.ru
Tuition fees per year
240,000 – 294,000 RUB
Enrollment campaign
Create Applicant's Personal Account at priem.guap.ru
Fill in the application form, sign the personal data processing consent and the enrollment consent
Upload your passport and academic credentials with certified translation into Russian
Take online entrance exams in your Personal Account

Bachelor's programs
Engineering: Russian language and mathematics, tests
Humanities: Russian language and mathematics/foreign language (elective), tests
Master's programs
Major subject exam – test

Sign the paid educational services agreement
Applicant's Personal Account
Admission information
Apply to the First Aerospace University
Admission office
Modern training facilities
Engineering school
Professional competence development center
Specialized departments of leading enterprises
State-of-the-art laboratories
Research and exhibition center
Promising fields of study
Information Systems and Technologies
Software Engineering
Bioengineering Systems and Technologies
Technical Operation of Aircraft and Engines
Control in Engineering Systems
Technology of Transport Processes
Innovation Studies
Management
Law
Linguistics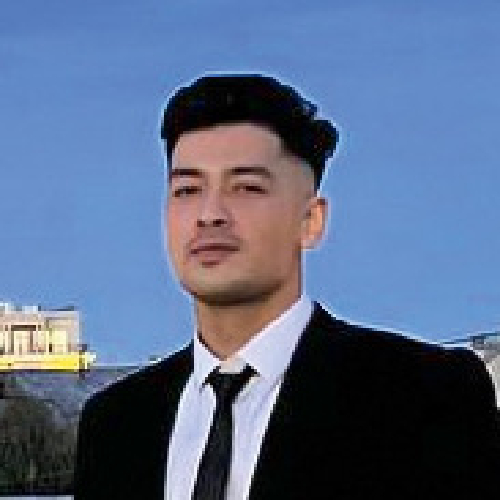 Studying at Saint Petersburg State University of Aerospace Instrumentation made only good impressions on me. The standards of teaching all the subjects, both major and basic, were very high. Our teachers are not only highly qualified specialists in their fields but also interesting people ready to share their life experience. Also, I'd like to mention the attitude of the international department staff members who treated us like their children, solving all our problems and loving us without condition. The university held plenty of extracurricular activities such as sports events, intellectual competitions, talent shows, Mister and Missis SUAI, visits to museums and theaters, and many others. I've never regretted having traveled over 5,000 km and joining SUAI. I feel infinite gratitude and have warm memories!
Azizbek Matniyazov
Turkmenistan
Embedded data processing and control systems
Master's program in English
Two-year research
Exchange semester
Summer internship
Embedded computer systems are a mass high-technology market of information and computer technologies, the most competitive area of cutting-edge R&D.
You can find embedded systems everywhere: from smartphones to cars, from aircraft and spacecraft to medical equipment, from smart house to intelligent transportation systems.
Students usually choose project themes in the following research areas:
Communications protocols of airborne equipment
System modeling and checking
Embedded systems design
Embedded systems software development
Airborne equipment analysis and upgrade
Video processing
Heterogeneous computing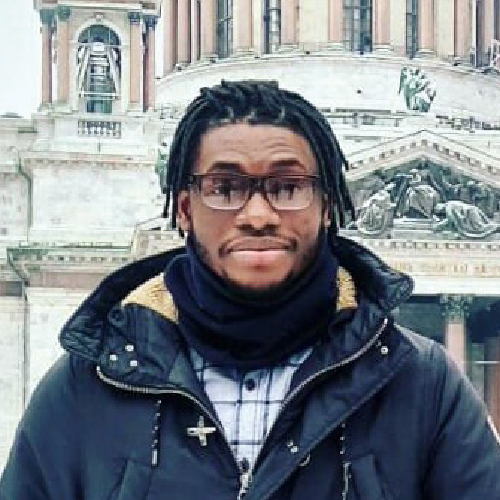 Studying at Saint Petersburg State University of Aerospace Instrumentation was the best experience in my university life. I earned a Bachelor's degree in technical operation of aircraft electrical systems and attitude and heading reference systems. After graduation from SUAI, I entered École nationale de l'aviation civile (Toulouse, France), the first aviation school in Europe. It's where I undertake a study placement to earn a degree in civil aviation engineering in the field of avionics. SUAI gave me the skills and knowledge I needed to progress in the field of international aeronautics. The university teachers and administration get on very well with students. The university does its best to help students succeed! I can recommend SUAI, and this major, in particular, to everyone who wants to build an aeronautics career.
Ibrahim Caba
Côte d'Ivoire
25.08.2022