Siberian Federal University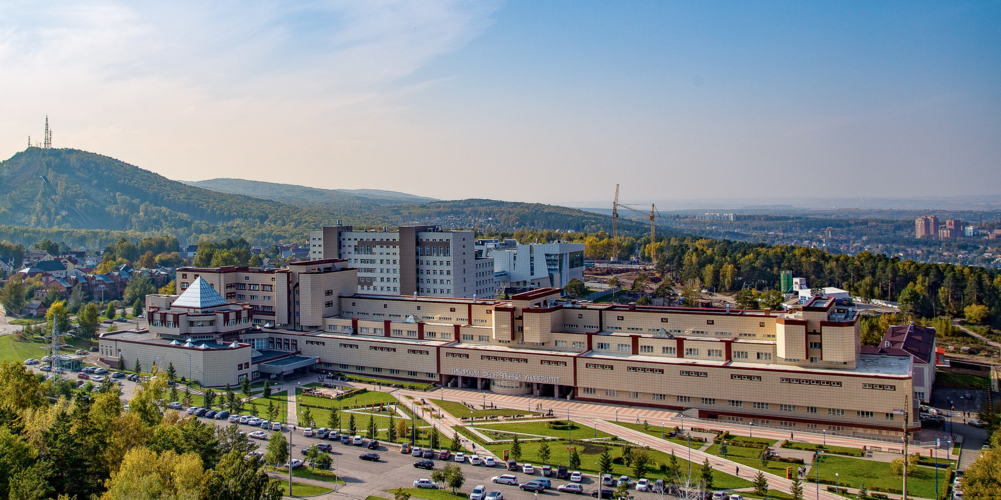 3
English-taught Master's programs
1,000+
international students from 45 countries
3
English-taught Master's programs
1,000+
international students from 45 countries
Document submission
Bachelor's programs June 20 – August 11
Master's programs July 3 – 28
PhD programs June 26 – September 25
To be eligible for a quota place to study at SibFU, Chinese citizens should:
Become a winner or prize-winner of the International Olympiad organized by the Global Universities Association: od.globaluni.ru
Take part in the competitive selection to get the Russian Government scholarship
You can apply for the Russian Government scholarship (quota) every year from October to February at education-in-russia.com
www.sfu-kras.ru
VK –@dovuz_sfu
Telegram – @dovuz_sfu
Tuition fee per year
155,000 – 550,000 RUB
Entrance exams
In person (computer-based tests)
Online (computer-based tests)
Applicants take additional (creativity and professional) exams in person.
Tips from the Admission Office
Believe in yourself and don't worry!
Figure out what you are good at, what qualities and skills you have, and place emphasis on them
Try to speak more Russian
Make sure you prepare the package of documents required for admission with utmost attention
SibFU International Student Recruitment Office
admission@sfu-kras.ru
+7 391 206-27-79
+7 950 971-22-06
VK – @internationalsibfu
Telegram – @SibFU_admission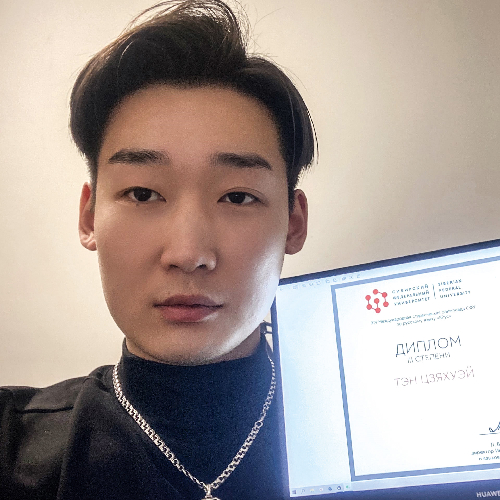 I came to SibFU because my family wanted me to study here. My uncle works in this city. I've been living in Russia for almost five years. I study quite well, despite some difficulties with learning Russian (mostly grammar). I like a friendly and quiet atmosphere at the university. Our teachers support us and make course content comprehensible, which helps us (foreign nationals) study at our own pace. I've gained experience of living in a foreign country and met my love. And I hope that I will stay in Russia to work and live because I love this country and its people.
Ten Chiahui
China. The fourth-year student
Studies
The most popular study programs among students from China are:
The classes for Chinese students are conducted in Russian, but this is not a big deal because students complete the Russian language course before applying for a degree program.
While pursuing their degree programs, students can be formally employed in the Russian Federation.
As the Krasnoyarsk Territory is an industrial region, Krasnoyarsk has the major enterprises specializing in metal, oil and gas extraction and processing. That is why students can undertake internships at top enterprises such as Rosneft, Gazpromneft, Krastsvetmet, Sberbank, and others if they pursue a relevant field of study.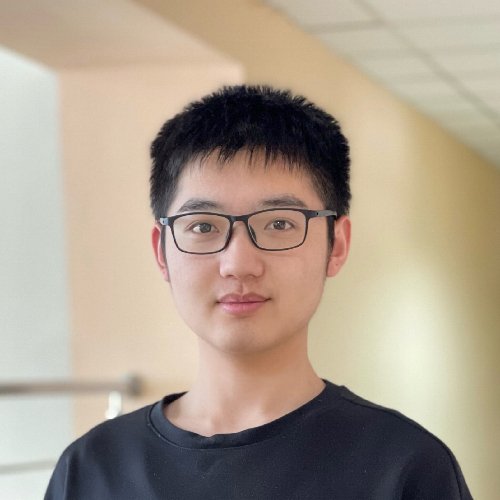 I chose SibFU because this university is included in the global rankings. I liked Siberia and its beautiful landscapes, despite its cold winter. I liked Russian people and their friendliness and enthusiasm towards foreign nationals. I advise everyone coming to Russia for the first time to learn Russian and get acquainted with Russian culture because this will facilitate their adaptation and integration into the local community.
Zhang Yuhao
China. The second-year student
The Pre-Admission Russian as a Foreign Language (RFL) Department for International Students
The course of Russian as a Foreign Language
Study areas:
Humanities
Natural Sciences
Economics
Engineering and Technology
The Pre-Admission Department attendees are members of the Russian Club. They go on sightseeing tours around Krasnoyarsk and to the Stolby National Nature Reserve, go to the theater and the Christmas ornaments factory, and participate in other cultural and educational activities.
After completing the preparation programs, foreign citizens obtain SibFU preparation program completion certificates and have the opportunity to take a Russian proficiency test at the Siberian Regional Center for Training and Testing of Foreign Citizens which operates at the university.
118 students and attendees from the People's Republic of China at the Pre-Admission Department
Students master Russian in an interesting way as the teachers use various applications, websites and games to make classes interactive and entertaining. When grouping students, the teachers try to target the countries where students come from, that is why students from China usually study Russian together with their compatriots.
Learning a foreign language is always difficult. Learners have problems with grammar and pronunciation. But if you constantly practice the language, these difficulties disappear. So, don't be afraid to talk to Russian students, the more so as there are many students at SibFU who study Chinese and are ready to practice the language with native speakers.
One-year course
Duration: September 2023 – August 2024
Tuition fee: 150,000 RUB
Summer course
Duration: 2 months, July 1 – August 31, 2023
Tuition fee: 40,000 RUB
Arrival
Upon arrival in Krasnoyarsk, students are met by the staff members of the SibFU Department of Socio-Cultural Adaptation. They help students check in at the modern dormitories as well as get mandatory health insurance and prepare documents for migration registration to extend their initial entry visa.
Adaptation
As the university has a lot of Chinese students, they support each other while studying. Moreover, numerous events organized by the Department of Socio-Cultural Adaptation and the Department of Russian as a Foreign Language help students adapt to life in the city and at the university and get acquainted with Russian culture and traditions.
28.04.2023