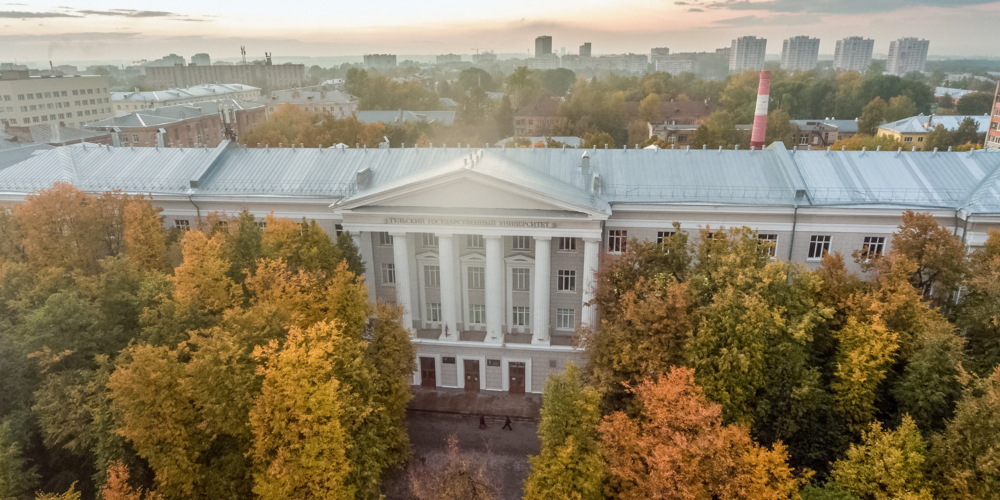 1,300
International Students
1,300
International Students
Tula State University (TulSU) is one of the largest universities in Central Russia and the leading scientific and educational center in the Tula Region. The university graduates are sough-after and top-notch young specialists highly valued by employers in the region and throughout Russia.
TulSU offers a full range of education programs:
49 Bachelor's Programs
45 Master's Programs
14 Specialist's Programs
53 PhD Programs
24 Medical Residency Programs
5 Secondary Vocational Education Programs
Infrastructure
18 Educational Buildings
TulaTECH Research and Education Center
8 Scientific Laboratories
Environmental Monitoring Center
Engineering Center of Composite Materials
14 Student Dormitories
Fitness Centers
Stadiums
Swimming Pools
Kindergarten
Medical Clinical Center
Training and Health Center on the Oka River
tulsu.ru
VK – @newstulgu
Telegram – @tulauniversity
Tuition fee per year
111,900 – 235,000 RUB
Admission
The application process for the academic year 2023/2024 starts on June 20, 2023.
TulSU offers Chinese citizens a wide range of educational programs, including programs taught in English, in engineering, mining and construction, computer science, IT, natural sciences, economics, law, social sciences and humanities, and medicine.
You can find detailed information on the educational programs, admission requirements, tuition fees and useful contacts on the official website of the TulSU Admission Office.
NB! Academic credentials issued in China are valid in Russia without any follow-up actions.
The main language of instruction at TulSU is Russian. However, the educational program in Economics fully taught in English can be of interest to applicants from China.
How to enroll
On a contract basis. The number of commercial places for Chinese citizens is not limited
On a state-funded basis. There are 250 state-funded places (quotas) for international students. You can choose one of the ways to enroll in a state-funded place:

Pass the competitive selection at education-in-russia.com to get the Russian Government scholarship
If your goal is to get engineering and technology education, you can enroll in a state-funded place at university through participation in the Physics Olympiad "Levsha's Followers"
Contacts
foreign@tsu.tula.ru
+7 906 623-30-77 WhatsApp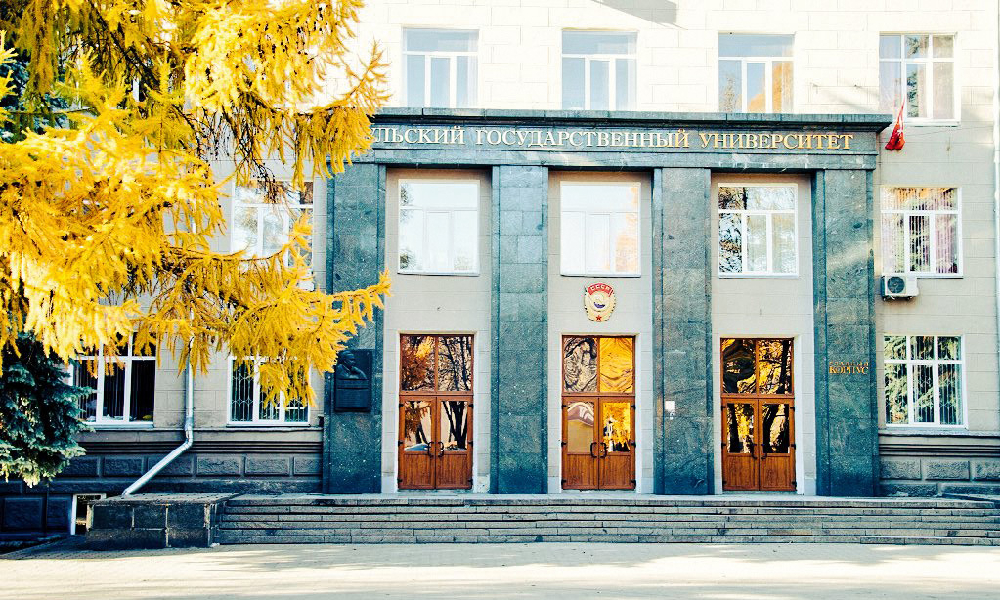 Preparatory Faculty
The university provides the opportunity to take a pre-university Russian language program for those Chinese applicants who do not speak Russian.
The major study areas of the program are:
Engineering
Economics
Humanities
Natural Sciences
Medicine and Biology
Classes can be conducted both offline and online (6-10 months).
On applicants' request, individual or group Russian language courses are available.
Like Chinese, Russian is considered one of the most difficult languages to study. Grammar, spelling, punctuation, declensions, moods, and a great number of exceptions – all of this inevitably becomes confusing for foreign nationals. However, taking a pre-university program at TulSU in small groups in the extremely international and friendly environment relieves primary stress, as a rule. Moreover, the program places emphasis on the development and consolidation of phonetic and communication skills.
NB! After Chinese students complete the pre-university Russian language program and are enrolled in the first year at TulSU, they get the opportunity to find employment while studying.
Tula State University regularly organizes and holds:
Summer and winter schools on various areas of knowledge (in Russian and English)
International Summer School on the Russian Language, History and Culture
Summer school on project management, startups and entrepreneurship (in Russian and English)
Programs of student exchange with partner universities in the "International Semester" format
Adaptation
Moving to a new country to study for a long time is always stressful. TulSU specialists hold a broad range of activities to make the process of adaptation and integration into the university community as easy as possible:
Meeting at the airport and transfer to the university
Assistance in finding accommodation and solving any everyday problems
Psychological support helping students not to feel lonely in the large multicultural environment
Maintaining a healthy psychological climate in student groups
Working with foreign compatriot associations
Assistance in undergoing a medical examination and receiving medical treatment
The university holds numerous conferences, exhibitions, festivals, forums dedicated to colorful national holidays, interaction between various cultures and creativity uniting the peoples of the world.
Such an eventful extracurricular program greatly facilitates foreign nationals' adaptation to the study and living environment in Russia and helps unleash their scientific and creative potential.
Special emphasis is placed on international students' adaptation to life in the city of Tula. As one of the oldest Russian cities, Tula is rich in various architectural monuments. Today Tula is called "the third museum capital of Russia." It boasts a lot of historical and cultural sights as well as creative spaces. It is Tula that gave great writer Leo Tolstoy to the whole world.
28.04.2023