The university is a Space of Unlimited Opportunities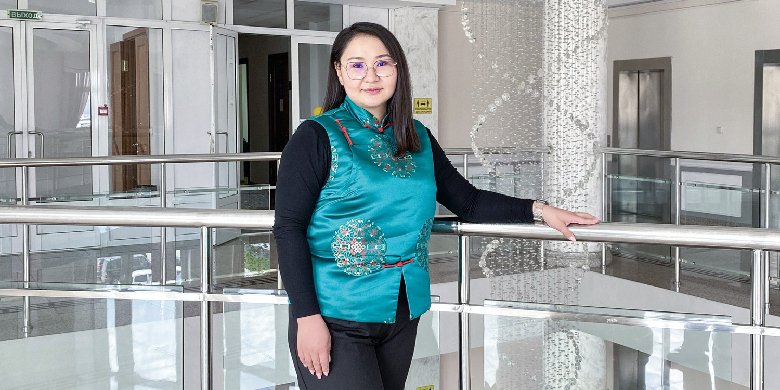 We keep familiarizing our readers with the international graduates of Russian universities whose stories can become a source of useful information for those who are still planning their career. Today our guest is Davyd Mungushagai, a graduate of the Institute of Economics and Management and the Institute of Oriental Studies of Banzarov Buryat State University.
I think that the start of my success as Managing Director at the foreign-owned company in Mongolia is directly associated with my studies at Buryat State University. The point is that senior Bachelor's students at BSU have the opportunity to obtain a second qualification if they are full-time students.
At a certain point, I felt I was lagging behind my peers and I had to study more and develop faster. Thinking about the opportunity to get a second qualification, I came to the conclusion that this was an excellent opportunity. Indeed, it could give me an extra edge after graduation in the future.
So said so done. Studying full time in the State and Municipal Management program at the Institute of Economics and Management, I studied by correspondence at the Faculty of Law as well. So, I managed to successfully complete two majors at once and prove myself as a bright and active student.
I am interested in Russian, Mongolian and Chinese academic literature dedicated to international relations and regional studies. I took an active part in the scientific, social and cultural and creative life of the university. I consider this stage of my student life one of the most important for my development as a specialist.
At that time, I participated in the regional and all-Russian student and research conferences and won the international and regional contests in Mongolia and the Republic of Buryatia. Besides, I helped to organize the meetings with the delegations of Mongolian universities.
The international student support system created at Buryat State University engages students in the learning process to the fullest extent and encourages them to study better and learn more. The most successful students can pursue their Master's degree on a state-funded basis.
PhD degrees are also available to those who strive to pursue science. At the moment, I am a third-year PhD student specializing in Political Sciences and Regional Studies under the supervision of Associate Professor, Doctor of Political Sciences Vladimir Rodionov.
I am grateful to Banzarov Buryat State University and can call it my second home with full confidence. I can safely say to everybody who is choosing their future, profession and university now that Buryat State University will help you become a top-notch specialist and professional!
01.09.2023