University of Management "TISBI". Acquaintance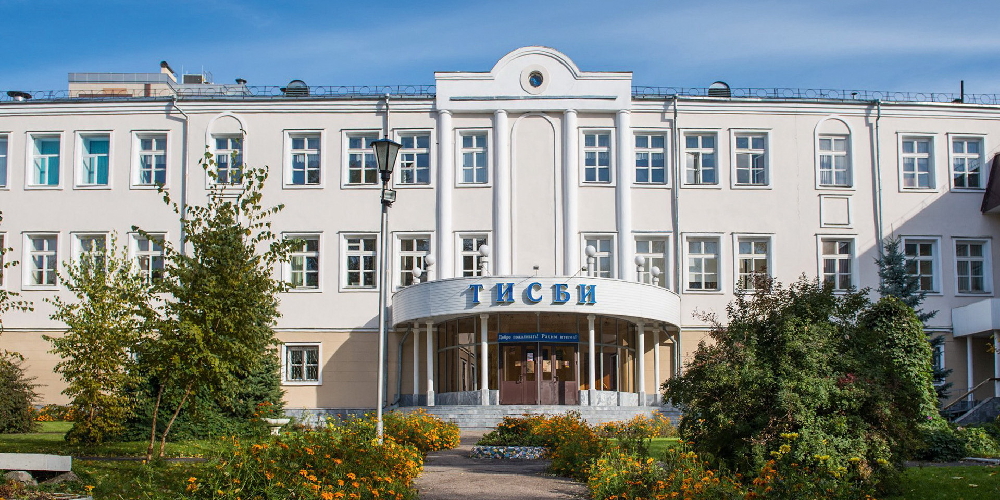 7
secondary vocational education programs
80
continuing professional education programs
10,000
students, including 137 international students
7
secondary vocational education programs
80
continuing professional education programs
10,000
students, including 137 international students
The first private state-accredited university in the Republic of Tatarstan. It trains legal experts, software engineers, HoReCa specialists, economists, international cooperation specialists, managers, youth outreach specialists, educational psychologists, pre-school teachers. Founded in 1992.
Every year the university ranks among the Top 100 Russian universities according to the Ministry of Science and Higher Education of the Russian Federation.
Faculties
Economics
Law
Humanities
Management
Information Technologies
VK - @universitytisbi
Instagram - @universitytisbi (Meta is recognized as an extremist organization in Russia)
Facebook - @UniversityTISBI (Meta is recognized as an extremist organization in Russia)
Infrastructure
3 educational buildings in the center of Kazan, dormitories, TISBI hostel
Legal clinic
Volunteering center, charity fund
Psychosocial support center
Student creativity center
TISBUSINESS Student Entrepreneurship Center
TISBI Bars sports club
College
TISBI hostel is located in the quiet historic center of Kazan. The hostel building is surrounded by lots of architectural monuments and places of interest. Parks, garden squares, museums, cafés, and restaurants are within walking distance. You can get to any place in the city by metro, bus, trolleybus, or streetcar.
Tuition fees per year
specialist's programs ≥ 92, 000 RUB
bachelor's programs ≥ 87,400 RUB
master's programs ≥ 87,400 RUB
Inclusive education
The region's only university that persistently works with people with disabilities. Inclusive education is the university's calling card.
Classrooms, common areas, and a number of training programs are adapted for students with disabilities. They have an unhindered access to the main campus and adjacent territory
The university actively implements and develops professional education programs for the deaf and hearing impaired. The technology of distance learning education for the deaf according to higher professional education programs was recognized as unique
International cooperation
18 foreign universities, research and education centers and companies from 14 countries
Internships and study and work placements
Programs for international cooperation in education, science and culture
Participation in joint educational programs of ERASMUS, ERA NET Rus Plus
Cooperation with UNESCO and representation of interests of such international organizations such as FISU
Semester, summer/winter schools
TOEFL ad IELTS preparation courses
Double degree programs
Bachelor's, master's programs, University of the Potomac, USA
Bachelor's programs, South-Eastern University of Applied Sciences XAMK, Finland
Academic exchange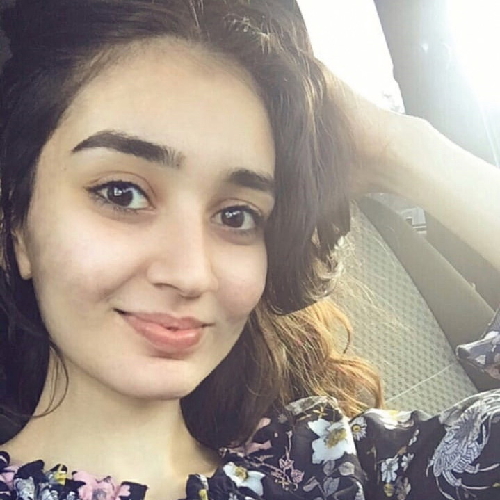 I am finishing my studies at the University of Management "TISBI," I'd like to say that our university teachers are kind and supportive, which is important nowadays. When I was transferred to TISBI, I joined the best group in the whole batch. I used to study at two other universities and can say that I like TISBI best. In the beginning, the dress code was a great surprise to me and even made me angry. But then I realized that this dress code was a great advantage and kind of perk, on the contrary. Indeed, such "perks" educate and discipline students and even develop a taste for classic style! I'm grateful to this university for everything, and I am moving forward with confidence!
Aziza Jullieva
Turkmenistan. Fourth-year student
International student adaptation
Academic, medical, psychosocial and socio-cultural adaptation
Extracurricular activities
Required advisory support
Visa and migration support for international students
The University of Management "TISBI" provides fundamental training for IT specialists in the following areas: data transmission networks, cybersecurity, programming, system administration, Internet of Things.
Students of the Faculty of Information Technologies have a unique opportunity to study at CISCO Networking Academy for free and obtain an international certificate.
TISBI graduates hold key positions at ministries and government agencies, major corporations, take an active part in the region's social and creative life, successfully run their business.
Young specialists work or continue their studies abroad:
Ruslan Kabirov, a graduate of the Faculty of Humanities, is Plenipotentiary Representative of the Republic of Tatarstan in Turkmenistan
Sofia Nikolaeva, a graduate of the Faculty of Humanities, is a staff member at the aircraft maintenance services company in the UAE
Petr Malakhaltsev, a graduate of the Faculty of IT, completed his Master's degree at a Hungarian university after finishing his Bachelor's degree in Kazan
Gusel Nurieva, a graduate of the Faculty of Humanities, completed the course of study under a grant program in Turkey
I am so happy to study at the University of Management "TISBI" as I had heard about it long before I came to Russia. I like our university staff because they are very friendly. The dean's office members always help me. Our group is very united. Such a great environment helps me do well in my studies in a foreign country.
Hamza Karim Mahmud Mustafa Refay
Egypt. First-year student
TISBI Recruitment Agency
Provides communication between graduates and employers, monitors the job market, and holds a number of career guidance events aimed to promote effective employment:
tours to the republic's enterprises and top organizations
meetings with top managers and practical experts
presentations and master classes from international companies
Gives individual consultations on personal development, career guidance, employment, and career development. Specially designed workshops help acquire job-seeking skills, develop a career growth strategy, overcome a psychological barrier while dealing with prospective employers
30.06.2021