Ural State University of Economics. Admissions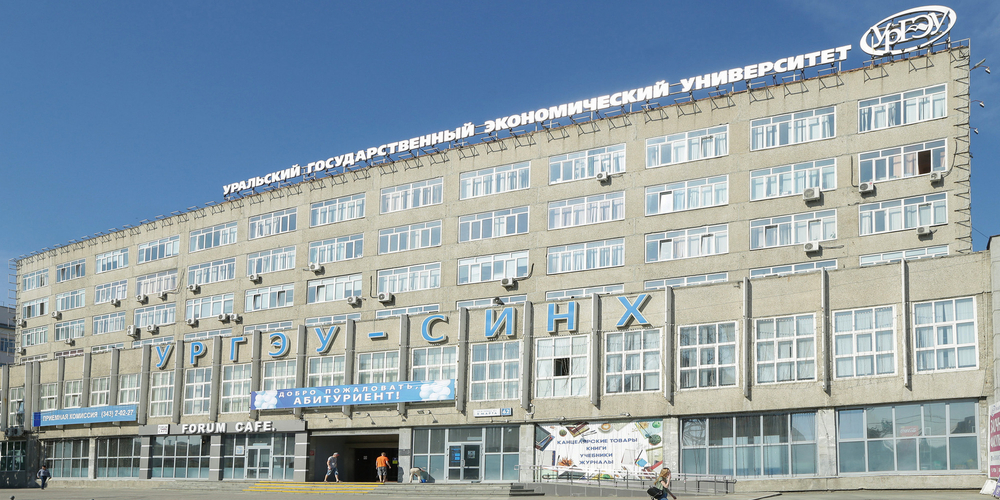 USUE is one of the leading multidisciplinary Russian universities for economics. It has been successfully developing the intellectual elite for economics, finance, management, trade, and other areas for over 55 years.
2 500+ international undergraduate, Master's, PhD and doctoral students from 60 countries
Institutes
Digital Technologies of Management and Information Security
Management, Entrepreneurship and Engineering
State, Municipal Management and Law
Economics and Finance
Master's studies
Continuous and Distance Education
Strategic Planning and Financial Analysis
www.usue.ru
VK – @usue.students
Youtube – @URGEU
Tuition fees per year
Bachelor's programs 133,000 – 177,000 RUB
Specialist's programs 133,000 RUB
Master's programs 135,000 – 154,000 RUB
PhD programs 160,000 – 166,000 RUB
Enrollment campaign
Foreign nationals applying to USUE within the quotas are selected by the Rossotrudnichestvo representative offices abroad, Russian embassies and foreign representative offices in the country of the applicant's citizenship, regardless of their location.
You can apply for studies within the quota via the education-in-russia information system and then undergo selection rounds at the Rossotrudnichestvo representative office.
International Cooperation Department
Applying for fee-paying places
+7 992 334-89-81 (WhatsApp, Telegram)
+7 343 283-13-28
usue@usue.ru
international@usue.ru
mosu_izh2@mail.ru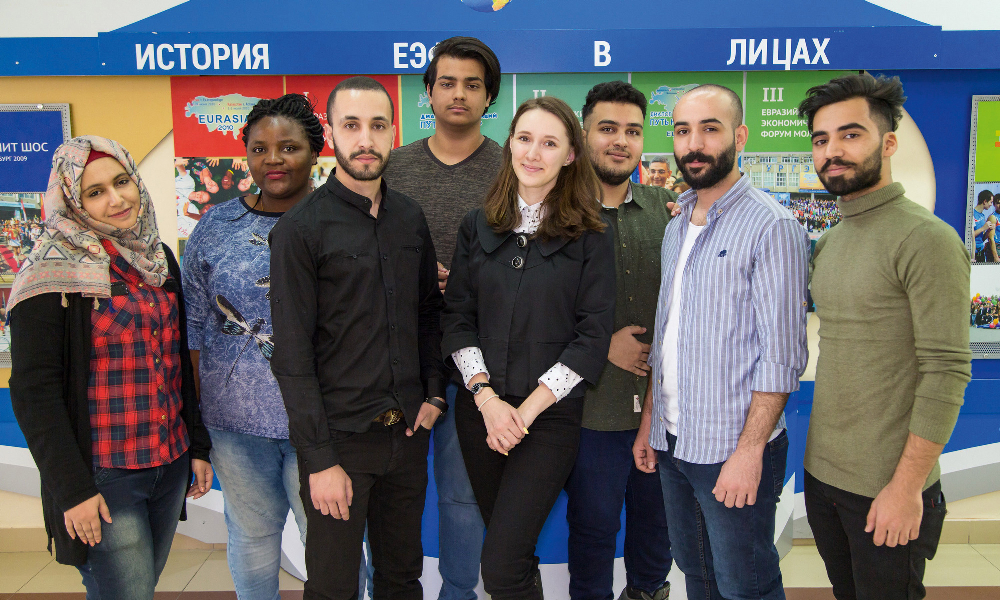 USUE advantages
USUE offers high-quality training of highly qualified specialists in various areas of economics, finance, regional and municipal economy and economics and management, food technologies, merchandising, service and tourism
In these fields of study, the university trains Bachelors, Masters and PhDs in accounting and audit, regional economy, logistics, marketing, management, world economy, and many other areas
For three years, USUE has been the leader among the universities, the graduates of which are the highest-paying specialists in Ekaterinburg labor market, according to the Business Quarter magazine
USUE was placed 14th in the ranking of the best Russian universities by the level of graduate salary in economics and finance, according to the SuperJob portal
USUE provides active assistance to students, who have successfully mastered Russian speaking and writing skills, to undertake pre-graduation internship at various financial organizations. And, if they get a resident permit or Russian citizenship, USUE assists them in finding jobs at banks, auditing, logistics and other companies in the Urals region
Popular programs
Railway Operation
Railway Automatics and Telemechanics
Trunk Transport
Operation of Automobile Transport and Transport Infrastructure
Enrollment with the opportunity to study at Ural State University of Railway Transport
NEW! Aircraft Engineering
Operation and Maintenance of Aircraft and Engines
Enrollment with the opportunity to study at Ufa State Aviation Technical University
NEW! Oil and Gas Engineering
Oil and Gas Engineering and Technologies
Operation and Maintenance of Oil and Gas Processing Facilities
Enrollment with the opportunity to study at Industrial University of Tyumen
Oil and Gas Well Drilling
Operation and Maintenance of Oil and Gas Production Facilities
Enrollment with the opportunity to study at Gubkin Russian State University of Oil and Gas (National Research University)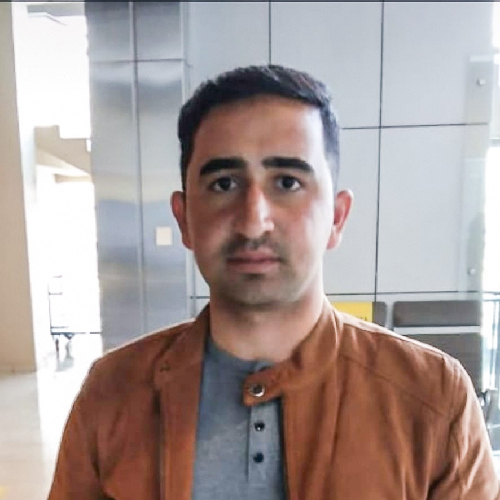 I came from Afghanistan to learn Russian. Living in Russia and knowing Russian is my dream. After completing the Preparatory Faculty I entered the Bachelor's program at USUE. You can get a really high-quality education here. Many of my friends studied at USUE and got excellent jobs. When I came, I was met by the university staff members and accommodated in the student dormitory. Even before my arrival, the staff members always kept in touch with me, informed me when the invitation would be issued, wrote the letter to the consulate asking them to assist me in getting a visa, and notified them that the university was waiting for me. Here we have good and highly qualified teachers that can answer any question. Besides giving classes, they acquaint us with the city and conduct tours.
Preparatory Faculty for Foreign Citizens
Duration 10 months
Economics 125,000 RUB ≈ 1,200 USD
Medicine 140,000 RUB ≈ 1,300 USD
Medicine and Pharmacy – enrollment with the opportunity to study at Saint Petersburg State Chemical and Pharmaceutical University, Perm State Pharmaceutical Academy
Engineering 130,000 RUB ≈ 1,250 USD
Natural Sciences 130,000 RUB ≈ 1,250 USD
Humanities 130,000 RUB ≈ 1,250 USD
Enrollment with the opportunity to study at Ural Federal University
Culture, Art, Creativity 130,000 RUB ≈ 1,250 USD
Enrollment with the opportunity to study at Ekaterinburg State Theater Institute
English Language
Tuition fee 90,000 RUB ≈ 865 USD
Distance learning
Russian and English languages course
Tuition fee 110,000 RUB ≈ 1,050 USD
Distance learning
International cooperation
Over 150 cooperation agreements with the universities in 39 countries
Parallel study programs
Scientific schools
Study of electrochemical processes and development of electrochemical sensors, methodological support, software and instrumentation for monitoring of humans' living environment and health
Environmental economics
Social sphere finance
Regional economy in the system of spatial economics
Food security
Macroeconomic aspects of the development of the world economy and regional economy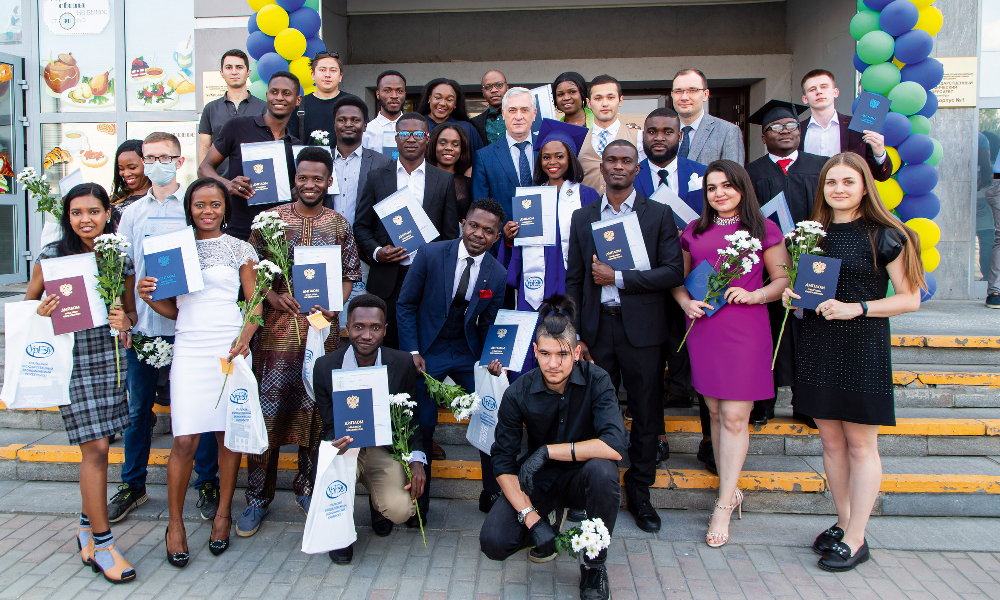 14.04.2022