Welcome to the Southern Federal University Master's Program!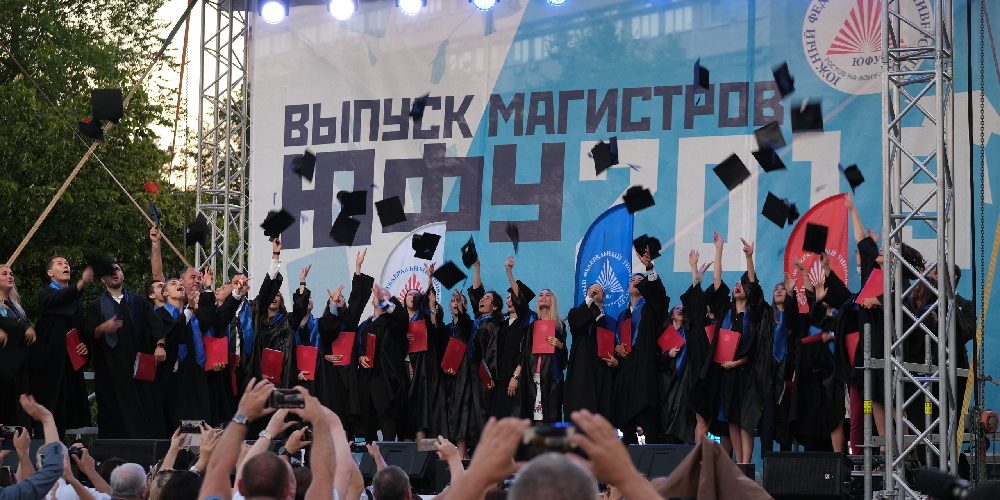 Traditionally, SFedU pays great attention to the training of foreign students, because we offer high-quality education at the level of world standards, focusing on the extensive training of highly qualified specialists who can be successful in different countries of the world. Training of national personnel for foreign countries in the SFedU has been carried out since 1948. During this time, SFedU has trained thousands of specialists.
If you are interested in applying for a master's degree at SFedU, then come to the online webinar and learn how to successfully prepare for exams and become a student of the best university in the South of Russia.
Every Tuesday and Thursday at 15:30 (Moscow time), SFedU hosts webinars in English for foreign applicants at study.sfedu.ru/en.
Every Friday at 17: 00 (Moscow time), we hold webinars in Russian for applicants at study.sfedu.ru.
At the webinar, you will learn about the rules for admission in 2021, the directions of training and training at SFedU, and you will also be able to ask all your questions.
Every foreign applicant has a great chance to participate in the portfolio competition, which gives the opportunity to enter the master's program under a contract without exams.
Application deadline: from 01.03.2021 to 30.07.2021.
To participate in the portfolio contest, you need to upload the following documents:
a motivation letter on the topic: "Why I want to study at SFedU»;
essay;
professional and scientific achievements (certificates, diplomas, recommendations on the profile of the master's direction);
certificates of proficiency in the language.
For foreign applicants (citizens of non-CIS countries, Georgia, Abkhazia, Turkmenistan and the Baltic States) entering the SFedU on a contract basis, it is necessary to enter the Russian Federation on a visa. Other citizens of the CIS countries do not need an invitation and a visa.
The invitation is issued free of charge. Processing of the invitation takes 1 month from the date of submission of documents to the Ministry of Internal Affairs by the University. The prepared invitation is sent to the applicant by e-mail.
More information on the official website of the university or by mail welcome@sfedu.ru.
25.05.2021