Southern Federal University. Acquaintance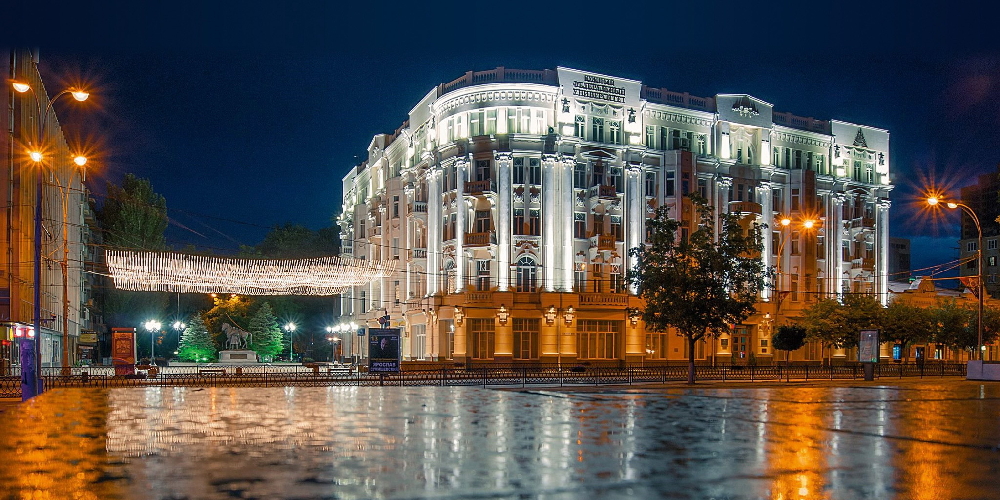 14
international laboratories
14
international laboratories
A driver for scientific discoveries and research projects in the south of Russia, one of the leaders in international cooperation among Russian universities. Founded in 1915.
It trains world-class specialists in the field of nanotechnologies, big data, materials sciences, human ecology, soil science, space monitoring of land management, robotics, shipbuilding, journalism, international relations, and many others.
Campuses in Rostov-on-Don and Taganrog, 19 dormitories
Language and cultural centers, a botanic garden, two museums, business incubators
22 sports clubs, the Southern Meridian sports and fitness center with a 50-meter swimming pool
The Culture and Creativity Center, the Student International Club, the Case Club
Tuition fees
Bachelor's and Specialist's programs 138,000 — 260,000 RUB
Master's programs 148,000 — 282,000 RUB
Postgraduate programs 174,000 — 205,000 RUB
A unique project-intensive course "SFedUNet: Solutions for the Future" based on the NTI 20.35 University model.
For ambitious young people who want to unlock their potential, develop promising projects, boost their soft skills and hard skills, get useful contacts, find like-minded people and prospective employers.
VK – @sfedunet
In 2020, 12 SFedU representatives won grants in the amount of 500,000 rubles for the implementation of their projects in the field of end to-end technologies of the digital economy as part of the All-Russian UMNIK-Digital Russia competition.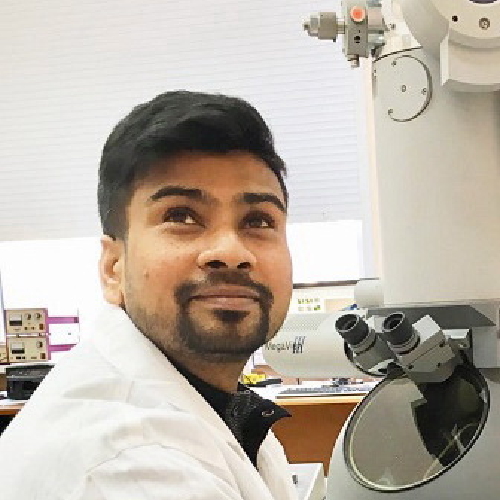 The winner of the first postdocs competition at SFedU in 2015 and the Postdoc3 + competition in 2019. Vishnu conducts research in the field of cleaning up soil pollution and improving the ecological situation in the world. He has published 42 articles in Scopus and Web of Science journals and has become one of the ten most productive scientists of SFedU according to Scopus in 2020. Vishnu notes that working in Russia and at SFedU has significantly improved his research results.
Vishnu Dayal Rajput
the leading research fellow at the Department of Soil Science and Land Resources Evaluation of SFedU. India
Financial Support
SFedU Rector's scholarship for studying abroad
An Erasmus+ grant that covers tuition fees, living and travel expenses
A unique educational program on the issues of the innovative and cultural ecosystem of the Azov and the Black Sea region implemented in many areas (water resources, management, soil science, ethnography, etc.).
SFedU students have an opportunity to study for free for a semester or a year as part of exchange programs in various countries of Europe, Asia, and Latin America.
A strong desire to study economics in Russia brought me to SFedU, the best scientific center in the south of Russia. Not only did it give me an opportunity to get high-quality education in Russia, but it also taught me to put my knowledge to use. I found a lot of friends and learnt Russian here. Pursuing my postgraduate studies, I continue getting in-depth knowledge in my field, reading plenty of books in Russian.
Double Degree Programs
2+2 Bachelor's programs
Philology, Design / Henan University, China
Master's programs
Management / Lodz University of Technology, Poland
Materials Science of Nanosystems / University of Picardie Jules Verne, France
Mathematical Modeling, Numerical Methods and Research Software / Lappeenranta University of Technology, Finland
Information Technology Management / University of Computer Science, Cuba
Postgraduate programs
Mathematics / Lappeenranta University of Technology, Finland
Economics / Henan University of Finance, Economics and Law, China
The joint program in Physics / University of Picardie Jules Verne, France
Joint supervision in the field of nanotechnologies / University of Turin, Italy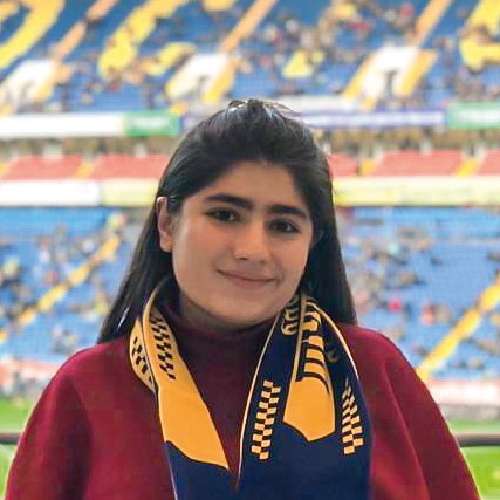 I'm a Master's student at the Faculty of Law. It seems to me that SFedU is a great choice for international students. It boasts comfortable dormitories, good preparatory Russian language courses and a very beautiful botanic garden. Rostov-on-Don amazed me with its sights at once. Also, if you wish, you can work and get good wages here. I think every student will fall in love with this city as I did.
Aygul Kurbanova
Tajikistan
English-Taught Programs
Bachelor's programs
Fundamental Informatics and Information Technologies, course: Theoretical Computer Science and Information Technologies
Trading, course: International Trade and Logistics
Master's programs
Applied Mathematics and Informatics, courses: Mathematical Modeling, Numerical Methods and Program Complexes; Financial Mathematics and Machine Learning
Physics, course: Nanoscale Structure of Materials, course: Nanoscale Structure of Materials
Informatics and Computation, course: Information Technology Management
Nanoengineering, course: Nanoengineering and Materials Technology
Management, course: Management and Production Engineering
Service and Tourism, course: Ecosystems of Tourism, Service and Hospitality
Philology, courses: International Studies in the Context of Languages and Cultures; Cross-Cultural Communication and International
Leadership
Culture Studies, courses: Russian Cultural Studies; Cross-Cultural Communication and International Leadership
SFedU is a university that not only gives knowledge, but also teaches us to live, pursue our goals. It opened the doors to me both in studies and creativity. I take part in interesting programs, competitions, festivals. SFedU boasts a friendly, joyful and cheerful atmosphere. I feel I'm part of a big family here. Also, it was my privilege to be an ambassador of SFedU in Armenia and be involved in developing the university's international activity.
Integrated Training Program (2 semesters)
Russian as a foreign language – general Russian language proficiency
Scientific style of speech
Subject courses (humanities, economics, natural sciences, engineering, medicine and biology)
The TORFL-1 Russian language exam and exams in major subjects, a certificate.
Tuition fee 105,000 — 174,000 RUB
Summer Language Schools
The International Interdisciplinary Summer School "Magisterium: A City as Unity in Diversity"
The Annual International Summer School for Foreign Students "The Russian Language and the Everyday Life Space: Russian Gastronomic Culture"
We came to SFedU to take Russian language courses. From the very beginning of the semester, we studied interesting subjects such as cultural studies, speech practice, practical grammar, and mass media language. We visited theaters, took part in concerts with other foreigners and traveled a lot all over Rostov-on-Don and the Rostov Region. We'd like to express our deep gratitude to our teachers and all university staff members who made our stay in Rostov-on-Don unforgettable!
Gordon Ian Luke and Baars Clara Lynn
Great Britain
22.09.2020