Gnesin Russian Academy Of Music. Acquaintance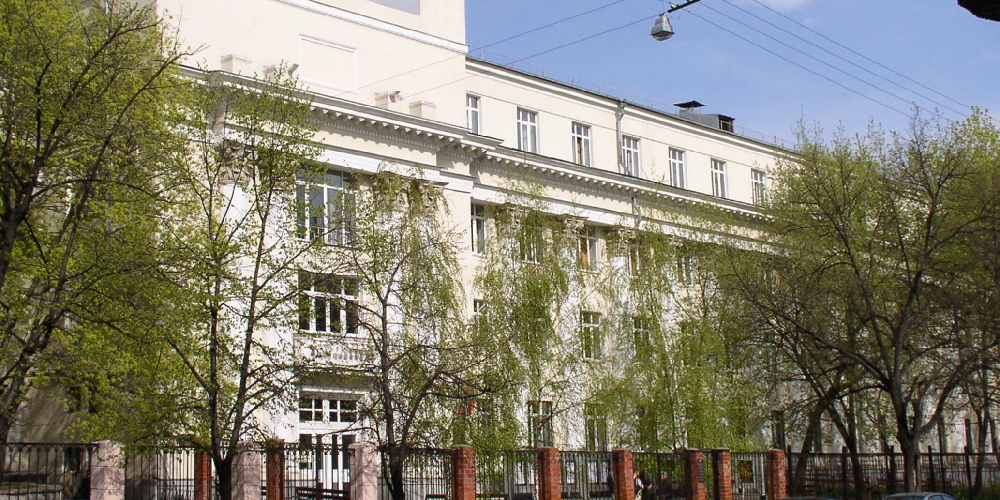 37
partner educational institutions all over the world
>350
international students from 43 countries
>70
honored or people's artists of Russia
37
partner educational institutions all over the world
>350
international students from 43 countries
>70
honored or people's artists of Russia
The only higher music education institution in Russia with the UNESCO department – the Department of Musical Art and Contemporary Performance.
Founded in 1895.
The unique education system – full cycle. Raising a musician from music school to postgraduate studies and qualification apprenticeship.
The first position among arts and culture education institutions in Russia
The study programs are ranked among the Best Educational Programs of Innovative Russia
TOP 100 Forbes (2018)
The basic organization for music and education-related cooperation of the CIS member states in the field of culture and art.
The Academy Comprises
Gnesin College of Music
Music College of Pop Music and Jazz Art
Music School of Gnesin Russian Academy of Music
Tuition Fees
Higher education programs ≈ 10,000 USD per year
Preparatory department programs ≈ 6,000 USD per year
4 academic buildings in historic areas of Moscow (Arbat, Ordynka)
The student dormitory
Elena Gnesina's Memorial Museum Apartment
7 concert halls
4 student societies
Sports clubs
Achievements
The first prize of the 16th International Tchaikovsky Competition in the Classical Voice category – Maria Barakova
Grand Prix and Gold medal of the Grand Prix of Nations Champions Competition as part of the 4th European Choral Games in Gothenburg (Sweden) – Altro Coro Gnesins Ensemble of Contemporary Choral Music
Grand Prix of New-York Festival TV & Film Awards for creating a soundtrack for a media project – Petr Nalich
The first prize of the Stanisław Moniuszko International Competition of Polish Music in Rzeszów (Poland) – Pavel Dombrovsky
The first prize of the International Piano Competition Her Royal Highness Princess Lalla Meryem (Rabat, Morocco) – Daria Lysenko
The second prize and a special prize of the 7th Severino Gazzelloni International Flute Competition (Italy) – Fedor Kalashnov
Gold medal of the X World Choir Games (Pretoria, South Africa) – Altro Coro Gnesins Ensemble of Contemporary Choral Music
Silver medal of the World Trophy World Championship in Bayan, Accordion and Harmonica
The third prize of the Jazz Music Festival in Montreux (Switzerland)
Silver medal of the International Student Sound Engineering Competition in Milan, the Traditional Studio Recording category
Students and graduates of Gnesin Academy of Music are participants, finalists and winners of TV shows such as The Voice, The Main Stage, The A Factor, etc.
Students and graduates of Gnesin Academy of Music are soloists of the Bolshoi Theater, the Young Artists Opera Program of the Bolshoi Theater, the Mariinsky Theater, and foreign opera houses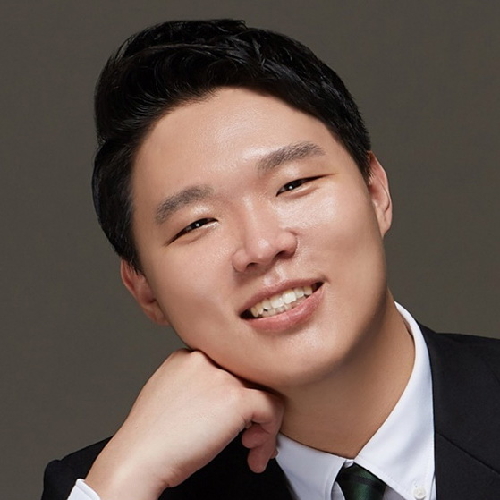 I'm a second-year student of the Bachelor's program in Orchestral String Instruments (Cello, Double Bass, Harp). When I was a school student, I was eager to enroll in the class of Professor Vladimir K. Tonkha who teaches at Gnesin Academy of Music. That's why I knew ahead of time that this academy was the only institution I was going to apply to. I really like studying here. There are a lot of professionals in the Academy and I'm proud that in the future I'll be able to become one of them. There are no countries where music created by Tchaikovsky, Rachmaninoff, Rimsky- Korsakov is not performed. I, for one, strongly want every foreigner to have an opportunity to listen to Russian music. I've been living in Russia since 2000 and I think I know this country well, it's very beautiful, and it boasts wonderful cuisine, one of my favorite dishes is borsch. I'll probably eat it till the end of my life.
Gi Heung Park -
South Korea
In 2019, for the first time in the history of Russian-Austrian relations, a joint concert was held with the participation of faculty members and students of Gnesin Academy of Music and MDW.
As part of the two international platforms: Erasmus+ and the Young Talent Support Program of the Embassy of Italy, the Academy's opera studio prepared and co-produced a performance of La Traviata opera by G. Verdi with the participation of two Italian conservatories – Arrigo Boito Conservatory of Parma and the Maggio Musicale Academy of Opera Singers (Florence).
Popular Fields Of Study
Classical Voice
Jazz Orchestra Instruments
Piano
Orchestral String Instruments (Violin, Viola, Chello, Double Bass, Harp)
Orchestral Wind and Percussion Instruments (Flute, Oboe, Clarinet, Bassoon, Saxophone, Trumpet, Tuba, Trombone, French Horn)
Bayan, Accordion and Fretted String Instruments (Bayan, Accordion, Domra, Balalaika, Guitar)
Choir Conducting
Opera and Symphony Orchestra Conducting
Musicology
Music Journalism and Editorial Activities in Mass Media
Musical Art Management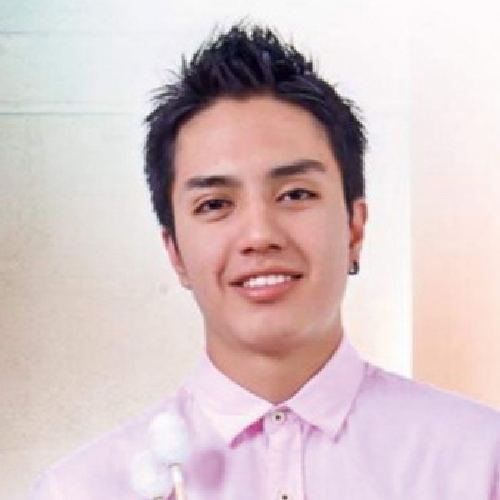 I'm completing my Bachelor's degree (the fourth year). I can play all the percussion instruments. When I came to Russia, my Russian wasn't very good. I attended preparatory courses, and I really liked them. Sergei B. Berezovsky is the best Russian language teacher! It was he who taught me to speak Russian! If I were asked if I would advise somebody to choose Gnesin Academy of Music, I'd say that it's worth applying to, because, first, top-class musicians study here and greatly motivate you, and, second, professional educators teach here, such as my teacher Ilya A. Melikhov, the best percussion instruments teacher. He's a very experienced musician and likes it when his students play better and better every time, and, above all, he believes in me. Third, the Academy's administrative staff members are very careful and always helped me what I'm extremely grateful for.
Jean Carlos Liviganay -
Ecuador
Master Classes And Meet The Artist Events At International Level
A master class from conductor Giacomo Sagripanti (Italy) for students of the Faculty of Vocal Studies
Master classes from Giuliana Panza, Professor at Arrigo Boito Conservatory of Parma (vocal studies)
Lectures on music management from Emmanuel Hondré, Director of Concerts Department, Philharmonie de Paris
A Meet the Artist event with composer Andrew Thomas (USA)
A Meet the Artist event with the Folk Choir of Gnesin Academy of Music and Coro Brenta (Padova, Italy) – the Department of Choral and Solo Folk Singing
A Meet the Artist event with the Choir of Gnesin Academy of Music and the Yale Russian Chorus (USA)
Meet the Artist events with vocal and instrumental ensembles from Georgia, Hungary, Bulgaria, Serbia, Romania, New Zealand, Italy, and other countries
Preparatory Department
Students of the Preparatory Department are engaged in the cultural and educational process delivered at Gnesin Academy of Music. They take part in the concerts of their teachers' classes, in the events, that help them learn spoken and classical Russian fast, including competitions, tours, exhibitions.
Summer School
The International Creativity Summer School held jointly with the Higher School of Music of Catalonia (ESMUC)
Masterclasses and concerts given by professors of the two higher education institutions in Moscow and Barcelona
The project is supported by the Ministry of Culture of the Russian Federation
22.09.2020