Yaroslav-the-Wise Novgorod State University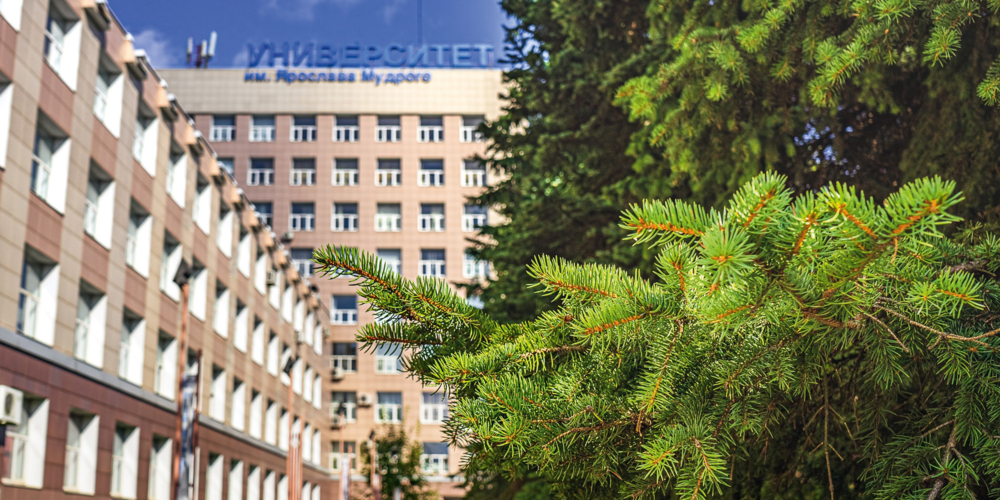 1,300
international students from 59 countries
400+
Doctors and Candidates of Sciences
1,300
international students from 59 countries
400+
Doctors and Candidates of Sciences
The university trains specialists in the following areas of knowledge: engineering and technology , natural sciences, humanities, medicine, law, economics, pedagogy.
NovSU participates in the Priority 2030 program with the projects "Intelligent Electronics" and "University as a Cultural Identity Generator".
The university comprises:
Innovative Science and Technology Center "Intelligent Electronics-Valdai"
Novgorod Technical School
Advanced engineering school
18 student brigades
24 volunteer associations
18 sports clubs
9 creative studios
5 language centers
4 recreation camps
novsu.ru
VK – @novsuru
Telegram – @news_novsu
Dzen – @novsuru
Rutube
Tuition fees per year
Bachelor's programs 75,850 – 205,000 RUB
Specialist's programs 205,000 – 245,000 RUB
Master's programs 86,100 – 205,000 RUB
PhD programs 191,000 RUB
Residency programs 200,000 RUB
How to become a NovSU applicant
Applicants attach the following documents to their application for admission to NovSU:
a document proving their identity and citizenship (copy of passport pages with the photo and registration)
an academic credential
documents confirming the applicant's individual achievements the results of which are taken into account (these documents are submitted at the applicant's discretion)
a corresponding document (if the last name/name/patronymic was changed, if the last name/name/patronymic specified in the academic credential does not correspond to those specified in the identity document)
documents confirming the special right (if any)
If the academic credential and identity document are in a foreign language, you must submit:
a notarized translation of these documents into Russian (including the foreign education recognition certificate, except where recognition of foreign education is not required in accordance with the legislation of the Russian Federation and (or) international agreement)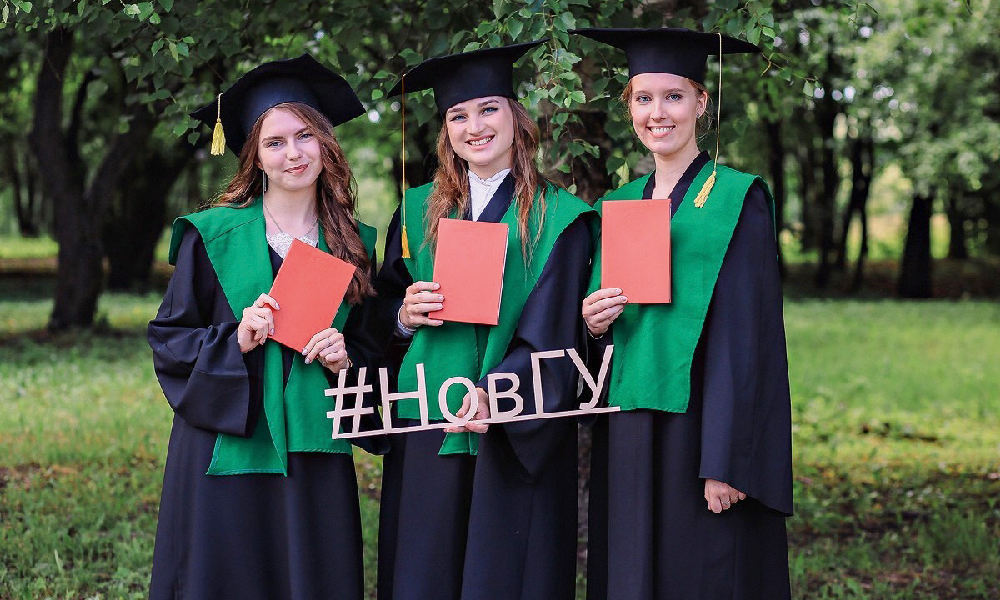 Enrollment campaign
2,100+ state-funded places for admission to NovSU in 2023
Every three months the university representatives hold entrance exams and give admission consultations in the CIS countries
Foreign citizens may submit their documents and take entrance exams online
Admission Office
+7 8162 33-20-44
pk@novsu.ru
Anatoliy Permyakov
Executive Secretary
Yulia Ignatenko
Head of the Admission Management Department
Preparatory courses
You can prepare for your written exams at our university. These courses will offer you in-depth study of major subjects, allow you to organize your school knowledge, improve your average score and prepare for studies.
Classes can be conducted online.
Tuition fee 100,000 RUB per year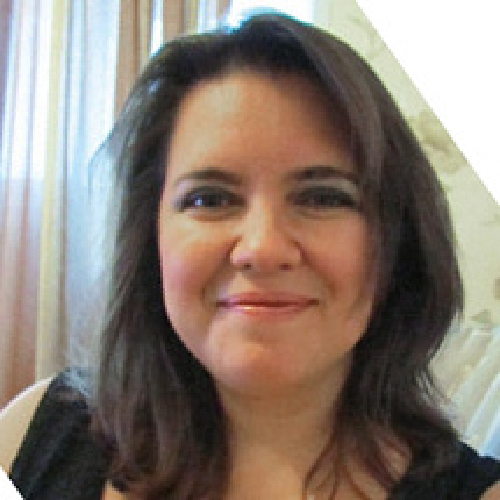 Choosing a future profession, follow your heart. Don't chase prestige and the desire to get rich quickly. Choose the way that will allow you to deal with the challenges you are interested in and will make you an out-and-out professional.
Natalya Daneykina -
Head of the Recruiting and International Students Office. Assistant Professor at the Department of Foreign Languages, Translation and Cross-Cultural Communication
Career guidance for applicants abroad
The university representatives give admission consultations in applicants' countries of residence and hold online/offline meetings. The specialists, including the staff members of the university's Admission Office with many years of career guidance experience, help applicants make up their mind about their inclinations and interests to choose a future career.
Registration of applicants and their parents
Participants follow the Telegram channel to better familiarize themselves with NovSU, are informed about all the university news and events, view the university video presentations on the web portal and YouTube channel
We provide applicants with the consistent information on:
professions and fields of study/majors
a seamless development and personal growth path
guaranteed employment
At the meetings, the university provides exhaustive information on the majors pursued at the university, training conditions and admission requirements. Interested students are provided with a booklet with detailed information on majors and admission requirements and invited to take part in Doors Open Days.
Why international applicants choose NovSU
Dynamically developing university
Fields of study/majors with unique educational programs
Convenient geographical location with an opportunity to visit two capitals – Moscow and Saint Petersburg
A wide range of fields of study
Modern technical facilities
Strong academic community
Eventful student life
Broad geography of international students
Adaptation
NovSU has the adaptation system.
The adapter is a senior student helping yesterday's applicants seamlessly blend into the student environment. The adapter familiarizes the first-year student with the university structure, helps them solve their problems and tells them about the opportunities offered by the university.
30.11.2022