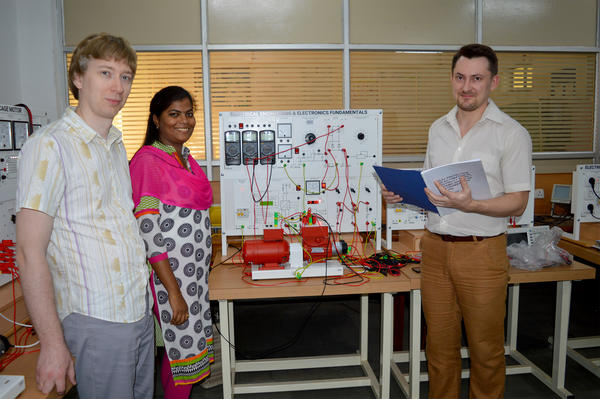 ---
A MODERN technical specialist or an engineer is forced to work in a rapidly changing world, and so he or she has to face many so-called fuzzy problems. Extensive engineering knowledge is not a cure-all solution in this case. The old-times approach of educating solely through drilling and memorizing doesn't seem to work anymore in such circumstances. In order to deal with complexity successfully, a specialist has to be creative and come up with unconventional solutions. So, the quality of training workshops, which should develop a new creative way of thinking of a competitive specialist, depends on the quality of educational labware.
---
HOWEVER, educational institutions especially in the developing countries usually have tight budgets and simply cannot afford the latest labware due to high prices. Meanwhile, enterprises consider an option to train their current and future personnel themselves. But again, the question for them is how to train a specialist efficiently, because they cannot let an inexperienced worker to be trained right on expensive machines engaged in production processes with the risk of tools being damaged or people hurt.
Sounds rather like a vicious cycle, doesn't it? Luckily, there is an option to have reasona priced modern educational labware produced in Chelyabinsk by GalSen Group, which can spark engineering creativity.
The labware works like a construction set: students can freely manipulate separate functional modules to wire them up into some desired circuit, conduct a certain experiment to test a hypothesis, build a control loop, register parameters, etc. The modular structure provides necessary flexibility both for a student and a tutor. It is ergonomically designed as well as protected from misuse, electric shock, or overload.
The labware's core concept of flexibility motivates students to be practical researchers and active learners themselves rather than being passive recipients of someone else's knowledge.
---
GALSEN GROUP was founded in Chelyabinsk, Russia, by Yuri Galishnikov, Professor, Doctor of Technical Sciences, and Pavel Senigov, Candidate of Technical Sciences, in 2001. The enterprise develops, produces and supplies educational GalSen® labware for engineering and technical training for all levels of education as well as for professional development of personnel especially in industries, power engineering and transportation. The range of hands-on skills that can be practiced using the labware goes from basics of electronics, electric installation work, life safety, and up to complex disciplines like automation, electromechanics, electrical power engineering, energy efficiency.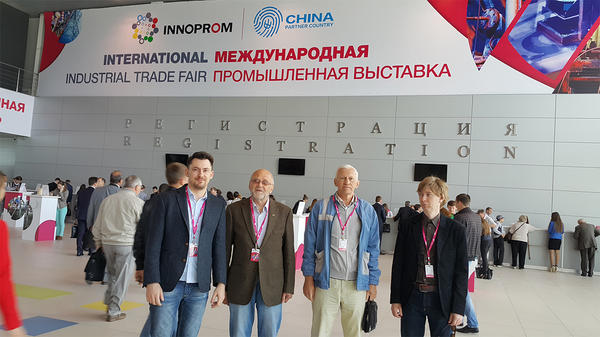 From left to right: Konstantin Galishnikov (GalSen Marketing Director), Yuri Galishnikov (CEO), Pavel Senigov (Technical Director), Mikhail Karpesh (Support Dept. Head).
During more than its 15-year work on the local CIS market GalSen Group has earned its reputation of a reliable partner, actively working with all large universities in Russia in educational labware supplies. The enterprise's achievements are recognized by independent experts at regular exhibitions, forums, and contests. Driven by its internal ISO 9001 certified quality management system the company implements its own innovation policy in the development of new products. For example, with the booming interest towards renewable energy the company produces labware for studying solar and wind energies.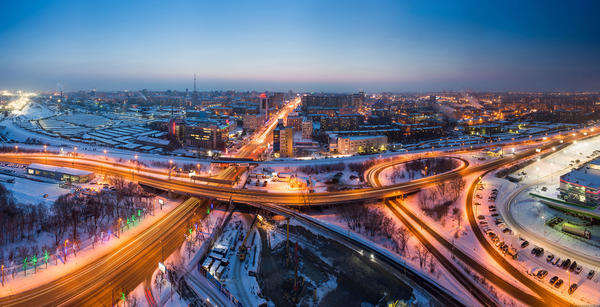 Chelyabinsk is a well-known industrial hub in the South Urals, Russia.
Monitoring the latest technological developments and taking into consideration the feedback from universities and colleges helps the Company make improvements, spot possibilities for upcoming developments in labware, and offer tailor-made solutions.
This is made possible by the strong team of GalSen which consists of product developers and designers with vast teaching expertise coupled with highly professional production staff.
---
INTERNATIONAL business activities of GalSen Group expanded in 2011 due to the company's entry into the markets of Tajikistan, Uzbekistan, Azerbaijan, Georgia, Vietnam, India, Indonesia, the UAE. The company is actively searching new partners to promote its innovative labware.
GalSen Group Corporate Timeline
2001 • Company foundation, development of its first didactic "Power System Model"
2005 • ISO 9001 quality management system certification
2008 • ISO 9001 quality management system certification
2009 • Inclusion into the Russian Federal Bona Fide Suppliers Registry
2007 • Membership in Worlddidac—a global trade association for companies providing products
for education and training at al levels
2010 • Winner of the Chelyabinsk regional business contest Golden Mercury—1st place in the nomination "Best production company"
2010 • Winner of the social achievements contest Changing the World—1st place in the nomination "Support for fitness and sports"
2011 • Product range extends to over 200 items, geographical span of delivery extends to new countries: Tajikistan, Azerbaijan,Kazakhstan
2014 • Presenting GalSen product line at Worlddidac Expo in Basel, Switzerland; membership in Kazdidac—a trade association for manufacturers and suppliers of educational equipment in Kazakhstan
2012 • Winner of the Business Success contest in the nomination "Socially responsible entrepreneurship"
2015 • Extending business activities to India, Indonesia, Vietnam, the UAE, and Uzbekistan
2016 • Celebrating the 15th anniversary of business activities on the CIS market
GalSen Group
5 Sverdlovsky trakt, Chelyabinsk 454008, Russian Federation
+7 351 778-51-27
global@galsen.ru
www.galsen.pro