10 reasons to study at Baikal State University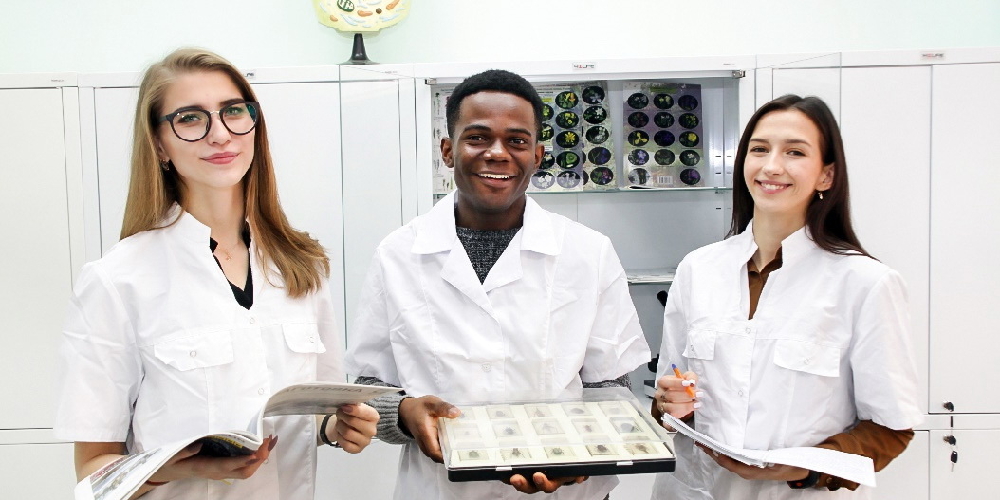 Are you planning to study in Russia, but still have not decided between the educational institutions? You should focus attention on Baikal State University if:
1. You dream of studying at the university located in one of the oldest and most beautiful cities in Russia with its rich history, culture and traditions.
BSU has a unique geographical location and infrastructure. It is located in close proximity to the World Natural Heritage site – Lake Baikal. The university's campus is located in the historical center of Irkutsk (within walking distance of the main sights of the city). The university owns 4 comfortable, modern-equipped dormitories, as well as its own sports complex, and The Khudozhestvenny movie theater and culture and leisure center.
2. You are going to be a highly professional lawyer, economist, or successful manager.
BSU is one of the strongest educational organizations in Russia in the field of law, economics and management.
3. After graduation, you focus on placing in a job in a high-class company with a decent salary.
BSU graduates are in great demand in Russian and international labor markets. The main business partners of BSU are Russian and international employing companies, as well as authorities of the municipal, regional and federal levels. BSU is included in the TOP of the best Russia's universities in terms of the salary level of young specialists in the field of economics, finance and management.
4. You want to be provided with quality and decent education regardless of situations of pandemics.
The modern system of distance and hybrid learning has been implemented at BSU; the campus and dormitories have access to high-speed Internet. All the classes are conducted by highly qualified teachers with good experience in training foreign citizens.
5. You pay attention to the reputation of the chosen educational institution in Russian, as well as in the international markets.
Baikal State University is a recognized brand in the global academic space. The university is a member of such international associations as Eurasia-Pacific University Association, University Alliance of Silk Road, Russian-Chinese Association of Economic Universities, Eurasian Association of Universities, AlpeSibérie Association, Eurasia Association.
6. You are thinking about the possibility to study within the framework of double degree programs.
Baikal State University successfully implements double degree programs in cooperation with the universities in China (Beijing, Shenyang), Austria (Vienna) and France (Nice). Two master's programs – "International management" and "Banking and Finance" (Russian-Austrian double degree program) are offered to students in English.
7. You are interested in the possibility of free education by the allocated (by Government of the Russian Federation) quota.
Baikal State University has been allocated 90 quota places for undergraduate, graduate and postgraduate programs for the 2021/2022 academic year.
8. You want to get your scholarship regularly.
A wide range of scholarships and other forms of motivation is available to foreign students at BSU. All the foreign students enrolled to the state-funded places within the framework of quotas, allocated by the Government of the Russian Federation, receive monthly scholarships (regardless of the candidates' success).
9. You are interested in studying Russian as a foreign language.
A preparatory faculty for foreign citizens (with various levels of Russian language proficiency) functions at BSU. It successfully implements the educational program "Russian as a foreign language", after which students are given the opportunity to take state-certified testing (TORFL) and get a certificate confirming the level of Russian language proficiency as foreign.
10. You are interested in short-term Russian language courses within the summer/ winter schools organized by the university.
BSU organizes summer and winter language schools for foreign students, the main focus of which is speaking practice, study of regional geography and Russian culture, thematic international and national cultural student events and competitions with the participation of Russian students. The training program also includes guided tours around Irkutsk and Lake Baikal.
01.06.2021