Blagoveshchensk State Pedagogical University. Enrollment campaign 2022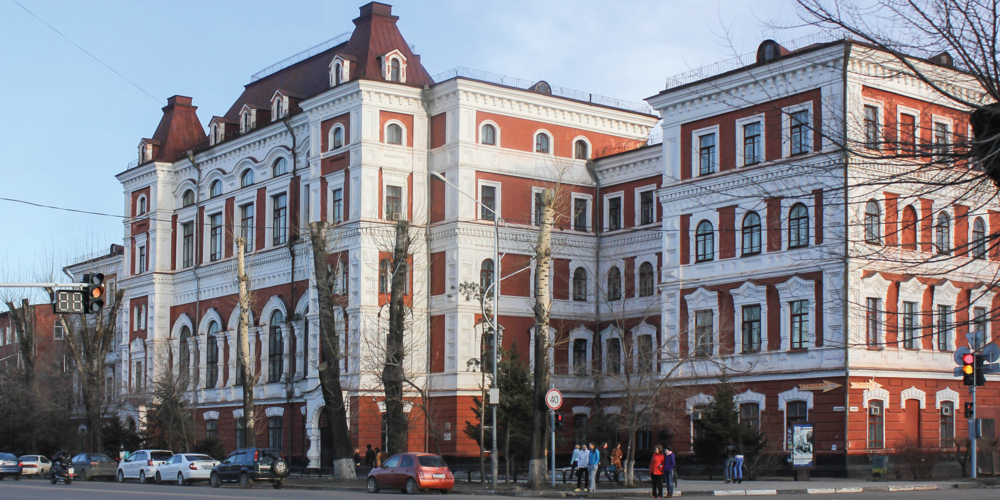 50
Specialist's, Bachelor's, Master's programs
3,500
students, including 279 international students
50
Specialist's, Bachelor's, Master's programs
3,500
students, including 279 international students
Blagoveshchensk State Pedagogical University is time-tested quality. It is the only pedagogical university in the Far East of Russia. The university successfully trains specialists for various economy segments such as education, science, business, sports, management.
Students can apply for state-funded places to study for free, in particular, within the Russian Government quotas.
Faculties and departments
Foreign Languages
Physics and Mathematics
Natural Science and Geography
History and Philology
Psychology and Pedagogy
Industry and Pedagogy
Physical Education and Sport
Preparatory Department for International Students
Confucius Institute
Technology park
Quantorium
www.bgpu.org
Telegram – @bgpu_official
VK – @bgpu_official
Tuition fees per year
41,610 – 160,400 RUB
International cooperation
more than 20 universities of Europe and Asia
Chinese-Russian Union of Pedagogical Higher Education Institutions
Association of Universities of the Far East and Siberia of Russia and Northeastern Provinces of China
Partner universities network of the French Embassy in Russia
Confucius Institutes' Global Network
Russian-Chinese Research and Education Center Confucius Institute
> 200 attendees
Chinese language and culture classes
Geography of students
Most international students are Chinese citizens, given the geographic proximity of Blagoveshchensk to the Russian-Chinese border.
The university enrolls students from CIS countries, China, South Korea, Belgium, Indonesia, Italy, Vietnam.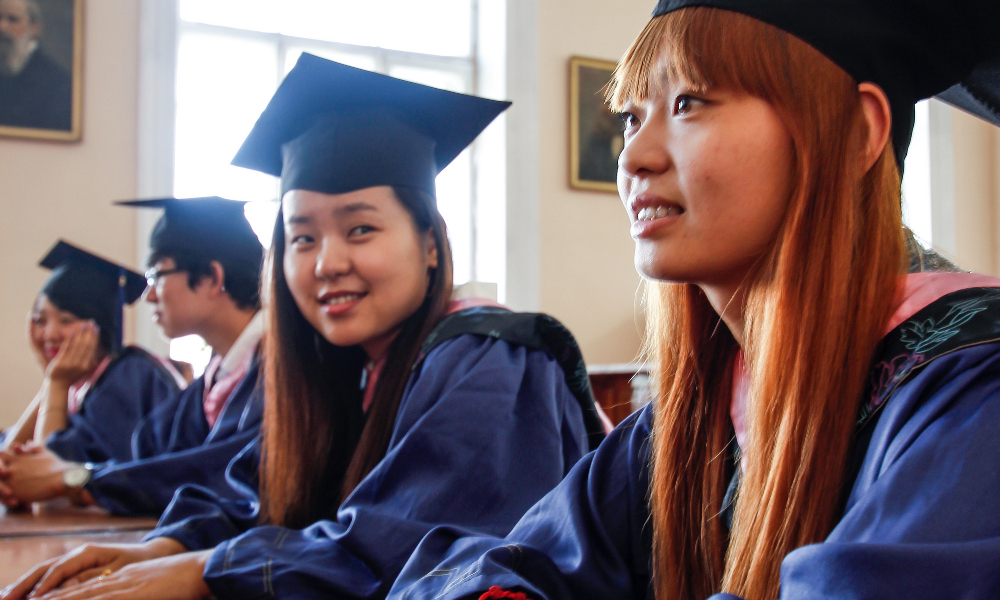 Uniqueness
300 sunny days per year
750 meters from China
The automobile bridge and the cableway between Russia and China
Student city
Airport, railway station, river port
Time zone: UTC+9:00
Population: 225,000 people
The region's industrial technology center: the Vostochny Cosmodrome, the world's largest gas processing plant, the Power of Siberia gas pipeline, three hydroelectric power plants
Dinosaur cemetery
Infrastructure
5 educational buildings
4 dormitories
Canteen
Interfaculty Technopark of Universal Pedagogical Competencies
Sports and recreation camp
Agrobiostation
Museum complex
Observatory
Master's degree
Full-time, part-time, extramural forms of study
Creative self-fulfillment in research
Scholarship for government-funded students, dormitory accommodation, concessionary passes
Teachers are highly qualified specialists. Among them are Doctors and Candidates of Sciences, members of the Creative Union of Artists of Russia and the Union of Designers of Russia
Graduation theses are done by orders of enterprises, organizations, and private persons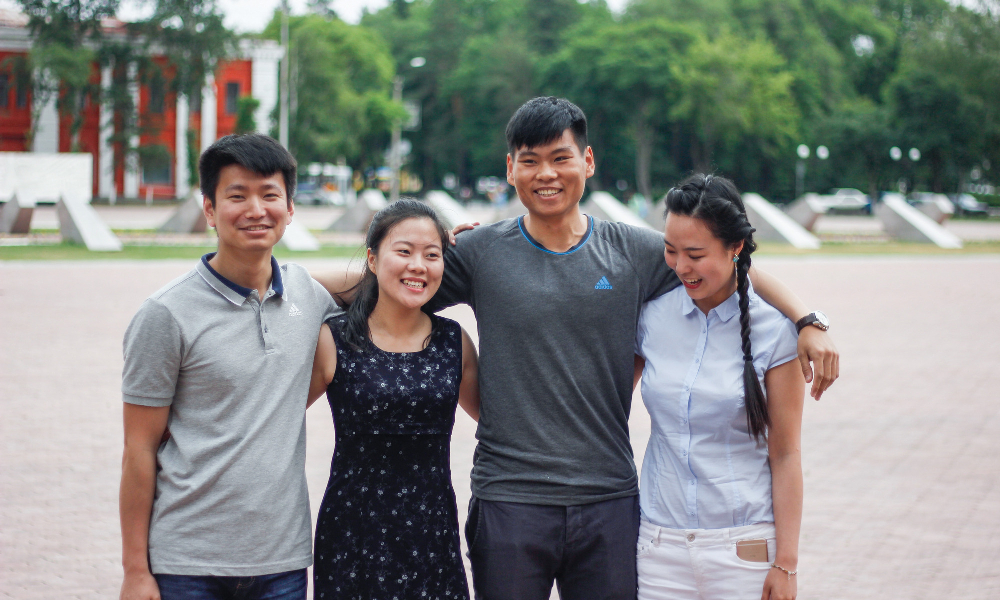 > 20 experienced teachers, including 12 Candidates of Sciences and 1 Doctor of Sciences
> 200 students and attendees every year
How to enter
Fill in the appliсation form
Pass an entrance exam for Bachelor's and Master's programs
Applicants are admitted to preparatory courses without exams
Graduates work as
Teachers of Russian as a foreign language
Translators and interpreters
Guides
Sports coaches
Preschool teachers
Programmers
Artists
International events
Russian language and culture contests
International tutorial workshops
Student festivals
Sports competitions
Research conferences
Volunteer projects
Bachelor's programs
Russian Language and Cross-Cultural Communication
Information Systems and Technologies
Adapted Physical Education
Primary Education
Fine Arts
Master's programs
Language Education
Health and Fitness and Sports Technologies
Current Issues in Preschool and Primary Education
Foreign Language Education and Cross-Cultural Communication (EN)
28.06.2022